Monthly Archives:
August 2019
Sights, scents, and even slants of light can send us straight to our memories. I am transformed, taken to different times in my life, by seeing certain cuts of shadow and light in the sky — the way a low-slung sun shines, fervently tilting its beams through trees, early on a warm, blue summer morning, eager to spread its heat.
Nearly all of us can be taken back in time by delicious kitchen aromas, sprightly perfume or dankly scented oils, or even the mustiness of a summertime basement. Suddenly, through a breath, you are rushed back into a pleasing or wistful memory.
As I get older, sound, and most especially musical sound, is a memory conjurer.
Two homes in my neighborhood, both large by the standard of houses built in their 1930s vintage, are undergoing total transformations. Both are made of red brick that had been at some time painted white. Now, the paint from each has been mostly sandblasted giving each house a new appearance, pleasantly weathered. The houses sit about four blocks from each other, and I like walking past them often to watch the progress and note the different philosophies being used for renovation.
As I approached one house on a recent walk, there were workmen breaking up a large old concrete and stone patio. The work was done "old school," with sledges and chisels. I saw a man wheel barrowing away debris, but I didn't hear jackhammering.
Instead, I heard music. I heard a violin concerto.
One expects to hear music playing from construction areas. Usually through a beat-up black and yellow Dewalt work-site radio — tinny pop, or super-trebly classic rock, or Regional Mexican music like Mariachi, Norteña, Ranchera, or Tejano. But here, on this work site radio, was Mendelssohn, loud enough to hear clearly from the street as I passed by.
Not what one would expect…
Mendelssohn Violin Concerto in E minor, Op. 64. Violinist Ray Chen with the Gothenburg Symphony Orchestra and Maestro Kent Nagano.
In this case, that unexpected music shot me through with a memory of a morning in 1987.
I started piecing the day together – it was over thirty years ago. Was it windy and gray on that day? Or was the sun's light bending through leaves in the way it was on my neighborhood walk? Was it late September or the first part of October? I couldn't remember. I thought it probably was cool and overcast, but no matter the weather on that long ago day — it was the hushed and steady determination of the workers, and especially the music, that brought my mind to my mother and a morning when she and I worked together gardening.
Early October 1987. Together, my mother and I pruned plants and cleaned up flowerbeds around my parent's house. We transplanted chrysanthemums from pots into the ground. We delicately spread thick, fresh mulch around roses. On the porch attached to a short brown extension cord was a portable Sony "boom box" that I had brought outside and set up. And then I remembered clearly, that morning was gray and windy – it was cool, too. Autumn was settling early.
On that 1987 morning she would have been pretty close in years to my current age. And although the song swirling on our portable player was not the same – Bach, not Mendelssohn, the memory surged. There I was in my head, transformed, a young man gardening with his mother – a cello, violins, a viola, and a harpsichord flowing through the winter-promising breeze.
We worked together without rushing. We worked together simply and quietly enjoying our tasks. And here is the most important part of the memory — we worked together and communicated with almost no talking.
In addition to communicating silently about our gardening chores, we were also communicating about this: Pure Uncertainty. I had finished college that spring and had spent the summer pretty actively not planning for any kind of post-college life. I had worked most of the summer while living at home. I had been away from family and friends, and uncommunicative, on a trip to Italy during August and September. I was going to be moving away from Nebraska to Boston in a few days and had no real idea about what I would be doing there – not even about where I might live. Most punishing for her — my father's health was poor. She was filled with well-founded apprehension, and I was filled with eagerness and anxiety.
Many questions – scant inklings of any answers.
It all worked out. In the way that gardens need attention, or the way that homes need attention, need periodic transformation — their shutters removed, their paint sandblasted, their patios broken up and carted away – our lives get shaken up and we metamorphose. And it all works out.
I am grateful to have had this memory, spurred by the sounds of stunning classical music emanating into the open summer air from inelegant speakers. Most of my recent memories of my mother have come from her in her later, end years, when she was confused and so frail. But I got a lucky picture in my mind of my 1987 mother — her friendly ghost. I began to imagine her at different ages. She was younger, surer, sound, and healthy. And I got a clear glimpse of a morning from my past when my mother and I found several calm moments together, quietly connecting, each forgiving the other of our fleeting fears while our lives underwent their separate violent evolutions.
It all worked out.
J. S. Bach. Harpsichord Concerto in f minor. BWV 1056 (II y III) (Larghetto & Allegro). Ímpetus Madrid Baroque Ensemble Yago Mahugo, Harpsichord / Conductor.
21 August 2019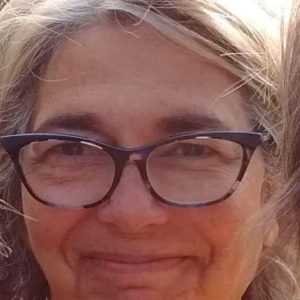 The Best Book of Summer 2019
In the midst of summer and summer chores, I read and listened to Braiding Sweetgrass by Robin Wall Kimmerer and then I listened to it again. I listened primarily when I worked in the garden, which fit well with the spirit of the book. And when I read the book at night, I underlined passages like an over-eager student, because the book meant that much to me. I wanted to be able to conjure up lines like an incantation and do so at will. Instead I ended up boring Andy by dully summarizing chapters. (My lesson: one person's revelation can be another person's long drab documentary).
Robin Kimmerer is a botanist and professor of plant ecology; she is proficient in and respects the ways of scientific analysis and research. Kimmerer is also a member of the Potawatomi nation and as a young girl she learned from tribal elders and her family about the natural world.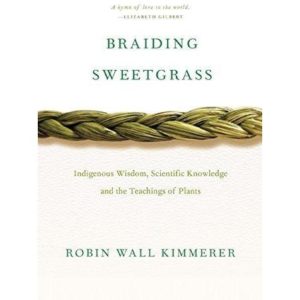 Braiding Sweetgrass is part memoir, part modern ecology discourse, and an anthropology lesson on Potawatomi culture.  Wrap it all together and the material becomes a well-structured argument that asserts the best way to restore the natural world is to adopt indigenous perspectives and practices. The book opens by sharing the Potawatomi creation story and Kimmerer finishes it on a point she references throughout: the Potawatomi, as well as most cultures indigenous to this land, consider plants and animals be our oldest teachers.
Kimmerer intertwines her scientific and indigenous knowledge to make the book's central argument which asserts that to improve our ecological consciousness, humans must first understand and then honor our reciprocal relationship with the world. Kimmerer wants us to understand that when we frame natural resources as 'gifts' from the earth, as native cultures do, then the way we interact with the earth fundamentally changes.
This is a big book, dense with life stories, science, native cultures, and plant ecology. It's hard for me not to go on and on, so I'll reign it in and cover just a couple of my very favorite parts.
In her role as professor Kimmerer sets the tone of her class by starting with this question, "Many of us love the natural world. What would it mean if you knew the world loved you back?"
Students often push back on the question and argue that it veers into anthropomorphism and away from scientific objectivity. Kimmerer gently rephrases, "Okay, then hypothetically speaking, what would change if you knew the world loved you back?"
The answer is this: "Everything would change!" And then chapter after chapter Kimmerer shares stories that reveal the manner in which the world does love us back.
Kimmerer describes her effort to learn the Potawatomi language in the book. Potawatomi is difficult to learn, and at the time Kimmerer took the language class there were only nine living speakers, and the youngest was 75. Kimmerer knew the language would be very difficult to learn when she found 70% of Potawatomi words are verbs and must be conjugated – in English that percentage is just 30%.
In Potawatomi nouns and verbs are either animate or inanimate. The animate world in Potawatomi includes almost everything in nature and generally only things made by humans are given an inanimate status. This means that most of the world is given a "to-be" status, example: to be a bay, to be a long sandy beach, to be a tree. In Potawatomi and most other indigenous languages, the same words to address the living world are the same used to address family, because the natural world is family.
Kimmerer recounts times when she heard elders give advice like, "You should go be among the Standing people" or "Go spend some time with those Beaver people". She writes that traditional knowledge provides guidance on accepting the capacity of others to be teachers and guides ("others" being plants, animals, rivers).  And she imagines if we spoke her native language how our perspectives and interaction with the world would change.
You can read this gobsmacking wonderful book in chunks; it does not need to be read from front to back. And if you take time with it, I will assure you, you will think differently of the world around you.