Monthly Archives:
April 2015
Precious little approaches the elation that you feel when you feel that you fit in – when you sense that you belong – because there is almost nothing so crushing as the opposite – that sense of not feeling a part of something. It is oppressing. You figure it out (or you don't), as you get a little older – but Jesus, it is the worst when you're a kid and you feel no sense of belonging or community.
That is one of the most important things that music can do – to make us feel either broadly connected, or to act as an agent of deep and private conspiratorial communication. When you're a kid, and you are not relating with, say, the other girls on the gymnastics team, or you really have nothing in common with the guys in the church youth group, but you find a couple of kids that love Pink Floyd or Talking Heads – thank the gods – there's elation. After all, the guys who 'get'Psycho Killer will also probably 'get' you, and to throw off that leaden blanket of oppression, you need connections and community.
At any age there is still a tingle to be had from the connections made with music. There's a special thrill of recognition you can get from hearing something that is new to you, but with which you identify.
Brand new to me, the band Algiers is thrilling; the sound is brash, daring, and full of ideas. From what I pick up in the three songs I have been able to hear, they create a carnival ride mixture of insistent industrial rock and stirring gospel. (I am grateful to have been exposed to Algiers by the NPR podcast All Songs Considered.)
The band is a trio that formed in Atlanta, Georgia, (the members now base in London and New York,) and they appear to be setting up a thematic community. Algiers is building a community rooted in investigating and rebelling against the intensely complicated issues of race in America's Deep South, and then spreading out from there. (Issues that are now continuously playing out all over the world, and currently here in the United States, are especially resonant in Baltimore, Detroit, NYC, and St. Louis.)
They are an overtly political group and the issues explored extend well beyond their roots. They are interested in addressing oppression in pretty much all of its forms: colonial, cultural, racial, gender, and sexual oppression, etc. Visit their Web site, algierstheband, to scroll through a cornucopia of fabulous photographs, quotes, and links to essays and speeches that celebrate icons and iconoclasts. It is a treasure of subversion – a place where Sara Vaughan lives down the road from Genesis P-Orridge and Blixa Bargeld, and just around the way from Sun Ra, Nelson Mandela, and Malcolm X.
Extremely referential, the band shines a broad, bright light on diverse artists and filmmakers as different as Pier Paolo Pasolini and John Waters and places them in the similar context of community-building fighters of oppression. Jessie Owens, Jackie Robinson, and Cassius Clay are celebrated as revolutionaries alongside Coltrane, Baldwin, Hughes, and Camus.
How do they do it with their music? Algiers taps into the rebellion and protest that has been logged in the music of rap and soul, and of punk and post punk. These genres have created an incredibly rich historical inventory of abuses suffered and met. Unfortunately, there are a number of people who, for whatever reasons, simply won't listen to rap, hip hop, or punk, but who would be fascinated by the political, social, and cultural issues that these art forms raise up and challenge.
It's a lot to put on them, but maybe this is a band that can break through some of that prejudice. Though never stuffy, with Algiers, there is a gravity to the proceedings right up front, and a straightforward intellectual formality in the presentation. Maybe they will provide a more potent, effective, and toothsome way to engage people who would be interested in the meaningful social and cultural sides of rap, hip hop, or punk but refuse to cross the bridge to enjoy listening to them.
And please don't let politics cause a sticking point for enjoying the music. The political lyrics create another dynamic layer, but there's more than ample power in the tunes themselves to satisfy.
Link below to songs from Algiers. Their self-titled debut comes out on 2 June 2015 on Matador Records.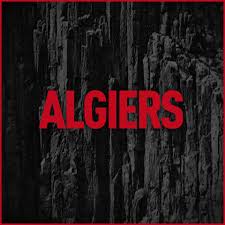 Fierce:
The guitar sounds like flames feel:
The electronic ambient stretch in this is wicked:
There are great examples of mixing other musical styles with industrial rock – here, it's jazz and lounge.
The Man With the Golden Arm by Barry Adamson, from his brilliant concept album Moss Side Story (1989 Mute Records).
And then, there's this guy.
C'est la Vie performed by Charles Boyer in the film Algiers (1938).
For more on the band, this is an enlightening Interview with Algiers in 'The Quietus'.
27 april 2015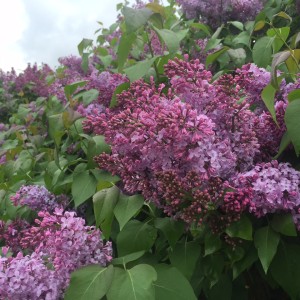 Lincoln Nebraska, April 18, 2015
Today was a near perfect spring running day. Drizzly. Overcast. Thunder rumbling far away, as a storm moved out of town (6 or 7 Mississippis away, by my count). The air was damp and smelled a little musty from the morning rain. Wormy. I wish I could blog the smell of the lilacs I ran past in the first half mile. Their perfume goodness literally stopped me in my tracks. I breathed them in. Spring.
And so went the morning's run. I enjoyed the song of a tiny bubbling bit of rapids along the Rock Island trail. The camera-shy gold finches and noisy cardinals offered splashes of color against trees just beginning to leaf.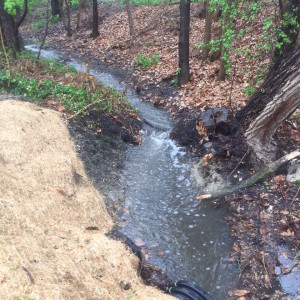 Nebraska doesn't have breathtaking vistas of oceans or mountains, but the ex-train tracks made into hiker-biker highways, offer these few humble pleasures.
On my return home, I noticed a lone duck swimming in the rain, seemingly enjoying the morning as much as me. Maybe more. We nodded to each other, "Nice day for it."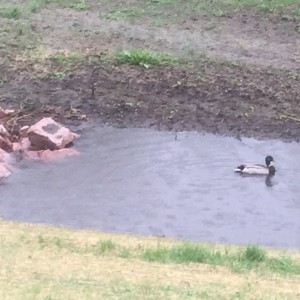 Here's a groovy song for any kind of weather – Lemon Jelly: Nice Weather for Ducks
My friend Cathy taught me that the Japanese have a wonderfully descriptive word for the way that sunlight filters through the leaves of trees: komorebi. It is a phenomenon of nearly crippling beauty that I have been fortunate to experience on some of the most exquisite hikes the planet has to offer.
If you crave mind-bending walks in nature, it is difficult to imagine more satisfying hours than the ones you may spend on the densely forested Pacific capes of Oregon's coast, including Capes Perpetua, Lookout, Kiwanda, and Meares.
In both their majesty and minutia, these places present a primeval aspect. One moment looking up you enjoy the spray of a towering waterfall while feeling the undeniably and essentially grave powers of earth. In the next moment looking down you may be forced to squint to see clearly a tiny, ornate pillow of moss that appears to be waiting for a baby bunny's head to gently occupy it.
Regarding its provisions to protect land and to make it accessible, Oregon is a very enlightened state. As one example, Oregon's beachfront property is safeguarded from private ownership, so it features remarkable open public access to all of its coastal land
Think that's not a treat? Visit California. As a comparison, Oregon's neighbor to the south made big headlines recently when seven and a half miles of beachfront were protected from private development – (and bravo for California – that's great – some of that land will even be made accessible to the public.)
Perhaps the best hike to enjoy the unrestricted luxury of zero development is on Bayocean Spit, where you can walk for flat miles along Tillamook Bay. The bay offers tree-lined, lake-like calm where one can explore mudflats, coves, and swamps. The loop takes hikers through scattered driftwood and sandy shrub- and scrubland dunes to reach the ocean side. And there it is – the glorious ocean – where, while the tide is out, you can walk and walk and walk.
When I am visiting I often think to myself, "Oregon, you genius." You can dial it back there. It is an inspirational place.
Oregon inspired many of the songs on the brilliant new record by Sufjan Stevens, titled Carrie & Lowell. He has proven himself a masterful chronicler of places, (states in particular, with Michigan in 2003, and Illinois in 2005,) and the way that places, people, and memories can comingle to transport us in time. I think it's safe to guess that this record was never going to be called Oregon, though. He is up to something a bit different here. The record is named for his mother and stepfather, and on it, Sufjan Stevens takes the modern musical folk/pop art form beyond the confessional and into the sublime.
When he was a baby, his mom felt that she was unable to care for Sufjan and his family. She split and was not much around through his childhood and entire life. She reappeared in his world when she remarried, and Sufjan spent the summers in Oregon with Carrie and her new husband, Lowell, from ages five through eight. Stevens told Pitchfork, "…she suffered from schizophrenia and depression. She had bipolar disorder and she was an alcoholic. She did drugs, had substance abuse problems. She really suffered, for whatever reason." His mother's absence, her presence, and her suffering, all work together to inform the songs on Carrie and Lowell, and sometimes painfully reveal the way they have influenced Stevens' relationships, decisions, and life.
Carrie died in 2012, and Stevens' music here is a reminder that much of art is really an attempt to make connections; to communicate to others through art that: This means something to me, something deeply important – maybe it is important to you, too.
What is important on the songs that make up Carrie & Lowell is catharsis and reconciliation. Reflecting on his mother, her life, death, and its effects on him, here is a remarkable quote of summary forgiveness, (again, from Pitchfork): "I went through all the stages of bereavement. But I say make amends while you can: Take every opportunity to reconcile with those you love or those who've hurt you. It was in our best interest for our mother to abandon us. God bless her for doing that and knowing what she wasn't capable of."
There is a touch of musical komorebi in these songs – sometimes brightly flashing, sometimes hazily muted – their thoughts and sounds reach us like sunlight playing through the leaves of trees. There is something universal here, too. We are given the observations and events of another's life that cast shine and shadow on our own.
Links to Sufjan Stevens incredible folk and ambient songs from Carrie & Lowell (2015 Asthmatic Kitty):
Confusion, fear, and forgiveness in the opener.
"The landscape changed my point of view …"
"Everything I see returns to you somehow…"
Poetic folk fading into ambience on the closer.
16 april 2015