Monthly Archives:
February 2020
Breezes from the south are intoxicating with the nuzzling promise of springtime. Days shine brighter longer. Occasionally, we walkers of the Great Plains can even move about outside without keeping our shoulders reflexively up around our ears, and we can roam free of the constraints of layers of protective gear. Come, spring!
And talking of throwing out constraints – MUCH LOVE to the artists who resist working within the constraints of a particular genre. They make more exciting songs. Check out these two genre-bending artists.
Archy Marshall is King Krule. He is my dude. On the two singles that you may link below, you'll hear why there is SO much anticipation for the release on 21 February of his newest, Man Alive! At just 25, London's King Krule is already a full, growling decade into his recording career.
Marshall keeps listeners off-balance with a thick and woozy swirl of guitar, bass, and electronic effects. His vocal delivery creates constant drama by mixing tons of restraint with sudden bursts of urgency and abandon. It is like watching and listening to someone who is hypnotized. They grab your attention with steady whispers, then in a flash they shake out of their thousand-yard-stare trance, and they give you the loud, wild-eyed meat of a mystical message.
There are elements of jazz, trip hop, and rock, threaded through with King Krule's own brand of demented lounge. So many great sonic ideas – all of them shrouded in darkness and even danger. (Listen for the 10CC sample in the second tune below.) Dig it.
Alone, Omen 3 by King Krule from Man Alive! (2020 True Panther Records).
(Don't Let the Dragon) Draag On by King Krule from Man Alive! (2020 True Panther Records).
The composer/drummer Moses Boyd is also based in London, and he has a wonderful new release called Dark Matter. It is a great example of a jazz artist embracing the possibilities of multiple musical genres. The Guardian calls Boyd's efforts "cross-pollination," and "London-hybrid jazz" — those descriptors seem just right. This new record is a powerful cocktail of jazz, dance, afrobeat, grime, and electronica.
Boyd and his players give us highly imaginative, super energetic music. There is a half and half mix of instrumental tracks to tracks that feature vocals. Sounds like the future. Get funky.
Y.O.Y.O. by Moses Boyd from Dark Matter (2020 Exodus Records).
Shades of You by Moses Boyd with vocals by Poppy Ajudha, from Dark Matter (2020 Exodus Records).
Time for a check-in from you-know-who — Our Thundercat instinctively diversifies the genres he works in — refusing to be pigeonholed. He is as comfortable helping with the dishes as he is with laundry, with sweeping, and making beds. Thunder says, "I am not just one thing. A whole host of amazing talents will not be contained."
Ciao ciao. Meow meow.
20 February 2020
Judy says, The Dreamers  is another excellent book of doom by Karen Thompson Walker.
Remember The Age of Miracles  by Karen Thompson Walker? It was published a while back. It was about a girl coming of age in an apocalyptic world. It wasn't just her teen years that made everything seem apocalyptic, though the main character was an awkward outsider with boy trouble whose parents' marriage was unraveling. In the story, the world was actually ending. The sun was burning up the earth and destroying habitats. First the birds died off. And the mammals, including humans, were sure to follow. Despite such despair, it was a good book. Beautifully written. Walker's sweet words and phrases made it impossible to put down.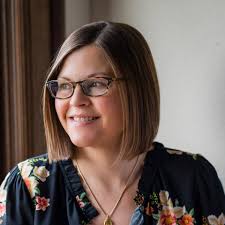 Well, Karen Thompson Walker has written another excellent book of doom.  This one is called The Dreamers. It begins on one floor of a college dorm room in a small California college town. A young college student passes out after a night of drinking. She doesn't wake up hungover though…. She just never wakes up. She sleeps on. And then another student falls asleep. And another. And then more of them. And then a college janitor. And then a healthcare worker. And the count rises.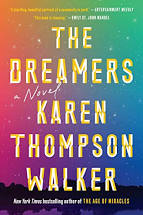 Epidemic.
The college is quarantined. Next the hospital. Followed by the city. The illness spreads.  People are falling asleep (for good) while driving, making tea, standing in grocery checkout lines. Children are left unattended by parents who succumb to the illness. Stray dogs are running around still leashed.  The ill are clearly not the only victims. Casualties abound.  That's Walker's style. She writes with an old testament hand. If you are born a character in a Walker book, your future, if you have one, is not bright. Several times while reading, I just closed the book to shake my head in wonder over the cruel fate of a character I had been rooting for. But it could also be a metaphor for other ills that spread, as though airborne, and have the potential to ruin humans and take down humanity –  like uncivility, hatred, intolerance, racism. The name of the book alone, The Dreamers, connotes the spread of hatred toward our Mexican neighbors thati s perpetuated by our own government.  Is Walker suggesting that hatred such as this is invisible at first, like a germ, and can spread to even healthy-minded individuals?
Too, The Dreamers could be a take on the age-old stoner quest for truth: What if I'm just dreaming and you're all part of my dream. Whoaa, freaky.
As depressing and scary as this story seems, it is compelling and thought provoking. It's a gripping page-turner. It goes on my list of recommendations. I can't wait for you all to read it so we can talk it over.
As the epidemic rages on, resources run thin. Civilians outside the city cannot get in to help with supplies, childcare, or any type of respite. Many begin to doubt the validity of the mushrooming illness. Paranoia and rumors of conspiracy spread like their own type of malignancy.
Walker gives us many angles to consider.  I read The Dreamers at the same time the Coronavirus began spreading through China and leaking into other countries. Supplies such as masks and hand sanitizer are running out in major cities. The Dreamers could be a straightforward story about a deadly epidemic that takes over the world.
You look like you could use a hug, and Thundercat is here to answer your wish.
Oh, dear lads and dear, dear lassies, 'tis February on the Great Plains, and this shortest of months, with its still-shortened daylight, typically takes what feels like a long and very cold time to pass us by. Along with your warm embrace from a sweet snuggling kitten, here are some glowing new tunes to help get you through until the bright spring comes. 2020 is shaping up.
Sparkling guitars, lush synthesizers, and pretty vocal harmonies are all wrapped in a fresh swirling breeze of electronic effects. These sounds have characterized the music of Pia Fraus for over two decades. The five-piece outfit from Tallinn, Estonia, have created a lovely, easygoing new entry to their dream pop catalogue called Empty Parks. It has quickly become a favorite from this young year.
The group's influences, Stereolab, Lush, and My Bloody Valentine, are in evidence here. Insistent drumming drives the songs along, and the band continues its experiments with feedback and pedal effects. The assured and soothing sweetness of the vocals are in counterpoint to the urgency of the instruments and the surprisingly playful sonic effects, and they serve to balance the intensity.
Keeping shoegaze vital, check out Pia Fraus.
You're Not In Love and Hidden Parks by Pia Fraus, from Empty Parks (2020 Seksound Records).
Some deep grooves are being laid down in Florida. The new act, Flow Ensemble, has a haunting new self-titled release. This is the fine experimental jazz project of the charismatic multi-instrumental artist Chad Jasmine and the superb trumpet player Marcus Parsley. Jasmine, who is also an extraordinary vocalist, has put together Flow Ensemble as a purely instrumental and super vibey exploration of tone. This is a soundtrack for contemplation and reflection, and it stars trumpet and bass guitar.
Jasmine handles the bass, providing a superior, cool rhythmic foundation. The duo share keyboard and drum programming duties. Dipping into comparison, the effect of Parsley's delicious, meditative brass playing puts the listener in the mind of saxophonist/genius Joseph Shabasen, whose solo work, as well as his work with Destroyer and War on Drugs, has been commended on this page for years. Both players are comparable in that they are always effortlessly elevating the ambience with their amazing fluidity and flow.
Are you looking for something marvelous to play at the cookout or the cocktail party? Check this out and turn your friends on to it. Available on Apple Music, or streamable in its entirety on youtube with the link below.
Flow Ensemble by Flow Ensemble.
My main man and poetic ghost, Dan Bejar, leads Destroyer, and you need to get involved with the group's latest, Have We Met. This is Destroyer's best since 2011's masterpiece, Kaputt, and it will be in heavy rotation around here.
Piano and guitar are often out in front, and complex arrangements provide a platform for Bejar's elaborate lyrical genius.
Keeping Adult Oriented Rock vital, listen here:
It Just Doesn't Happen and Crimson Tide by Destroyer, from Have We Met (2020 Dead Oceans).
1 February 2020