Algiers / Oppressors Beware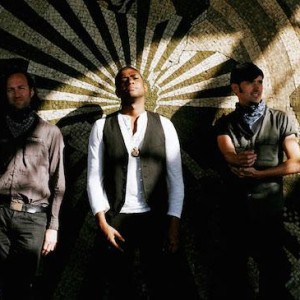 Precious little approaches the elation that you feel when you feel that you fit in – when you sense that you belong – because there is almost nothing so crushing as the opposite – that sense of not feeling a part of something. It is oppressing. You figure it out (or you don't), as you get a little older – but Jesus, it is the worst when you're a kid and you feel no sense of belonging or community.
That is one of the most important things that music can do – to make us feel either broadly connected, or to act as an agent of deep and private conspiratorial communication. When you're a kid, and you are not relating with, say, the other girls on the gymnastics team, or you really have nothing in common with the guys in the church youth group, but you find a couple of kids that love Pink Floyd or Talking Heads – thank the gods – there's elation. After all, the guys who 'get'Psycho Killer will also probably 'get' you, and to throw off that leaden blanket of oppression, you need connections and community.
At any age there is still a tingle to be had from the connections made with music. There's a special thrill of recognition you can get from hearing something that is new to you, but with which you identify.
Brand new to me, the band Algiers is thrilling; the sound is brash, daring, and full of ideas. From what I pick up in the three songs I have been able to hear, they create a carnival ride mixture of insistent industrial rock and stirring gospel. (I am grateful to have been exposed to Algiers by the NPR podcast All Songs Considered.)
The band is a trio that formed in Atlanta, Georgia, (the members now base in London and New York,) and they appear to be setting up a thematic community. Algiers is building a community rooted in investigating and rebelling against the intensely complicated issues of race in America's Deep South, and then spreading out from there. (Issues that are now continuously playing out all over the world, and currently here in the United States, are especially resonant in Baltimore, Detroit, NYC, and St. Louis.)
They are an overtly political group and the issues explored extend well beyond their roots. They are interested in addressing oppression in pretty much all of its forms: colonial, cultural, racial, gender, and sexual oppression, etc. Visit their Web site, algierstheband, to scroll through a cornucopia of fabulous photographs, quotes, and links to essays and speeches that celebrate icons and iconoclasts. It is a treasure of subversion – a place where Sara Vaughan lives down the road from Genesis P-Orridge and Blixa Bargeld, and just around the way from Sun Ra, Nelson Mandela, and Malcolm X.
Extremely referential, the band shines a broad, bright light on diverse artists and filmmakers as different as Pier Paolo Pasolini and John Waters and places them in the similar context of community-building fighters of oppression. Jessie Owens, Jackie Robinson, and Cassius Clay are celebrated as revolutionaries alongside Coltrane, Baldwin, Hughes, and Camus.
How do they do it with their music? Algiers taps into the rebellion and protest that has been logged in the music of rap and soul, and of punk and post punk. These genres have created an incredibly rich historical inventory of abuses suffered and met. Unfortunately, there are a number of people who, for whatever reasons, simply won't listen to rap, hip hop, or punk, but who would be fascinated by the political, social, and cultural issues that these art forms raise up and challenge.
It's a lot to put on them, but maybe this is a band that can break through some of that prejudice. Though never stuffy, with Algiers, there is a gravity to the proceedings right up front, and a straightforward intellectual formality in the presentation. Maybe they will provide a more potent, effective, and toothsome way to engage people who would be interested in the meaningful social and cultural sides of rap, hip hop, or punk but refuse to cross the bridge to enjoy listening to them.
And please don't let politics cause a sticking point for enjoying the music. The political lyrics create another dynamic layer, but there's more than ample power in the tunes themselves to satisfy.
Link below to songs from Algiers. Their self-titled debut comes out on 2 June 2015 on Matador Records.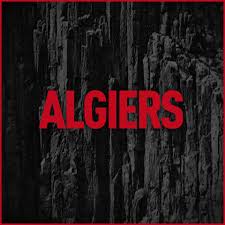 Fierce:
The guitar sounds like flames feel:
The electronic ambient stretch in this is wicked:
There are great examples of mixing other musical styles with industrial rock – here, it's jazz and lounge.
The Man With the Golden Arm by Barry Adamson, from his brilliant concept album Moss Side Story (1989 Mute Records).
And then, there's this guy.
C'est la Vie performed by Charles Boyer in the film Algiers (1938).
For more on the band, this is an enlightening Interview with Algiers in 'The Quietus'.
27 april 2015