Nice weather for ducks (and running)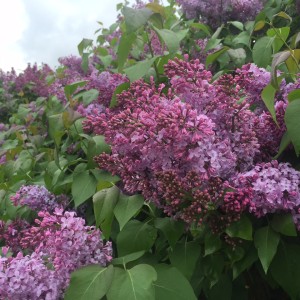 Lincoln Nebraska, April 18, 2015
Today was a near perfect spring running day. Drizzly. Overcast. Thunder rumbling far away, as a storm moved out of town (6 or 7 Mississippis away, by my count). The air was damp and smelled a little musty from the morning rain. Wormy. I wish I could blog the smell of the lilacs I ran past in the first half mile. Their perfume goodness literally stopped me in my tracks. I breathed them in. Spring.
And so went the morning's run. I enjoyed the song of a tiny bubbling bit of rapids along the Rock Island trail. The camera-shy gold finches and noisy cardinals offered splashes of color against trees just beginning to leaf.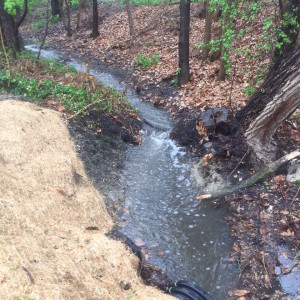 Nebraska doesn't have breathtaking vistas of oceans or mountains, but the ex-train tracks made into hiker-biker highways, offer these few humble pleasures.
On my return home, I noticed a lone duck swimming in the rain, seemingly enjoying the morning as much as me. Maybe more. We nodded to each other, "Nice day for it."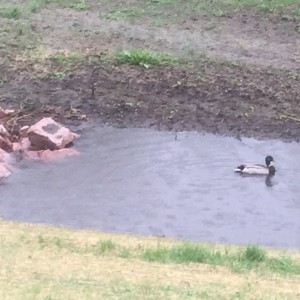 Here's a groovy song for any kind of weather – Lemon Jelly: Nice Weather for Ducks