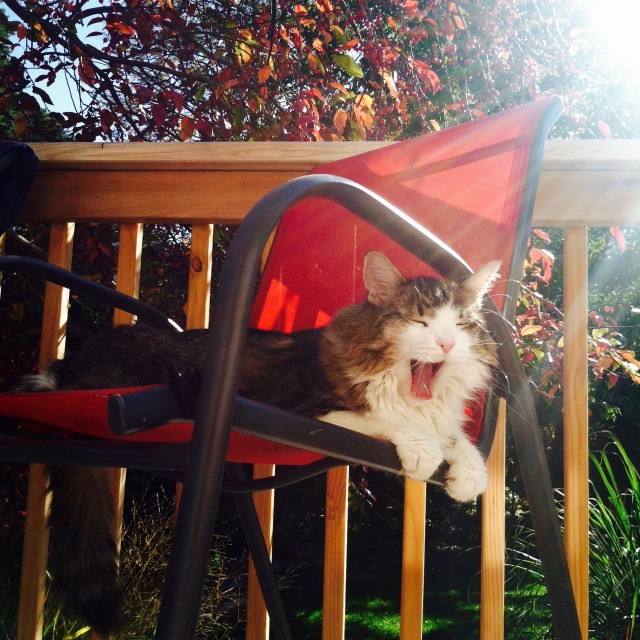 Night. You are driving alone and nearing your destination. A great song is playing through the car speakers. You turn up the volume. You have arrived but love the song too much to stop so you drive around the block to hear the end. Or maybe you stop, put the car in park, and sit listening in the driveway with the car running.
I have had years like that, too. Ones that were so great I would want them not to end. Years I'd like to take around the block one more time, or just sit with a little while longer in the driveway.
Not this year, though. Not 2015. A really weird year. It has flung grief, injury, and illness around like parade confetti. It has amplified little cruelties. Its lens has focused sharply on the bizarre misbehavior and stupefying hurtfulness of a few friends. All forgiven now.
And 2015 certainly shined its bright lights on my own actions, too, when I was cutting, stupid, or mean. All forgiven now?
SMDH. GMT. Yes, I am shakin' my damn head – grindin' my teeth at 2015 and eager to put this bastard in the rearview mirror.
Sure, there have been good times – I am a lucky person. I have had great times with friends and family, most of whom continue to daze and dazzle me with displays of breathtaking generosity and thoughtfulness. The great takeaways for 2015 are these: first, there are surprising little treasures around each corner to remind us life is worth living – like a kind word or a song; and there are huge treasures to be found in the way that friends and family can pull together to get through some real bullshit, doing their best to take care of one another.
I'm lucky. Still, Goddamn 2015.
Anyway, be decent to one another. Let stuff go. Remember the old one: "… always be kind because everyone you encounter is fighting a battle you know nothing about."
Kind of sappy – and perfectly true.
Enough.
So, music. There have been some real bright spots this year – but I haven't been able to keep up. From an incomplete list, these are highly recommended:
(As always, clickable links to songs are underlined in italics.)
***Favorite records of the year:
No Joy – More Faithful. Urgent, raw, and beautiful. This record is super summery and works to conjure memories of happy old days while sounding brand new at the same time. Music as time machine, and played as if there is nothing to lose.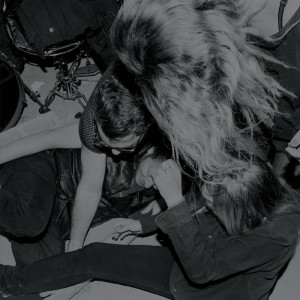 Hollywood Teeth and Everything New by No Joy from More Faithful (2015 Mexican Summer).
Beach House is now nearing the towering sonic realm of Cocteau Twins. I am madly attracted to this music and I LOVE both of their new releases.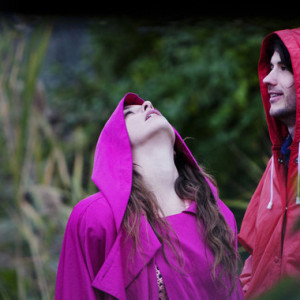 Released in August, Sparks by Beach House from Depression Cherry; and released in October, Majorette from Thank Your Lucky Stars (2015 Sub Pop).
Sufjan Stevens made an all-timer this year that I also loved called Carrie and Lowell. It is a love letter to his complicated boyhood, and in a way, it is a requiem for his mother, from whom he was estranged for most of his life.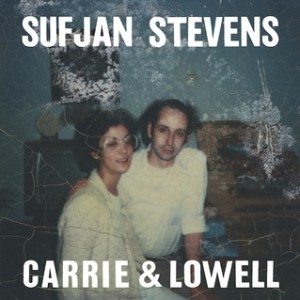 Death With Dignity and All of Me Wants All of You by Sufjan Stevens from Carrie & Lowell (2015 Asthmatic Kitty).
***Favorite songs of the year:
Life Like This by Kurt Vile from b'lieve i'm going down (2015 Matador). More music as time machine – this sounds like my tenth and fiftieth birthdays simultaneously.
Boxing Day Blues by Courtney Barnett from Sometimes I Sit and Think, and Sometimes I Just Sit (2015 Milk! Records).
WTF (Where They From) by Missy Elliot featuring Pharrell Williams.
Perfect Couples performed live by Belle and Sebastian from Girls in Peacetime Want to Dance (2015 Matador).
King Kunta by Kendrick Lamar from To Pimp a Butterfly (2015 Interscope).
21 december 2015