2018 and Sweet Dreams are made of Cheese
Sweet Dreams are made of Cheese.
Happy New Year, Scramblers.
It is my last day of holiday vacation, the first day of 2018. I'm sad to see vacation end, but honestly, it's time to get back to work. Here's the post I meant to submit during my time off. Instead I was doing jigsaw puzzles, reading, napping, re-watching the entire Mad Men series, and other dawdling things.
My intention was to blog about the outcome of my 2017 New Year's resolution—which was to write down all the dreams I had that I could remember. I thought about putting this post on "Other Histories."  But, it turns out that my dreams are not worth blogging at all. DreamJudy frets about work constantly, and with good reason. She is always running late, shows up to meetings and classes unprepared, or worse – unprepared AND naked. The DreamCelebrities that make the scene are A-Minus list, at best. Okay, there was one really cool big-stadium rock-concert dream when DreamJudy got to jam with DreamMelissaMcCarthy, but Melissa's not even a musician in real life. And yeah, Jeremy Renner is cool, but all DreamJeremy did for DreamJudy was show up and hand her a flashlight and then no trace of him for the rest of the dream. What was the flashlight for anyway? By December, in a meta-dream, DreamJudy was fretting about remembering to write her dream in her dream journal. What a worry-wart.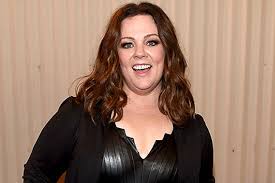 So…No, Scramblers, I couldn't bring myself to make you read about my dreams of 2017.
Instead, let me tell you about a couple of books.
Roz Chast began what became the book, Going into Town, A Love Letter to New York as a guide for her daughter who grew up in a New York suburb and was leaving home to attend college in Manhattan. The result is a wonderful, funny, honest description of New York that is sincerely useful and hugely entertaining. She explains the layout of the borough, transportation, attractions, and other stuff. And throughout, there is no question that Roz Chast loves New York.
I tried not to plow through this book in one gluttonous read. I failed. But I know I'll read it and pour over Roz Chast's wonderful illustrations again and again. You should too.
I also read Chemistry, a novel by Weike Wang. This was an enjoyable book about a young chemist failing in her doctoral program while in the middle of a break-up with her chemist boyfriend. The unnamed narrator easily solves math, physics, and chemistry problems, but struggles with the fundamental elements and theorems for navigating life.
Are there fundamental elements and formulas for self-acceptance and happiness?  Perhaps a few, she finds. This is a quick, engaging read. Dr. Dan, I'm recommending especially for you. There are a few good chemistry haha's in it, and it draws good parallels between human behavior and elemental reactions.
Here's to 2018 Scramblers. Keep reading. Keep writing.