Sometimes only hyperbole will do.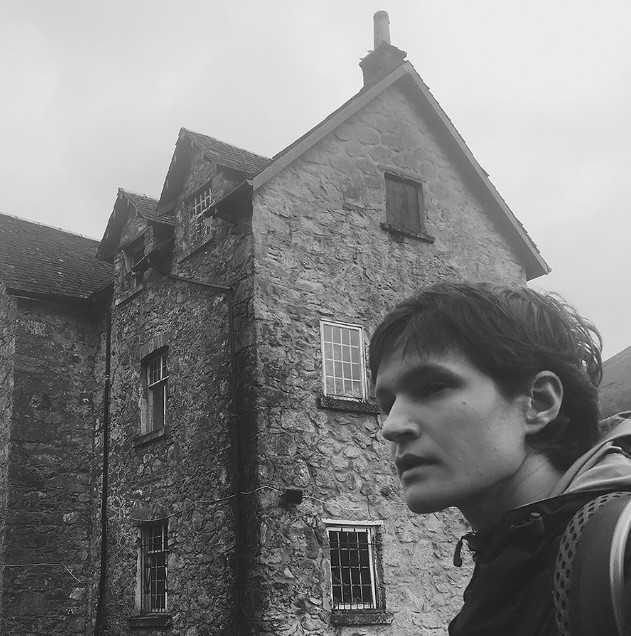 Adrianne Lenker has made abysskiss, the greatest, most timeless sounding guitar folk record since Nick Drake's Pink Moon. Lenker recorded her new masterpiece, abysskiss, in one week. (The artist performs as the singer and guitarist of Brooklyn band Big Thief.)
Dripping with glorious minor keys and chords, the songs are delivered as easily as breathing. There are ten jewels to wonder at, presented in 34 minutes. Upon finishing listening, the feeling one gets while rushing to restart the whole enterprise is that someone has just spent a half an hour sharing with you her most beautiful secrets, her most marvelous observations.
Nothing Lenker presents us with seems remotely forced, rushed, or insincere. In addition to echoes of Nick Drake, there are pleasant reminders of other artists. She invokes Mark Kozelek when he is at his kindest, Elliot Smith at his breeziest, Suzanne Vega at her barest, most stripped-down confessional.
Incredible playing and singing. The song's effects are heavenly; almost sacred. But the effects are formed by this generous artist's acute observations of the earth, and her stunning willingness to lay them open to us.
How could a better set of songs have come to us in autumn, when the spinning world turns crisp and colorful and we contemplate the plays of light and shadow between bright days and long nights?
Here are two to try by Adrianne Lenker from abysskiss (2018 Saddle Creek Records):
23 october 2018