Insomnia: Part Two: Lonely Time (A young insomniac's guide to selections from the popular music of the late-60s and early-70s.)
Is there is a more exquisitely lonely time than 4:07 a.m.? Veteran insomniacs know it well. A time for a haunted heart and mind, it is nighttime's point of no return – too late to be awake and too early to rise for the day – so it is also time to give oneself over to all manner of bizarre and crushing doubts — to catalogue your private dread – to scan the night-gray ceiling, wide-eyed, dreaming of the dark-draped and elusive comfort of the sandman's veil.
Sleep has challenged me intermittently through my life. There is the "not being able to fall asleep" problem – a bad one. But awakening and then being unable to go back to sleep is something almost like torture. As a little kid, sometimes there were horrific and inexplicably violent dreams that made me afraid to go to sleep. Or, (this still happens,) the mind simply would not slow and then shut off. Sounds could help to get me to go to sleep, even muffled white noise: a tumbling load of clothes being dried distantly down the hall, the faint sounds of late-inning baseball being called on TV or radio in another room, ventilation fans whirring in the dark, a tub full of water being drawn.
By the time I was old enough to have a record player in my bedroom, there was sometimes music at night. Music – a loyal companion that helped to stem the frustration of sleeplessness. I had access to great music that surely influenced my lifelong tastes. My mother had dozens of Elvis Presley records, and loved Glen Campbell. My three older sisters' albums ranged wonderfully from Bacharach to the Beach Boys and the Beatles to the Carpenters and Melanie. Aloha from Hawaii; Gentle on My Mind; Promises, Promises; Pet Sounds; Revolver & Rubber Soul; Close to You; Candles in the Rain. My sisters and parents also had soundtracks from films like The Sting that introduced me to Scott Joplin via Marvin Hamlisch; the fascinating, over-the-top psych-rock of Jesus Christ Superstar; and Lady Sings the Blues with Diana Ross channeling Billie Holiday.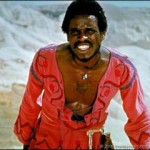 Listening habits and tastes evolved. I began buying my own records. I would play them and try to time falling asleep precisely as the needle lifted from the last song of the side, the arm shuttled its way to its resting spot, and the player clicked off. In my teens I left music going through the night from a 24 hour FM station. Into undergraduate years there was a lot of lying awake in the dark – almost always with a 'soundtrack'. Lennon, Bowie, Pink Floyd: Jealous Guy; Golden Years; Time. Intensely introspective time.
The music at night habit finally faded in later college years, and that is long ago. Those songs are now like time capsules for me to open and sort through. The loneliness of 4:07 a.m. had mostly been forgotten about. In Insomnia, Part Three, I will explore the startling 4:07 revelation of a recent morning when something happened to remind me of the very particular kind of loneliness of some of those college mornings, and of an old favorite friend who often helped me through. For now, here are some fine songs that can take you back over forty years:
Dusty Springfield and Burt Bacharach, A House Is Not a Home: http://bit.ly/17F7rmh
The Beatles, If I Needed Someone: http://bit.ly/15Qr880
Glen Campbell, I Guess I'm Dumb: http://bit.ly/17jLaUO
Marvin Hamlisch, Scott Joplin's Solace: http://bit.ly/1dInDqd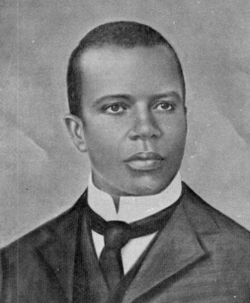 The Carpenters, We've Only Just Begun: http://bit.ly/15yvSuX
Diana Ross, You've Changed: http://bit.ly/14lkWBx
COMING SOON! Insomnia, Part Three: If You Knew Suzanne Like I Knew Suzanne.