Music of the Future from the Past — Broadcast's Warped Triumph
One of my favorite artists of the last twenty years is Trish Keenan. A massive, fantastical talent, she was capable of rendering whole, eerie, and inhabitable worlds with her voice, just as Ernst and Dali rendered them with canvas and brush. Putting on one of her records is like hitting the "GO!" button on a time machine – a trip to the spookiest, most exhilarating go-go club imaginable.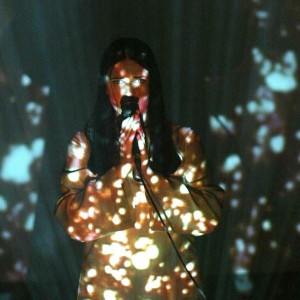 Keenan helped create Broadcast – banded in Birmingham, England in 1995. Their sound is a hybrid of 1960s-inspired electronic psychedelia, and dreamy rock and roll. It plays variously like soundtrack music: sometimes one can imagine it scoring occult, central-European films; sometimes it is like accompaniment to a staggering walk through the midway of a dark and twisted carnival; next, it is backing music for an extended, high-level coven meeting – or a woozy séance.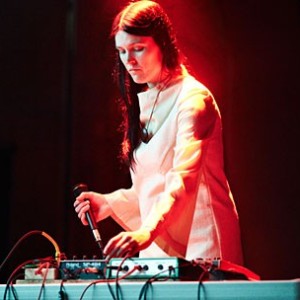 Like the great bands My Bloody Valentine, The Flaming Lips, and Stereolab, Broadcast creates much more than a listening experience – they create a whole way of feeling. And even among the creators of so much other great music, Broadcast distinguished themselves in those first years, (1996-2000.) There was the band's engaged thirst for experimentation coupled with a cool and witchy detachment in Keenan's delivery that is a signature of the band's sound. Somehow managing to sound both haunted and haunting, Trish Keenan was able to balance vulnerability with assuredness in her vocals.
The 'meta' feature of the band's ethos is a savory thing to ponder: They acknowledged and embraced a desire to re-imagine and produce music as if they were 1960s musicians imagining and making music as it would sound in the future. These imaginings are very much more than just exercises, and placing oneself out of one's own artistic time seems to me to be a wonderful "jumping-off" point for any number of creative pursuits. Yet in their music there is not a whiff of anything remotely retro. So inventive, so hungry and vital, Keenan's artistic contributions are cherished, and her loss is tragic. Trish Keenan died from pneumonia on 14 January 2011 aged only 42 years. Three years ago.
The band recognized and built upon the tremendous influence of wild American and British psych/hippie music (such as the song linked directly below by The United States of America). Broadcast's influence also reverberates heavily in some current music. An example of a recent, darkly pulsating release by Eraas is also linked below.
http://bit.ly/1aCteLU "Coming Down", by The United States of America, from The United States of America, released 1968 by Columbia Records.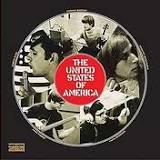 http://bit.ly/1dNEORz "Ghost", by Eraas, from Eraas, released Autumn 2012 by Felte Sounds Records.
THREE SONGS BY BROADCAST
This one is a triumph:
http://bit.ly/19plkGQ "Come on Let's Go", by Broadcast, from The Noise Made By People, released Spring 2000 by Warp Records.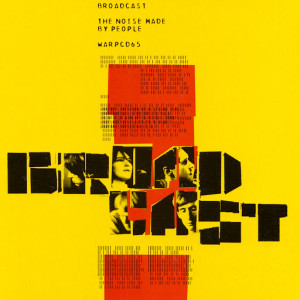 From a brilliant collection of early singles:
http://bit.ly/1dtRAtH "The Accidentals" by Broadcast, from Work and Non Work, released 1997 by Warp Records.
Welcome to the groovy seance – please do not have a seat:
http://bit.ly/1eRdu77 "I Found the F" by Broadcast, from Tender Buttons, released 2005 by Warp Records.