My Old Man – a few thoughts …
"Gee, I could listen to my old man talk by the hour."     — Ernest Hemingway – In Our Time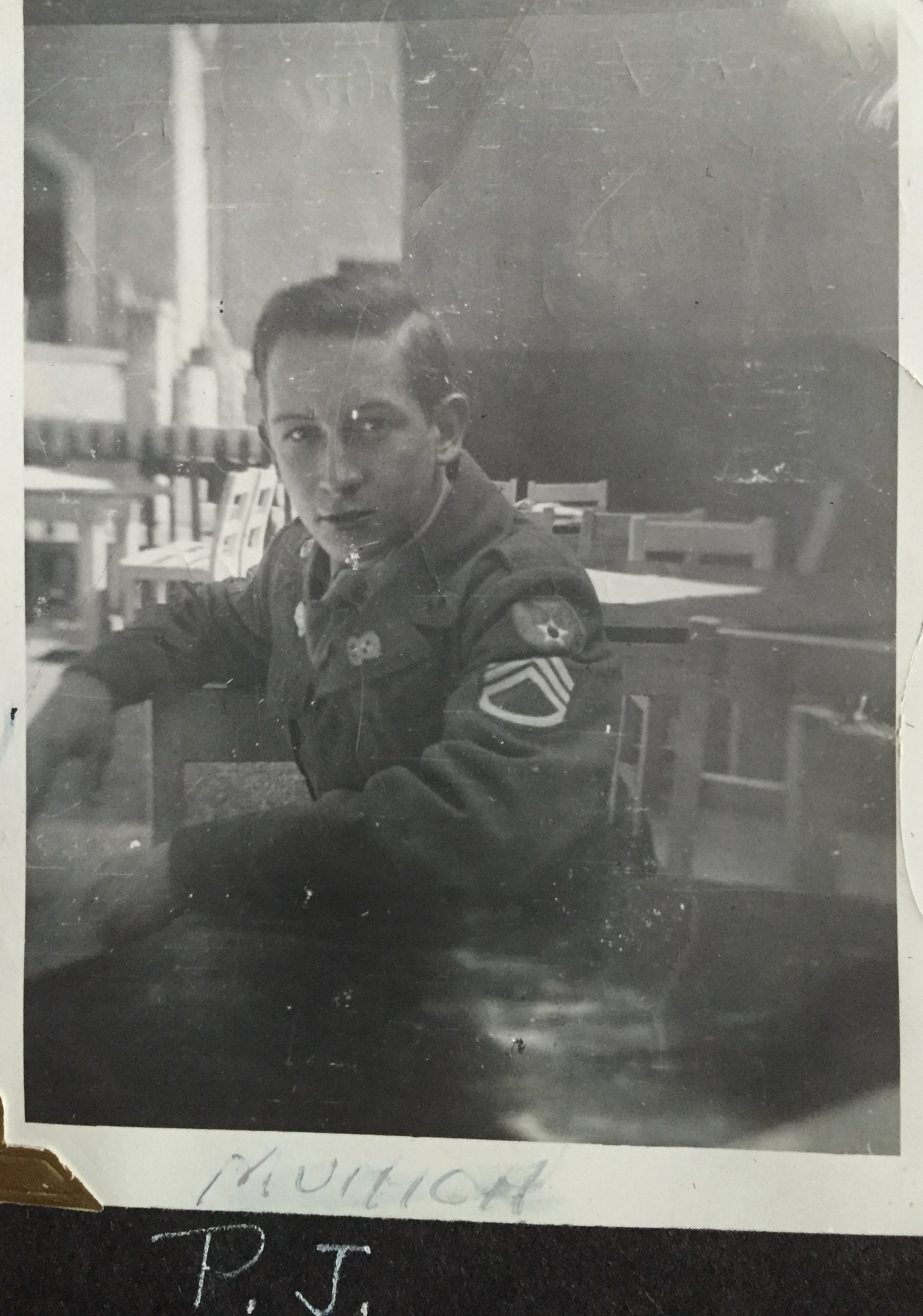 Everyone loved my dad. Phil was a great guy. Not handy in any traditional "tool shop" way that lots of dads are – he was rather a builder of sturdy and handsome relationships and a meticulous mender of the sometimes inexplicably tattered or torn fabrics of individual lives. He helped people in ways that changed them fundamentally for the better, and in some cases, I have no doubt, he saved lives.
He was thoughtful in the way of someone who genuinely treated others the way that he wanted to be treated. This meant that all of the advantages of his intellect, money, and even sway – things that he had worked very hard to attain – would be put into play for those he sought to help. The intangible commodity was his time – and as generous as he was with his cash, smarts, and influence, he was purely selfless with his time.
For several years after he died it was not uncommon for me to meet someone – a stranger to me – whom he had helped out in some significant way, and who seemed thrilled to recount his or her relationship with my dad to me. But he was no horn-honking self-promoter, so he kept these matters to himself. And he was austerely private so people trusted him to keep their secrets – a man both judicious and discreet.
Here is a personal example: Not long ago I came across a photo album in my parent's basement. When I was about twelve my dad and I had looked together through those photos from his service days in Germany during 1945/1946. Sitting in our bright basement, looking through the album together was eye-opening and formative. (Both of my parents made the effort to emphasize to me that they were very much more than just my parents.) Seeing my dad in that context was influential and kind of thrilling – a perspective shifter. Here he was young, dashing, single, and far from his home. I thought he was cool, and here was reinforcement — he looked cool.
There were plenty of photos missing from the album, though, and below the dark, blank spaces, the same name appeared in white ink in my father's tidy handwriting: Delores – Dolly. It became clear pretty quickly that he'd had a Bavarian girlfriend and all her photos were absent. Dolly, I later learned, was for a time my father's fiancé. Dolly and Phil in the Black Forest; …Phil with Dolly in Zugzpitz Mountains; …in the Valley below Hohenschwangau; … picnicking with Dolly and friends Inge, Holda, Mirinna; … at castle; … swimming at Lake etc.
"Where are these pictures?" Man, did I want to see what Delores looked like.
"I took them out when your mom and I got married."
"Yeah, where are they?"
"They're gone."
"I want to see them."
"They're gone."
"Why did you do that?" I was baffled. Who was this exotic person?
A wordless, steady stare was his response to my last question, and my father's message was clear. Even though those pictures were from years before my parents ever even met, those pictures were gone for many good reasons. Here was a man both judicious and discreet.
****
I am just rereading the one sentence messages my dad wrote on the backs of stacks of German postcards as a 20 year-old noncom. It is like rediscovering the words of a monkish Haiku master like Bashō or Issa. From Berlin, a street scene: "The three statues on the right represent three stages of German life, from childhood to old age." From Garmisch-Partenkirchen, a mountain lake scene: "The hotel on Lake Riessersee is the best place to stay if you are in Garmisch as you can get everything from a shoe shine to a manicure." Betraying his nascent fascination with a Mad King, from Rosenheim:
"Right near this town is / Chiemsee, where another of / Ludwig's castles sits."
Shortly after he died I came across one of his many notebooks. On a few of the central pages of the book, he had listed and written the definitions of different cloud formations: Cirrus, cumulous, nimbus, stratus. Seeing the beautiful cloud definitions in his handwriting – I thought I had discovered a secret collection of his personal poetry. Few people in my life have matched my dad's gift for finding a little magic in mundanity. And believe me, the guy liked paddling in smooth water – simplicity and directness were treasured by him and these qualities equated to goodness. But for Phil, even the commonplace contained abracadabra shades that could be discovered and explored.
My dad liked to drive around in the country, and sometimes would hit the road on a Saturday or Sunday with no special ambition beyond driving through a couple of small towns near our bigger one, seeing what we could see, and maybe meeting a couple of new folks. Sometimes he went alone or with my mother, but mostly he took me along. As a kid it was great just being around him, and to see him really relax and indulge in pleasant wandering was an instructive treat. He might stop ­­­­­at a shop on the paved block or two afforded these little towns and buy something – maybe chat a while with some locals – then hit the road again.
Sometimes in the late summers we would stop at one or another of the produce stands that popped up sporadically on the pretty, undulating highways of central Nebraska. He would select different types of melons, sweet corn, and tomatoes. When they were available he would buy grapes and as we drove along he would have me pluck a few from their stems and place them on the angled air conditioner vents in the dash. Then the old waiting game was on, "How many miles until you think those babies will be cold enough to enjoy?" A master of delayed gratification.
He was not much for the radio – especially in the car. On the rare occasions that he tuned in to something, it would be a baseball game, or if there was some particular news or weather he wanted to learn about. But there was music. He would sing or hum, and he could whistle beautifully. On car rides I would alternate between looking around at the countryside and wedging my nose in a book – Jack London, Kipling, Peanuts, Archie, Casper the Friendly Ghost – and as we cruised along, floating through the pale yellow cabin of the 1973 Impala would be the sounds of my dad singing Sinatra, humming Dixieland Jazz or Nelson Riddle, whistling Sousa or Seventy-six Trombones.
It was my dad who taught me the importance of variety, the value of learning lots of things. Music was a big part of his life growing up, (especially with his brothers – all of them could play and sing,) so appreciating music became a big part of my life too.
Much of the music that was meaningful to me in 1970s and early 1980s continues to be meaningful. Likewise for my dad, the music of his childhood and his young adult years stayed important to him. In their vintage, those mid-70s to mid-80s songs are currently as far removed from today's new music as they were to the big band and show tune dominated pop music of the World War II era. (Thanks to friend Rich for this thought-bender.) So there was that same separation for my dad. As he's been on my mind a lot lately, I have tried to think of some music that was made since he died in 1991 that he could get behind. A couple of tunes he wouldn't have minded singing along with – whistling or humming as he headed down a summer road.
— He would have liked the clear-voiced storytelling and the terrific, complicated melodies. He would have loved the harmonizing – I can imagine him singing along to these.
Meadowlarks from the self-titled debut by Fleet Foxes (2008 Sub Pop).
Lorelai by Fleet Foxes from Helplessness Blues (2011 Sub Pop).
— Nice strings and pretty orchestration with another clear-voiced storyteller. Kind of swinging.
Wonderful from Subtitulo by Josh Rouse (2006 Nettwerk Music Group).
— Phil's wheelhouse – this slays.
Slave To Love from The Jazz Age by Bryan Ferry (2012 BMG).
— My dad would have liked the piano on this and the lyrical sentiment of living true to oneself.
Jane from Ben Folds Live by Ben Folds (2002 Epic).
— I have seen her work well described as "songs of romance, possession, and psychological horror." Allison Goldfrapp and her group, Goldfrapp, would have perplexed Phil with their insistent dissonances and repetitions. But the elegant restraint, the simplicity, and the effortless charisma of the vocalist and her songs – he could have got behind all that. This is a live version of a song from one of my all-time top ten records.
Alvar from Tales of Us by Goldfrapp (2013 Mute).
— This one is older. He would sing this one in the car from time to time – and I am sure he sang it to my sisters. For me, he changed the lyric to "Where are you going my little man?"
Turn Around from Time To Think by the Kingston Trio (1963 Capitol).
14 July 2016