Summer is special among seasons because time is drawn out and freedoms are exaggerated by the long and blessed shining of the sun.
Do you love the brightness, too? Daylight equals freedom, and summer delivers. Then, like a ghost you thought you saw, "poof!" summer is gone. September lurks, daylight becomes noticeably shorter, and though it still gets hot, autumn begins to just peek coolly around the corner.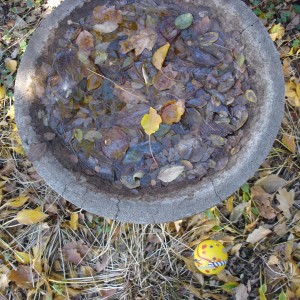 Late summer brings me a special kind of longing – a complicated mixture of blurry nostalgia and focused anticipation. What is it? Is it because there will be longer nights to get through? Is it because of the swirling necessity of change?
Maybe the explanation can be found in deeply entrenched habits built from seventeen years of public school, college, and graduate school. That is a long time ago, but both then and now, autumn seems to bring new challenges, new things to learn, and new people to meet.
Make that new challenge be rewarding. Make that new person you meet a part of your future. Enjoy the season for what it is. And remember, come November: Don't let autumn raise winter's whip and wonder, "where will the lash descend?"
Gird yourself with songs.
Here are several that I associate with the end of summer and they give me a wonderful lift. These songs help me remember times and places I was happiest. Maybe you have your own selections to help make something luxurious last of youthful summers. (Underlined, italicized song titles are links.)
–From the prodigious Matt Johnson – I could listen to this song a million times.
Uncertain Smile by The The, from Soul Mining (1983 Some Bizarre/Epic).
–Real Estate is among half a dozen American bands that I really admire. This song captures perfectly the sincere surprise of discovering that reciprocated love is possible.
Horizon by Real Estate, from Atlas (2014 Domino Records).
–Poor Devil – for Nick, it was permanently winter.
At the Chime of a City Clock by Nick Drake, from Bryter Layter (1970 Island).
–Not only is the night over, the summer is over, too, and you are going to have a headache tomorrow, mate.
End of the Party by The English Beat, from Special Beat Service (1982 I.R.S. Records).
–Still favorites, the early songs (like this one) are jewels of unapologetic and unchecked emotion. The music, the vibe, the lyric; all move together as naturally as the flow of changing seasons.
Ease Your Feet in the Sea by Belle and Sebastian, from The Boy With The Arab Strap (1998 Jeepster/Matador).
–Listening to this album always feels to me like the beginning of something.
Brakhage by Stereolab, from Dots and Loops (1997 Elektra/Duophonic).
–I promise that you are not going to like this one. Nobody likes this one.
Cooking by Green Gartside (Scritti Pollitti), from White Bread, Black Beer (2006 Rough Trade/Nonesuch).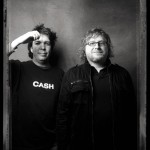 –From Nashville – I was surprised. I figured they were from London. It was no surprise to learn they worked with Robin Guthrie (Cocteau Twins). Ambient rock beauty.
Raising Your Voice… Trying to Stop an Echo by Hammock, from Raising Your Voice… Trying to Stop an Echo (2006 Hammock Music).