"Be easy to approach and difficult to know." I can't remember where I heard this phrase about comportment, but I always loved it. Most of the really fascinating people I have ever met fit this simple description. While I don't necessarily think of the phrase consciously when I'm meeting someone new, I do often reflect on it afterward. I suppose I mostly come up short at executing my own advice to be both approachable and – what? Deep? Mysterious?
Maybe I am just not deep.
For certain, I am sentimental. That trips me up a lot. Not that I am especially sentimental about things, (though I surely am sentimental about some things – oh, man.) It's more that I am sentimental about people. It's a trait that makes me predictable – and less interesting.
My wife Judy is difficult to know. I often try and fail to predict her. On this one point, though, she is pretty predictable: she is not very sentimental about most things or about occasions. She wants her birthday to be remembered – don't get me wrong. But she doesn't want a couple dozen roses on our wedding anniversary. Another example: Yesterday she asked if I want to do something with some friends this Friday evening. I said sure. She said, "It's Valentine's Day." I said, "Oh, right. We could do something for it." She said, "No. I don't need to celebrate manufactured holidays."
I liked that. She knows it's Valentine's Day – but it isn't a thing. And that is mostly the way such occasions have gone for us. Over time, there has also been the organic effect of us naturally trying to make each day special in some way, rather than saving up "specialness" for mandated times and dates.
Still, it is nice to have a little something to give for certain occasions, even manufactured and mandated occasions. Being both sentimental and kind of cheap, mix tapes provided a great way through the years to turn over some mental space and think of just the right songs for Judy around certain occasions.
These are some songs that I am extra sentimental about. Maybe you can sprinkle them on to your own mix tape/playlist for Valentine's Day or some other occasion:
I Only Have Eyes For You by The Flamingos.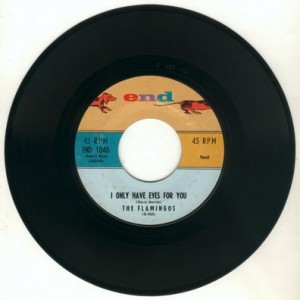 I had surely heard this song many times before I was in college, but until then, I hadn't really listened. It was during college in the mid-1980's that my friend Bob Bennett had me listen to The Flamingos version again. Bob said this version of the song was perfect. I think he is right. It fairly drips with yearning in every second. There is the gently driving piano, the weird and dreamy reverb, the tender lead vocal, the echoing guitar, and the lyrical poetry. There is intimacy and 'spareness' to this song that is so winning.
This pretty song might make you want to dance together – slowly, slowly –
English Rose by The Jam.
Paul Weller was only 20 when he wrote and recorded this exotic and romantic masterpiece. It is about devotion. With his voice and quiet guitar, he captures the painful promise of youth, and also the mature willingness to become weary just from the plain and complicated act of loving.
This song might make you want to lie on the floor together – hold hands and just stare at the ceiling –
English Rose by The Jam, (from All Mod Cons, 1978.) http://bit.ly/1g2qY03
Maybe I'm Amazed by Paul McCartney.
I am absolutely baffled by my good fortune to be loved. (And I am often confused by a good number of other things.) Here, Paul McCartney brilliantly captures the bewilderment that life can cause and that love can help to assuage. And he lets you know how lucky he feels about that.
Life is not a bowl of cherries. Sometimes it is more like a bowl of blood. If you are very lucky, you will have someone with whom to face the bowl of blood –
For the Love of Big Brother by Eurythmics.
Really great songs can transport you in time. They can make everything melt away. They can distill feeling. Annie Lennox and Dave Stewart succeed here. This sultry song is about the mysterious and transcendent ability of love to help overcome even the worst obstacles and the bleakest times.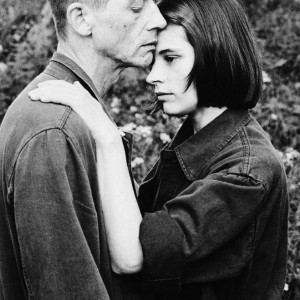 Thirty years old, this dark but hopeful tune has not aged a second –