J sez…
Remember The Age of Miracles  by Karen Thompson Walker? It was published a while back. It was about a girl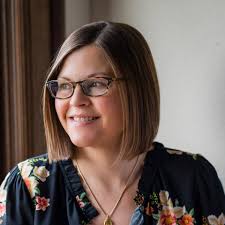 coming of age in an apocalyptic world. It wasn't just her teen years that made everything seem apocalyptic, though the main character was an awkward outsider with boy trouble whose parents' marriage was unraveling. In the story, the world was actually ending. The sun was burning up the earth and destroying habitats. First the birds died off. And the mammals, including humans, were sure to follow. Despite such despair, it was a good book. Beautifully written. Walker's sweet words and phrases made it impossible to put down.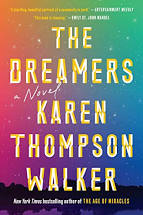 Well, Karen Thompson Walker has written another excellent book of doom.  This one is called The Dreamers. It begins on one floor of a college dorm room in a small California college town. A young college student passes out after a night of drinking. She doesn't wake up hungover though…. She just never wakes up. She sleeps on. And then another student falls asleep. And another. And then more of them. And then a college janitor. And then a healthcare worker. And the count rises.
Epidemic.
The college is quarantined. Next the hospital. Followed by the city. The illness spreads.  People are falling asleep (for good) while driving, making tea, standing in grocery checkout lines. Children are left unattended by parents who succumb to the illness. Stray dogs are running around still leashed.  The ill are clearly not the only victims. Casualties abound.  That's Walker's style. She writes with an old testament hand. If you are born a character in a Walker book, your future, if you have one, is not bright. Several times while reading, I just closed the book to shake my head in wonder over the cruel fate of a character I had been rooting for.
As the epidemic rages on, resources run thin. Civilians outside the city cannot get in to help with supplies, childcare, or any type of respite. Many begin to doubt the validity of the mushrooming illness. Paranoia and rumors of conspiracy spread like their own type of malignancy.
Walker gives us many angles to consider.  I read The Dreamers at the same time the Coronavirus began spreading through China and leaking into other countries. Supplies such as masks and hand sanitizer are running out in major cities. The Dreamers could be a straightforward story about a deadly epidemic that takes over the world.
But it could also be a metaphor for other ills that spread, as though airborne, and have the potential to ruin humans and take down humanity –  like uncivility, hatred, intolerance, racism. The name of the book alone, The Dreamers, connotes the spread of hatred toward our Mexican neighbors that is perpetuated by our own government.  Is Walker suggesting that hatred such as this is invisible at first, like a germ, and can spread to even healthy-minded individuals?
Too, The Dreamers could be a take on the age-old stoner quest for truth: What if I'm just dreaming and you're all part of my dream. Whoaa, freaky.
As depressing and scary as this story seems, it is compelling and thought provoking. It's a gripping page-turner. It goes on my list of recommendations. I can't wait for you all to read it so we can talk it over.
---
J writes…
I was somewhat of a light leisure reader this year, and a lighter, yet, blogger. So, I thought I'd write an end-of-year list of some of the books I read in 2019 to catch you up. It's not an exhaustive list. I did not include the ones I already wrote to you about. And I didn't include ones I read because I read about them here. (Circe was helluva enjoyable read, though, wasn't it!).  And I also didn't include the very few that I didn't like but finished anyway. What would be the point? So, here's a partial list of the meager dent I made in the lists and lists of books I wish to read some day…
Not bad:
Good Riddance by Eleanor Lipman was a nice light read. Daphne's mother, a teacher, held dear a yearbook that was dedicated to her in her early years of teaching. She attended every class reunion for that class following graduation and made updated notations in the yearbook. The yearbook is such a treasured possession that her mom bequeaths it to Daphne after her death. However, Daphne holds no ties to the yearbook or people in it, so she heaves it in the trash bin. She does not expect her documentary film-making neighbor to dumpster dive it and use it as material for her next project. This ignites a new interest in the old annual and creates a series of plot events that kept me turning the pages.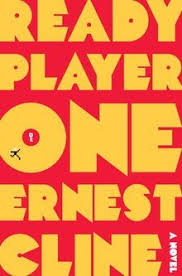 Ready player One, by Ernest Cline, is not a typical doomsday apocalyptic tale. It is a story about virtual reality taking over real life in an inventive sci-fi/buddy thriller. If the 80s were part of your formative years, this book is for you. The me-decade references are endless and span the media continuum from TV, video, books, music, movies, magazines, advertising, sports, politics …etc. It's a fun read, and also one to follow-up with a not great, but totally watchable movie.
I listened to The Fishermen by Chigozie Obiama. It made a literary splash back in 2015 and was a big deal here because Obiama is a writing professor at the University of Nebraska – Lincoln. The book is about a family in a small town in Nigeria. Two working parents and three smart and rambunctious boys. It has all the epic literary themes – father/son, mother/son, brother/brother relationships; good versus evil; crime and punishment; religion and demons and mental illness.  This is a big work. It's good. Meaty. If you are in the mood for a literary novel to chew on, consider this one.
Readable recommendations:
Eric Buchanan recommended Hondo to me. I had never read it or any of the other 100 novels written by Louis
Lamour. Nor I had never seen the John Wayne version of the movie. I gotta say, this was one good Western. Published in 1953, this book has a female character that will make today's "nasty women" swell with pride. A follow-up with the movie after the book, will only enhance your enjoyment. I'll set Hondo in my top westerns list.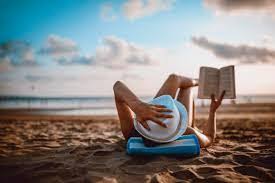 Eric also gave me a copy of The Cuban Affair – a Nelson DeMille. I read it one weekend during the summer, when it was hot as could be outside. I wasn't on a summer vacation, but this book made me feel like I was. Suave, witty, dry-humored detective, reluctantly getting into a dangerous adventure with a beautiful lady. Page-turning fun.
Speaking of reading on vacation: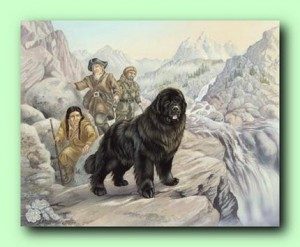 We were getting an early start in August, on the way to a Missouri, for a get-away at The Elms Hotel and Spa right outside of Kansas City (recommended, by the way). So, we decided to stop at the Lewis and Clark Interpretive Trails and Visitor Center in Nebraska City. L&CIT&VC is one of those interactive centers with installations (e.g. a replica of the L&C keelboat, lists and samples of all the specimens they brought back to Washington DC after their journey, a taxidermy buffalo…etc.). It's well done. It will keep a kid interested, including this big kid. With the food provisions and the medical practices alone, it is a wonder they all survived (except for poor Mr. Floyd who died of appendicitis, unrelated to the trip). I bought a version of the Lewis and Clark Journals before we left the center, and read it on our long weekend get-away. Looking at this exploration from the perspective of the time in which it took place (setting current-day politics aside), it really was an extraordinary expedition.  And it makes a pretty exciting read.
Long ones:
Killing the Commentadore is a fan's Haruki Murakami story. It includes all the Murakami themes and elements – solitude, journeys both geographical and of the mind, color and design, music, and  of course, alternate worlds. In this case, the alternate world is a painting, or perhaps the painting is just the conduit to another time and place. Regardless, a bossy tiny soldier – the Commentadore –  is set free from a painting and serves as a link between what might be simply the past, an evil universe, or the tormented memories of the painting's creator. I liked this book. It is slow and you can feel the give and take, ease and tension, between every character. Each chapter brings a new plot twist and it kept me reading. But I'm not sure it would keep everyone reading. It's 700+ pages – a tome. And honestly, there is not a huge pay-off at the end. If you've never read a Haruki Murakami book, I'll suggest Kafka on the Shore. If you have, then you know his style, and be warned, this one is a slow mover.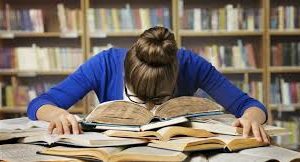 Years ago, I loved a book by Elizabeth McCracken. I haven't kept up on her writing much. So, this year I was excited to lean that Bowlaway was coming out. A story about a town, its people, and the bowling alley that was a part of all their lives. Sounded like just the unconventional type of story I remember in The Giant's House. And much of it was lovable. But also…as Dr. Dan would say… it had a lot of words.  I read them, and there were a lot.
More Books from 2019:
Women Rowing North by, Mary Pipher, is about women approaching, in, and beyond their 60s. Non-fiction is not usually my cup of tea.  I liked this book though. Mary, from Lincoln NE, follows a few women and their unique stories and how they unfold over a period of time. She focuses on how they adapt and change as each woman's life moves from one stage to another. It was a nice read, humorous at times, and very positive.
The Silent Patient by Alex Michaelides was a best seller this year. Intriguing and mysterious. I kept turning pages and didn't guess the end until I was supposed to, I think.  Good one.
In West Mills by DeShawn Charles Winslow, was one of this year's literary dears. It's about a community of friends in North Carolina from the 1940s through the 80s. They revolve around one character, Azalea "Knot" Centre.  Even her name indicates she is the center of all the action and ties them all together.  Family, chosen or inherited, is the main theme throughout. It's a well written good read.
I always look forward to the next book by Anne Patchett. The Dutch House came out this year and did not disappoint. It's the story of a brother and sister, Maeve and Danny, and their house. The Dutch House is a stately mansion in a suburb of Philadelphia. Their father bought the house as a symbol of his prestige. Their mother could not square the house with her socialist tendencies. And without saying more, readers,  the House becomes a character throughout the course of Maeve and Danny's lives. All the characters read true as we see them at each stage of their lives. I really liked this book.
I picked up another book that came out this year simply based on its name and cover. The Grammarians. I didn't know until I read the inside pages that the author, Cathleen Schine, wrote a book I gushed about in these
pages a couple of years back called Fin and Lady. I should be paying more attention. Schine, is a big deal.  The Grammarians is wonderful. Two twins who start out alienating (and charming) their parents with their own language, grow up to be two equally famous writers. And as much as their words tie them together when they are young, words  and language come between them as adults, as the writers publicly and famously feud. This book is charming, and smart and witty. You'll stop to appreciate Schine's words and sentences and to read them over and again. It's a lovely book. Put this one on your to-read pile.
I've never written here about Rainbow Rowell. I should. She's a Nebraskan. She wrote for the Daily Nebraskan (the DN) in the late 80s when going to college here. Then she was a columnist for the Omaha World Herald.  And then she started publishing YA books. She's a good writer, both critics and teenagers agree. But so do lots of adult readers who appreciate good stories. Her stories move along, her characters are likeable and real (even her fantasy fiction characters). Out this year, I read Carry On, which is about a vampire and a wizard she created as fan fiction for another story called Fan Girl. I would recommend starting with Eleanor and Park or Fan Girl if you're new to her books. If you don't move on from there, fine, but you won't have wasted your time.  If you're from Nebraska, especially Lincoln or Omaha, you will enjoy when Love Library, East Campus, Highway Diner, the Old Market, and other landmarks make the scene.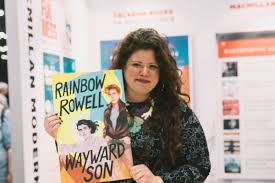 Famous People by Justin Kuritzkes is written first person as if it is the voice-journal of a Justin Bieber-like celebrity, who became famous at 12 and is now a 19 or 20-year-old multi-billionaire. He writes in the language of the day throwing in "LOLs" "bro" "dope. " as if is one of today's teenage YouTube Stars giving a shout-out to his fans. But the message and content are far deeper than the words. Kuritzkes' narrator clearly has a grasp on how fame and fortune has changed him and those around him, and has a sense of his global outreach. He registers some responsibility for his brand. This book makes you consider the notion that not all of the 20-year-olds are idiots, though there are some of those characters in this tory too.  LOL. A little over a couple hundred pages, I read this on a work-trip, and it was refreshing and entertaining.
That's it.
Happy New Year Scramblers.
Happy Reading and writing.
Hope to see you in these pages more in 2020.
J
---
Hello Rocky Scramblers
Remember me?  I've been absent from Rocky's pages the last few months. I've been meaning to get back to you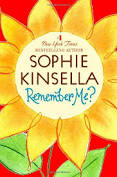 and so my first selection to tell you about is appropriately named Remember Me by Sophie Kinsella. Back in June, this book caught my eye because the cover had a light and readable look to it. Summer book reading often makes me think of page-flipping, so I took a looksee. The synopsis –  Twenty-eight-year-old Lexi finds herself in a hospital to learn she's been in a coma. The last thing she remembers is a boyfriend nicknamed "Loser Dave," and working as a low-end sales rep in New York. But when she awakens, her handsome and wildly rich husband (who is not Loser Dave) takes her home to their penthouse, and four years have passed. Whaaat?
I had reservations after reading the back-cover summary.  This book could be one of those that  makes light of brain injury (a serious subject) for the sake of a hokey plot.  Remember when Gilligan gets hit on the head with a coconut, loses his memory, and then regains it when he gets hit on the noggin with a second coconut. Hilarious.
And one more pause after a look at the inside cover…  Other works by Kinsella included a whole series of  "Shopaholic" books.  Reading snobbery was kicking in.
But why not take a look?
What I found was exactly what the fellow-author blurbs promised. A light and readable book. And while the plot may have been a bit of a stretch, the brain injury facts were fairly authentic. Kinsella takes the concept of retrospective amnesia, the loss of memories before an injury or onset of a disease, and gives it a writer's stretch. It works.
After waking from her coma, Lexi discovers not only that she is married to a rich and amazing looking husband, she also discovered that she has worked her way up to a vice president position at her company. GREAT!  In addition, she discovers that in getting to where she is now, she alienated all of her friends. And one more thing… she may have been cheating on her husband with one of his colleagues.  NOT SO GREAT. And she is miserable. Readers, along with Lexi, spend the next couple hundred pages piecing together the four years she lost, hoping she can win back her friends, keep her job, and find true love. SPOILER ALERT – all looks promising in the end.
I'm not telling you you must read this. But if it was on a shelf at a beach house, you could do worse than to pick it up spend a few hours with it.
Continuing with a similar, yet more serious theme, next I read the non-fiction Brain on Fire, My Month of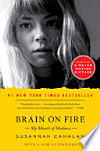 Madness by Susanna Cahalan. At age 24, Cahalan was an up and coming reporter at the New York Post. She had worked there in some capacity since she had first earned an internship as a teenager.  Given the prestige of the paper, we read, as well as infer, that Cahalan is smart, driven, and successful.
Written first person by the author, the book opens with Cahalan's memory of being in a hospital bed, agitated, and restrained. She recounts the days up until this point. She had been displaying conduct that wasn't her norm, but not necessarily out of the question if one was having an "off day." She was overly emotional. She was apathetic about starting projects. She was having jealous and paranoid thoughts about her boyfriend's ex-girlfriend.
Atypical behavior for her, but everyone has stressful stretches of life when they are not quite themselves.  Serious work burnout, a manic episode in a yet undiagnosed bipolar disorder, substance misuse/abuse, hormonal imbalance… all of these could cause a change in personality. And all of these possible causes were on the table.
But it turns out it was none of these and Cahalan's behavior continues to take a nosedive. She has pieced together her story from medical records, interviews from friends and family, and her own journal. During these weeks she had short term memory loss, hallucinations,  paranoid thoughts, and panic.
Her case was so complicated it mystified expert after expert until finally a neurologist, Dr. Souhel Najjar, determined she had a rare encephalopathy brought on by an autoimmune deficiency. Had she never been diagnosed and treated for this, Cahalan would have continued to live on in a fog forever. The book ends with an account of the long recovery back to her normal self.
I always find books about the brain body connection interesting especially those about what happens when that connection goes haywire. If you are too, this might be a read for you.
And now for something completely different.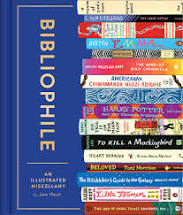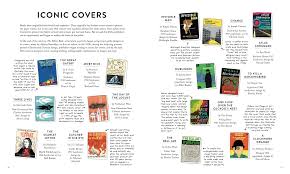 I picked up a copy of Bibliophile, an Illustrated Miscellany by Jane Mount because I was attracted to the cute drawings on the cover. I ended up reading every word. The author/ illustrator compiles lists of books in various categories from most read, favorites, sci-fi, self-help, cooking… and reading-related lists such as cool libraries, notable independent bookstores, literary pets…and more. It is interesting, charming, and fun to tick off the books you've read. If you come across this one in your library or local bookstore, find a chair and plan to spend some time with it.
That's all for now scramblers. I'll try not let it be too long before I check in again. Until then, Happy Reading.
---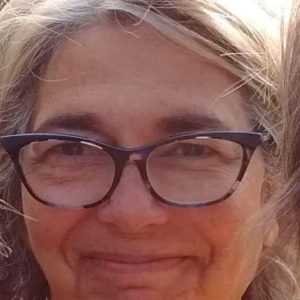 C declares:
The Best Book of Summer 2019
In the midst of summer and summer chores, I read and listened to Braiding Sweetgrass by Robin Wall Kimmerer and then I listened to it again. I listened primarily when I worked in the garden, which fit well with the spirit of the book. And when I read the book at night, I underlined passages like an over-eager student, because the book meant that much to me. I wanted to be able to conjure up lines like an incantation and do so at will. Instead I ended up boring Andy by dully summarizing chapters. (My lesson: one person's revelation can be another person's long drab documentary).
Robin Kimmerer is a botanist and professor of plant ecology; she is proficient in and respects the ways of scientific analysis and research. Kimmerer is also a member of the Potawatomi nation and as a young girl she learned from tribal elders and her family about the natural world.
Braiding Sweetgrass is part memoir, part modern ecology discourse, and an anthropology lesson on Potawatomi culture.  Wrap it all together and the material becomes a well-structured argument that asserts the best way to restore the natural world is to adopt indigenous perspectives and practices. The book opens by sharing the Potawatomi creation story and Kimmerer finishes it on a point she references throughout: the Potawatomi, as well as most cultures indigenous to this land, consider plants and animals be our oldest teachers.
Kimmerer intertwines her scientific and indigenous knowledge to make the book's central argument which asserts that to improve our ecological consciousness, humans must first understand and then honor our reciprocal relationship with the world. Kimmerer wants us to understand that when we frame natural resources as 'gifts' from the earth, as native cultures do, then the way we interact with the earth fundamentally changes.
This is a big book, dense with life stories, science, native cultures, and plant ecology. It's hard for me not to go on and on, so I'll reign it in and cover just a couple of my very favorite parts.
In her role as professor Kimmerer sets the tone of her class by starting with this question, "Many of us love the natural world. What would it mean if you knew the world loved you back?"
Students often push back on the question and argue that it veers into anthropomorphism and away from scientific objectivity. Kimmerer gently rephrases, "Okay, then hypothetically speaking, what would change if you knew the world loved you back?" The answer is this: "Everything would change!" And then chapter after chapter Kimmerer shares stories that reveal the manner in which the world does love us back.
Kimmerer describes her effort to learn the Potawatomi language in the book. Potawatomi is difficult to learn, and at the time Kimmerer took the language class there were only nine living speakers, and the youngest was 75. Kimmerer knew the language would be very difficult to learn when she found 70% of Potawatomi words are verbs and must be conjugated – in English that percentage is just 30%.
In Potawatomi nouns and verbs are either animate or inanimate. The animate world in Potawatomi includes almost everything in nature and generally only things made by humans are given an inanimate status. This means that most of the world is given a "to-be" status, example: to be a bay, to be a long sandy beach, to be a tree. In Potawatomi and most other indigenous languages, the same words to address the living world are the same used to address family, because the natural world is family.
Kimmerer recounts times when she heard elders give advice like, "You should go be among the Standing people" or "Go spend some time with those Beaver people". She writes that traditional knowledge provides guidance on accepting the capacity of others to be teachers and guides ("others" being plants, animals, rivers).  And she imagines if we spoke her native language how our perspectives and interaction with the world would change.
You can read this gobsmacking wonderful book in chunks; it does not need to be read from front to back. And if you take time with it, I will assure you, you will think differently of the world around you.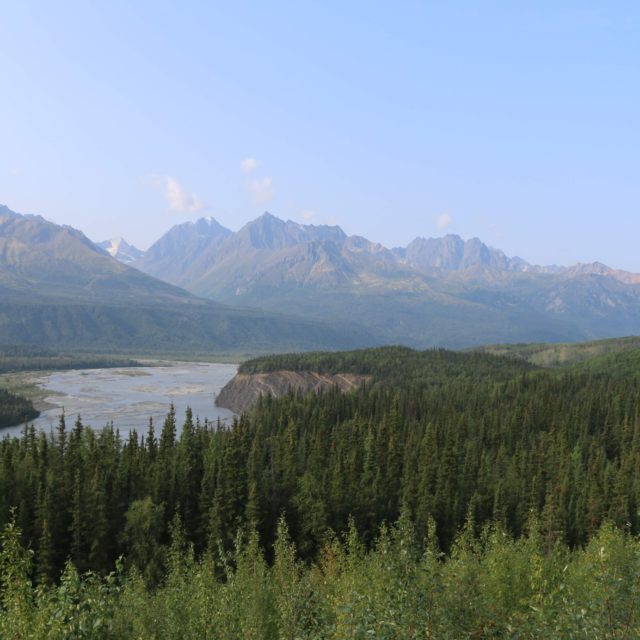 ---
Bright Young Things
Nancy Mitford was born in 1904 into an eccentric aristocratic English family and was the oldest child of six fabulous sisters. It is pure pleasure to read about their rambunctious lives and there are plenty of books from which to choose, like: The Six: The Lives of the Mitford Sisters by Laura Thompson and The Sisters: The Saga of the Mitford Family by Mary Lovell. There are more.
In 1920's London the press tagged a group of notable young bohemian aristocrats as Bright Young Things. It is not a surprise, given her background, that Nancy Mitford became a part of that crowd after her public debut. As a part of that crowd she got to pal around with the likes of Evelyn Waugh –who became her lifelong friend and supporter.
Nancy Mitford's claim to fame was her writing (a couple of her sisters were famous for more notorious reasons) and this summer I picked up her first novel, Highland Fling, which was published in 1931. Nancy's novels are what many of us look for in a summer read, witty fun. The world Nancy shares in Highland Fling is long gone, but her set-ups and send-ups are ageless, and her wit is still fresh and snappy.
Here's my armchair psychologist hypothesis, a person who longs for romance and never finds it is able to write the most charming love stories. In order to appreciate Mitford's novels fully, readers should know a little something about Nancy's love life.
Nancy's first disappointment in love was a long-time infatuation was with a Scotsman who had no interest in being the object of any woman's affection. She ended up marrying her second disappointment in love, Peter Rodd, who was by all accounts a philandering bore. It may have been during her marriage that Nancy quipped: "If one can't be happy, then at least one should be amused." It is likely that Peter failed even to amuse because the couple separated during the Second World War and later divorced. Finally, Nancy moved to France to continue an on again/off again affair with Gaston Palewski, a general and chief of staff for de Gaulle. Wikipedia calls Palewski a "notorious and reckless womanizer".
Nancy got her payback in her novels by poking sly fun at the men who hurt her heart. And Nancy's clever sendups of her failed loves means trickle-down snarky goodness for us.
In Highland Fling a group of incompatible and odd characters are brought together in a Scottish castle for an annual hunt. The Bright Young Things play pranks and mock the old and the gouty (the other half of the party) throughout the story. The snippets and snipes between the characters are delightful. There is a simple love story in there too and this novel is an indication of what Nancy would deliver in The Pursuit of Love and Love in a Cold Climate, two of my all-time favorite books and published about 10 years after Highland Fling.
I would certainly start a Mitford reading spree with The Pursuit of Love and Love in a Cold Climate, they are quick and clever reads that poke fun at dullards, shine a loving light on the screw-balls, pay little heed to the inner lives of the characters, and create some of the best comedy of manner situations put to page. Mitford is on the top of her game in these two books. In Highland Fling she is simply clearing her throat, but it still entertains. Summer could not be cooler with some Mitford on the deck along with a tasty cocktail that had its birth sometime between the two big wars.
21st Century Bright Young Things
Sally Rooney, the author of Conversation with Friends and Normal People, has been dubbed the newest Bright Young Thing (although I think I am the only one who has used that moniker because there is little doubt Rooney would protest mightily at being called a 'thing'). To be precise, Rooney has been called the Voice of Millennial Fiction and The Salinger of the 21st Century by people who count.
As I read Conversations with Friends and it struck me how much Rooney's work was Mitford-like even though there is an eighty-year gap between the two -so the social constructs and commentary are very different. But like Mitford's work, Rooney's book is centered on developing relationships between lovers and the changing power structures inside those relationships. Her plot is not complicated, but her characters are.
Conversations with Friends is set in Dublin and the novel opens at a poetry night where Bobbie and Frances, two of the four main characters in the story, have just finished a joint performance. They are best friends and former lovers still attending university. At the end of the evening they meet Melissa, a famous photographer and Melissa asks the two women to her home for drinks. Almost immediately Melissa and Bobbie are drawn to each other and the story springboards from their first lusty interactions. This of course leaves Frances (the narrator) and handsome Nick (Melissa's famous actor husband) with some time on their hands…
Conversations with Friends is a whip-smart examination of modern relationships in all their machinations. This book is a great summer read –it's an easy page-turner and yet is filled with youthful insights and millennial wit.
---
J sez:
Hiya Scramblers.
It's been a while. I've missed you.
It's that wonderful time of year for a teacher. I'm in between semesters. I have no class… But you already knew that.
I've been a so-so reader since I last caught up with you. I've started a lot of books, but probably put more aside than I have finished.
But I want to tell you about the latest book that I enjoyed. Vox by Christina Dalcher.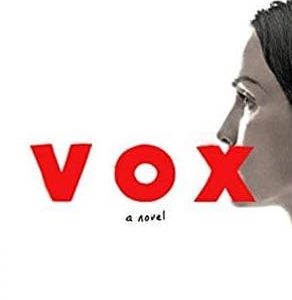 It takes place in the very near future. A Trump-like government is in power. The regime has taken measures to silence women. Females are dismissed of their wage-earning positions. Passports are confiscated, for those that hold them, and not available for those applying. Women are  issued counters to wear on their wrists. The counters count their words: they are allowed 100 per day, unless they curse. A curse word costs them 10 words. They are not allowed to use sign language, read, or write. They can watch the news: a Fox News-like program with a constant feed of pro-government propaganda. Young girls get counters too. Their consolation – they get to pick the color. They can continue to go to school, where they are offered classes in cooking, sewing, and household management.
The rest of the world looks on, heads shaking in disgrace, but no country stepping in for fear of disrupting the already fragile balance of the world economy.
How did this happen? Not to blame the victims, but half of the voters, women, did not see it coming. They underestimated ultra-conservative's fear and contempt for women's reproductive power. They overestimated the morality of the men they thought held them equal.
And they sorely underestimated the power of their own vote. They didn't have time to canvas, to engage people in "women's causes." They didn't see things ever really changing from the status quo, so what good was it to talk and talk and talk about it?
Dr. Jean McClellan is one of the many women silenced. She is a neuro-linguist who, with her federally-funded research team, had discovered an antidote to Wernicke's Aphasia right before being dismissed of her government research position and being issued a counter.
[J's blog note and a speech language pathology primer: Aphasia is a term for the loss of language following a brain injury – most commonly an ischemic stroke occurring in the brain's left hemisphere. Generally, 80-90% of the human population's language centers are in the left hemisphere. Wernicke's aphasia is characterized as poor comprehension and a confused meaningless output of words. Damage specifically in the posterior temporal lobe results in Wernicke's aphasia, named so for the scientist who discovered that particular neural real estate. ]
Jean's husband is a high-end government official with ties to the president. They have four children. Three boys, the oldest of whom has slowly been falling into line under the current doctrine. Jean is beginning to hate him. Twin boys, oblivious now, but probably following their older brother's lead. And a young daughter who, heartbreaking to Jean, is beginning to win awards in her kindergarten class for fewest words used during the day. A prisoner in her own home, subservient to her husband and sons, Jean yearns to take her daughter and run away.
But one day, the president's brother is afflicted with Wernicke's aphasia and Dr. Jean McClellan, the researcher with the solution, is called back to duty with the the promised allowance of all the words she needs while she refines her antidote.
As you can imagine, Jean negotiates for more words, plus her daughter's words, and much more. And the race is on.
This is a good one, Scramblers. A Handmaid's Tale for the Trump era.  A modern-day horror-story.
And with an election here in Lincoln tomorrow, you bet I'll be at the polls using my voice.
---
Hope it's not so long til next time.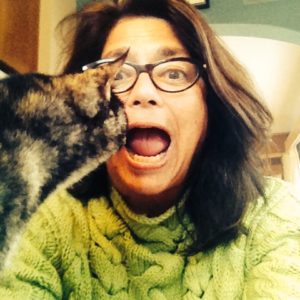 Nature vs Nurture
The nature part…
The Night Swimmers by Peter Rock
Peter Rock is a Portland writer and he teaches at Reed
College. I've read two of Peter Rock's books, My Abandonment and The Night Swimmers. In each novel Peter Rock's protagonists bob and weave and hide from their demons. And they seek sanctuary and balance in nature. In My Abandonment, comfort is taken in the Pacific Northwest woods.  In The Night Swimmers, the characters swim in Lake Michigan for miles under inky black night skies.
The Night Swimmers has been reviewed as an autobiographical novel, but the lines may be blurrier than that. The story starts in the 1990s on Wisconsin's Door Peninsula. The narrator has recently graduated from college and is beginning his life as a writer (all the hows and whys of his future remain undefined and this troubles him). He is living with his parents on the lakeshore when he meets an intriguing widow at a party. And they have this in common, they both enjoy distance night swimming, but the commonality is discovered later and accidently in a near collision in the dark water. As the summer continues, the narrator and the widow begin to swim across miles of open water together in the dark. The narrator is attracted to the widow in an undefined way but nothing comes of it. The widow, Mrs. Abel, remains mysterious, as unobtainable crushes often do. Then one night during an exceptionally long swim, Mrs. Abel disappears at a strange shoal. The narrator swims back to shore without her after searching frantically. When he is at last able to get out of the water, dawn is breaking.
Twenty years later the narrator is a novelist, married, and a father to two daughters. He is able now to reflect on his summer of Mrs. Abel, their night swims and her disappearance. As the narrator considers that time, he gathers artifacts from his past – photographs, letters, art work and his mind wanders to the painter Charles Burchfield and the psychic photographer Ted Serios.  (Serios reportedly had the ability to take a Polaroid shot of his head and produce photographs of places he had never visited.)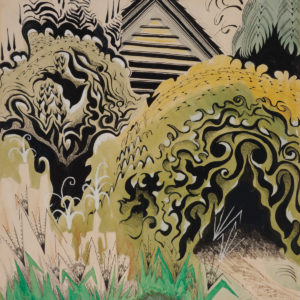 The narrator weaves together all the gathered detail to help him make sense of that summer -it is after all the tangents that flesh out our storyline, that add color.  In further pursuit of understanding, the narrator returns to Wisconsin with his family to wander through empty cabins and share secret summer spots with his delightfully odd daughters.  And of course, he begins to swim again, late at night.
I loved this novel of remembrance and Peter Rock's tribute to the watery depths of memory. It's how I too envision memory, my own secret pool of images and flashes of light.  A body of water both roiling and placid.  When I dream of water, I know I am dreaming my life. And on different nights there can be misshapen grotesque monsters in the water or sunshine on turquoise water.  There are sometimes –often– flotillas of people I love shouting back and forth stories of our shared time and there is outrageous laughter.  Sometimes the water is peopled with those from whom I ran. On a walk today through a reach on Chrystal Springs I looked for spring runs of steelheads and lampreys with an environmental engineer.  I learned about fish and wetlands from him and I also discovered he too envisions his memory like water. And when he dreams of himself, he is water.  I asked if he fished, "no", he shook his head thoughtfully and, "no" again. He said, "it would be like killing a part of myself".
My Abandonment is based on a short newspaper article Peter Rock read in The Oregonian. The article told of an adult male and his daughter found living in Forest Park – Portland's largest wilderness park.  Rock researched the story and then imagined the end. The book was made into a movie in 2018 called, Leave No Trace. Both the book and movie are well worth the time.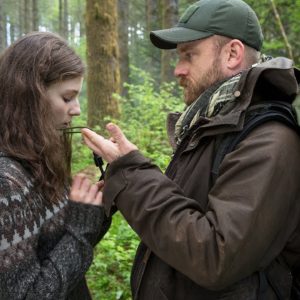 The nurture part…
The Gunners by Rebecca Kauffman.
The Gunners is the name on a mailbox in front of an abandoned house. And it serves as a secret club to six friends growing up in an economically depressed section of Buffalo, New York.
Kauffman has written truth in The Gunners and so like real life, the novel is keen and funny. And sad. It is filled with equal parts of loss and mistakes, grace and love -not unlike most lives. Through all the years the Gunners — Mikey, Lynn, Alice, Sam, and Jimmy hold on to one another. They don't do it seamlessly, because each has their own shortcomings, and there have been gaps and a few mistakes.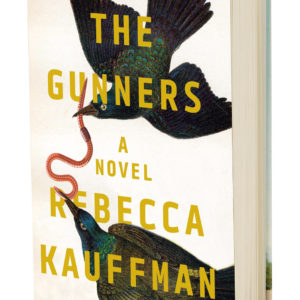 The story starts as the kids randomly find one another and agree to form a club in the abandoned Gunner house. The years pass and their ties loosen. But death brings them together again and they return to Buffalo for a funeral. They reunite at a lake house and discover their feelings for one another haven't changed, that their ties are true and meaningful. And it's time to start filing in the blanks…
Kauffman's writing is clean and it enables her to sidestep gooeyness. She builds individuals with specific vulnerabilities and personalities, you don't feel sorry for anyone, even though there is tragedy. Reading this book is like taking the hand of a dear childhood friend and heading out for a purposeful stroll.
Other books:
The Immortalists by Chole Benjamin.
What if you were told, as a child, the exact date you would die? Would you live your life differently? The Immortalists is about the four Gold children who on one boring summer vacation day meet with a psychic who has a gift to foretell the exact day on which a person will die. The novel follows each Gold as they set out to live their lives, with their death date fueling many of their choices. This one is about family and destiny and illusions. The novel takes place in San Francisco during the early AIDS epidemic, Las Vegas during the Siegfried and Roy years, New York, and primate labs focused on ageing experiments. I think Chole Benjamin is a bit of a smart-y. You'll learn a lot if your read this book and I suspect you will enjoy it mightily.
Eleanor Oliphant is Completely Fine by Gail Honeyman
This book is won.der.ful.  The story centers on quirky Eleanor who is the embodiment of that one person in the office with whom we are all (likely) familiar. Eleanor has only clipped responses for her co-workers, she wears crummy out-of-date clothes, and getting to the point: she is simply an all-around socially clunky oddball. You know workers snigger behind her back and make after-work plans that intentionally leave her out of the fun and bonding (and Eleanor knows it too).
Eleanor's profound loneliness is carefully revealed to the reader and its shattering. But wait, get this, despite her loneliness the story is also funny because Eleanor is funny. Eleanor's humor is shared in her internal monologues because Eleanor doesn't think much of people and talks almost exclusively to herself. Even so, you know something has to change.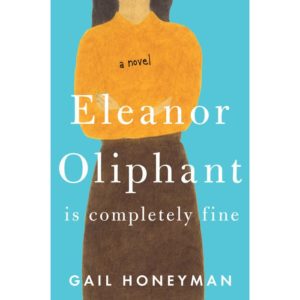 And here is how it happens -she of all people falls in love with a local jackass pop singer. Her crush brings Eleanor out of her shell a little but her fantasies are upended when she is persuaded (by a co-worker) to help an old man who has fallen in a crosswalk.  Read it before Reese Witherspoon turns it into another HBO mini-series (not necessarily a bad thing).
Birds, the Bees, and some Mysteries
I am nestled in at our house on the coast for the next 10 days. It's a good place to write. I don't feel as obligated to busy myself in the house or yard here because there is not much of either that beg my time or attention. At the coast it is easier to slip into a guilt-free sit-down and mindlessly stare at ocean waves and watch the seabirds fly. All of this helps me to recall books that guided me through winter. But I can only get there through the following segue; hang with me…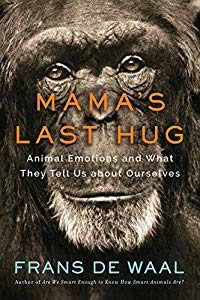 Last night Andy and I went to a speaker series called Science on Tap, which is produced by our local science community. Science on Tap is held in various locations throughout the city where liquor is served –that is a constant– it is the format, topics, and speakers that are variable. Last night we ventured out to see Frans de Waal, a scientist and academician who has built a career studying the lives of animals, especially chimpanzees. In his presentation de Waal captivated several hundred of us as he spoke easily and with well-timed humor about what he has learned regarding animal social structures, politics, conflict, and conflict resolution. He spoke in a soft voice about the grieving rituals of chimpanzees and their ways of comforting the dying (check out his latest book: Mama's Last Hug). All of these details were color commentary in service to the main subject of de Waal's presentation, animal emotions.
De Waal reviewed experiments and data gathered over the years that support his thesis, which is this: there isn't much difference between the human and animal emotional spectrum. His softer point: the knowledge we have gained regarding animals' rich emotional lives should be additional impetus to treat the earth with more respect, to say nothing of the wild and domesticated animals that inhabit our planet. He admitted it was unlikely that we would ever get to a point where humans quit eating meat all together but he pushed for continued investigation of growing meat in laboratories, cutting meat consumption in half, and advocated efforts that work to end the mistreatment of animals everywhere, including farm animals.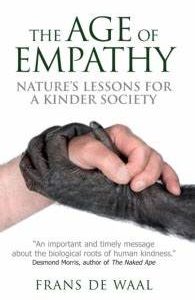 For those who love and live with animals, we already knew about their emotional range without needing to be told by de Waal. But it still feels good to be validated by science.
If there is an opportunity for you to see de Waal speak, take the time. Or consider reading one of his books.
I read some wonderful animal books this winter. Here are a couple you might consider adding to your pile:
The Ravenmaster – My life with the Ravens at the Tower of London by Christopher Skaife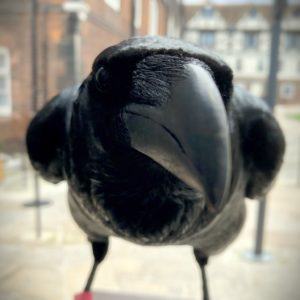 There is a legend about the ravens who live at the Tower of London that asserts if the ravens should ever leave, the Tower will crumble and great harm will come to the mighty British kingdom. So those adorable and eccentric English folks have a Royal Ravenmaster to care for their corvid protectors and the Ravenmaster in turn has a support team that assists him in tending the ravens around the clock, every day of the year.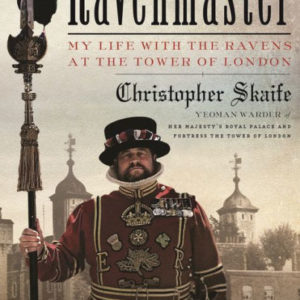 Shaife describes his unique daily routines, the precise feather trimming tasks, the daily prepping of dog biscuits soaked in blood (a favorite treat of the ravens), maintaining the individual sleeping spaces of each, and the standard release of the ravens every morning (there is a strict raven protocol for this, and if not followed exactly every day – mayhem ensures. Raven mayhem. And that can get plenty ugly.)
The broader story here is familiar, when human lives intersect with animal lives, we learn deeper truths about animals and ourselves as well.  Shaife also shares specific detail of his pre-raven life.  Reading these sections I found myself thinking that it was inevitable even back then that this guy was likely to find one of the most unique and intriguing jobs around.
In Shaife's own words, by the time he was 15, he was 'bunking' off school regularly and kept himself busy by "lighting fires, drinking cider, stealing stuff, and generally mucking around".  He wasn't a real bad kid, he admits, he just wasn't the best.  So, he joined the army because he figured he could continue to raise hell in a more structured environment.  Shaife took advantage of army opportunities, funneled his energy and became a leader of the drum corps, a member of an exclusive machine gun platoon, and paratrooper. After his rocky start in childhood, he came through the service with a pristine 20 year career.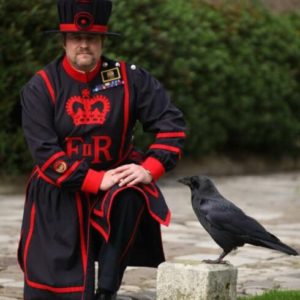 The Ravenmaster covers all manner of information about ravens in general and particulars about the magnificent seven who currently rule the Tower and protect all Britain. If you have the time, you'll finish the book in a day. Count on being pleased by what you learn, consumed with plans on how quickly you can travel to see the ravens, and feeling lucky to have met the Ravenmaster through his book.  They play into one another's strengths, the Ravenmaster and his corvids. The book is never twee nor does it travel into the mystic with overly-wrought revelations. The day-to-day truth told by this bright working-class lad who did well for himself and now for his family and the kingdom's ravens is more than enough.
Towards the end of the book Shaife begins his wrap-up with this, "Years from now, long after our current ravens have gone, and I too have passed…you may be visiting the Tower.  Perhaps there's a raven called Skaife and he is looking at you in that way that only ravens can…perhaps you might say hello to him from me. Kn-ck, kn-ck, kn-ck. "
A Honeybee Heart has Five Openings by Helen Jukes
This book is personal memoir and animal story told in a quiet and  unassuming voice.  At the beginning of the story Jukes is young woman caught up in a boring job in Oxford. The work zaps her energy and is generally unfulfilling. During her working hours she daydreams about a past period of time in London which she spent with a beekeeper friend. He brought Jukes along on the back of his motorcycle as he tended hives throughout the city. Jukes learned just enough about bees to keep her hooked and wanting more.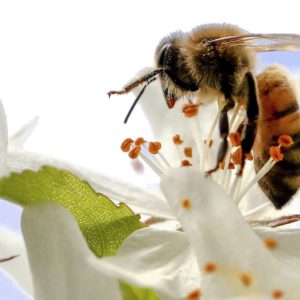 Jukes frequently discussed her growing bee interest with friends and one Christmas the gang chipped in to buy her a colony of honeybees. It's a bit of shock for Jukes, whose daydreams were made too real too fast.
In order to step-up her preparation, Jukes begins an intense research period. From the library Jukes borrows stacks of books on the ancient history of beekeeping, current hive design, bee lifecycles, and bee ecology. Classic avoidance behavior. This is not lost on her.  But lucky us, she distills the information succinctly. Rather than read 50 books about bee and bee life, read this book.
All the bee research builds anticipation for the readers and in Jukes.  "Get the hive ready already," I silently urged her about half-way through the book. But Jukes is careful, which is likely a good trait for a beekeeper.
Finally, the hive and the colony come together and Jukes begins to tend her bees. They ground her. And as Jukes uses various methods to shape bee behavior in her hive in order to improve their viability and likelihood of hive success, the bees change Jukes.  The author flap on the book reveals that Jukes no longer works her corporate job but is currently teaching writing at Oxford and supporting honeybees through the Bee Friendly Trust.  Hooray for her and the bees.
Mysteries
I filled the long dark days of winter this past season with mystery stories.  It was a blast. Below are my favorites.
The Woman in the Window by A.J. Finn.
We all now know that A.J. Finn was a pseudonym for:  Mr. Plagiarism. If you missed the literary hubbub around this one, I'll leave it to you to find the juicy story behind the story. The Woman in the Window was one of the biggest selling books last year and as I listened to it on Audible not only was I caught up in the plot, it also got me thinking: this feels familiar, am I getting so old that mystery plots have come back around again?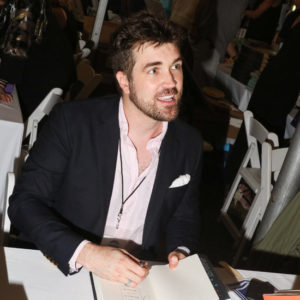 Turns out that I was right. The plot, which is structured around an inebriated and pill-popping woman, is about the protagonist witnessing another woman's murder through her back window. The drunk narrator is (not surprisingly) not believed by the local cops and even she occasionally doesn't believe what she saw when she falls into one of  her frequent bouts of self-loathing.
The ending is a bit contrived, but I liked the book well enough that it didn't leave a bad taste. You can also read, Saving April by Sarah A Denzil. I hear it's the same story.  Denzil just didn't have the support of the publishing world, so her book didn't get the same advance press and support of The Woman in the Window.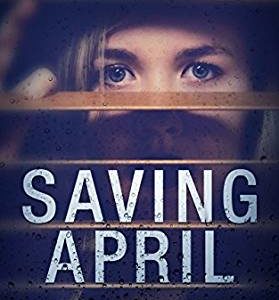 Her One Mistake by Heidi Perks
Harriet and Charlotte are best mom friends.  On the day of the school fair Harriet asks Charlotte to take her daughter, Alice, along to the fair with Charlotte's children.  Seems Harriet has an appointment she can't miss.  And Charlotte, well she is a good mother, besides being a good friend, and so she agrees — even though she has her own passel to watch over.
And within 20 minutes after arriving at the school fair, Alice goes missing.
This mystery story does a great job incorporating the role social media play in building public opinion and its propensity to share information too early and too often. And as Charlotte's friends and family turn against her, Alice remains missing.
There are some sweet twists in this one with a dramatic ending on a blustery shoreline.
As Long as we Both Shall Live by JoAnn Chaney
Marriage can be tough for some folks. My advice, if you are in a creepy, restless marriage – don't hike a high remote mountain trail in Colorado with your spouse, all alone.  Things can go terribly awry up there.
This book is a good procedural mystery about two people who are not whom they seem to be.  It also involves a couple of perhaps murders, and a few crafty cops.
I listened to this one in Audible and I didn't like the narrator. Her voice was tinged with disgust and anger throughout the story (since disgust and anger are the two key emotions in the book).  But even though the voice was grating, the story line was intriguing enough to carry me though.
Sunburn by Laura Lippman
Laura Lippman writes one good mystery book after another. This book, Sunburn, has a strong noir vibe.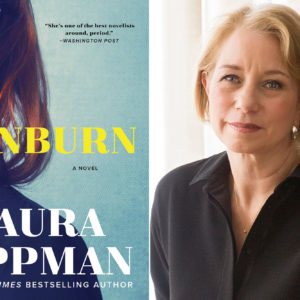 Sunburn takes place in a small east coast town mostly in a diner that reeks of mediocre fried food. The central character is a woman named Polly who recently abandoned her daughter and husband while they played on the shore during a family weekend get-away.  After running away, Polly decided to settle in the town and wait tables while obviously planning for something else… And then another stranger shows up in the dumpy town.  He's a  handsome man who caught sight of Polly, first by noticing the sunburn on her shoulders, and is immediately smitten with her. He hangs around at the diner day after day until the owner offers him the cook job. Of course no one in this book is who they claim to be and early on we are led to suspect Polly is likely more dangerous than mysterious.
Laura Lippman is a super nova in this genre and you cannot go wrong with this book if you are looking for a moody, twisty mystery story. Sunburn had the best ending of all my winter mysteries and praise the writing gods, no unreliable narrator.
Broken Ground by Val McDermid
This was my first Detective Inspector Karen Pirie mystery even though it is fifth one in her series.  I listened to this book on Audible.  It was read by a Scottish woman and that alone is worth the price of an Audible book. Dear Jesus, what a sweet accent.  I think everything is going to be okay from now until the end of my life as long as I can go back and hear that voice purr lines like, "Right now, your coat is on a very shoogly peg".
I like Karen Pirie.  She is the head of a historical crime unit and runs it well, suffering few fools along the way.  This particular story deals with a crime committed in the Second World War and another that intersects with it fifty years later. There is a glorious number of references to peaty bogs and Scottish strongmen with names like Hamish MacKenzie who wear kilts easily and sport curly long locks blowing in the crisp Scottish wind.
McDermid refers to her mysteries as tartan noir. I  look forward to reading more of it and Karen Pirie mysteries.
And let me end with this non-sequitur: Haud yer wheesht.
And with that dear Scramblers, bee happy.
---
---
---
J sez – keep reading, there' a book report at the end…
Matt and I have had the opportunity to visit some artists' studios lately.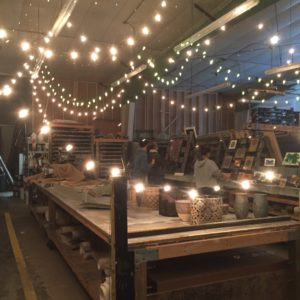 Matt works in an art studio basically, where custom wallpaper is dreamt up, painted, cut to order, and shipped all over the world. In November, Vahallan papers held a benefit for Voices of Hope. So in this industrial, yet artistic, space, guests walked around to view and shop paintings, prints, jewelry, photos, baskets, and other goods under festive lights and live music. It's a unique experience when Vahallan has a show like this. It's in no way knick-knacky, but it's not buttoned-up gallery either. It's a hip event.
I bought a variety of things at the benefit. One item was a fantastic cow painting by Margaret Berry (I never took a picture, but it may be available for private viewing in Oregon. You'll have to ask Cathy nicely if you can have a look). I love Margaret's encaustic (wax technique) paintings. A few weeks after the benefit, she agreed to have Matt and me to her studio to look at more of her work.  Her home is inviting and filled with art – a lot of hers, and a lot of others' original work. She's friendly and has many stories, one leading to another and circling back again. She confessed a long-time obsession with corn and showed us her corn-corner which is filled with corn tchotchkes and spills into other collections (Jesuses, Buddhas, dolls, and family photos among them).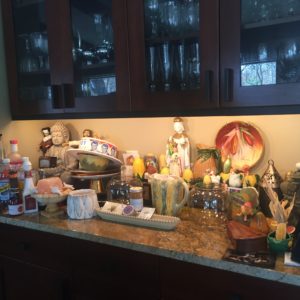 Margaret's paintings are varied – both representative, and abstract. I bought three corn paintings, all recognizable as corn, but in varying degrees of corn-like-ness. I bought a piece in series called Embers that is based on fire but doesn't have to be fire if you see something else in it. And I bought a prairie scene painted for a show that benefitted the Willa Cather Foundation.
In the winter, Margaret says her wax doesn't perform well in her unheated studio, which is a tiny out building next to her house. Though she wasn't using the studio this cold November, we did take a look around.  It is a right-brained storm of paintings from different shows and swatches of examples of varying encaustic techniques. Like Margaret's engaging personality and conversation, the room flows from one topic to another in a splash of rich colors and texture. But her work space is fluid, and because of the season she had been working at her kitchen island. The cool dried waxy paint was sitting in an unlit burner, looking vibrant and arty, yet orderly, (though Margaret apologized for the mess). The tour was really a nice experience. We left with art, plus that nice feeling you have when you've enjoyed a friend's company, and also some tiny cakes Margaret had been baking.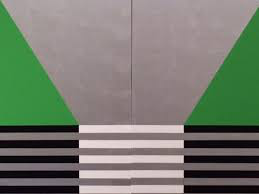 A couple weeks later I got an invite to another art studio – that of Deon Bahr. When I met Deon last fall (in a class we were involved in at the University), he introduced himself as an architect with a second career as an artist. I asked him more about his work and he was game to talk about it and even humored me with pictures when I requested some. Lucky me! I took Deon up on an invitation to come and see his studio. His work is a perfect combination of precision and math required of an architect plus design and arrangement of shapes and color an artist brings. He makes wonderful, beautiful, orderly paintings and sculptures. I wanted every piece I saw.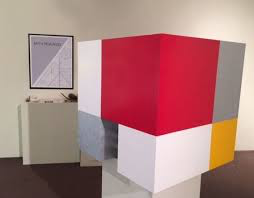 Deon is obsessed with the Golden Mean.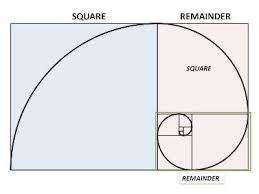 This is the average that occurs when the ratio of two quantities is the same as the ratio of their sum. It is a phenomenon that occurs naturally throughout the universe;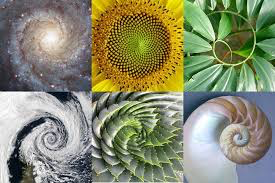 and in the history of art and architecture…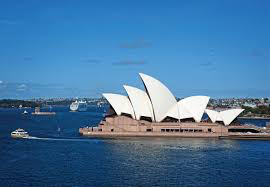 Deon's home and studio, both designed and built by him, are expressions of the Golden Mean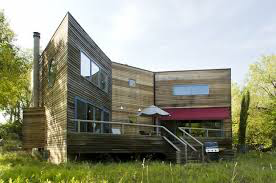 at every line and angle. Like Margaret's home, the interior of Deon's is filled with art of his own and others', mostly known Nebraska artists. His studio is the upper level of his garage and has several projects going all at once: miniatures of future huge-scale sculptures, paintings, figures and cubes that are interchangeable to create multiple views to suit the observer's mood. As you would expect of an architect, each space is functional. The graded sky light, designed on the principles the Golden Ratio provides natural light; a huge bay window is big enough to allow a front loader to deposit or unload large sculptures; and an almost secret board with a hook flush to the floor is actually a type of dumbwaiter large enough for big paintings to move up to the studio, or down to the garage below.
My descriptions don't do the work or the workspace justice. It was fascinating and a really incredible afternoon of art in every sense.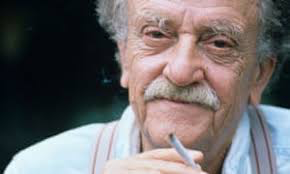 And now for my book report with an advanced notice: I love and revere Kurt Vonnegut's work so much I don't think I can really write about it with the distinction it deserves, but anyway…
My recent art excursions prompted me to re-read one of my all-time favorites, Bluebeard, by Kurt Vonnegut. Matt said about the band Yo La Tengo, "What did we do to deserve them?"  I have the same sentiment about KV. Nobody wrote about the human condition like Kurt Vonnegut, (that line is an inside joke for those of you who have already read Bluebeard, and for those of you who are soon to discover it).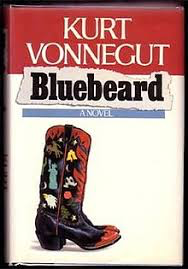 In short, Bluebeard is the memoir of Rabo Karabekian, a WWII veteran, and an abstract artist active in the mid-century. The fictional Karabekian was contemporary with the real-life Willem de Kooning, Arshile Gorky, Jackson Pollock, and Mark Rothko, among others. In the story, Rabo's works were enormous paintings of solid color with overlaying bands of contrasting colors. Twenty years after he painted them, after expressionism had been accepted as "real art," the paint he used, Sateen Duralux, disintegrated, resulting in blank canvases with piles of dried dusty paint on the floors of museums and prestigious office lobbies where they hung. In Rabo's mind, he became the colossal joke of abstract art history. True to Kurt Vonnegut's treatment of his characters, this is just one of many indignities life hands Rabo Karabekian.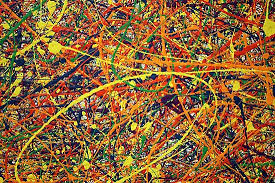 This book is about a lot of things: Abstract art, for one – and the spiritual forces at work that propel artists to create interest, sometimes without conventional figures. This book is an answer to everyone who has ever looked at a Jackson Pollock painting and thought, "anyone could splatter a bunch of paint on a canvas." Vonnegut, as Karabekian, puts the transcendent significance of abstract images into readable words as easily as and as simple as it is to read Dick and Jane. Nobody boils down complicated issues into just a few pure words like Kurt Vonnegut. In the story, Rabo Karabekian's paintings – his strips of color, before they fell off the canvas –represented souls free of their bodies, or their "meat" as he described it. Zen-like, his paintings represented the good, inner-part of humans before their physical selves created a violent distressful world.
Bluebeard is also about a lot of other things too: Belonging and Forgiveness. Creation and Destruction. It's about where we live and where we create. In Rabo's case, this is in a huge mansion on the Long Island Coast with a potato barn as a studio. What's in the potato barn is a secret, and I encourage you to read to the end to find out what is there. The story is rich. Pure Vonnegut, this book is so packed with insights and humor, it made me stop reading every once in a while, to shake my head in appreciation of his writing.
It was a perfect complement to my recent run-ins with artists in their spaces.
Happy New Year Scramblers. And Happy Reading.
                                                                                                                                                                                                                                                                                                                                                                                                                                                                                                                                                                                                                   ——————————————————————————————————————–                                                                       My Favorite Book  
My favorite book this year brought goodness and light to 2018 and continues to make me happy as I pick it up and randomly reread a few pages at a time. The book was written as a children's book, but it is much more than that. Robert MacFarlane is the author of The Lost Words and it was illustrated by Jackie Morris. The Lost Words is an oversized book, and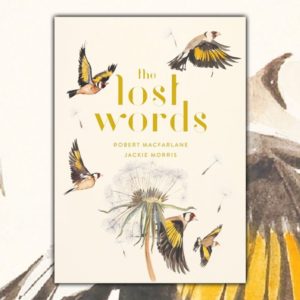 within its covers are pages of "spells" that honor nature with the intent to introduce words to children, words that are disappearing from our language. Each "spell" is enhanced by Morris' stunning illustrations. The price of the book is worth it, if just to gaze at her art work.
Here's the backstory to The Lost Words, in 2007 the Oxford Junior Dictionary dropped multiple words that described the natural world. The omissions did not go unnoticed and a feisty public debate over the eliminated words ignited. At one point a group of artists and scientists sent a publicly shared letter to the Oxford Junior Dictionary requesting the deleted words be added back into the next edition. The words, they argued, included many British plants and animals that were symbolic of the nation's cultural ties with the land and wildlife.
The public letter also referenced research that drew correlations between natural play and wellbeing for children. My only contention with that argument is adults should have been included. There is a correlation between natural play and wellbeing for adults too. Adults should not be overlooked simply because we are not as rosy-cheeked and adorable as a 10-year old when we wander (hobble/limp/stumble) through open meadows and dense forests.
The Lost Words is a response to the Oxford Junior Dictionary omissions and reintroduces the words to young readers. There is an ongoing effort to get this book into all primary schools throughout Great Britain. And you dear readers should make an effort to get the book into your living room. If anything, the book is a gentle reminder that if we lose words for something or lose words that describes the thing, then it is more difficult to understand the essence of it. For me the book is a light tap on the shoulder that signals I have a lot more to learn about the outdoors and the words that are used to name and describe all the bits and glorious pieces out there.
Here is a sample of a "spell" included in the book.
NEWT
'Newt, oh newt, you are too cute!'
 Emoted the coot to the too-cute newt,
'With your frilly back and your shiny suit and your spotted skin so unhirsute!'
'Too cute?!' roared the newt to the unastute coot. 'With all this careless talk of cute you bring me into disrepute, for newts aren't cute: we're kings of the pond, lions of the duckweek, dragons of the water; albeit, it's true,' -he paused- 'minute.'
By the by, McFarlane is one of my favorite follows on Twitter. He shares lost words there too.  Here are a few which I have copied directly from his Twitter feed.
Williwaw – a violent squall that blows offshore from a mountainous coast, as cold air descends fast from high ground, accelerated by gravity (etymology unknown).
Rain-bird – common name for the green woodpecker because it was thought to herald bad weather.
Eichhörnchen – literally, "little horned one of the oak tree"; squirrel (German). In Mandarin Chinese, the characters for squirrel mean, somewhat less poetically, "pine-tree rat".
Coorie – to hunker down, crouch, nestle, snuggle in, especially when it's cold, dark & hostile outside (Scots). A winter activity, then, chiefly — though one might "coorie down" to weather of other kinds of adversity.
Willawel – the murmur of wind in the branches of trees, esp. at dusk (Welsh).
Marcescence – in trees & plants, the 'holding-on' of dead leaves through the winter months (noticeable especially in beech & oak). A "marcescent" leaf – or, figuratively, person – is one that has withered but not fallen.
Eyot – a small island in a river, also known as an "ayot" or "ait" (all three words are pronounced "ate").
Brumation – the condition of torpor & sluggishness brought on by winter. Coined in 1965 by the American zoologist Wilbur W. Mayhew to refer to the cold-weather dormancy of reptiles. (By extension, therefore, the indolence induced by Christmas).
Happy Holidays Scramblers.  Here's to a hale and hearty 2019 for each and every one of us.
---
Sad Ones
David Patrick Moynihan said, "To be Irish is to know that in the end, the world will break your heart".  I suggest that for a man of Irish roots, Moynihan is a bit of an optimist. Seems the world begins vigorously passing around its buckets of sorrow a little earlier than "the end".
I don't know if our karass (see Vonnegut for karass detail) needs any more sad stories, but I am confident a wise person would murmur something about how sorrow and sadness is essential for a life's journey. I'll reluctantly agree with this notion today, but no guarantees on how I'll feel about it tomorrow.
Here are two well-crafted and sad books I recently read. Both deal in the random visitations of sorrow and loss, brutalizing characters with tender hearts and precious few resources.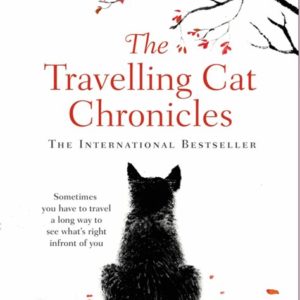 The Travelling Cat Chronicles by Hiro Arikawa is a tale told by a cat. Okay, so animal narrative voices are often cheesy and gimmicky. But this one works. Maybe because this story is told simply and with a hint of cat crankiness in a voice so true it's as if Arikawa has a second skill, cat channeling.
The heart of the story is this, Nana, a homeless tomcat, is rescued by a sweet soul named Satoru, who lives in Tokyo on his own. Once Nana and Satoru come to terms that they need one another (Nana is injured when the two first meet), the young man and cat live together for many years in contented domesticity. Then abruptly one day Satoru tells Nana they will be taking a journey together because as Satoru informs, "we can't live together any more".
Nana is dismayed he is not given a reason why but settles in to the road trip with his resilient cat heart.
The story progresses with visits to three friends of Satoru's who offer potential future homes for Nana. The pair discuss the options together when they are off alone, but of course not one meets the standard of Nana's current home with a precious shared history and mutual devotion. Their road trip crisscrosses Japan in autumn. Nana takes detailed note of the light and colors and finds joy in the adventure as he develops a deeper understanding of Satoru's past and his gentle ways.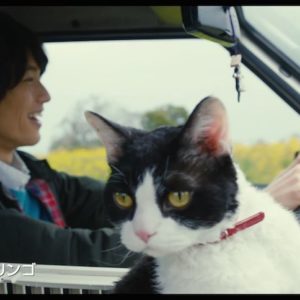 "How could I ever leave him?" wonders Nana as his inherent cat stoicism begins to fail.
There are insights into Japanese culture and traditions throughout the story and little else has fed my desire to visit Japan than this book. But more importantly, I was amazed at how this simple tale was able to convey the universal experience of true friendship and what we will do for those we come to love –cats and humans alike.
Read this book and be prepared to call for Kleenex but don't forget to count your lucky stars if you have had a similar life connection. This book was recently made into a movie, but I am not sure if we will see it in the US. Clips are on-line.
The title of the memoir Heartberries by Terese Marie Mailhot gave me the visual creeps but after hearing the author interviewed on radio, I knew I had to read it. But before we get there I want to talk about the movie, Wind River.
Wind River was released in 2017. It's a modern western procedural set in cold cold Wyoming. Briefly the story is about a federal wildlife officer, a tracker, who works on the Wind River Indian Reservation. On a winter's day the tracker finds a body of a young native women in the mountain snow. She is dead of course in the awful cold and her skull is beat in and she has been raped. She is found barefoot and the tracker sees her footprints and blood for miles. He takes time to acknowledge her warrior spirit before acting by bringing in additional help. It's a good movie, violent certainly, but does a fine job telling a story about people we don't hear much about in present time. I also learned something when the makers ran a note at the end of the movie. For Native American woman, the note informed, there are no statistics kept on the missing even though for every other demographic group this is standard. Consider that and the message it conveys to Native woman.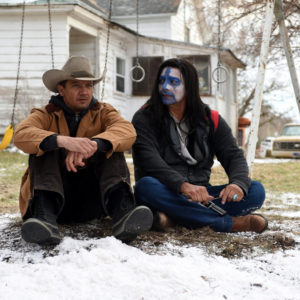 Heartberries is a young Native woman's story of her past which was replete with trauma and abuse. I bought this book because when I heard Mailhot interviewed on public radio her words stuck with me. She said this about forgiveness in that interview, "in white culture, forgiveness is synonymous with letting go." But, Mailhot went on to explain, in her culture people carry pain and reconcile with it through ceremony which means, "pain is never framed like a problem with a solution."  This book is Mailhot's ceremonial reconciliation of her life's journey.
Mailhot's life was horrible, she was neglected, sexually abused, and married young only to escape into another awful family situation. She herself was horrible, she admits that in this book, sparing no kind words for herself.
Part of Heartberries was written in a mental hospital where Mailhot was recovering from a breakdown. Her writing is lyrical throughout this slim book, maybe too much so, but it may have been the only way to dull the retelling of her vicious life. Even with her lyrical writing, this book was hard for me to face each night. But her story deserves to be heard.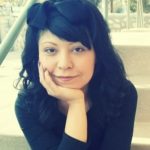 Mailhot's book does not look for solutions to changing the long arc of abuse and neglect of Native American women but it does move the discussion further into the light. I hope we hear more from her.
---
When I read a cracking good Western novel I think of my friend Judy, a long-time advocate of these types of stories. A few years ago, Judy sent me a terrific edition of Miss Morissa by Mari Sandoz. Miss Morissa has a female doctor as the central character and in addition to that unique element it also delivers on all other Western essentials – cattle rustlers, cranky homesteaders, lovelorn cowboys, orphans, and very bad weather. Mix those things together and you have a plot that runs and snaps like a prairie wildfire.  Miss Morissa was my first real Western and I was hooked.
I just recently finished two Westerns by Oregon authors that are outstanding.
Preamble: On the north and central Oregon coast many geographical names have native origins and there is a similar sound to them, Nehalem, Neahkahnie, Nestucca. Then oddly around the town of Tillamook there is a river named Trask, which doesn't roll off the tongue like any other place name in that region. A couple summers ago I called out the clunky name to Andy as we drove over the Trask to get to Bayocean spit. But I didn't think of it again until I saw the book Trask sitting on a shelf at Powells this summer.
Trask was written by Don Berry, a graduate of Reed College and whose cohort included beat poets and a beloved professor, Lloyd Reynolds*** (see below).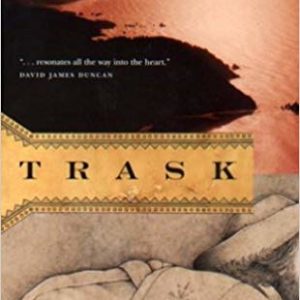 Trask was Berry's first novel and it was published in 1960 when he was just 28. It is a historical story of real-life trapper/explorer/homesteader Elbridge Trask. And Trask, I discovered, was one of the first white homesteaders on Tillamook Bay.
This book is an action-filled story that was meticulously researched by Berry. And Berry's detailed work combined with his mad talent and love of Oregon resulted in a book that is considered by critics to be one of the best novels set in Oregon. The other novel cited in the same breath as Trask is Sometimes a Great Notion by Ken Kesey.
The story centers on Trask's on-foot journey from Fort Clatsop in the early 1840s, near present day Seaside, Oregon, to meet with the Killamook natives. We learn in the first chapters that Trask has grown restless on the settled north coast and wants to see Murderer's Harbor for himself. (Nowadays Murderer's Harbor is less threateningly called, Tillamook Bay). And if Trask is lucky and happens to survive the overland journey, he plans to ask the Killamooks for permission to settle there. Trask sets out on this folly with two friendly Clatsop natives as his guides. And not unexpectedly the group endures bad weather, battles rugged landscapes, and gets spooked by occasional sightings of the unknown Killamooks, who are likely tracking their progress through the shadow-laden forest floor.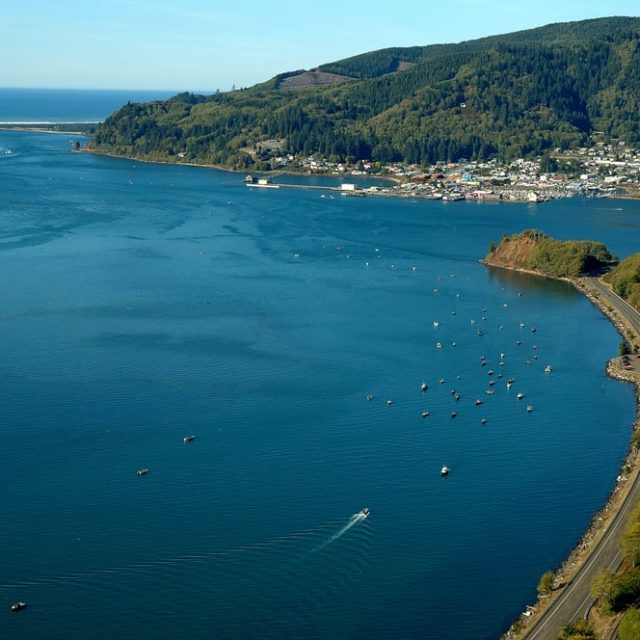 Originally Lewis and Clark spelled the tribe's name as Killamuck, but throughout the book Berry writes the name as Killamook, as it was sometimes used in the 19th century. In present time the name of the tribe has been altered to Tillamook.
I was bewitched by this novel and got caught up in the trek to Murderer's Harbor with Berry's spot-on descriptions of rain, forests, and the exhausting effort needed to climb wind-whipped headlands.
Read this book when you want an adrenaline charge and your mind's eye to fill with a dark forested place steeped in spooked-out grey mist. Trask is an honored novel with a well-deserved reputation.
The second Western I read is The Half Life by Jonathan Raymond. It is Raymond's first novel and was published in 2004. The book is only half of a Western because it is built around two separate narratives set 160 years apart –on the same ground.
The first story line takes place in 1820s Oregon Territory and begins by introducing Cookie Figowitz, a hapless cook working for a trapping party, who finds a naked stranger in the woods. Cookie immediately hides naked man away from the rest of the trappers. It seems the trappers are lost, and they are growing restless and angry over the dwindling food supplies as they wander day after day looking for the trading post. Cookie rightly fears for his and the stranger's safety.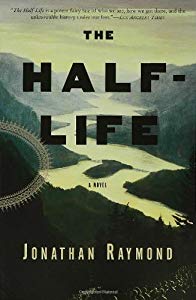 Over time the two men become fast friends. Henry, the naked man, complements Cookie's personality. Where Cookie is shy, soft-spoken, and fearful, Henry is bold and has traveled the world, tussled with it, and is -when we first meet him in all his naked glory—hiding from Russian trappers who want to kill him.
Cookie and Henry concoct a plan to set off on a risky venture to China. There Cookie and Henry hope to sell castoreum, a beaver musk the two believe the Chinese marketplace will consume. Cookie and Henry move forward with the plan despite knowing strict Chinese law forbids common sailors from engaging in any type of trade with their citizens. High adventure ensues.
The second narrative begins 160 years later. Teenagers Tina and Trixie wander the same ground in Oregon where Cookie and Henry first met but now that ground is a disorganized tree-hugger commune comprised of cabins in random stages of disrepair and mustiness. Trixie has been banished to the commune after getting in trouble in California and is living with a family friend. Tina's mother is out of work and plans to get it together while staying at the commune before starting  her career again. Tina's more subdued personality and Trixie's flamboyant and creative personality meld well, they complement one another. A friendship is born.
As time passes and their friendship deepens, Tina and Trixie create a detailed plan to make a movie. Then, during the surprisingly successful beginnings of their film project, two skeletons are found on the commune's ground. And once again in this novel, high adventure ensures.
You probably know a little about the author, Jon Raymond. Raymond is one of those guys…he's deeply talented and productive, so his name pops up frequently. He published a short-story collection Livability after The Half Life. And then he co-wrote two films from the collection, Old Joy and Wendy and Lucy. He also wrote the screenplays for Meeks's Cutoff and Night Moves. He wrote the HBO miniseries, Mildred Pierce. He is an editor for Plazm magazine (https://plazm.com/ ). He grew up in Portland and lives here still.
If you have had exposure to any of Raymond's work, you'll know it is neither bright nor gooey. Raymond is at his best when he creates stories that emerge from breakdowns and extreme change. His stories often contain a juncture where we are likely to lose sight of the story's  most vulnerable characters. And when he brings his readers to witness breaking points and loss, he is able to elicit a powerful empathy in us. Read Half-Life.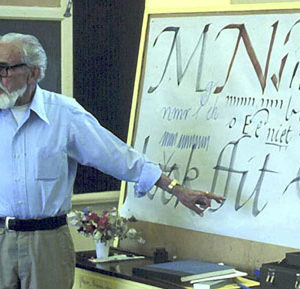 ***FROM ABOVE: Lloyd Reynolds is a storied Portland citizen. I consistently hear/see  his name associated with Portland's literary arts culture. Some of the loveliest words I've ever heard on the radio were Lloyd's.     
Oddly enough and perhaps to be expected Lloyd was a professor of calligraphy at Reed College for 40 years until 1969. He also taught classes on creative writing and art. He was a significant influencer on future poets and authors in the region. Steve Jobs was a protégé. Reynolds was named Calligrapher Laureate of Oregon by the great good Governor Tom McCall in 1972. Lloyd died in 1978.
Here are the words Governor Kitzhaber shared during his inauguration, retelling one of  many Lloyd stories:
"Lloyd Reynolds, the international citizen of Portland, spent his last days in pain, silent, unable to speak or to write, lying in his hospital bed. On his last day at home, as his wife scurried to pack his suitcase for the hospital, Lloyd made his way outside to the garden and there she found him on his knees, with a spoon, awkwardly planting flower bulbs. "Lloyd," she said, "you will never see these flowers bloom."
He smiled at her. "They are not for me," he said, "they are for you. The salmon coming home? They are for you. The calls of the wild geese? They are for you. The last old trees? They are for you and your children, to the seventh generation and beyond. They are all blooming into being for you."
---
Bye summer 2018. It was a trying one; a summer that delivered a mountain of crummy things but once we got over it all, well the other side seems, for now, all sunshine and pirouetting daisies.  Despite the summer rigmarole I read an armful of books that provided constancy while the rest of the summer tumbled onward willy-nilly. Here are a few recommendations:
Shirley Jackson had it rough throughout her too short life and if you read her biography, A Rather Haunted Life, you will see what likely gave rise to her horror stories, many of which centered around 'home' or 'house' or 'hometown'.
A Rather Haunted Life aligns to a theory I have that women of the Silent Generation are the saddest generation of all women (it includes women who were born after WW1 through 1940 or so). They were told things like –now you can vote! yes, we will accept you to college!– but they weren't supported in those things and it took extraordinary women to vote their minds, go to college, and take paying jobs that were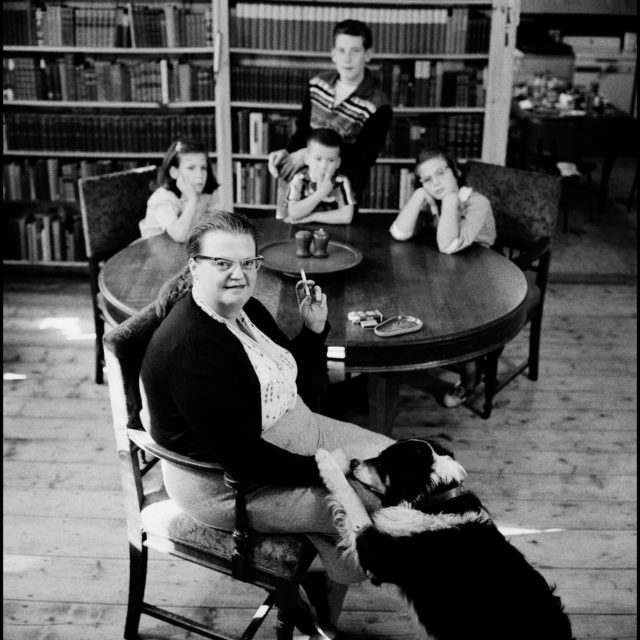 often beneath their abilities and/or education. This was the generation of women who felt they had no choice but to leave a job when they had their first child, or they were fired for getting pregnant in the first place. And the truth is most women of the Silent Generation moved from their family's house straight to their husband's house. It took decades of incremental changes to bolster the opportunities women of the Silent Generation were told were theirs for the taking. The stacked deck of society really screwed with these women's expectations and dreams. I  think this made them very sad, a lot frustrated, and a little bit crazy (check: my mother, Carmen Esperanza b. 1931). In the 70's things started to change, here are two small examples that helped make opportunities more fair.
1974: Equal Credit Opportunity Act: Until then, banks required single, widowed or divorced women to bring a man along to cosign any credit applications.
       1978: The Pregnancy Discrimination Act: Until this law, women could be legally fired for being pregnant.
Shirley Jackson was a bright young woman born to an unstable society mother who discouraged Shirley's intellectual development, made fun of Shirley's looks and weight, and even went so far as to say she wished she would have aborted Shirley. Nice, mom.
After those agonizing years with Mom, Shirley married Edgar Hyman, a writer for The New Yorker and a professor at Bennington. Things weren't much better at her second home. Edgar had many affairs, mostly with his ex-students (nice hunting ground, Edgar). And Shirley ended up having numerous children, 4 to be exact. She also kept a sloppy, disorganized home, which drove her fastidious adulterous husband nuts, and in the thick of all that, Jackson produced stellar horror fiction, which today is still critically acknowledged.
Jackson is probably best known for her short story "The Lottery", originally published in The New Yorker in 1948. You've read the story if you are an American of either the 20th or 21st century, but you may not know that Jackson's provincial Vermont neighbors were used as the prototypes for the creepy townspeople in the story.
Shirley Jackson wrote that when she went to the hospital to deliver her third child, the admitting admin asked for her occupation. "Writer," Jackson said. To which the admin responded, "I'll just put down housewife."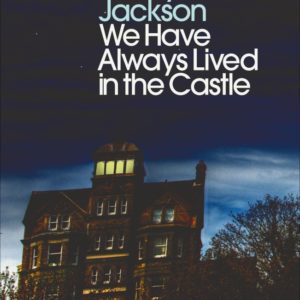 Jackson is the author of two slim novels I read this summer, The Haunting of Hill House and We have Always Lived in the Castle. Both are wonderfully gooey Gothic horror / witchy ghostly treats. And in both novels clever talented women are trapped in decaying or haunted homes. You should read both books; the novels are straightforward and superior horror stories that would be fun to read around Halloween. And if you are interested in biographies on the unique ways in which talented women writers thrived and failed in pre-1970's America, Franklin's A Rather Haunted Life, is mesmerizing.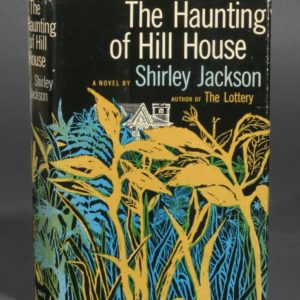 I read other books about women in their houses this summer. Circe by Madeline Miller is the story about the goddess witch who was banished by her father (Helios) to an isolated island, Aeaea. I know nothing of Greek Mythology, but Miller's retelling of Circe's life was captivating. I am ready to learn more.
Miller reconstructs Circe's childhood and imagines the roots of Circe's personality and witchcraft. As a young goddess Circe is mocked by her more elegant and powerful family members. Because her family makes Circe feel like such an outsider, Circe escapes their presence often and wanders outdoors alone. On a sunny morning she meets a handsome human sailor and falls in love so completely she creates one of the world's first spells capable of turning a human into a god. Circe's witchcraft is found out and she is banished by her father and Zeus.
The novel takes a feminist lens to Circe's life, which I imagine was not how Circe's story was originally told. Here's one of my favorite parts: vulnerable because of her isolation and banishment, sailors come ashore to Circe's island and surreptitiously plot to take advantage of her and her hospitality. To protect herself, Circe spends a millennium perfecting her potions and spells. My favorite: she turns would-be rapist sailors and thieves into pigs.
Here's another favorite part, Circe creates a lovely home for herself, stocked with fine cloth, bottles of wine, stores of scrumptious food, and gardens of herbs (not to mention a teeming sty of pigs). So, as her life on Aeaea progresses, Circe's isolation enables her to flourish and create a magical safe home.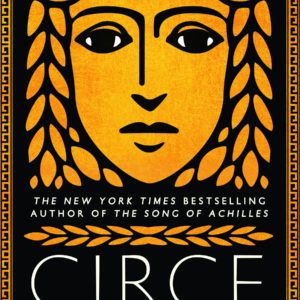 Circe is a sprawling tale and Miller's writing adds layers to Circe's story with many different personalities I've heard of but never had a reference for (characters like Pan, Helios, Minotaur, Daedalus, and Circe's second great love, Odysseus). My guess is that Circe will be on many of the Best of 2018 list.
Goodbye, Vitamin is Rachel Khong's first novel and I look forward to her second. This is a story of a young woman, Ruth, recently dumped by her finance who is asked to come home to her parent's house to help with her father, who is suffering from dementia. It is a sad, serious subject especially since Dad in this case is a cheater and taking care of the old philanderer stirs up conflicted feelings in Ruth and Ruth's mom.
This book smartly lacquers the bright over the dark by adding love interests and fun friends. The diary format keeps the story light and moving along. If you pick this book up to read, you'll finish it in a day.
Prairie Fires: The American Dreams oF Laura Ingalls Wilder by Caroline Fraser dispels the idea that the life and times we read (and watched) of the Ingalls' family in the Little House books were an accurate portrayal of their life. Fraser's well-researched book examines the Little House mythology by factually tracking the Ingalls family difficulties as they tried to build a sustainable farm in a variety of places.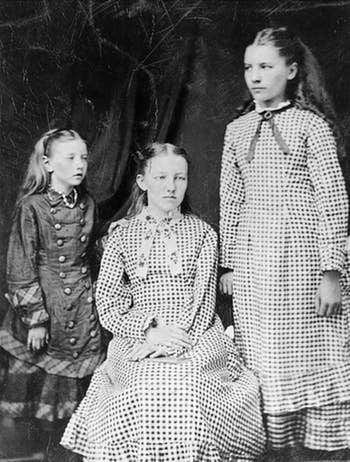 Fraser brings in a broader historical context in her book as she tracks the Ingalls' pioneer life, and while it was less than ethically stellar, it wasn't much different from what other pioneers did as they settled the frontier. The result of all this detailed research and expert storytelling is not just a great biography but also a disturbing book on How the West was really Won. This book is a great read, and an eye-opening one too.
Remember Patrick DeWItt the author of The Sisters Brothers? His newest novel is called French Exit and I just finished it. It's funny; it's a comedy of manners set in present time. I'll tell you just a few things about the story. There are 3 main characters, Frances, Malcolm, and Small Frank. Frances is a wealthy 65-year-old New York socialite who is running out of money rather quickly. Frances is also mother to a 32-year-old man-child named Malcolm, who is loveable despite his bored detachment with everyone and every place. And then there is Small Frank who is an old decrepit black cat that really is Frances' dead husband, Franklin.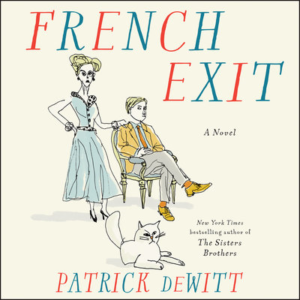 I'll tell you another thing about this book, French Exit is a phrase used to describe the situation where someone covertly leaves a party or formal event without saying goodbye to the hosts and friends. The book opens and closes with a French Exit. And between the start and the end you'll meet all other kinds of reckless, charming, and eccentric characters. And I would wager you'll have a big smile when you read DeWitt's 4th novel.
---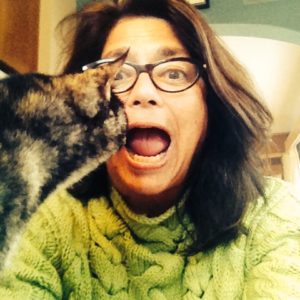 Happy Summer friends. I have a great pile of books just finished and a small mountain of new ones looking like a stack of colorful gift boxes. And now I have a favorite summer reading chair, so I couldn't be more delighted with the season or better situated.
I hope you can find some time to stake out a proper summer reading chair too (if you haven't already) and then settle in with a cool drink and the warming sun on your face. Finally, consider these books to ramp up the pleasure on a perfect self-indulged summer day.
Little Fires Everywhere > Celeste Ng
Priestdaddy > Patricia Lockwood
Sarah Conley >Ellen Gilchrist
My Favorite thing is Monsters > Emil Ferris
The Kind Worth Killing > Peter Swanson
Let me start with Celeste Ng. Ng's storytelling is like a broken necklace that slowly releases its shiny perfect pearls in a steady drop drop drop your way.
Ng begins Little Fires Everywhere with the ending — a house fire has likely been set by the youngest child of a 4-sibling pack. Ng uses this slick trick to engage readers immediately – she shares one of the biggest story revelations within the first sentences and the reader is left to wonder "why"; you just have to carry on, you must keep collecting those pearls. Celeste Ng's first novel, Everything I Never Told You, begins like this: "Lydia is dead. But they don't know this yet."
There is a passel of high school kids roaming the pages of Little Fires Everywhere, and their friendships are the heart of this book. But the key drivers are 3 very different mothers — an affluent suburban mother, a mysterious and itinerant artistic mother with urban roots, and a vulnerable immigrant mother.
The story is set in Shaker Heights, Ohio which is a planned community built in the early 20th century. Wikipedia told me that Shaker Heights is known for its strict building codes and zoning laws which maintain the town's unique identity. About 75% of the area is listed in the National Register of Historical Places. It's obviously a unique and affluent city. Ng spent part of her childhood there.
Mix the children, the mothers, and the city all together and this story becomes one centered on how a quintessentially American city turns for those women and children with a privileged sense of "home" and for those women and their children with no such privilege.
You can't go wrong with either Little Fires Everywhere or Everything I Never Told You.
Oh man, please please pick up Priestdaddy and read it. I am so interested in your opinion. It is a memoir written by a young woman named Patricia Lockwood, who perhaps sees herself more as a poet than a writer but she is both. Priestdaddy is her first book and in 2017 The New York Times named it one of the 10 best books of the year. Imagine that accolade for your first book.
Did you know that the Catholic Church allows married men to become priests? They do, but only under this condition, if they were ordained in another Christian religion and then discover they have a calling to the mighty Holy See. This is exactly what happened to Patricia's father. He was a Lutheran minister drawn eventually to a Catholic vocation but only after he spawned 5 children with his eccentric funny wife, Karen.
Priestdaddy starts like this:
"Before they allowed your father to be a priest," my mother tells me, "they made me take the Psychopath Test. You know, a priest can't have a psychopath wife, it would bring disgrace."
She sets a brimming teacup in front of me and yells, "HOT!"  She sets a second one in front of my husband, Jason, and yells, "Don't touch it!"
I started Priestdaddy as an audio book with Patricia reading her own story. But the words she read were so luminous and funny that I felt compelled to look at those words on paper.
Patricia is young so her memoir isn't a traditional one and she does not follow a linear path in the telling of her story. The book is closer to a David Sedaris collection than a modern memoir. You'll find a bit in each chapter that will make you laugh aloud or at the very least there will be passages that will draw a long and easy smile from you.
Here's an interesting aside about Patricia, she wrote a poem called "Rape Joke" in 2013 before she wrote Priestdaddy. It made her a little famous on the interwebs. I found the poem online and it will draw your body taut as you read.
Patricia Lockwood is new to me and her words are lush and they sparkle and I savored each chapter and experienced pleasure, yes pleasure, in reading her work. Ellen Gilchrist is not new to me. I've been reading her books for more than twenty years. Words like "lush"' or "luminous" are not words someone would use to describe Gilchrist's style.
Ellen Gilchrist does however tell her stories like a seasoned dart thrower; her language is undecorated and plain like the old neighborhood pub and her sentences come at you in short speedy staccato throws.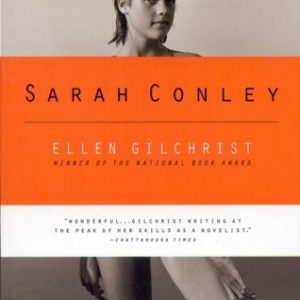 Here's how I got turned on to Gilchrist. Somewhere somehow in the first years of the 1990s I came into possession of an early collection of Gilchrist short stories, one of which used Lincoln's Zoo Bar as a partial setting and a real-life Lincoln murder as the subject of the story. The story focused on the killer/husband and the victim's marriage. A few years later I would come to know the lawyer who had been asked to defend the killer pro bono. This is how small the world is.
Gilchrist's key protagonists are usually brash and gifted women from eccentric southern families. They have great capacity to love, are magnificently desirable beings, and have endless strength to move on in search of more despite the trail of emotional detritus they know they will leave behind.
Sarah Conley is not a recent book. It was written in 1997 but it was displayed prominently in a used book store I wandered into recently and when I spied it, I was felt an old familiar longing for the Gilchrist girls and the Gilchrist style.
In Sarah Conley, Sarah and her best friend, Eugenie ( both are beautiful and brilliant of course and at least one comes from a rich family), marry two handsome brothers. Surprise, both women are in love with the same one, a fellow called Jack. But since Eugenie saw Jack first, she gets Jack (plus Eugenie is the rich one and so is Jack and so it goes) and their marriage is prosperous and long lasting. Sarah's marriage falls apart though and along with that she loses custody of her son. Sarah resorts to channeling her anger through the creation of successful novels that are poorly disguised rehashings of Sarah's youth spent with Eugenie and the brothers. The crew splits apart and Sarah is cast into the sea of Yankeeland.
Cut to the middle of the story and we see Sarah, now 50 years old and an editor at Time magazine. Eugenie lies dying in a hospital bed down South. After a deathbed makeup scene between the two women and a tearful goodbye, Sarah and Jack immediately hook up and decide to marry. But then Sarah is offered a screen writing gig in Paris…
As I said, it's been awhile since I've read a Gilchrist book and this one seemed more abrupt than others and the characters felt a little colder, a little shallower. Yet I raced through the pages every night, not because I wanted to finish it, but because I wanted to learn what happened. I still believe in the Gilchrist girls and there is something Gilchrist consistently touches in me that wants her characters to end up happy (even though they are mostly spoiled asses).  But it comes down to this, this is summer reading fodder at its best –Ellen Gilchrist's pop romances set comfortably against a gooey Southern Living backdrop. But maybe try reading Victory over Japan or Net of Jewels or Rhoda before Sarah Conley.
Wow, talk about summer sleaze. I listened to The Kind Worth Killing on Audible and sorta hated myself for liking it but honestly, I really liked it. This book is fast and filled with all kinds of hooks and twists.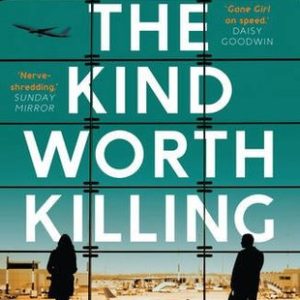 The Kind Worth Killing is the young cousin to Strangers on a Train. In Peter Swanson's take, Ted, who is wealthy, meets a beautiful woman named Lilly at an airport bar. They hit it off. After a few martinis, Ted confides to Lilly that his wife, Miranda, is having an affair and half-jokingly says he should kill her. Surprise! Lilly offers to help.
The book then begins to alternate between Ted and Lily's points of views and in doing so we learn a lot about these characters' pasts, including Ted's relationship with his wife Miranda and Lily's psychopathic behavior that started early in her life.
Of course, Ted begins to lust after Lilly but they keep some pretty big secrets from one another as they plot Miranda's death. The reader can't help but wonder how exactly the whole murder plot will fall apart. It has to. There is just too much deviousness for it all to hold together. I'm not a seasoned thriller reader and maybe the twisty plot is more of the same to people who read a lot of these types of stories but for me the book was full of unexpected turns and the end was jarringly clever. The end re-opens a deadly situation that someone thought was taken care of earlier on. So, I am guessing: sequel.
This book is being made into a movie and that is no surprise. The Kind Worth Killing is a great option for the sleazy and fun thriller one this summer.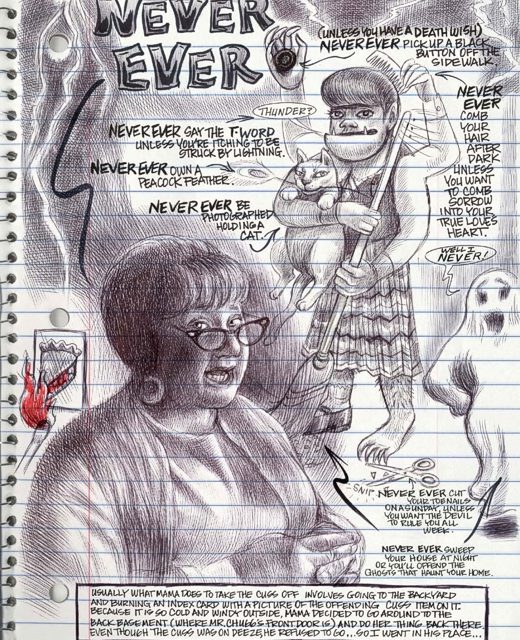 Finally, My Favorite Thing is Monsters is one of the best graphic novels of all time ever ever. It is certainly the most beautiful. I mean it. So buy it!
My Favorite Thing Is Monsters is set in 1960s Chicago. It is the journal of Karen Reyes, an intriguing and odd young girl. Karen lives with her mother and her older brother, Deeze, who just happens to be a bit of a womanizer and an artist. But he is also protective of Karen and the two are close. One of Deeze's redeeming qualities is that he is taking the time to craft a love of art in Karen.
Karen fills her journal with art lessons and sketches of her favorite paintings she visits with Deeze at the city's art galleries. Even though Karen is uber cool and quirky she is an outcast at school for a variety of reasons. And because she identifies with monsters, Karen draws herself as a werewolf girl throughout her journal.
Being an outcast Karen doesn't have a lot of friends and the ones she does call "friend" are their own kind of misfit toy. One of her closest buddies is a mysterious woman who lives in the upstairs apartment, Anka. Anka exudes an aura of tragedy and mysteriousness and Karen is captivated by that vibe.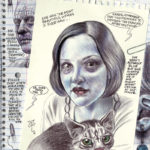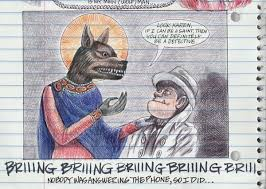 One day Anka is found murdered in her apartment and Karen vows to get to the bottom of it. Here's where you will fall completely in love with Karen, Karen transforms herself from werewolf girl to full-on werewolf detective girl.
I won't tell you more. My Favorite Thing Is Monsters is brilliant and beautiful. Buy it, read it and I am sure you'll love it. Your summer needs some bright beautiful comics in it.
---
J suggests some light-weight reads, perfect for Summer page-turning.
Hola Scramblers
Hope you're all having a swell holiday weekend. Summer is here. Hail summer!!! It's time to sit on the patio in shorts and a t-shirt and your flip-flops and drink cans of Miller Light like it's pop.
I'm sorry about the long time it's been since I posted anything. Part of the reason is I had such a busy semester at work. I took on a couple of extra responsibilities and I kind of had guilt feelings when writing anything that wasn't work-related. And too also, (as Matt and I like to say to emphasize the coming excuse) … I didn't have much brain space for reading. I've read a scant five books since January, I'm ashamed to say. I started many. But if they required too much thinking, I quit. I quit some good books I hope to get back to one of these days.
With my summer semester about to begin after Memorial Day, I thought I'd take advantage of some rare free time to tell you what I've read recently, just to keep in touch.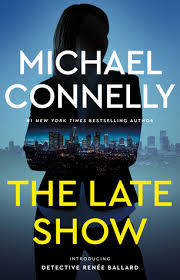 A local book reviewer who writes for the Lincoln Journal Star often reports on best sellers. Sometimes I'll take interest in a book he likes and so, on the recommendation of Dr. Francis Moul, I picked up The Late Showby Michael Connelly. It's a detective story. It's got good detail, a lively pace, and a likeable interesting main character who doesn't take any shit– Detective Renee Ballard. I like getting in at the beginning of a detective series, even though I'm unlikely to keep reading after book number two or three. I can't tell you that you are in for any break in the detective genre formula, but if it's an engaging readable story you're after with a couple of light surprises, grab this one and head to the (name your summer reading location here). This one will keep you turning pages but not use up too much brain space.
Last week I picked out a sci-fi book that looked kind of interesting. Flipping through it, I thought it seemed like a fun quick read. No wonder, it turns out Honor Among Thievesby Rachel Caine & Ann Aguirre, is a YA book. But I guess that's about my competency level right now, so I kept reading.  The first part of it, I think, is a pretty blatant knock-off of The Hunger Games. The main character Zara Cole, is a hard scrabble teen, taking care of herself and a band of others by any means she can. She lives in "the Zone," a tough part of New Detroit, where this futuristic story takes place. While on the lam for committing a serious crime against a well-known dangerous gangster, the one thing she can't escape is the constant streaming media hype about the return of the latest "Honors" and the big question about who will be selected as the next "Honors."  Honors are the few individuals selected from each region to be passengers on living alien ships called "Leviathons." They're called "Honors" and it's supposed to bean honor to be selected. Honors are typically outstanding in math, science, or music. Even though Zara is rough around the edges, it's not surprising (to the reader anyway) when she is selected as and Honor and it's in her (and her family's) best interest if she joins the Program willingly. See the obvious parallels to Katniss and the Tribute situation in The Hunger Games? Even some of the pomp and circumstance surrounding the Honors process feels Hunger-Gamey.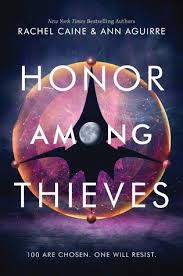 The Leviathons, too, are not entirely original. They remind me of the Cylon ships in Battlestar Galactica, which were not really mechanical ships, but biological creatures – the flying version of the former androids-turned sentient beings. The Leviathons of this story have more personality than the flying Cylons of BSG though, and I like Zara's Leviathon a lot. Its name is Nasim, and unlike evil power-hungry HAL from 2001: A Space Odyssey (another ship that had a personality and yet another copy or tribute to sci-fi stories that came before – however you want to look at it), Nasim is seemingly an angsty youthful version of the full-grown mysterious race.
Zara and her Honor partner, Bea, live inside Nasim while they cruise around the universe. Nasim hosts them and makes special  and pleasing personal places for them to be during their journey. The purpose of the Honors Program is for ostensibly for humans to learn about the universe from the Leviathons. However, it is not quite clear what stake the Leviathons have in mentoring the humans in this manner.
You know I don' t like to give away endings, and in this case, I can't because I'm only half way through Honor Among Thieves. I can tell you that Zara and Nasim seem to be in love, which is really interesting given that Nasim is an enormous living alien ship and like Jonah in the belly of the whale, Zara lives within. I think Nasim is being bullied by older meaner and probably malicious Leviathons, so is hiding information from Zara. I think some sort of War is at hand and Zara, unknown to her, is the key player. The authors have created an interesting foundation on which the story can move forward. This should easily carry me through the holiday weekend with brain cells needed to start Summer courses intact.
How about you, what are your Summer reads?
---
Hello Scramblers: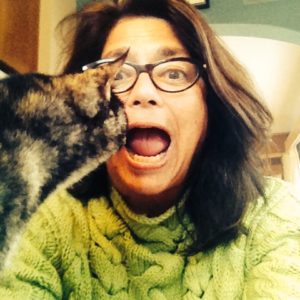 And hello Spring! I've been enjoying our long and hesitant spring with a set of firsts. Take for instance a lot of what I have been reading.  All Our Wrong Todays is Elan Mastai's first novel; it's about time travel and it's a treat. Put it on your list. And thanks Dan for sending this goodie my way.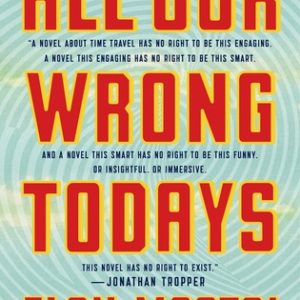 I enjoy science fiction books that shine a bright and happy light on our future; but don't get me wrong, sci-fi stories filled with broken and clanging infrastructures and characters who rattle uneasily through the night because future society is broken – well those stories, I like those kinds of stories too. But if I could have a single wish, it would be one that secures a perfect future for us all. That future would come complete with a restored natural world, free education and technology along with a guaranteed living income for everyone. Oh yea, and with hovercraft and jetpacks for all. Amen.
In All our Wrong Todays the reader gets to experience both types of futures.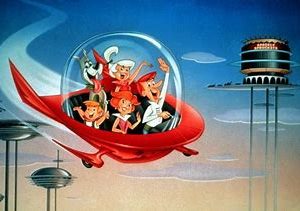 One morning the main character, Tom, wakes up in a 2016 world he doesn't recognize. His 2016 was better, a nirvana really. Tom's original world is a techno-utopian paradise. The reason why Tom's 2016 is so much better than our 2016 is due solely to the invention of the Goettreider Engine in the 1960's. The Goettreider Engine harnessed the power of the Earth's rotation, which enabled humans to end all their earthly woes. The result: a Jetson world in 2016. Mastai highlights technology advancements and the universal availability of technology, which is great fodder for the story. I was so enchanted with Tom's 2016 I wanted the narrative to extend to the bee population and the polar caps, but that wasn't covered. Still, it didn't take away from his story.
Just as the reader settles into the beautiful modern future, Tom who is not a solid thinker, makes a series of poor decisions that send him back in time (using his father's untested time machine) to when Dr. Goettreider initially activates the engine. Tom's interference results in the destruction of the engine, which in turn results in our lame 2016 world.
The remainder of the story is about Tom's attempt to make things right as he travels back in forth in time to get the good 2016 back. The time travel loops got confusing to me, but the slowly changing 2016 scenarios were entertaining.
The tone in All Our Wrong Todays is lighthearted, the chapters (over 100 of them) are short and snappy. It's a happy book even though the 'crummy' future is the now in which we currently live.
I read one review that compared Elan Mastai to Vonnegut. Nice comparison. And maybe not yet quite deserving but All Our Wrong Todays is clever in that way good science fiction can be when it is written with a light touch and a good amount of humor. Since this is just Mastai's first published novel, let's see if he continues down the Vonnegut path.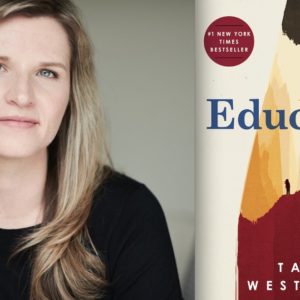 Another book I read during the earliest spring days was Educated by Tara Westover. It is her first book.
Educated is Westover's life story and she tells a 'can't put it down' tale about what it is like to be born to and grow up with survivalists. Surprise, it's no barrel of monkeys.
The reader initially gets the sense that most people could pass the Westover house or meet the clan in a store and walk away thinking: eccentric or not my kind of life.
And that would probably be it. But scratch and sniff that household just a bit more (which is what Educated does) and anyone with a lick of sense would be bowled over by an olfactory tidal wave of very disturbed.
Westover's youth was spent stockpiling canned goods and making herbal tinctures for her mother (who is a healer and midwife) and monitoring the whereabouts of her head-for-the-hills bag, packed in preparation for the end of the world. You see Westover's father had convinced the family that the Feds were out to get them.
Westover was homeschooled but not really. Once she learned to read and write she spent most of her free time helping the family survive off the grid and prep for the Lord's second coming.
The danger of living with mentally ill adults is that a child's health and well-being is at constant risk because those in charge of making decisions shouldn't be. Tara had six siblings, she was the youngest, and the first half of the book is filled with a series of dangerous, death-defying accidents that occur simply because of her parent's muddied mental facilities. And then one of her brothers becomes physically violent towards Westover.
This book could be subtitled 'My life without Social Services' because Westover's childhood is a march through increasingly dangerous situations. Situations that likely could have been prevented if the family had lived around stable citizens who would have likely contacted the authorities. She also begins to suffer greatly at the hands of her brother who may have inherited the family mental illness. It is maddening to read through the torture Westover experiences at the hand of her brother AND at the same time witness her parents, who reportedly love her very much, refuse to notice the abuse she endures. Finally, Tara's survival instincts push her enough to get out of the house.
Westover's educational experiences transform her life. She starts at Brigham Young and ends with advanced degrees from Cambridge. It is enjoyable to see Westover engage with society for the first time. Westover doesn't know how to take class notes, she has never heard of the Holocaust and is offended by immodest clothes that women her age wear (e.g.; shorts). It goes on.
Throughout Westover's transformation and exposure to the secular and scholarly world she cannot quit thinking of her parents and her home in the mountains of Idaho. She loves and misses them but her educational pursuits have put a broader barrier between them than just a physical one. Tara Westover's successes are not the end of this story as the book continues to document the attempts Westover makes to connect back with her family.
I was fascinated with Tara Westover's life story. She is a gifted storyteller and she sucked me in. I even followed up on her by listening to a recent podcast where she was interviewed by Michael Ian Black. Andy sat down and listened to the podcast with me. It hurt to hear her talk about her childhood with a thoughtfulness and grace that no one in her family had shown her. I wanted her to be angry. But instead there was a notable ache in her measured tone. It rang of pure desire to be accepted by her family.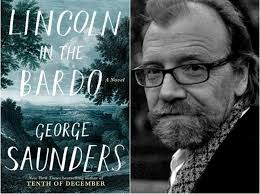 Here are two other firsts:
George Saunders, who I believe is one of our greatest living American writers, released his first novel in 2017, Lincoln in the Bardo. I bought the book as soon as I could. But despite all my enthusiasm for the release of his first novel, I couldn't finish it. This book was on nearly every 'best of' list last year and I couldn't get through the first 100 pages.
The novel begins with the death of Abraham Lincoln's 11-year-old son, Willie, who succumbs to typhoid fever in the White House one night while his parents host a state dinner. Willie's body is taken immediately to a cemetery, but not buried. And it is not long before Lincoln arrives at the cemetery in the middle of the night to hold Willie's body next to his and rage.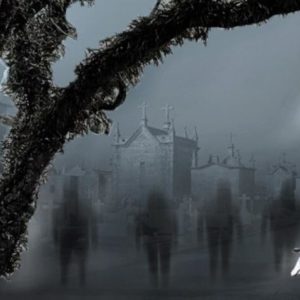 Saunders weaves real-life accounts and reference material along with imagined narrations and false sources in alternating paragraphs to tell this story. There is also a community (a bardo) of ghosts that exist in the cemetery and who share their own stories, introduce Willie to the afterlife, and provide a running commentary to the readers on the ins and outs of daily existence for ghosts living in the cemetery.
Truthfully, Saunders' unique style in this book became tedious for me very quickly. It was just too much; the numerous ghost voices, the continual references to real and imagined sources. The short paragraphs ended up only wearing me down and never caught my interest. (This is sharp contrast with my enjoyment of the short sassy paragraphs in All Our Wrong Todays). And then I bought the audio book, because I had heard wonderful things about the production and wasn't willing quite yet to give up on Saunders' book. But the same issues I had when reading the book were present in the audio version too. There were just too many voices even though those voices included Lena Dunham, David Sedaris, Julianne Moore, Ben Stiller and more. I simply could not get drawn into this story with all that yammering.
I am interested to hear from any Rocky Scrambler who completes the novel. Let me know what you think. I love Saunders' writing so I am baffled by my inability to read his novel.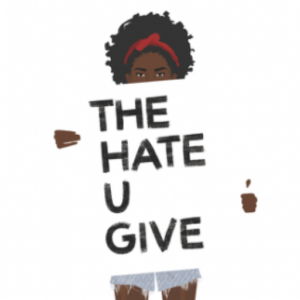 Finally, The Hate U Give by Angie Thomas is another book I am listening to through Audible. It is a powerful YA book from another first-time author. Whenever I slip on the earbuds to listen I am immediately drawn into the story and it is very hard for me walk away.
Briefly The Hate U Give is a story of a 16-year-old African-American girl named Starr who is caught between two worlds. Starr lives in a mostly black and poor urban neighborhood but she and her brothers go to a white prep school on the other side of town. The story begins when Starr is at a party where a gang dispute leads to gun shots and she flees with Khalil, a childhood friend. Starr and Khalil have nothing to do with the violence at the party but are stopped by a policeman on their way home. The cop shoots Khalil in front of Starr, and Khalil dies.
After that the book centers on Starr's struggles with how best to advocate and honor Khalil when the investigation into the shooting begins. Another significant concern for Starr is how to honor Khalil without exposing her true self to her school friends.
The Hate U Give is being made into a movie. I am not sure if a movie can capture the nuances of Starr's situation without overplaying the storyline. So, consider getting the book, in any form very soon.
April is National Poetry Month. National Poetry month started in 1996 and over the last 2 decades (plus some) it is has grown into  one of the largest literary celebrations in the world.
---
J writes…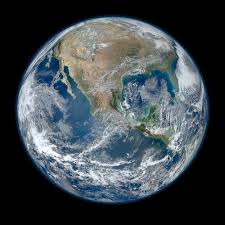 Like many people, I'm fascinated with space travel. I am in awe of astrophysics and the big brains of scientists who imagined space travel into real life. I marvel at the intelligence and the bravery of astronauts willing to be catapulted into the solar system strapped to rocket boosters and equally impressed with their ability to steer the craft expertly into orbit. The entire space program, from Earth to Milky Way, is a wonder to me.
But I am just a common person and my real questions about space travel are "what about that astronaut diaper?" and "how much worse is space sickness than drunken bed spins?"
Scott Kelly answers these shallow questions plus deeper ones in Endurance: a year in space, a lifetime of discovery. Scott Kelly is the U.S. astronaut who, along with the Russian Cosmonaut Mikhail Korniyenko, spent 340 days on the International Space Station (ISS) from 2015 to March 2016.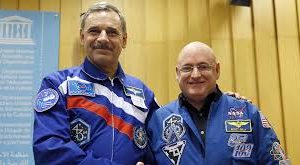 Reviewers of this book indicated it was different than other books about space because Kelly told it like it is. It's a tell-all about space-dwelling from the glamorous to the mundane – from rocket science to bodily functions. Truthfully, I read it for a glimpse into the day to day life on the ISS.
What I learned…The diaper is used because they spend so much time in situations which stopping to take a whiz is impossible without calling off time-sensitive operations such as rocket launch and space walking. Putting on and taking off a pressurized suit takes hours. I guess I thought those suits had so many bells and whistles, there'd be some sort of pee vacuum, but no, they just "diaper up" as Kelly casually refers to it.  Just part of the uniform. (I've read, since finishing Endurance, that a space suit with a built-in biffy is in development).
Space sickness?  Way worse than bed spins. But there is variability and while Kelly sustains mild nausea and vertigo, for some, violent symptoms can last for many days. Kelly tells of one astronaut who, upon arrival to the ISS, used up every NASA barf bag on the station. The bags are specially suction-rigged to contain the contents, so they had to make-shift a facsimile that would work just as well as the original. If they couldn't, the astronauts would have had to chase down, capture, and clean all the floating vomit globules. They succeeded in fashioning a new bag.
But I also learned…the ISS is the largest peacetime international project in history. It has been in use for more than 14 years. So it has been more than fourteen years since all humans were on the Earth at once. In the time it has been in use, the ISS has been visited by more than 200 people from 16 nations. When astronauts of different nations are there at the same time, they must answer to their own bosses from their prospective governments. Even sharing the same garbage bin takes international negotiations and grand declarations of what can be done when nations work together.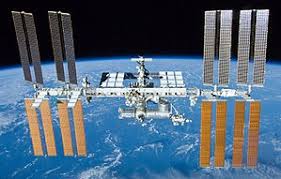 And…the personnel on the ISS are some of the most elite pilots in the world, yet their day to day business is not piloting the station. There is essentially no flying or piloting to do. They run other people's experiments (dissect mice, tend to space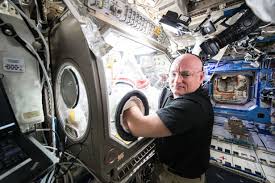 gardens, take photos). They complete mandatory exercise to maintain muscle mass.  They fulfil diplomatic duties such as skyping in on morning TV shows for interviews and writing blogs for school children. Also, importantly, they maintain equipment that could be their demise if not taken care of because, what might be a minor or medium emergency on earth, could end a mission—either by cutting it short, or by exploding the ISS and its inhabitants into outer space. They fix and repair the heating and air systems, "hygiene stations", and the oxygen and co2 generators. They clean. Any floating bits of food, liquid, or bodily tissue must be captured because all substances floating in the station have potential to clog a filter or block a seal that keeps it pressurized and oxygenated. And on occasion they do basic dentistry and medical procedures so that lost crowns and ingrown toenails do not end in infection and sepsis requiring early return to Earth. On the ISS every detail must be attended to or the mission will fail. The inhabitants, no matter their nationality or government, must always be up for these tasks; they must always be on speaking terms, and trust each other's' capabilities in all kinds of situations. Their lives depend on each other.
I liked this book. I liked learning about how one becomes an astronaut. Aside from being smart in science and maths, and not at all claustrophobic, you have to be a pretty even-Steven kind of personality. I liked learning that even if you have what appears to be quite a glamorous, one of a kind, dream job…it is still a job after all. Sometimes you don't feel like working and sometimes you disagree with your bosses. I liked reading about the special foods and treats the astronauts would bring and get as packages and share with each other each Friday evening, the one day a week they all took time to socialize and have a meal together. (The Russians shared an MRE they referred to as "appetizing appetizer," which was not appetizing, Kelly reported.  And one cosmonaut brought his region's traditional horse meat and horse milk to share.) I appreciated Kelly's comparisons of real life in space to sci-fi movies. Sandra Bullock, floating through her spaceship in Gravity, was realistic, he said.  When a spacecraft docks onto another and the doors open immediately in a hissy mist to allow visitors aboard, however, is not. In real life, docking, depressurizing, and boarding takes 4 or more hours.  I liked learning that articles that have been out in space have a burnt smell about them.
But the book is not all "Dear Diary…" It is about the Year in Space Mission. Its purpose, among other things, was to obtain data regarding the sustained effects of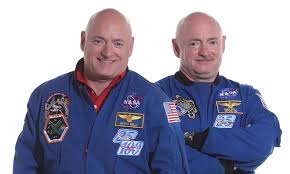 micro-gravity on the human body. Scientists already know a fair amount about this. Micro-gravity is trouble for humans. Space-dwelling compromises the vestibular system (see "space sickness"), bone density, visual acuity, and the digestive system. Kelly writes about the effect of micro-gravity on him and his co-astronauts. So, with data from this mission, scientists will learn even more, and this information will help them plan and problem-solve for missions even farther away. Since Scott Kelly is an identical twin, his brother Mark (also an astronaut) will serve as his genetic control. Researchers should learn a lot about both the physiological and psychological effects of life in space through this rare opportunity for comparison.
This book captured my imagination and got me contemplating human physiology in space as well as space cohabitation with other individuals, other cultures, and governments. Perhaps the civility and cooperation needed for survival on the teeny tiny scale of the ISS is the answer to the human condition on Earth and beyond.
The cosmos is within us. We are made of starstuff. We are a way for the universe to know itself—Carl Sagan.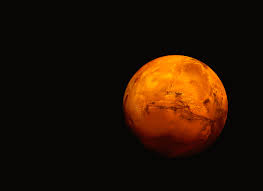 ---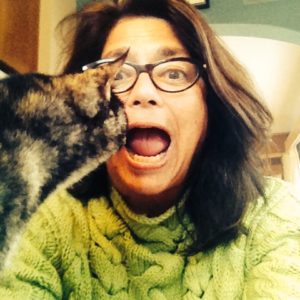 Three voices
Just by looking at them, you can tell they had something to say and it has been a delight to be on the receiving end of their words this winter. Even though a 100 years or so separates the lives of these authors all three created inspiring female characters that exposed the state of the state of things for women in their specific place in time. There is no more enjoyable history lesson.  This post is about the unique voices of Winifred Holtby, Elaine Dundy, and Monica Drake.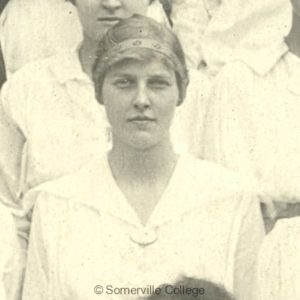 1927
The Land of Green Ginger was written by Winfred Holtby. I had not heard of Holtby but such are the rewards of browsing Powells. I can't say what drew me to that particular bookcase or the specific book cradled high on the shelf, maybe it was the soft green coloring on the spine; I'm a sucker for a good cover.
The Land of Green Ginger is about tall and stately Joanna Burton born in South Africa to courageous parents. But when Joanna's mother dies, Joanna is sent to England to be raised by her aunts. So rather than living an adventurous life, which Joanna is convinced she is destined for, she can only dream of exotic lands and plot to visit them with like-minded school chums sometime in the future.
Joanna's plan for her free-wheeling future falls apart even further when she meets Teddy, who is soon off to fight in WW1. Despite her friends' and relatives' warnings (their concern is that Joanna's desires would be sublimated by marriage) Joanna still opts for Teddy and married life.
You can feel it coming, can't you? Teddy returns from war in ill health and worse temper. And a move to a farm in stark Yorkshire is another giant step away from Joanna's longed-for life. And when Joanna becomes a mother to two, we understand finally that her lifelong dreams are out of reach.
Joanna is forced to take in a border just to keep food on the table, her husband takes to bed, and Joanna becomes cook, farm hand, nanny and nurse. Working 20 hours a day, Joanna can't "take care of herself" and Teddy grumbles from bed about her failing looks. Teddy also becomes resentful at what he calls Joanna's "unmotherly and ungrateful" response (which was simple relief) when their border offered to help her around the farm. All that and then Joanna must fake-smile through tea time when the fussy local minister visits. He thoughtlessly eats all Joanna's sweet cakes while making mental notes about her poor housekeeping skills. Back in town the minister joyfully shares his Joanna impressions with the local citizens in that unchristian way that Christians have.    
Thanks in part to the minister, village gossip begins to work against Joanna. The narrative that the locals develop about her is not one of a hard-working educated woman who is caring for her family but rather they opt for this spin: Joanna is educated (very suspicious), unwomanly (her unkempt hair and mismatched clothes is a poke in the eye to womankind), and she has taken in an immigrant border (thus they must be fornicating because you know, foreigners and educated women).
Winifred Holtby died when she was young but left behind multiple novels. I enjoyed The Land of Green Ginger but like the stark Yorkshire landscape, the storyline is often bleak, and because Joanna is such a likeable character the bad luck and the slander against her feels extra harsh. This is not a knock to Holtby's story or writing. I was so caught up with Jonna I wanted to read more about her even after the story wrapped up, because it felt at last the clouds were being swept away.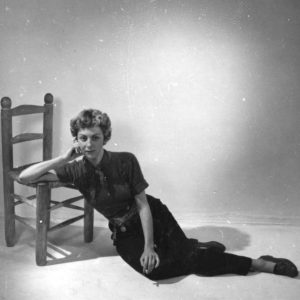 1958
The Dud Avocado by Elaine Dundy.
Great title. And a far happier and bouncier tale than The Land of Green Ginger. Hard to believe too there was only 30 years between the publishing of the two books.
The Dud Avocado has a frothy storyline from start to finish. And it is more line than story as we chase after Sally Jay Gorce through two years of balls-out self-indulgence, 1950's style. Think of Sally as a well-to-do Holly Golightly with a generous rich uncle. Sally's uncle has given her "two years of freedom" (aka: all expenses paid).
Young Sally wastes no time leaving St. Louis after receiving her allowance and travels to Paris on her own. This book is about one thing, Sally's first gulps of freedom and her days of indulged youth in 1950's Paris.
Here is a sample of Sally Jay basking in her freedom: "Frequently, walking down the streets in Paris alone, I've suddenly come upon myself in a store window grinning foolishly away at the thought that no one in the world knew where I was at just that moment".
Dundy skillfully builds readers' loyalty to Sally. For example, she created Sally so that Sally does not hesitate to call out her own flaws as they often amuse her and in turn, us. For instance, Sally struggles to dress appropriately throughout the story (she is from Missouri after all) and when we first are introduced, Sally is strolling the street in an evening dress in mid-afternoon. However, Sally thoughtfully added a practical red leather belt to the dress, feeling that made it more appropriate for daywear. Sally is simply not shy about telling on herself and she admits boldly (given the 50's) to being a "wee bit of a nymphomaniac".
Another charming aspect of the novel is Sally's own voice. It rings clear and true with the snappy slang of the 1950's. Read the exchange with Sally's 5th or 6th crush with whom she wakes up next to one morning after a night of strenuous club hopping. Sally is silently titillated until the crush tells her 'thankfully' nothing happened, which feels like an insult. Sally covers:
"I've got the most awful hangover, so that I don't think I shall live unless I have some aspirin." I groaned. "Could you please go over to the basin and pour me a couple hundred?"
"Sure honey," responds her crush on the way out the door. Then:
After he left I started to cry. Then I fell asleep again. At two o'clock I woke up, suddenly remembering I had made a date with Judy's Frenchman, the painter.
It's a romp from start to finish. We all could use a little more light-hearted reading, so consider picking up the story of Sally Jay Gorce, a young woman learning to embrace her freedom with good humor and Midwestern hutzpah in 1950's Paris.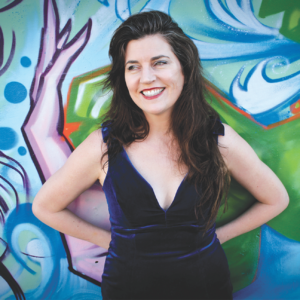 2016
The Folly of Loving Life written by Monica Drake.
When a book's title is a truth but not a cliché, I anticipate a treat. And as it turned out, this book was more than a treat, it is the best book I have read in a good long time.
The Folly of Loving Life is a series of interconnected stories that span a few decades of a dissembling family, the mother losing a battle to mental illness, a father disappearing into drink, and two daughters realizing they have no choice but to survive on their own. The themes may sound familiar and dark but the interiors of the stories are filled with a genius touch of light/dark humor, smatterings of real love, and a good amount of hope.
Monica Drake is a Portlander who runs with the best of our city's writers: Chuck Palahniuk, Lidia Yuknavitch, Chelsea Cain, and sometimes Cheryl Strayed (whenever, Drake quipped, whenever Strayed is not hanging out with Oprah). Palahniuk calls Drake his 'arch enemy' in an introduction to her novel, Clown Girl. Palahniuk claims Drake earned the title after many nights around Tom Spanbauer's kitchen table with that crew of writers, howling with laughter at Monica's stories. And no matter how hard the other writers tried, night after night Drake's stories were always the best. I believe it.
The stories in The Folly of Loving Life are anchored by strong female characters. As I gobbled up these stories night after night (like that group of writers around the table) I nodded in recognition and empathized with the nearly impossible struggle the sisters faced in changing the trajectory of their lives. We come from the same place, and I know that fight, and Drake has written truth. Even more inspiring, the sisters hold onto the bits of good in their lives despite everything. And because of their tenacity, because of their intelligence and indefatigable strength, they show us exactly what the folly of loving life looks like.
What else are you gonna do? As one character states, "What could you do, with a world like that? I was in love with every minute of being alive even as I floundered."
Read this book.
---
Okay, I've been gone for a while. Now I'm back. No excuses. As old Rob Henry used to say, "All excuses are lies." Although I have been busy. Depending on how you define busy. Anyway, new day. Fresh start.
In contemplating this post, I tried to go back over all the books I've read in the last several months (reminder to self – keep a book journal, you won't regret it.) One book jumped out at me. Like when you're looking at a shelf full of books with a friend and you spot a title that lights up your eyes – "Oh, you have to read this one!" Well, this one is "Revolver" by Duane Swierczynski. You almost can't go wrong with a Swierczynski book. I loved "The Blonde", "Severance Package", and "The Wheel Man." He also has a great trilogy of pulps called the Charlie Hardy series.
"Revolver" is quite a departure from the outlandish, over-the-top style of many of Swierczynski's other books. This one feels almost like a memoir. Highly realistic. It covers three generations of a family, all greatly impacted by a shooting that occurs in the mid-sixties. I am typically not a fan of generational books. Often, the story of one of those generations is less interesting than the others. Not so, in this case. As the book bounces back and forth in time, I was always happy to pick up the storyline, from each different character's point of view.
Basic plot-line:
Two cops are murdered in Philadelphia in 1965. One cop has a 12-year-old son, Jimmy.
1995: Jimmy, now also a cop, is still tormented by his father's death.
2015: Jimmy's troubled daughter Audrey, a college student, investigates her grandfather's murder.
This is a fun read, and a page-turner, but it also can be quite sad. Because it's partially told in non-linear flashbacks, you know certain things are going to happen. But I found myself desperately hoping that the past would turn out differently. And I felt like I knew these people. All of them. And I very much cared about them.
Check it out, you won't be disappointed.
There. That wasn't so hard. Now that I've re-broken the ice, I'm almost certain that I'll be posting regularly. Stay tuned scramblers.
---
A guest contributor sent along his thoughts on the best 2017 books and mentioned something about sharing his list on the site.  Who can say 'no' to this guy?
During my presidency, I started a tradition of sharing my reading lists and playlists. It was a nice way to reflect on the works that resonated with me and lift up authors and artists from around the world. With some extra time on my hands this year to catch up, I wanted to share the books and music that I enjoyed most. From songs that got me moving to stories that inspired me, here's my 2017 list — I hope you enjoy it and have a happy and healthy New Year.
The best books I read in 2017:
1. The Power by Naomi Alderman
2. Grant by Ron Chernow
3. Evicted: Poverty and Profit in the American City by Matthew Desmond
4. Janesville: An American Story by Amy Goldstein
5. Exit West by Mohsin Hamid
6. Five-Carat Soul by James McBride
7. Anything Is Possible by Elizabeth Strout
Keep it up Scramblers,
Barack
---
C has some spooky updates:
Some time ago a friend surprised me with a copy of The Shining by Stephen King.  She presented it after learning I had never read the story and was convinced I would love it as much as she did; she confided it was one of her favorites. Well, the book was haphazardly pushed to the bottom of a 'to-be-read' pile for no reason whatsoever and languished there for a good long time. But as Halloween took on an especially ominous mantle this year hemmed by a palatable 'darkness at the edge of town' feel, I figured maybe a scary book would be just the thing to top it all off.  I mean, why fight it?   
We all likely know the basics of The Shining story from either the book published in 1977 or the movie from 1980.  But here is a little refresher:
The setting is The Overlook hotel, a grand old thing settled high in the Colorado Rockies. The hotel's patrons are that segment of the American leisure class who enjoy chasing fresh mountain air and tennis balls in the summer and move on to ski elsewhere when the hotel closes for winter. While the Overlook is inaccessible throughout the winter months it still requires an on-premise caretaker to assure things don't go haywire during the long dark months of snowy isolation.
Oh boy.
Meet Jack Torrance, the newly hired winter caretaker, who snagged the job only because a personal reference was put in by an executive associated with the hotel. Early in the story we learn Jack is the kind of guy who needs help getting any job, even as a winter caretaker. This is because Jack has a violent and alcoholic history punctuated with smoldering remains of lost jobs. And while Jack is trying to be a better father/husband/writer his struggle feels doomed given the inner monologue the reader is privy to at the beginning of the story.
Wendy is Jack's long-suffering wife and will stay with Jack at the Overlook through the winter even though she has been secretly building an exit plan from the marriage. I mean, Jack did break their young son's arm in an angry outburst. So one thing we immediately learn about Wendy is she is no pillar of strength – most mothers would be long gone. Yet the caretaker job feels to Wendy to be a move in the right direction, infusing a bit of hope back into a marriage that has been in its death throes for some time. Wendy's decision is mainly made for the sake of their son, Danny (yep the same whose arm was broken by dear old dad).
Danny is the young son with a special built-in twitch. Danny can sense and see things most people can't.  This is the stuff of The Shining.  Danny sees the future –albeit hazily– and he is also plagued by mischievous ethereal friends and fiends that hiss warnings of impending mayhem and death.
These three key characters settle into the isolated Overlook hotel right before the onset of a long snowy winter and at the start are blissfully unaware of additional 'beings' tucked away in the hotel as well (okay, well Danny has a sense…). It is quite the mix, a rambling haunted hotel, a violent father, a weak mother, and a son who is touched and tortured by otherworldly visions.  What a brilliant set-up.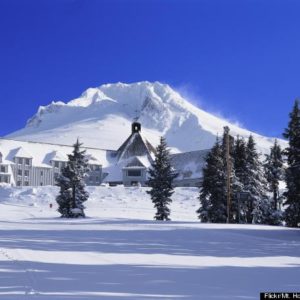 Well no more on this book.  It is damn scary, and I got what I wanted — a heavy sense of claustrophobia and impending terror. It's a masterful spook story and it works on many levels to give all kinds of readers the shivers.  Ghosts don't scare me, but big empty rattle-y buildings do. I don't buy into ESP but I do fear being locked up in a hotel with a raving mad man wielding a croquet mallet. King makes sure he pokes at all our fears, each and every person who picks up The Shining will find something that will keep them wide-eyed into the early morning hours. Even if you have seen the movie, the book is worth a read when you think you are ready for a scary one.
I was bone weary when I finished The Shining.  But another friend gave me the follow up book, Dr. Sleep, when she learned I was reading The Shining.  This one is about a grown-up Danny who runs into another "shiner".  I couldn't get through it.  I was done with ghouls by then. We live in the era of real-life ghouls and enough was enough.  For now. The book remains on my 'to be read' pile. It comes with the highest praises from King fans.
Bonus: if you liked The Shining movie, watch Room 237.  It's a quirky documentary about avid fans' interpretations of what Kubrick was signaling throughout the movie. It also dips into the feud between Kubrick and King that developed during the filming.  
Here is what I think is truly scary, real people. Real people like the everyday ones we pass in the street who dress like us and live in our neighborhoods but are secretly torturing pets and enthusiastically reading neo-Nazi web sites in their homes after the kids have gone to bed. There is also that segment of celebs who appear normal enough to us on the screen and magazine covers but are dangerous, in direct opposition to their public persona (take OJ, Matt Lauer, and on and on).
In September of last year, Hugh Hefner died. Susan Brownmiller (author of Against Our Will: Men, Women and Rape, and whose book is so powerful it had a notable impact on our national conversation about rape in the 1970's; see the verbiage from the AP photo) penned Hefner's obit in the New York Times on September 29, 2017.  It's entitled, Hugh Hefner Was My Enemy.  She did not mourn Hefner's passing.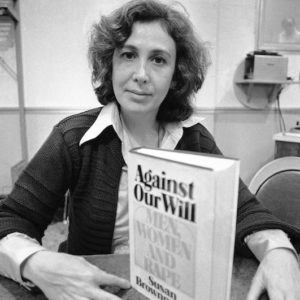 In the obituary Brownmiller mentioned Holly Madison's 2015 book Down the Rabbit Hole.   Brownmiller  notes the book is "an  eye-popping account of her rigidly policed existence as one of Hef's live-in girlfriends. The sex was mandatory and terrible. There was a 9 p.m. curfew. She felt so isolated that she considered suicide. I urge you to read the whole thing."
When Susan Brownmiller says 'read this', I do. She is that kind of powerful in my life. But I couldn't read the entire book, maybe you can.  It's an interesting book about terrible things but there just got to be too much icky-ness for me.  And this book is just as creepy as The Shining, only in this case the story is about real people doing horrible things to one another in an isolated mansion.
More on real people doing horrible things: After the Eclipse: A Mother's Murder, a Daughter's Search by Sarah Perry was one of my favorite books of 2017. It too is a memoir.
The book's setting is a seemingly quaint Main town. But one night in the mid-1990's the author's mother is stabbed to death while Sarah, who was 12 at the time and lived alone with her mother, sat frozen on her bed listening to each violent knife strike. Sarah's silence and immobilizing fear likely saved her life, but her inaction continues to haunt her.
This book is flawlessly written and carefully laces together chapters of the murder investigation, which took 12 years to solve, with chapters of Sarah's look into her mother's past and descriptions of her own coming of age. It also includes sobering detail of what really resides behind the curtains in that quaint Main town.
We learn Sarah's home town is saturated with familial violence, addiction, and generational poverty. There is plenty of darkness on the edge of town where Crystal (Sarah's mother) and Sarah finally settle, in attempt to make a peaceful life for themselves. This is real-life horror dear readers because you'll see that sometimes no matter how much gusto and determination  good people put into escaping generational woes, the darkness still manages to win.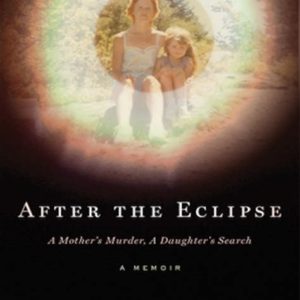 Yes, this book kept me up at night too; and I can't recommend it enough.  Sarah Perry is a splendid writer with keen insights into the sad town and her fucked-up family. She details her mother's and her own history without a hint of self-pity.  The reader is privy to pages full of thoughtful examination and forgiveness of those who ultimately let her and her mother down in the gravest of ways.
More memoirs, my favorite graphic novel of the year is Thi Bui's memoir, The Best We Could Do.  As Bui gives birth to her first child, she starts to reflect on the family into which she was born.  The book tells the tale of her mother, father, and sisters and their lives in war-infested South Vietnam of the 1960's and 1970's. It is beautifully written and illustrated by Thi. This is another book about a family hammered by a past over which they had no control. History for this family meant an overwhelming crush of poverty, violence, and dislocation. The drip drip drip of war tragedy feels to be too much for a single young family to endure. And yet…
I loved The Best We Could Do. If you haven't read a graphic novel in some time or the reality of war feels a bit hazy around the edges, I'd start here.
Between The Best We Could Do and Ken Burns' documentary on Vietnam that aired this fall I decided that I would cross Vietnam off my future vacation list. The US has inflicted too much damage there, all the while knowing it was wrong and fruitless to wage war. I don't think I could look anyone in the face if I visited.
Finally, I have just one more graphic novel recommendation: I, Parrot by Deb Olin Unferth and illustrated by Elizabeth Haidle. The narrator is Daphne who tells us a short tale of her struggle to win custody of her son, maintain her relationship with her lackadaisical but caring boyfriend, and care for 42 exotic parrots while housesitting for her fussy boss. Oh, and the parrots get mites.  Wonderful illustrations. And not a hint of war or ghosts!  Pick it up for a smile.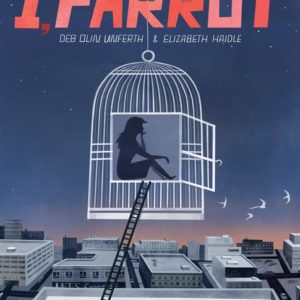 ---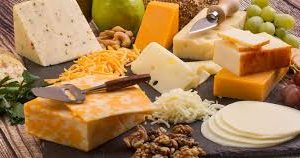 J writes:
Sweet Dreams are made of Cheese.
Happy New Year, Scramblers.
It is my last day of holiday vacation, the first day of 2018. I'm sad to see vacation end, but honestly, it's time to get back to work. Here's the post I meant to submit during my time off. Instead I was doing jigsaw puzzles, reading, napping, re-watching the entire Mad Men series, and other dawdling things.
My intention was to blog about the outcome of my 2017 New Year's resolution—which was to write down all the dreams I had that I could remember. I thought about putting this post on "Other Histories."  But, it turns out that my dreams are not worth blogging at all. DreamJudy frets about work constantly, and with good reason. She is always running late, shows up to meetings and classes unprepared, or worse – unprepared AND naked. The DreamCelebrities that make the scene are A-Minus list, at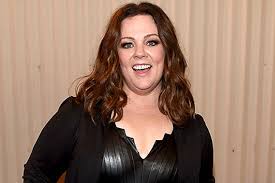 best. Okay, there was one really cool big-stadium rock-concert dream when DreamJudy got to jam with
DreamMelissaMcCarthy, but Melissa's not even a musician in real life. And yeah, Jeremy Renner is cool, but all DreamJeremy did for DreamJudy was show up and hand her a flashlight and then no trace of him for the rest of the dream. What was the flashlight for anyway? By December, in a meta-dream, DreamJudy was fretting about remembering to write her dream in her dream journal. What a worry-wart.
So…No, Scramblers, I couldn't bring myself to make you read about my dreams of 2017.
Instead, let me tell you about a couple of books.
Roz Chast began what became the book, Going into Town, A Love Letter to New York as a guide for her daughter who grew up in a New York suburb and was leaving home to attend college in Manhattan. The result is a wonderful, funny, honest description of New York that is sincerely useful and hugely entertaining. She explains the layout of the borough, transportation, attractions, and other stuff. And throughout, there is no question that Roz Chast loves New York.
I tried not to plow through this book in one gluttonous read. I failed. But I know I'll read it and pour over Roz Chast's wonderful illustrations again and again. You should too.
I also read Chemistry, a novel by Weike Wang. This was an enjoyable book about a young chemist failing in her doctoral program while in the middle of a break-up with her chemist boyfriend. The unnam
ed narrator easily solves math, physics, and chemistry problems, but struggles with the fundamental elements and theorems for navigating life.
Are there fundamental elements and formulas for self-acceptance and happiness?  Perhaps a few, she finds. This is a quick, engaging read. Dr. Dan, I'm recommending especially for you. There are a few good chemistry haha's in it, and it draws good parallels between human behavior and elemental reactions.
Here's to 2018 Scramblers. Keep reading. Keep writing.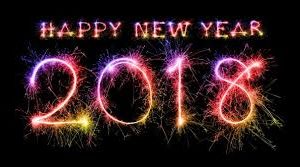 ——————————————————————————————–                                                                                                            J's latest reads trigger thoughts about Space, Time, and the deep blue Sea.
On a recent work trip, I arrived at the airport only to realize I had forgotten to bring along Manhattan Beach (by Jennifer Egan), the book I was reading – and loving – at the time. Darn!
Oh well, I got through the first leg of my trek with a little eyelid time and switching on and off between the flight magazine's Sudoku and crossword puzzle (failing at both –Sorry, next person in 12C. I left you with scribbly, half-completed, widely off the mark puzzles.  You could have done better, I know).
I was flying to L.A and rooming with friends. No need for my book there. Night time reading was replaced with catching up and conversations beyond a reasonable bedtime, even though everyone had to get up and go the next morning.
The conference I attended was the American Speech Language and Hearing Association (ASHA) Annual Convention. For three days, 13,500 speech pathologists and audiologists collectively "un-hipped" downtown Los Angeles. We were everywhere: our name badges proudly hanging from our necks on bright lanyards; our free bags full of free pens and cheap swag from vendors and exhibitors; a constant hum of conversations could be overheard detailing syntax, executive functions, phonological processing, acoustic gaps, spectral resolution…etc.  It was a Nerd Fest. Probably everybody's field has them, and this is ASHA's. I'm all in. I look forward to it every year.
When I attend convention, I tend to take the opportunity to go to presentations about topics of which I know little, but that interest me. So, this year, I went to a session regarding the effects of microgravity on the vestibular system. Space travel. It was fascinating. It was presented by a young enthusiastic hearing scientist whose studies were inspired by her life-long love of space. She even went to space camp as a kid and reported that adults can go too, and that it is "totally worth it."  She was an excellent speaker and made complex physics digestible to the lesser of the scientists in the crowd (c'est moi). She supplemented her talk by showing footage of Scott Kelly, the astronaut who, along with Mikhail Kornivenko, spent almost an entire year in space (on one mission, not just cumulatively). The videos captivated me (as well as conjured a little claustrophobia).  The only way to know if you are right-side up or upside-down on a space capsule is to have signs on the walls so the direction of the writing orients you. In space, the change in g-forces affects the visual, vestibular, and muscular-skeletal systems at the cellular level. Upon return to earth, neither Kelly, nor Kornivenko were able to really focus or walk. I found some video where you can see them being carried out of the capsule and set down gingerly in what appeared to be adult-sized baby-carriers so they can gulp fresh air and give the press thumbs up. It's not as good as the videos I saw in the presentation, but here's a link…https://www.youtube.com/watch?v=6IUr0gA1M9k (you kind of have to fast forward through some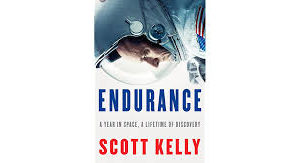 talking heads).
So anyway….back to books, and forgetting mine on this trip… Moved by this thought-provoking presentation, I planned to pick up Scott Kelly's book Endurance: A Year in Space, a Lifetime of Discovery, at the airport on the return trip, but the airport bookstore didn't have it. With about 3 hours in LAX to go (I had been cautious and overshot the time it would take to get to the airport, leaving some major gate lounging time), and a layover in Denver on top, I had to find something.
So I selected All the Missing Girls by Megan Miranda. This turned out to be an excellent trip book.
This is what we learn early in All the Missing Girls: Nicolette Farrell is a school counselor in Philadelphia. She's recently become engaged to Everett, a lawyer poised to become a partner in his father's law firm. One nightNicolette gets a phone call from her brother, Daniel.  Daniel explains that their fat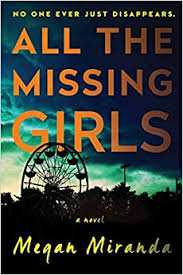 her, who lives in a nursing home, is becoming more and more confused. Though she had intended to use her summer hiatus to plan her wedding, Nicolette sublets her apartment, puts her things in storage, and heads back to Cooley Ridge, North Carolina to help her brother take care of family matters. Readers also learn pretty early that Nicolette's past awaits her in Cooley Ridge. Nik, as she is known there, having worked hard to shake the town  (and her past) off, is not eager to face her high school boyfriend – one-time fiancé – Tyler and the ghost of her best friend, Corinne, who went missing right after graduation.
Okay, when I say "ghost" I mean it figuratively. This is a mystery, not a ghost story. Many of the people in Nik's graduating class never left the town. Corinne's body was never found. People still talk about the incidence. When the case was not solved ten years before, the town invented a resolution, and their version featured Corinne's' boyfriend at the time, Jackson, as a murderer. Of course, still living in town, Jackson has never been able to get out from underneath the suspicions.
Got it so far? Girl runs away from past, makes a good life for herself, past catches up.
And then… Past goes head to head with Present. While Nik is in Cooley Ridge, tending to family matters, another girl goes missing. And the girl happens to be dating Tyler (ex-fiancé). We learn this bit of de ja vu right after Nik arrives in Cooley Ridge. And then, Readers, Farrell light-jumps the story two weeks ahead and lets it unfold backwards. This device works, because remember, Nik has spent 10 years getting out from under Cooley Ridge. New facts, plus old memories, surface and reveal themselves slowly.  As a character, Nik learns some of these facts along with us, but some of them, she has withheld from us until she can no longer. And as each truth is revealed, the story comes together, and concludes.
This book was a wonderful distraction on a long travel day. I'm giving thumbs up. Take a look and let me know if you like it too.
When I finished All the Missing Girls, I had the rest of Manhattan Beach waiting in the wings. Knowing that I loved Jennifer Egan's 2011 Pulitzer Award Winning novel, A Visit from the Goon Squad, Dr. Dan sent me this latest of hers. I love when a good book appears before me. And this one was a beauty. Thanks Dan!
Manhattan Beach is a good mob story. It goes: The U.S. is just years from entering WWII.  Anna Kerrigan is a bright little girl who reveres her father. And he, Eddie, enjoys her company more than anyone else's. To Anna's delight, Eddie often takes her on business errands and day trips. One day Eddie takes Anna on an excursion to Manhattan Beach to the home of a wealthy man named Dexter Styles. Eddie and Dexter disappear to talk business for the entire day while Anna plays with abandoned toys of the Styles children the likes of which she could have only ever dreamed of owning.
Following this meeting, the Kerrigan's lifestyle improves. They are able to get a wheelchair for Anna's younger sister, Lydia. Lydia is completely dependent for care because of severe developmental and physical impairments. (Interestingly, she is also breathtakingly beautiful with a knowing gaze even though she has never uttered a word).  They are also able to acquire meat, dairy, and other goods in a time when these rations were hard to come by. However, an additional occurrence following his meeting with Styles, was that Eddie no longer took Anna with him on his business meetings.  The business meetings became business trips, and eventually, one day Eddie never comes home.
He disappeared.
Then…Anna grows into a smart young woman coming of age while the U.S. is in the thick of WWII. Lured by the glamor and novelty of being allowed to work and earn her own money, she leaves college to work in the New York shipyards. Bored stiff at her first job there, measuring nuts and bolts, she earns herself a job as one of the divers. The position is not only physically difficult, but she must overcome prejudices you can imagine. She eventually becomes "one of the guys" – her gender almost completely ignored by her coworkers and boss except when they are complimenting her on not being like a female at all.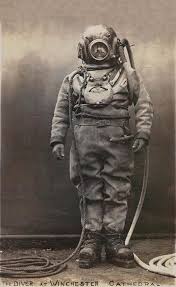 Scramblers, Manhattan Beach is not just a good story, it's illuminating historical fiction about the lives of women permitted into, and excelling at jobs, that were traditionally only given to men. It is about the New York shipyards, and specifically about the undersea divers who worked on the ships. Egan's descriptions of the 200-pound "diving dresses" and the intricate tasks they performed hundreds of feet under the sea, in three-fingered gloves, is riveting.
Despite her new-found camaraderie with her fellow divers, Anna is, indeed, a girl. Egan proceeds to tell Anna's personal story: her relationship with her mother and sister; her reunion with Dexter Styles years after she met him as a little girl and has come to realize he is a criminal; the story of her father's disappearance. And also, personal tales from the time period. The "Marrieds" who work at the shipyards with kids at home while their husbands are at war. Nell, a single girl who used to work at the shipyard, but now is set up in an apartment by her married boyfriend. Anna's diving workmates who, for one reason or another are "undfraftable" for war. The business men, legal and gangster, that manipulate the economy. Typical of Egan, each character, main or supporting, is richly illustrated and could step in as center of the story at any time. They are like the Sea that is the constant in the story of Manhattan Beach. Below may be danger, like U-Boats; or secrets, like sunken ships; or simply, ever-present currents that push to and fro.
If you are looking for a good book to ponder, this is it. Like the sea it has a surface and a depth that takes some exploring.
---
C. and the Summer Good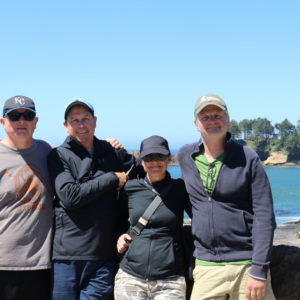 Nationally the news stories of summer 2017 sucked and their extreme suckiness led me to read books centered on the good. My reasoning was rooted in thinking that the right kind of a summer reading list could build a force field of sorts –a mighty shield against the raging national shitstorm. I read books mostly about kind people or wild animals or the great outdoors or any combo of the three. Book gris-gris. The good.
Yes, you got it, we all have our coping strategies and I chose to get through this summer's crappy news and ugly vibe by consciously building a wall of shimmering good plucked from the pages of books. It worked; armed with a thoughtful reading list and a few well-planned friend events, summer 2017 ended up A-Okay.
Still I cannot applaud Sumer 2017's exit more enthusiastically. And for the first time ever I am looking forward to the drawing-in of days throughout autumn and winter. I imagine enveloping all that is good around me and tucking in under warm blankets for the next several months. A glorious hibernation. All hot chocolate and peppermint schnapps. Swedish meatballs for sustenance and lingonberries for sweet. And when spring begins to poke and prod around my blanket fort, I hope not to emerge back onto a stage made only of one mighty burning turdstack.
A seasonal aside: for detail on how to tuck-in all comfy and such consider books with a bent towards a hygge sensibility. Pick up How to Hygge: The Nordic Secrets to a Happy Life by Signe Johansen and sit down with your favorite lap robe and the closest old dusty cat. Begin the hygge. 
Here are the books I read this summer that buoyed my faith in us and strengthened my belief that good is imbued in the most ordinary and common of things.
I wrote about Brian Doyle and Mink River in my last entry. Doyle died in May of 2017 and I attended a celebration of his life the 4th week in September in a downtown Portland church. Maybe I'll write about it sometime because it deserves to be shared. It was a wonderful event filled with speakers who were mostly local writers and family members. The church was packed and the big shambly joint filled with alternating waves of laughter and blankets of loneliness that smothered all sound. There were tears. I didn't know him and even I miss him. I told Andy with confidence as I walked back into the house after the celebration, "We would have been friends".  We would have been.
After Mink River I read Martin Marten by Brian Doyle. It's a story about beings who live in Mt. Hood National forest. Some characters are human (mostly kind and eccentric) and some characters are forest animals like Lewis the giant elk and of course, Martin Marten. Every character has their own storyline so there is a lot to follow but the book focuses on two central characters, Dave, a 14 year old who is "not particularly strong or athletic or brilliant" and Martin Marten.
Dave has modest hard-working parents and a sport of nature in his little sister Maria. Maria is a quiet one who has grown wise through her observations and play in the mossy forest. Her parents consider Maria a type of 'secret flashlight', something the family turns to when all is dark. It is hard not to love her.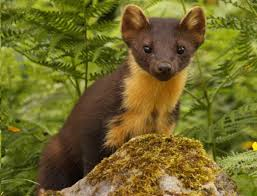 I didn't know what a pine marten was until I read the book. Here's just a starting point about martens: they are essentially smaller versions of weasels, they are fast runners, and determined fighters. In this story you will learn enough about their natural life that I imagine you'll want to see one sometime. I do.
Both Dave and Martin grow up over the course of the story. Their paths cross here and there as they slowly expand their lives in the forest and grow out of their parental homes.
I ended up caring deeply about both the human and animal characters in this book. (Jude: no animals were harmed in the making of this story). Read it whenever you are ready for a modern and light human/animal story.
In the Martin Marten acknowledgements Brian Doyle gives a call-out to a book about another forest animal called a fisher. So I ordered a used copy of The Winter of the Fisher by Cameron Langford. It is another wonderful nature novel, pick it up when you are ready for that kind of story. And no arguing: it is a must read if sometime soon you find yourself in a woodsy cabin while outside a chilly air lingers and the snow begins to fall.    
The Winter of the Fisher (a fisher is a relative of the marten – but bigger ) is a quiet nature story filled with just 3 characters who live close to one another in the vast northern woods. The characters include a Native American who lives alone, a dedicated trapper, and the young fisher. We learn very little about the humans or their backstory except that the Native American has retreated to the woods after losing a son in the war. We do read about the daily routines of all three characters and come to understand their knowledge of the natural world. "The woods" is a silent fourth character, a motherly presence that sustains all characters, each according to their needs.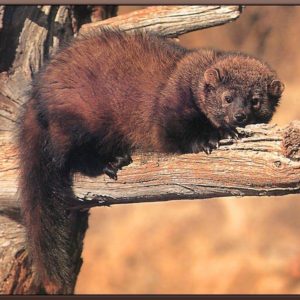 The plot evolves so that the Native American has an opportunity to rescue the fisher, who was wounded in a forest fire. And the fisher, to survive, must accept care from the same species that caused the forest fire.
The Native American and the trapper also cross trails in the story and the tension grows as the trapper begins his winter work, which ignites a conflict. This is a straight-ahead story but I was in awe throughout – it's addictive. Read it!
Lyanda Lynn Haupt is a self-described ecophilosopher who also writes books. I read one of her latest, Mozart's Starling. In her research for a book she was planning about Mozart Lyanda discovered that not long after Mozart completed one of his concertos he bought a starling to keep as a pet. It appears from Mozart's notebooks that the starling's singing inspired the composer. Also recorded in his notebooks is a motif Mozart copied from one of his concertos and next to it are notes the starling sang. There are significant similarities.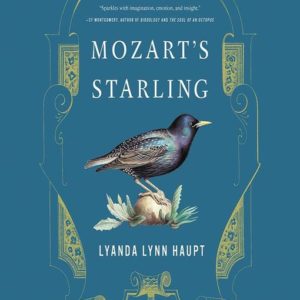 Here is the unique spin of this book, Lyanda decided that to better understand Mozart's life with a starling she would live with one too. So, she rescued a baby from a nest that was going to be 'removed' by Seattle park service. She named the hatchling Carmen. Nearly every bird in North America is protected, so it's illegal to bother a nest or take hatchings, but starlings are an exception since they are a non-native, invasive species.
If you read this book, which would be a great decision, you'll learn a lot about the most reviled birds in the US. And you will also learn in charming detail what life is like with Carmen, who is curious and smart and an outstanding mimic (and you'll read a little something about Mozart too).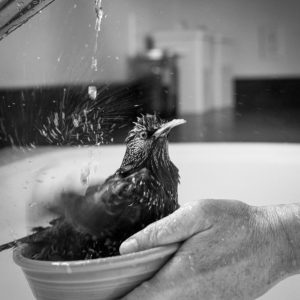 In the US we've been programmed not to think much of starlings because of their pest status. But Lyanda writes warmly about Carmen and the reader witnesses many instances of Carmen's intelligence and friendliness. While I was reading this book, I dreamed of having a starling in the house as well, but two dusty cats went tails down on that idea.
Good to know: the book is finished but Carmen remains with the author.
More of The Good – William Stafford
I can't tell you where I was, what I was doing, or how I first heard his words but I have settled on an image and I chose to remember it this way, I was passing through a room, the radio was on and most likely an NPR story was broadcasting. I know I was distracted but when I heard the words I was caught in place and had to refocus on my task to back off tears that came abruptly and seemingly from nowhere. Here is what I heard: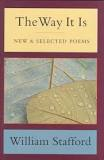 For it is important that awake people be awake,
or a breaking line may discourage them back to sleep;
the signals we give–yes, no, or maybe–
should be clear: the darkness around us is deep.
My reaction was unexpected but I am keeping the ragged edges of Trump's America tamped down so I am disconnected from my feelings. Still, lately certain words or visual images can quickly and without a warning break through my shield. Those words, Stafford's words, resonated deeply and I was determined to find the source. It took only a brief time to discover the author and learn that what I had heard was a closing stanza of a poem called "A Ritual to Read to Each Other". Find it. It's a wonder. And thus began my summer journey to learn about William Stafford – poet, peacenik, teacher.
Here are some things about Stafford that I believe are the foundation of his wonderfulness. He was born in the Midwest and as a child lived in Kansas. During the Depression he supported his family by delivering papers. He wrote a story based on that time and place, The Osage Orange Tree. It is spare and honest. It will take you 20 minutes to read, so treat yourself and start your Stafford journey with that one.
Down in My Heart is a record of Stafford's days in Conscientious Objector camp during WWII. He tracked the days and captured vignettes of the men with whom he lived and worked with while he was detained. In the end, he turned his notes of those days into a Master's thesis at the University of Kansas in 1947 and this book.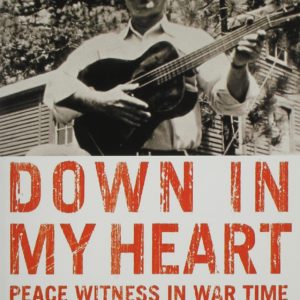 The CO camps that were the source material for Down in my Heart were civilian public service camps in the western forests of the US. The 'campers' were a ragtag group of men. Among them there were the religiously earnest from the Midwest, intellectuals from the big cities out east, and multi-generational COs. Many nights the men, who were determined to build a culture of creativity and non-violence, shared their work (their personal writings, songs, poems, and paintings) and in doing so created a long-lasting community. Many of the men didn't return home when the war was over but instead headed to San Francisco and became the fathers of the Beat Movement.
Down in My Heart gives us insight into how the work of non-violence was conducted during wartime by men disparaged mightily for standing up for their beliefs. It remains relevant and inspiring.
There are endless Stafford poetry books for you to select from if you want to become familiar with his work. And memorizing poems fits right into the fall/winter hygge mindset. I can't think of better words to consume and memorize.
"Your job is to find what the world is trying to be" from the poem Vocation by William Stafford.
Celine: a novel. Here's one thing you are going to notice as you get old(er), your crowd gets smaller. They die off, move away, retire from public life. It is simultaneously freeing and lonesome. One of the sadder changes is that there are fewer inspiring and relatable role models. Maybe that is why I enjoyed Celine so much.     
As it stands on its own, Celine is a well-written mystery story by Peter Heller. The special treat in this book is Celine herself. Celine, the once renown and semi-notorious "Prada PI" is now an older artist struggling with emphysema. But she is still driven to solve mysteries focused solely on reuniting families with missing relatives.
We learn in the story Celine's sleuthing is driven in part to fill an empty part of herself – I won't got into it here, but the backstory is revealed slowly throughout the book.
Celine is feisty and loved tenderly by her husband and son. But her world is getting smaller -restricted by her emphysema, age, and losing those close to her as a result from the havoc time and disease deliver over 65 years. How Celine battles on through all that is what makes this mystery different and immensely readable. There is a great scene in the book where Celine pulls a gun on a motorcycle gang in a remote Montana bar. I would love to see the movie interpretation of that scene. (Not even her husband has a clue where Celine learned her bad-ass skills).
I read that Heller wrote this book as a tribute to his mother.  Lucky him and lucky us that Heller can tell a delightful story about an admirable woman committed to helping people despite all that weighs her down.
Dear scramblers, happy hygge-ing!
---
J got a preview of a really great story…
The Book Delivered to the Ground was written by friend Mark Murphy Harms. It is not yet published, but I hope Mark is successful getting published so you can read it too. Though I am a friend, and a proud, early reader, I can honestly say this book is a real page-turner.
Respecting the novel's unpublished status, I don't want to spill too many plot details. Here are  some unwritten hints…
I think I can tell you this much: Mark sends modern characters, to a faraway time. He then expertly weaves historical facts within the narrative, and the reader observes the characters as they navigate their place and period. Once they have determined where and when they are, they must decide how they explain themselves (after defeating the language barrier): their existence and backgrounds, as well as clothing and gear; and how much of their historical knowledge they will or will not use to their advantage. However, Delivered to the Ground is not just sci-fi and historical fiction. It is also a war story, a romance, a mythical tale, and an action-packed adventure.
It's interesting to read a book written by someone you know. There is a character in this book—Fred—who is a tall, single, bald, middle-aged guy who knows a lot about hunting and weapons. He is smart about battle strategy and has spent some hours at gaming conventions where individuals have expertise in very specific wars and battles. He's in good physical condition and appears to accept life's events with, first – a practical approach; and after all immediate needs are met – takes philosophical stock of a situation.  –Mark, are you Fred? Is Fred you?
My impression, while reading Delivered to the Ground, was not just that this author can write, (Mark has a background in journalism, so I knew he could smith words,) but that the story was written by someone who loves to read, and has loved reading since childhood. The story is crafted in a way that makes you want to read it. Something big happens at the beginning and the characters, (all interesting or likeable, or both; and each tough as nails in their own way) spring to action. You root for them. The chapters have titles that hint at the content within, (sometimes the chapter titles are a play on words…for example, in a chapter called "Hitched" a woman is abducted and tied to a horse. The kidnapper, we learn, wants to marry her.  Good one). The  chapters consistently move the story forward. It's satisfying to take a few minutes to read just one, but you won't want to, you'll want to keep going. Reading this story put me in the mind of the chapter books of my childhood by Roald Dahl, Beverly Cleary, and E.B. White. I don't know, but I suspect Mark's childhood influences were maybe Tolkien, or Alexander Dumas. Delivered to the Ground has much traversing over the land and lots of battle action. Mark threads themes from ancient myths throughout the book, in a sense, retelling ancient stories in a new way.
Unlike the books I read as a youngster, however, and adding to its appeal, this story features gender-bending, sex, drugs, and rock-and-roll. Well, if not rock-and-roll specifically, plenty of wild party scenes with dancing and songs and a high (literally) priest.
I'm recommending this one with enthusiasm. And to double the pleasure of reading a good book, it was written by a friend and I got a first look. I mean… Mark "Knew you when!"
---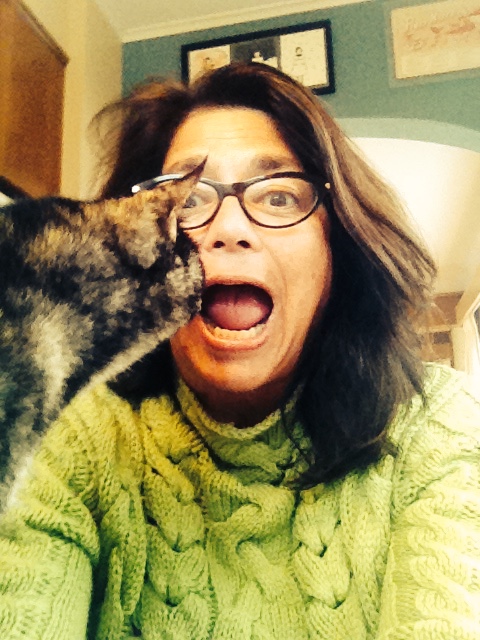 At long last…the light!
It's well into summer now and the light is back. Portland delivered a long and rainy winter this year.  Winter also managed to slosh over into spring. So for 6  months I drove to work in the rain-splattered deep grey light which camouflaged everything around me including drunk pedestrians tripping into traffic.  And each night I picked my way home down the steep and slick northwest hills.  The hills even took to expressing their displeasure with 150 days of rain (between October 1 and April 30) by regularly sluffing off saturated acres of mud and Doug firs onto the highway, making the slow and dicey trip home just that much more so.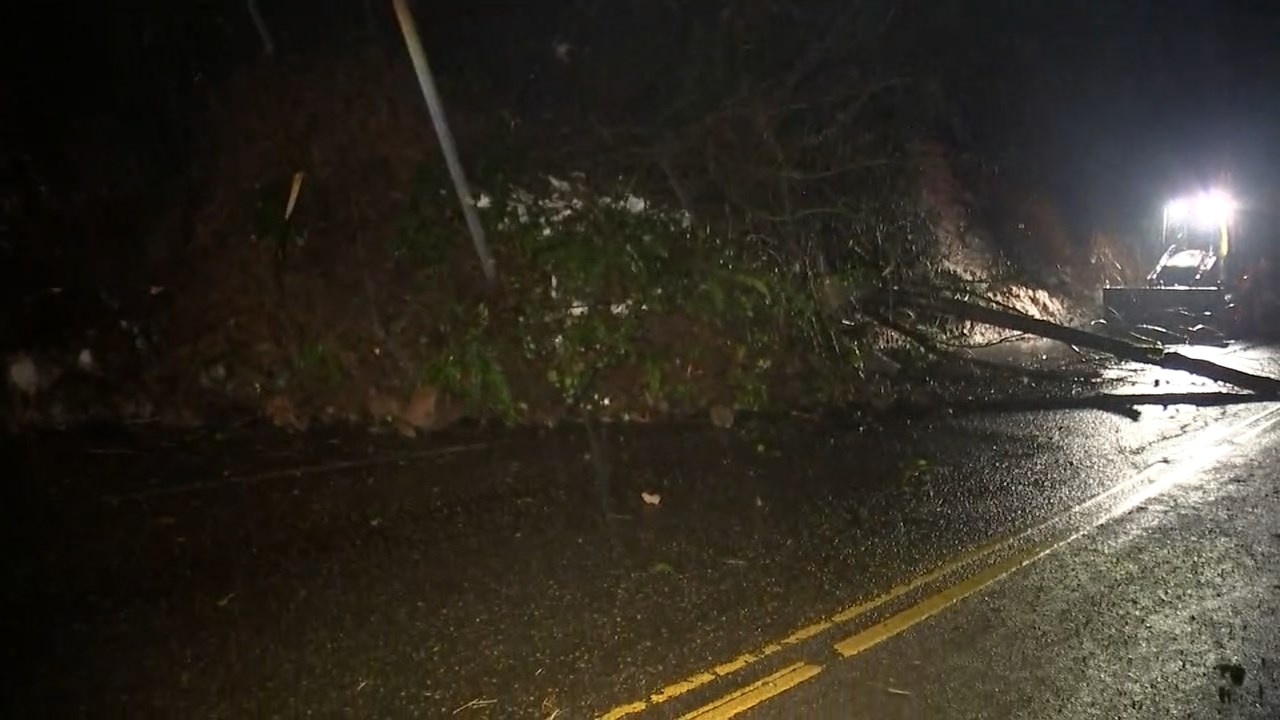 Even as the light boldly returned sometime in early May and the rains stopped abruptly about the same time, I couldn't shake the darkness from my reading.  I continued to read books with unreliable & mentally unstable narrators (like Eileen by Ottessa Moshfegh and I am Thinking of Ending Things by Iain Reid) and slogged terrified through an unrelenting dark vision of a second American Civil War and its aftermath, American War by Portland author Omar El Akkad.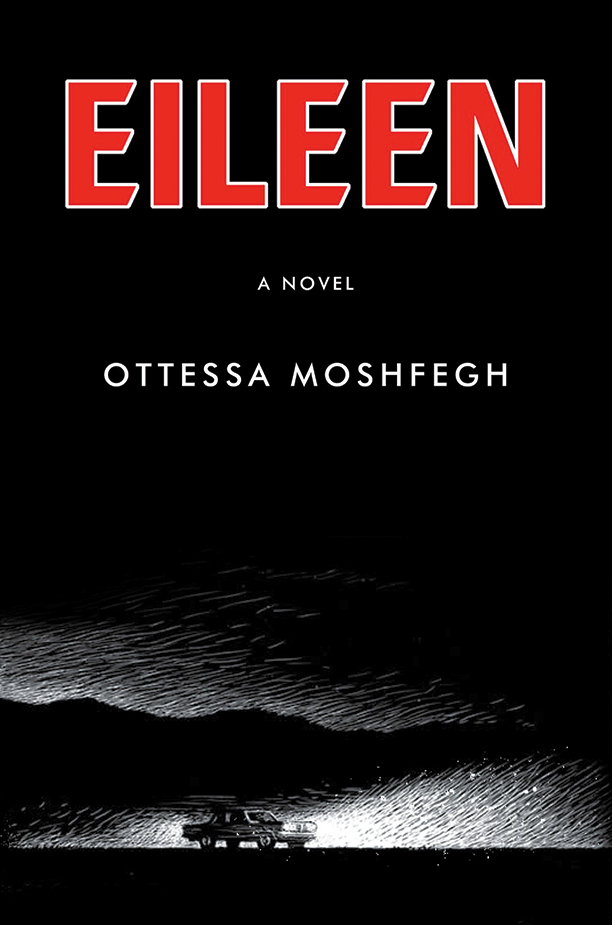 Don't let me put you off these books, especially American War.  Omar El Akkad is a journalist who has covered war and other man-made disasters which he uses as starter material for this realistic story of a broken American future. El Akkad has said in interviews there is little in his book that is not related at least somewhat to our current state (of brokenness).
In American War the central character, Sarat Chestnut, is 6 in 2075 and lives in an America that battles flooding linked to climate change,  bans the use of fossil fuels, and is at war with the Southern states because they want to protect their coal mining heritage.  This weakened America allows Mexico to annex sizable portions of the Southwest. China and the Middle East also play a part by meddling in US political affairs.
It all sounds eerily familiar, right?
Sarat's life as an adult is shaped by all these things and an adolescence spent in a boring and dangerous refugee camp. Things don't go well for anyone in this story.  This book is amazingly crafted but it is unrelenting in the large canvas of dark sorrow it paints.  It feels real.  You can't dodge the emotional impact of reading about all we may lose one day. Crack this book open in the light, perhaps at the beach with a good supply of booze and happy music playing all around you to maintain a balance.  Think about the survival skills you may want to start building.   
And then came the light, which sprang from a different kind of dark. A friend of mine from work, a cancer survivor, lost two of her friends to breast cancer within two days of one another a few weeks ago. The following weekend her beloved dog passed away.  He was her loyal friend and would spend endless hours at her feet on days when she worked from home. Finally, her favorite author died, Brian Doyle, who lived in her neighborhood just south of downtown Portland in Lake Oswego. I don't know how she is getting out of bed nowadays but she is and maybe it's because of Brian Doyle.
I read Mink River by Brian Doyle after hearing my friend's stories of all the death.  Mink River and Brian Doyle brought the light back to my reading.
First here's a bit about Brian Doyle.  He died on May 27th and he was only 60 years old. He wrote a lot of books about all kinds of subjects, including fiction, and won the American Academy of Arts and Letters Award in Literature.
In November of last year Doyle learned he had -in his words- a "big honkin' brain tumor."  Portland came together to raise money for radiation and chemotherapy treatments and to pay-off the mortgage on his house so his family wouldn't be strapped when he was gone.  Oregon was his adopted home and of it he said Oregon gave him "the people I love best, wonderful friends, good work, and clean water by the ton from the sky".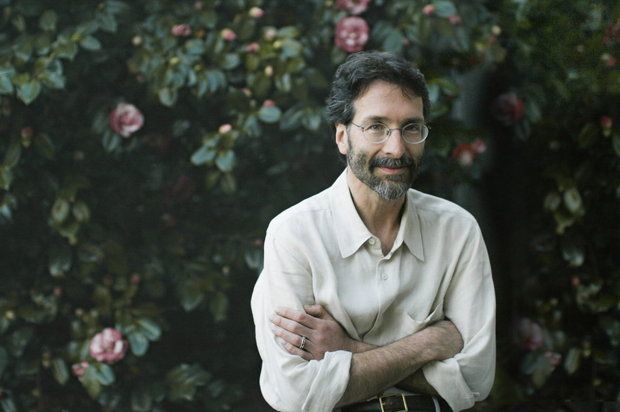 Mink River is a story of a small Oregon coastal town, drippy and green, forested and mossy, bounded by rivers to the north, east, and south and filled with eccentrics, a good number of them the walking wounded (physically and mentally), and thankfully just enough healers to set everyone all right again. Imagine a darker Northern Exposure set at the Oregon Coast and then throw in a crow who speaks English very well  (taught by a dying nun – so you wouldn't expect anything less) who sacrifices his wings to save an opera-loving cop.
Mink River is narrated by a certain handful of the 500 town residents. The story's perspective flows back and forth between the narrators.  There is a good amount of magical realism that intertwines the story lines, which may not appeal to everyone.  But this book brought the light back to my reading again, and for that I am thankful.  I am reading more of Doyle, that is for sure. Of Mink River Doyle indicated it was his way of saying thank-you to Oregon; here's an example:
"On a clear day the Oregon coast is the most beautiful place on earth—clear and crisp and clean, a rich green in the land and a bright blue in the sky, the air fat and salty and bracing, the ocean spreading like a grin. Brown pelicans rise and fall in their chorus lines in the wells of the waves, cormorants arrow, an eagle kingly queenly floats south high above the water line."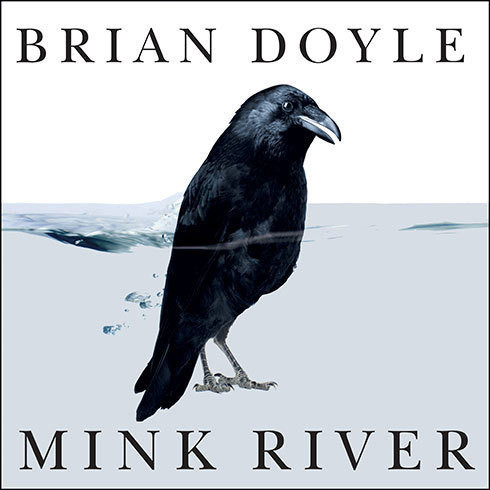 From Mink River my reading has just gotten more summery. Is there any location more captivating as sleep-over summer camp to build a story line around female friendship? Especially when we get to see the friends year after year -initially as  campers and then as  camp counselors. I read Perennials by Mandy Berman in two nights.  It is a novel of friendship forged at camp but carried through the years between two very different girls with very different backgrounds and personalities.
Berman builds interesting backstories and adds in multiple camper voices to give us broad views of the main protagonists, Rachel and Fiona. This book gets big thumbs up for any one's summer reading list.  It is a good first novel for Berman and I look forward to more from her.
Finally,  rest in peace Brian Doyle.  Thanks for all the books and the light that is contained within their pages.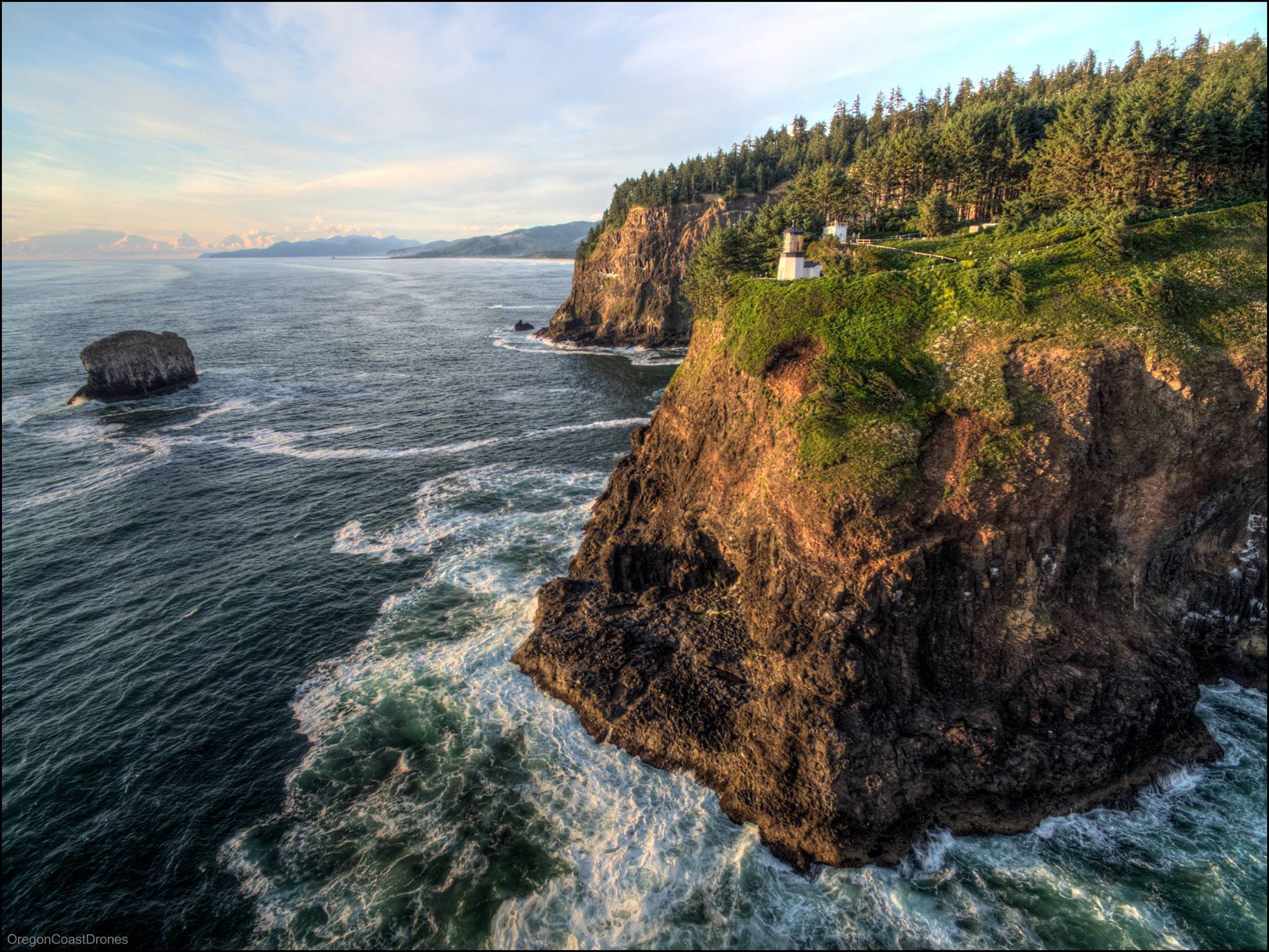 ---
J writes…
Remember my bid at reading the entire Nebraska Sesquicentennial booklist?
I was a DNF. Did Not Finish.
There were just some books I could not make myself read.
Non-fiction – I'm talking to you.
I don't gravitate toward non-fiction. I like to escape in a story told with a little excess here and hyperbole there.  I mean, in the end, it's really all fiction, isn't it?
For this prejudice though, I have many exceptions. In fact, a couple of years ago I wrote a post acknowledging my love of True Crime.
My last two reads were non-fiction.
I read The Blue Tattoo: The Life of Olive Oatman, by Margot Mifflin. About this book: Captivating. Riveting. Engrossing. 
In the bookstore at the Willa Cather Center in Red Cloud, Nebraska, Olive Oatman, from the cover of a book, and I locked eyes. I knew I needed to know her story.
The gist of it is that in 1850 when Olive was 13 years old, her family followed a sorely misguided Mormon named John Brewster from Springfield, Missouri to the Gila Valley in what is now Arizona, where they, and other "Brewsterites" were lead to believe they would find fruitful land, agreeable weather, benevolent natives, and essentially – Zion. Instead, on March 19, 1951, the Oatmans found themselves separated from their wagon train and the family of nine, parents and seven children ranging in age from 1 to 16 years were attacked by unfriendly natives and all but three were brutally murdered.
Olive and her older brother Lorenzo survived, as well as their younger sister Mary (for a time). Olive, 14, and Mary, aged seven, were taken hostage by the Yavapai Indians. Lorenzo, thought bludgeoned to death, was only nearly-dead and lived to wander the desert for days before finding their former wagon train.
Olive and her sister were enslaved for a year, after which the Yavapai traded them to the Mohave Indians with whom Olive stayed for four more years. Mary, a sickly child, lived part of this time, but eventually died in captivity, probably of starvation. The Mohaves, a tribe now known for their gentle nature, took Olive into their family, raised her, and tattooed her and nicknamed her as one of their own.
Eventually, word spread among white soldiers and trappers in the territory that there was a white woman living among the Mohaves. Olive was found and traded back to white men for the price of some horses and beads. She had been assimilated to Mohave life, believing her family was completely dead for most of her formative teenage years.
Back among white society, Olive is reunited with her brother, Lorenzo, who had never given up hope of finding his sisters. Lorenzo had lived a hard scrabble life since the attack living with whomever would take him in and sometimes finding his own way as a young teen. Reunited, the siblings, still only around 20 and 19 years old and having had no formal education since they left Illinois, were approached by a charismatic Mormon minister, The Reverend Royal Byron Stratton. Stratton convinces them to tell their story, already sensationalized by word-of-mouth, in a book about their attack and Olives captivity.  Stratton's book, The Captivity of the Oatman Girls Among the Apache and Mohave Indians became wildly popular. Olive begins a speaking circuit.  The sale of the book and her speaking engagements support her and Lorenzo.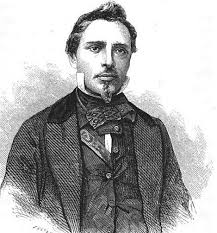 Lorenzo eventually tires of the constant notoriety. He falls in love with a girl and takes her west to farm in hope of living a normal life. Olive eventually finds love too, marries a wealthy farmer from Michigan, John Brant Fairchild, who is protective of her and her history. They move to Texas where Olive becomes a benefactress of an orphanage in the town of Sherman Texas. Olive and John eventually adopt a daughter of their own.
Throughout the rest of their lives, Olive and Lorenzo correspond regularly with each other, with their aunt – their mother's sister, and some other extended family members. In the letters, they talk of everyday business and provide family updates. They also write of physical and mental symptoms that were probably a product of living in the early 19th century. Often, however, their letters reflect what was probably post-traumatic stress disorder from the ordeal that occurred in their young lives.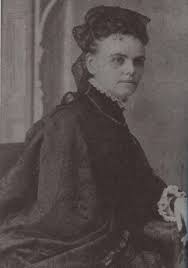 This book is interesting on so many levels, not the least of which is the attraction to Olive's tantalizing story of captivity. In fact, Mifflin devotes much of a chapter to exploring other tales of females in captivity. It is a specific literary genre and was popular in the days of Manifest Destiny. Based on true stories, women-in-captivity plots typically include a virtuous young woman kidnapped by natives depicted as godless savages. The women are then rescued heroically by whites who return them back to safety and society. These stories were often authored by clergy (male) who probably profited more than the victims. They justified their profits believing that if it weren't for their taking artistic license with the stories to relieve all doubt of the female's purity and exhibit the greatness of natives' heathenism, the unfortunate victims would never find a place in society again. Mifflin's edge when writing about Stratton is disdainful and unsympathetic (and a little humorous). In this genre, Stratton was one of the biggest blowhards of all—Mifflin exposes him as such.
The real truth about Olive's story died with her, but Mifflin reasonably suggests that she must have been terrified of the Yavapais, who enslaved her and treated her and her sister poorly. With the belief that her family was dead, when the Mohave's acted kindly and protected her, she likely found some comfort and loyalty. Mifflin explores rumors and reports that Olive was married to a Mohave and actually bore children. Evidence confirms only, however, that she was treated like family.  Being separated from this second family after witnessing her first family murdered, must have been devastating. Yet, she had no choice but to leave the Mohaves once she was discovered with them. If she had protested going with the whites who rescued her, she would likely put the Mohaves in danger and would have been stolen away anyway "for her own good." If anyone were to learn that she felt love for the tribe she would have been shunned from society. The blue tattoo, the mark of her internment with Indians, was enough to alienate her.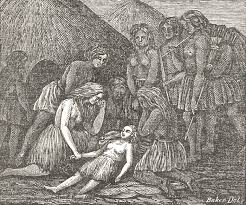 Also remember, she thought she had no living family, she had little formal education, and she was only 19 years old. She had little choice but to leave with the whites to protect herself and the Mohaves.  And she persevered. In fact, she survived so well that she became famous and her story imitated by a number of performers and frauds.
The Blue Tattoo is Olive's story, but it is also a social study of early 19th century—the people who joined the wagon trains, the whites who were already in the west (mostly army officers, cartographers, railroad workers and trappers), and the Indians. It was a hard lifestyle. Mifflin portrays the savagery of the whites as equally as she does the Indians. On the other hand, not all the scouts were anti-Indian. Some of them were thoughtful educated men with a healthy curiosity and willingness to learn from the natives – and vice-versa.  From the Smithsonian archives, Mifflin has excavated reports by military scouts that interacted and bartered with the same Mohaves with whom Olive lived. The descriptions are wonderful. One particular scout thought the Mohaves were "the finest specimen of humans." He notes their sense of humor and their joyful and confident nature. He reports with amusement that the Mohaves were impressed by nothing the whites could offer except firearms and steam engines. In one of his accounts, upon hearing the white man's hymns, the Mohaves shook their heads, scoffing, then launched into their own tuneless chanting. Ending their monotone song, they nodded smugly as if to say, "now that's how you sing a song."
I could go on and on about for this book. I loved it. If you too are fascinated with the psychological and physical strength of people that crossed the prairie in wagons; the resilience of Olive Oatman, who did the equivalent of time travel from one world to another and navigate both with grace; a realistic portrayal of the tenuous relationship between native Americans and the whites who encountered them in the westward movement, then read this wonderful book.  Pleeeeze read it. Then we must share a beverage and a chat.
Surprisingly, after reading about Olive, I slipped right into another non-fiction, The Most Beautiful, by Mayte Garcia. The cover indeed portrays one of the most beautiful rock stars to ever light up the world of music, Prince, Mayte's ex-husband. Ever so many reasons to love Prince – one of them was his privacy. He made this known both in words, and in unpronounceable symbols – "I may be eccentric, but just focus on the show." And the show!  By-golly-Wow…The music, the dancing, the performance, the talent – what a show.
So, with my apologies Prince, I'm not such a superfan that I can pass up the chance to learn a little of his inner workings.
I enjoyed reading this book. It made me remember music, movies, and videos I love. As far as scoop…well…would you be surprised to know Prince liked young ladies? That he was eccentric and even controlling? Yeah, I thought you wouldn't. Nothing shocking. He really did love basketball. He also loved pancakes. He liked living in Minnesota. He re-vamped the décor of his house every few years and had his cars painted to match. He was generous and stern with the artists he worked with. He went nutty for a while preaching the Word as a Jehovah's Witness, but unlike some rumors, Mayte did not associate this in conjunction with money or Scientologists vying for his favor. He was not a drinker or into illicit drugs– but Mayte suggests, as have others, he may have abused narcs because of true pain he had from the demanding performances he gave. She implies he had a long history of opioid use for this reason.
Mayte also describes the death of their child in detail. They had a boy who was profoundly disabled at birth and the experience was devastating for both.
By the end of their relationship, he was moving on to his next and she knew it because she had been the new girl once.
And there you have it. No need to rush out and buy it. If it falls in your possession, give it a skim. And don't feel too guilty if you were a fan. Mayte may have made a little profit from the tell-all, but she mostly stuck to the high road and I don't think she told ALL.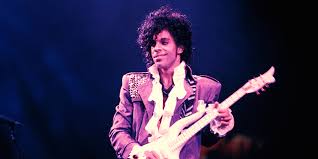 ---
C: always learning new things…
You know how Trump does this thing, upon discovering something new –to him– he will tweet or announce the detail as if he is bestowing special knowledge upon all of us plebs? Example, on Abraham Lincoln he said this, "Most people don't even know that he's a Republican, right? Does anyone know? A lot of people don't know that." WTF?  Did that guy, for all his gold-plated birthright, attend a sub-par grammar school?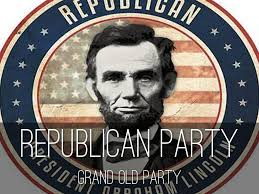 Well I am going to do that Trump thing: did you know there was a novel genre called "picaresque"? Wikipedia tells us that picaresque is: a genre of prose fiction that depicts the adventures of a roguish hero/heroine of low social class who lives by his or her wits in a corrupt society. Picaresque novels typically adopt a realistic style, with elements of  comedy and satire. This style of novel originated in 16th-century Spain and flourished throughout Europe in the 17th and 18th centuries."
Not knowing about the picaresque form is just one example of my spotty English education. The sum of my 4 years of high school English involved being taught by an ex-nun turned earth-mother who replaced the desks and chairs in our classroom with bean bags and book shelves handcrafted by her husband, an ex-priest. During those years we were gently directed to 'read what you want' and that, besides a yearly requirement to memorize a poem preferably by Richard Brautigan or William Kloefkorn, was the sum of that. (For those students who did not want to memorize a poem, an acceptable alternative was to create a banner displaying a poetic quote. The banner was generally cut from burlap and the letters cut from felt. If the quote could somehow be construed as religious, the poster was displayed in the school chapel and more or less announced to the entire student body just who was too damn lazy to memorize one lousy poem. Personally, I loved memorizing poems and two of my favorites that I memorized and recited from then are shared below*.
It is no surprise then my knowledge of the picaresque genre didn't come until I was nearly a senior citizen.->And note to all, if my life is ever a set to a fiction story, please insist it is rendered in picaresque style.
Dear Rocky Scramble readers, not only did I learn about the picaresque novel since I last posted, I also came to know a new author and read two of his books, The Sisters Brothers and Undermajordomo Minor.  His name is Patrick DeWitt and he currently lives in Portland but came to town by way of Canada.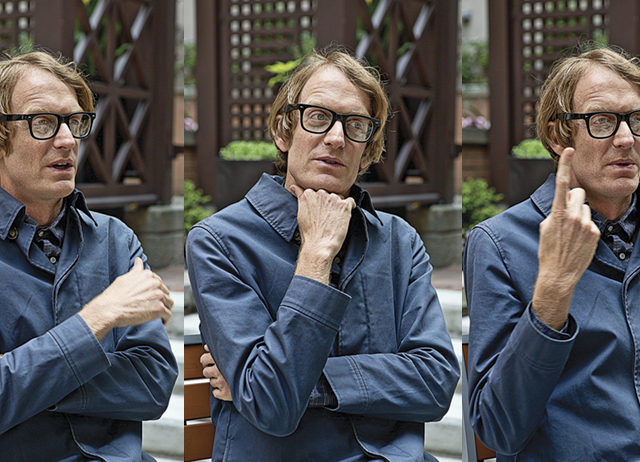 The Sisters Brothers is a picaresque novel of brothers named Charlie and Eli Sisters. The brothers are employed as travelling henchmen in 1850s Oregon Territory by a man referred to simply as Commander. Their latest orders are to ride into San Francisco and kill a man called Herman Warm who has in his possession a formula the Commander wants. Charlie's and Eli's journey south involves tragedy, death, whores, lost children, infected teeth, and one backroom operation involving an eye removal and a spoon. Believe it or not there are some laughs to be had in the Sisters' journey to San Francisco along with a fair share of those campfire coffee cups of sorrow.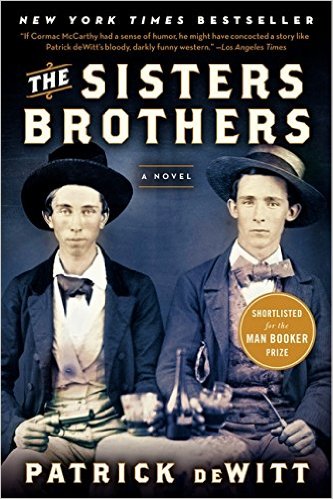 The narrator of The Sisters Brothers is Eli, the chubby one. He is also the only one with a hint of conscience (mind you, nothing more than a 'hint').  Eli speaks formally throughout the novel, the language reminiscent of Portis' True Grit.  For instance:  "I saw my bulky person in the windows of the passing storefronts and wondered, when will that man there find himself to be loved?" and, "The creak of bed springs suffering under the weight of a restless man is as lonely a sound as I know."  Yes, Eli is also hoping for love as he mercilessly piles up dead bodies on his trip south (which, I don't know, could be considered a deal-breaker for some of the single ladies).
Besides his search for love in whorehouses and barrooms along the way to San Francisco Eli has an intriguing allegiance to his horse, Tub (Charlie's horse on the other hand is called Nimble) and it was Tub I cared for the most in the book. I picked up this novel every night in hopes Tub's life would get better. (Here's a hint: it was an up and down series of events for Tub –with events trending downwards).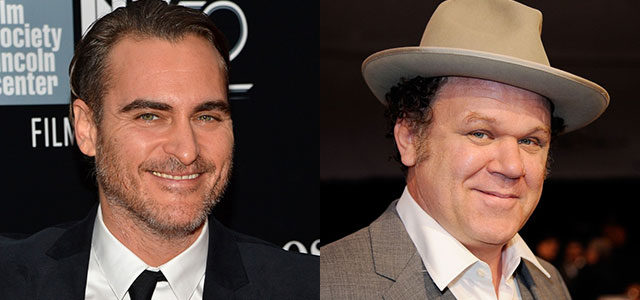 I won't give away any more about this Western picaresque novel. It's an invigorating fast read. Consider picking it up before the movie comes out. John C. Reilly will play Charlie Sisters and Joaquin Phoenix will play the unloved and contemplative narrator, Eli.
I read Undermajordomo Minor immediately after I read The Sisters Brothers. This time around DeWitt created a novel that reads like a folk tale.
The main character here is Lucien Minor, referred throughout as Lucy. Lucy has been forced to leave home by his mother for some unknown reason. We do see that Lucy's mother is close to gleeful at Lucy's leave taking even as he tries to slow down the process by waxing poetic about his love of home. It doesn't take much exposure to Lucy for the reader to quickly comprehend that Lucy is a lazy bones, a liar and somewhat of a showboater, which could be the root cause of being 86'ed from the house. Note that for all his unlikable traits Lucy is 'bad' at all them, being a lazy-bones pretentious liar doesn't come easily to him , which makes Lucy a much more likable character than you would expect. 
In order to support himself Lucy has taken his first job in a rundown castle in a village somewhere in forested 19th century Europe.
Here is a typical Lucy event: During his train trip to the castle Lucy spies a pair of pickpockets robbing his fellow passengers as they sleep in the night but Lucy is too frightened to stop the thieves or to even call out to the passengers. When Lucy arrives in the village the first people he encounters he chooses to lie about stopping the pickpockets, but it just so happens he is speaking to the thieves themselves who gently egg on Lucy's false self-aggrandizing story.
Later, once settled in the dusty mysterious castle, Lucy falls in love with a village woman (daughter of one of the pickpockets) who is promised to a tall and mighty warrior. (Jealousy ensues). And it takes about half of the book but Lucy finally meets the mentally deteriorating baron for whom he works. Lucy, for his multitude of bad traits, is a romantic at heart and decides to save the baron by bringing back the baroness. The story unfolds like a less polished Grand Budapest Hotel. Everything in this book feels familiar and because of that I wanted something unique, a fresh character, a twisty subplot. In the end I didn't feel I had gotten anything special, just a nice little romp through a crumbly castle deep in the woods, when the world was a bit more magical. And there is nothing wrong with that.
If you want to read DeWitt, my recommendation is to start with The Sister Brothers.
::::::::::::::::::::::::::::::::::::::::::::::::::::::::::::::::::::::::::::::::::
*Two Poems I memorized in 1974 for Connie Rulhman's English Class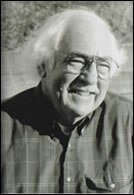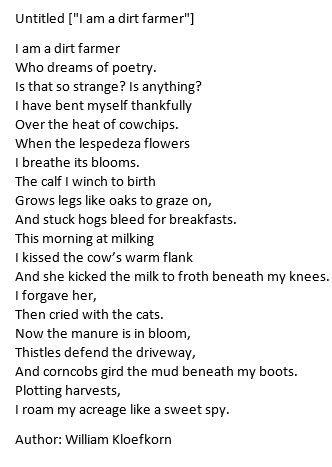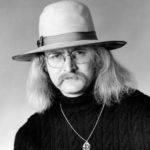 ---
J writes…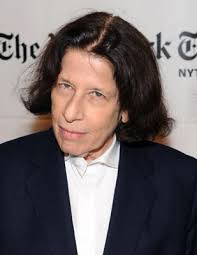 As you know, I like mysteries. I was reading a New York Times interview with Fran Lebowitz and she said she like mysteries "because they have an end, which is not true of all stories."  I agree. It was a good article. Here it is, if you want to check it out:
https://www.nytimes.com/2017/03/21/books/review/fran-lebowitz-by-the-book.html?&moduleDetail=section-news-2&action=click&contentCollection=Book%20Review&region=Footer&module=MoreInSection&version=WhatsNext&contentID=WhatsNext&pgtype=article    In it she was asked what book she would suggest for the President, who has proudly claimed that he does not read. Lebowitz responded "It depends on who's reading it to him." Haha.  FT.
But on with my book report…I just finished a book called The Girl Before by PD Delaney. We've had discussions on these pages before about setting taking on an actual role as a character in stori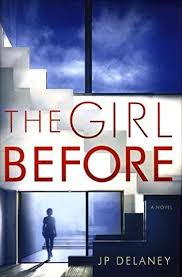 es. This is a pretty straightforward example. One Folsom Street is the address of a technologically advanced house in London designed by the prominent architect Edward Monkford. Monkford has designed the house with open space, clean lines, natural materials, and built-in everything to remove all traces of clutter. Monitors track and respond to its inhabitant's every mood and need with adjustments in lighting, temperature, sound quality, ionization…etc. Individuals who move in are made to sign a contract stating they will adhere to Monkford's rules – and the list of directives is extensive. The story is told from two perspectives which alternate chapter by chapter. Emma and her boyfriend, Simon, agree to the rules and move in after Emma has experienced a traumatic break-in and assault in her former flat. Jane moves in three years later, after Emma died in the house – seemingly murdered, though the case was never resolved.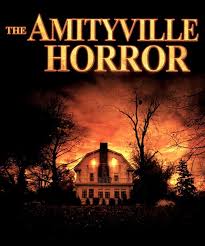 You know I don't like to give away endings, but I will say that One Folsom Street, the house, is not the murderer. I mean it's not the Amityville house. But Monkford's rigid rules and the confinements of such a "perfect" space play a role in this story, which in the end, is more a murder mystery than a haunted house story or even a psychological thriller. It's enjoyable if not terribly
suspenseful. When things start to wrap up, they fold nicely into tight little corners that would only work out in such a novel.  Could be a fun quick read over a few days if you need a go-to. Or, you can just wait for the movie. Rumor has it, Ron Howard bought the rights to it. So, in addition to a light diversion, you can have the added fun of casting characters while you read.
An aside about the author: PD Delaney is a pseudonym for a British writer named Tony Strong. He said of writing under a pseudonym that he likes it because it allows readers to read with attention to the story, not the writer; and because it keeps the gender of the author undisclosed, perhaps increasing the number of female readers for him. I had never heard of PD Delaney or Tony Strong before reading The Girl Before, so I don't mean to pick on him, but I think part of his reasoning is bologna. I don't think pseudonyms keep the identity of the writer secret nowadays. If that's true then why are pseudonyms' identities immediately disclosed the minute the books come out? ($). Plus, I think most readers can read a Robert Galbraith (AKA Harry Potter's JK Rowling) mystery without being confused or disappointed that her PI, Cormoran Strike, doesn't don an invisible cloak or cast a spell to solve whodunit. About attracting more readers from the opposite gender?  Well, I think female writers throughout history would say "You got that shit right Mr. Strong."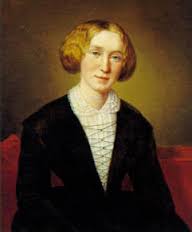 ---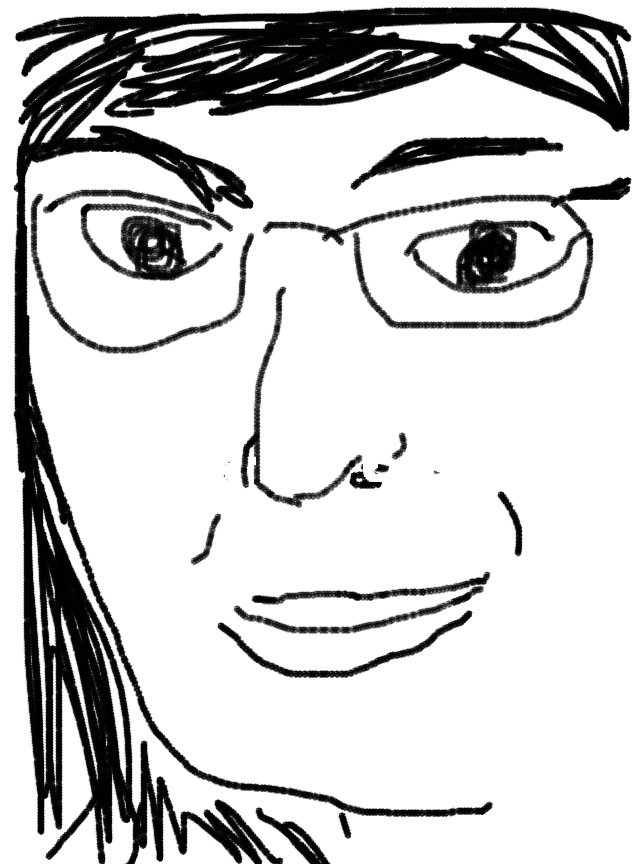 I'm a little cranky.  Let's see if you can tell:
In this post I want to talk about the evolving concepts of 'home' and 'women' throughout the ages… (Uh oh, here it goes).
In 467 B.C. Aeschylus wrote: 'Let women stay at home and hold their peace'.
About 2000 years later we had this: Thomas Fuller's Gnomologia: Adagies and Proverbs, 1732: 'A Woman is to be from her House three times: when she is Christened, Married and Buried'.
Then there is this general adage that still haunts us in its various forms; this version from 1832 in The New Sporting Magazine, Volume 3: 'A woman's place is her own home, not her husband's counting house'.
As for the 21st century I will steer clear of axioms and instead share recent statistics about 'women' and 'home'. The stats are stark when compared to the little ditties above but they serve up a bit more clarity to the heart of the matter.
1 in 3 women have been victims of [some form of] physical violence by an intimate partner within their lifetime.
1 in 5 women have been victims of severe physical violence by an intimate partner in their lifetime.
19% of domestic violence involves a weapon.
72% of all murder-suicides involve an intimate partner; 94% of the victims of these murder suicides are female.
These stats come from the National Coalition Against Domestic Violence.
Moving on.
I'll come clean, I am angry Donald Trump is in the White House and Republicans control congress. There are many reasons why I am flat-out pissed but here's one of them: when Republicans move into power you can be assured there will be some call to the idyllic past as they begin to dismantle progressive legislation.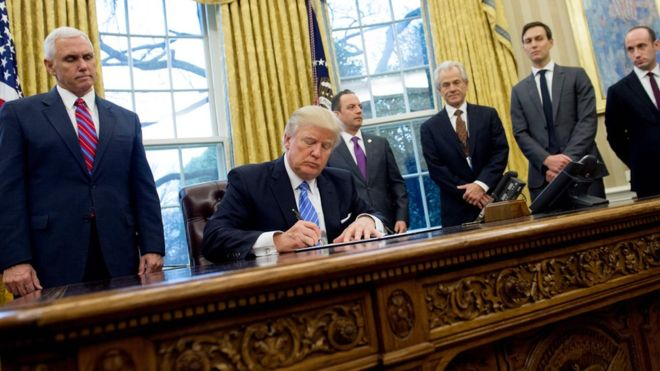 Republican recollections of the serene past are bullshit, especially for women. Things were never better in the 'good ole days' for women because women were blocked by law from protecting themselves from their husbands' varying degrees of violence and abuse, were denied the right to make reproductive and health decisions about their own bodies, and even denied the right  to create their own line of credit when married. I could go on, but I would just get all Louis Black angry about it.
On to  books about women and where we like to see them… in their (not so safe) homes.
I have never read anything by Edna O'Brien but I have read reviews of her work. I admit I didn't follow the reviews closely enough to ascertain anything other than she is described as a gifted writer/storyteller from Ireland.  On my mental 'must-read-sometime' list is her The Country Girls trilogy. But just before winter vacation I picked up O'Brien's first novel in 10 years, The Little Red Chairs.
As the story took up I felt it could be delving into a Northern Exposure plotline.  You see the book begins with a stranger randomly appearing one day in a lovely remote village on the west coast of Ireland. And the stranger's initial meetings with the locals are charmingly quirky and O'Brien's description of the town and surroundings evoke the green drippy beauty I love in the countryside. What a wonderful place, I thought. I thought, Oooo this will just like Cold Comfort Farm.  (If you haven't read Cold Comfort Farm by Stella Gibbons, then treat yourself to a bit of cheer).
As the story continues we discover the stranger is a holistic healer who calls himself Doctor Vlad.  And while the villagers are initially suspicious and a bit nervous around him they are also intrigued by his worldiness. Dr. Vlad is a fascinating addition to the insular village and it's not a surprise when women begin to look for ways to get the mysterious stranger to notice them. Even the town beauty, Fidelma McBride, is caught by Dr. Vlad's domineering presence. Time passes and Fidelma presses for an affair (she is unhappily married) whenever she can and finally Fidelma's beauty and relentless pleading wear down Dr. Vlad's resolve.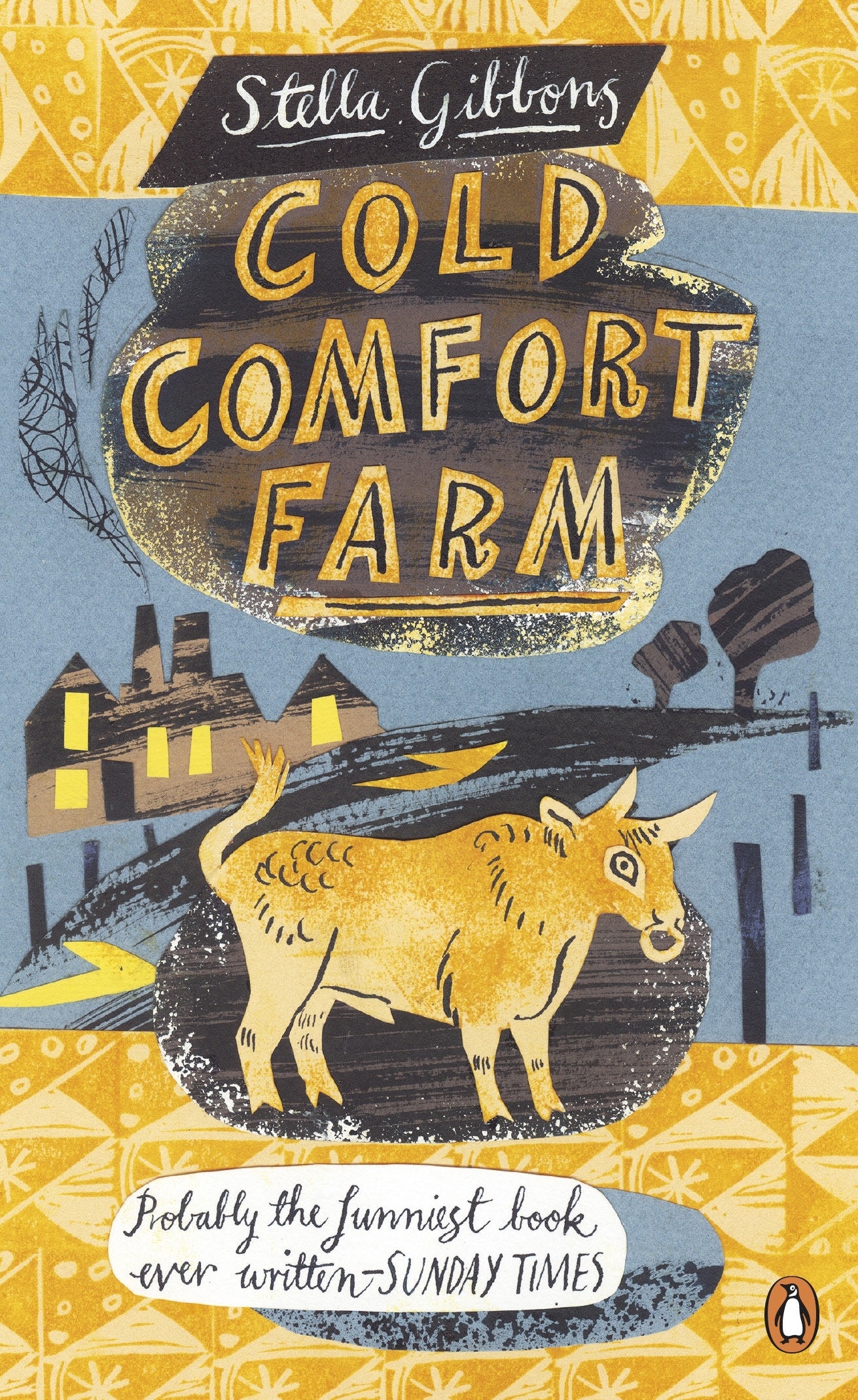 As I read further I began to sense things might fall apart, and it began to dawn on me that perhaps this was no Cold Comfort Farm or Northern Exposure set in Ireland. I stopped reading and googled more about Edna O'Brien. This is what I came across: her novels express despair over the condition of women in contemporary society and, in particular, attack women's repressive upbringing. Her heroines search unsuccessfully for fulfillment in relationships with men, typically engaging in doomed love trysts as a remedy for their loneliness and emotional isolation. (Roslyn Sulcas, from the New York Times March 2016).
Oh boy.
So. I will leave it at that.  You have all the information you need to decide whether to pick up the book or not.  Be assured O'Brien is a brilliant writer/storyteller who can clearly articulate the particular oppressive darkness that surrounds women even into the 21st century.  In The Little Red Chairs, O'Brien wreaks havoc on Fidelma's desires but also takes time to contrast personal pain with the beautiful Irish countryside and the charming village denizens, which makes it all the more cruel really. Okay, it's more than havoc, this book has plenty of gut clenching violence and it is directed against women who dare to venture outside their homes. This book was an emotionally rough read, but in the end there is no denying this novel's power and stinging relevance.
O'Brien ends The Little Red Chairs with this sentence, "You would not believe how many words there are for home and what savage music there can be wrung from it". This is the one thing that O'Brien gets wrong, I can believe it.
If you remember I loved Station Eleven by Emily St. John Mandel.  Well, Good  Morning, Midnight: A Novel by Lily Brooks-Dalton has been compared to the fantastic Station Eleven.  This is Brooks-Dalton's second book and she currently resides in Portland (yet another reason I chose the novel).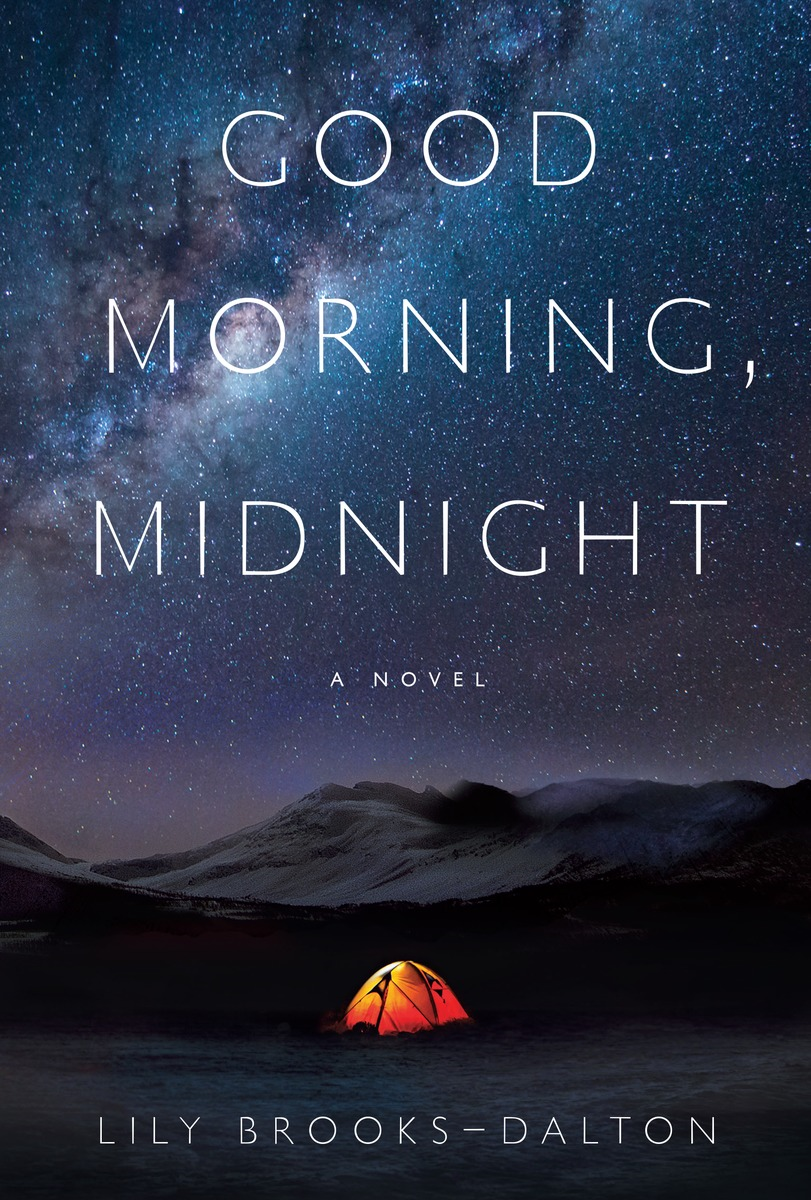 I enjoyed this science fiction novel which is told in two separate story lines. The first is Mission Specialist Sullivan's story. Sullivan is a female astronaut on her return flight from Jupiter. Sullivan and team have travelled further than any astronauts before them – and for that honor Sullivan has made a significant (almost shameful) sacrifice, there is a young daughter left behind and a marriage that will have ended because of her choice to fly. Halfway back to earth Mission Control goes dark with no warning and the crew slowly realizes they are alone and they will be alone when they land on Earth.
The second story line follows Augustine, a brilliant and aging astronomer who is in love with and uniquely wise about the stars. But his deep knowledge has been acquired at the expense of a home and any personal connections.  For years Augustine has lived and worked in remote outposts, failing to build any enduring emotional ties except to one brilliant woman many years before the story takes place. But Augustine let her go when she revealed that she was pregnant.
Augustine's story is set on Earth, in the Arctic specifically, where he was been working with a team of scientists. News of a catastrophic event arrives at their station at the novel's start by way of an evacuating military team. But while the rest of the group agrees to leave in the waiting helicopters Augustine refuses to abandon his work. Not long after everyone has gone, Augustine discovers a mysterious child, Iris, who has somehow –perhaps through the exiting chaos- been left behind. And now for the first time in his life Augustine must make a home for this odd little girl to whom he has no ties.
I loved this book and when you are up for another 'end of the world' plot, try this one. It is not as intricate or rich as Station Eleven, but it is an engaging story in its own right.  This novel has a more hopeful take on 'women' and 'home' because when you burn it all down there remains a chance of renewal.
Finally, The Nest by Cynthia D'Aprix Sweeney  is a book I discussed with Jude while in the middle of it. I mentioned  that after I finished The Nest I was going to boycott any further novels that have east coast dysfunctional upper-middle class families at the center of the story. I had had it. I got it. And I was a wee angry at The Nest for being just more of the same.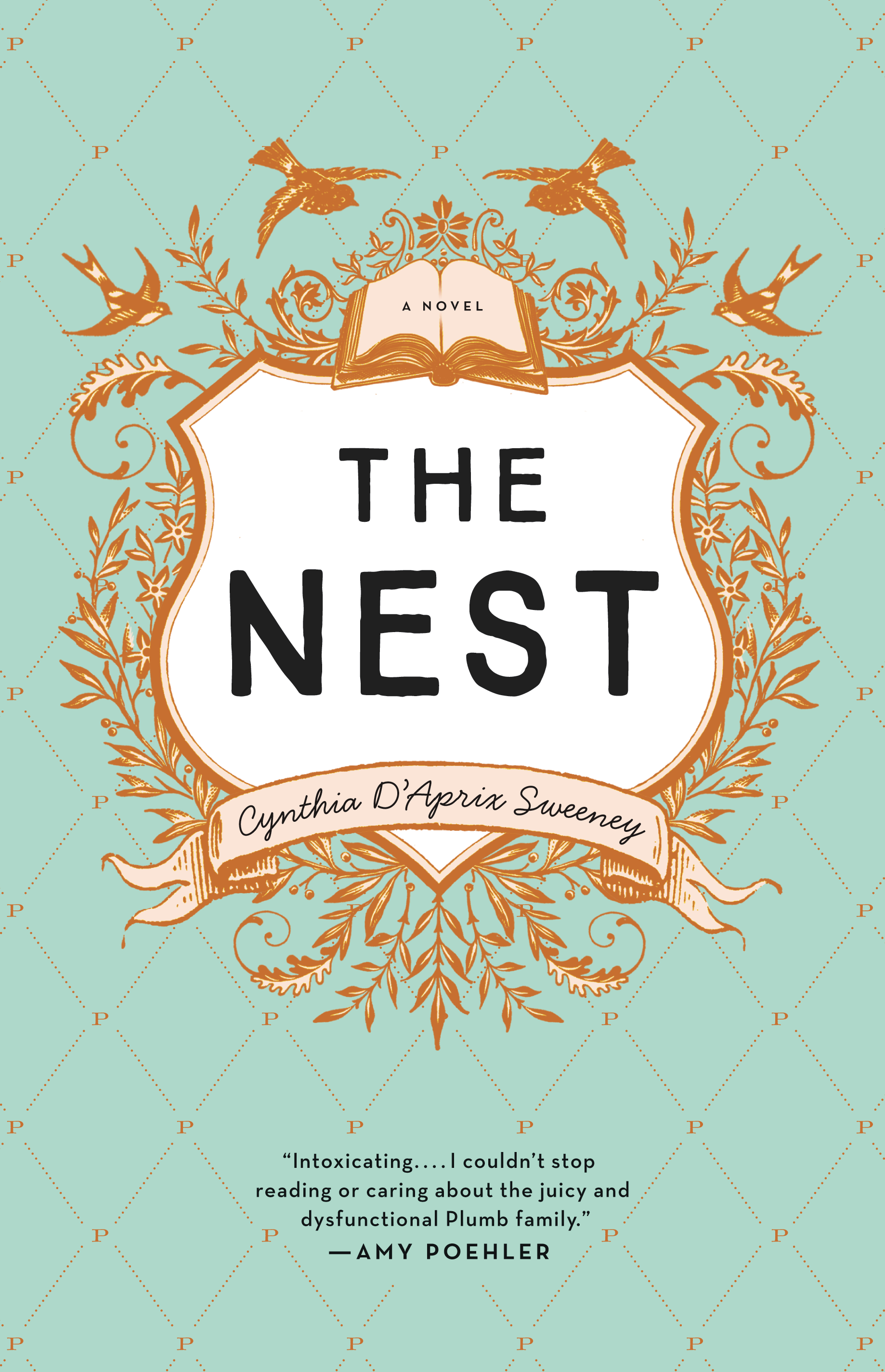 Yea, yea, I know – quirky families are interesting and acerbic and each in their own special way. And a talented author can usually pull together a lot of clever bitchy character conversations about First World Problems, which always provides a chuckle or two for us plebs outside the center of the universe. At the start of this book I found myself thinking this common story line, given the current state of things, borders on offensive. (I mean Trump is president now and nothing nothing is clever or light anymore, especially whining rich people, okay there is maybe one exception to the darkness which involves a few hits off a Multnomah Coma joint on a Friday night).
But I kept reading Sweeney's book (it's her first) because I have a weakness for first-timers.  And then she got me.
Turns out I am not that old, not that crochety yet. With each page I became more interested in what would happen next to the four adult Plumb siblings of The Nest, all of whom are fretting over their inheritance they refer to as…well you got it. It's a character driven story but none of the characters are too likeable at first. Sweeney remedies that by quickly building multiple mini-plot lines with interesting supporting characters and that is what finally sealed my interest. All these little plot lines add heft to the main story, which focuses on how each of the 4 siblings' nests are stripped away.  And in the end we get to see who can fly. So, if you are ever looking for a 2017 Woody Allen-esque story (happy Woody Allen, not dark Woody Allen), give this one a shot.
Oh btw: FT.
——————————————————————————————————————————————
Curtis Sittenfeld is writing about sisters again.
Jane Austen's classic Pride and Prejudice has been replicated many times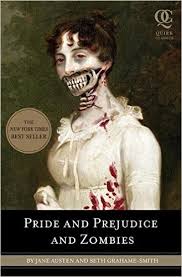 over—including in graphics, Pirate, Zombie, and Vampire varieties and an entire Mr. Darcy Mystery series. Bridget Jone's Diary (Helen Fielding) was a popular one. Prom and Prejudice (Elizabeth Eulberg)—you may have missed. Most recently Curtis Sittenfeld re-imagined the Bennets, Darcy, and the entire cast of Pride and Prejudice in modern times and the result, Eligible, is a fun and familiar read.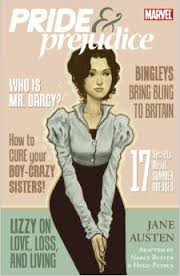 In case you're not up on your Jane Austen, or just need a refresher…Pride and Prejudice is a story about the Bennet family: Mr. and Mrs. Bennet and their five grown unmarried daughters –Jane, Elizabeth, Mary, Lydia, and Catherine. They live in Netherfield Park, an estate in Hertfordshire, England in the early 19th century. The story begins when a wealthy bachelor, Mr. Charles Bingley, moves to an estate near the Bennets. Mrs. Bennet, obsessed with marrying off her daughters to men of a certain status, targets Bingley as a likely marriage prospect for one of the Bennet sisters. In due course, a ball is held and the sisters are introduced to their mother's hoped-for new son-in-law. Bingley brings his best friend to the ball, Fitzwilliam Darcy. Darcy, even wealthier than Bingley, is a snob and makes a poor impression on the ladies – especially Elizabeth. Well, the rest of the story is a romance for the ages. Bingley falls for the oldest, Jane, but gets cold feet and breaks her heart. Darcy falls for Elizabeth, despite himself, her lower social status, and her insufferable mother. Liz could not want less to do with him.  Then Bingley has a change of feelings, Jane forgives him for the jilt, and a marriage is planned. Elizabeth holds out on Darcy, but then realizes she loves him, then he holds out on her. Will they? Won't they? In the meantime, Lydia causes a stir by running away with a soldier and boy-crazy Catherine flits around the plot. No one can stand Mary, so her fate doesn't really matter.
This entire cast of characters in Sittenfeld's 21st century version are all present and accounted for in one way or another.  Jane is still the oldest and most beautiful, but in the present-day story, she's a 40-year old never-married yoga instructor counting the ticks of her biological clock. Elizabeth—Liz—our heroine and her father's favorite for her level-headedness, is the next oldest. Like Austen's Elizabeth, she is witty, smart, self-assured, and devoted to her older sister. The youngest Bennet sisters are versions of their Austen counterparts though repurposed here as insensitive, egocentric, entitled millennials, with mouths that need washed with soap, who still live at home with their parents. Lydia and Catherine (Katy) are gym rats. Mary, the middle sister is not any more likeable than her prototype but is comical as the target of the younger sisters' constant barbs.
Modern-day Mrs. Bingley (true to the original story) is consumed with appearances. She is especially sensitive about her unmarried (and aging) daughters. So, when the CEO of the hospital and his wife (friends of the Bennets) host a welcoming party for new physicians at their posh Hyde Park home in Cincinnati (where this current version of P & P is set), Mrs. Bennet takes the opportunity to parade her five daughters out for the prospect of landing a doctor in the family. It seems an unlikely plot for current times, but Sittenfeld pulls it (and the rest of the story) off, and with great humor.
Dr. Chip Bingley is slated to attend the party. Bingley has just finished a stint appearing as the catch du jour on the reality TV show Eligible (think The Bachelor). He is a handsome Stanford graduated physician. The story goes: his sister urged him to try out for the show, which he reluctantly did on a whim and—to his surprise—was cast. Liz, a journalist who has been around the block once or twice with Hollywood types, doubts his "aw shucks I never meant-to be a TV-star story," but keeps her concerns to herself out of respect for Jane, who immediately falls for him. Liz's other hunch is that Bingley's best friend who also attends the party, is an asshole. Like Chip, Fitzwilliam Darcy is a handsome Stanford graduated physician from Los Angeles—and Liz overhears him making dismissive comments about the company and Cincinnati. As fate would have it though (in a romance novel anyway), after the party Liz and Darcy keep running into one another (literally, while they are both out running) and start falling for each other. Meanwhile, Bingley reveals his shallowness by signing up for an Eligible reunion, leaving Jane for a TV cast of hopeful bachelorettes in LA.
Even though you may be able to guess the rest of the story, I don't want to tell you any more  because it's so fun to see how Sittenfeld has re-written the characters and plot twists to fit today's world. She's extremely faithful to the original P & P, yet with a contemporary spin on gender, race, age, and class. I thoroughly enjoyed this homage to Jane Austen, however, not all readers agree. A perusal of other reviews revealed some Austen super-fans have not been as charmed.  How about you Scramblers? Pick up a copy of Eligible and let me know what you think.
---
J's vacation post…
To have a good vacation book, you first must have a good vacation. And boy did I ever.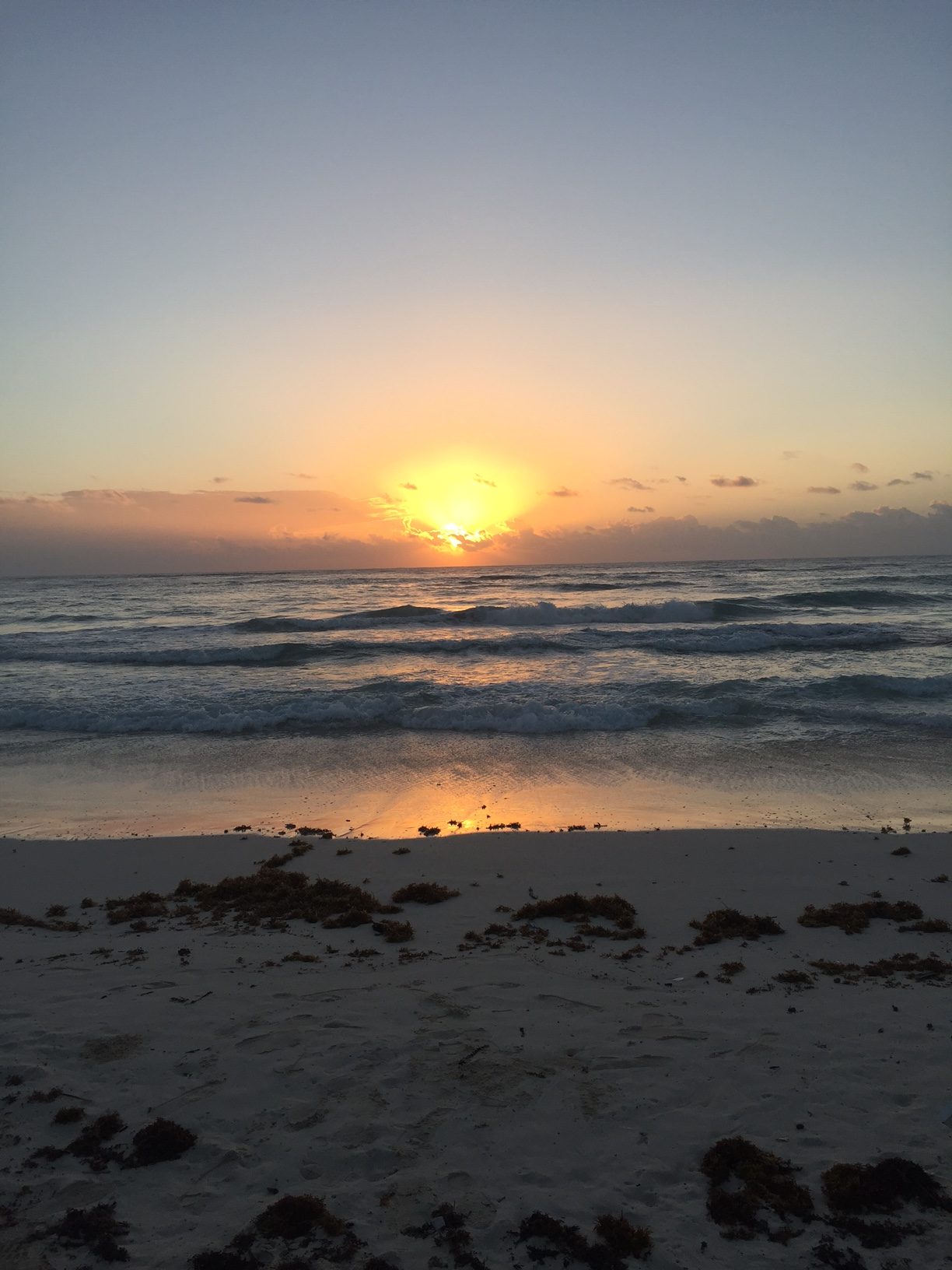 You can make your case for what makes a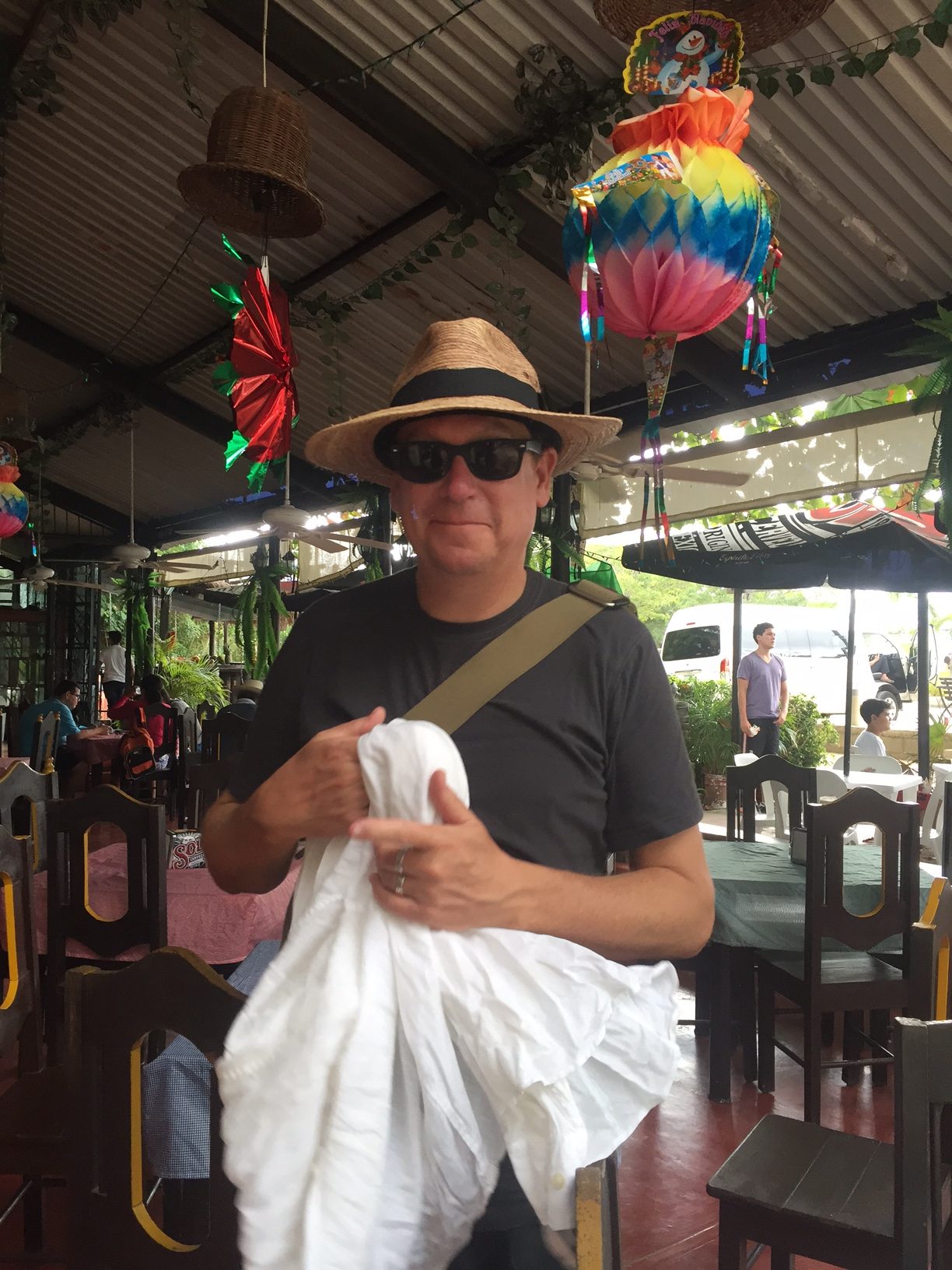 good vacation book. Personally, I think one that captures your imagination and sparks further thought and conversation is a great vacation book. Get this…on the beach I told Cathy and Andy a story about how Matt's dilly-dallying (for which he holds the world champion title) once "saved our lives."  That's right. Here's the short version: Last summer, about a 40 second delay on a walk (caused by Matt choosing a different pair of shoes, deciding to wearing a coat or not, looking for a hat, and applying sun screen) resulted in us being about 50 feet behind a rickety homemade trailer that broke loose from the Suburban that towed it. The thing careened crazily from lane to lane and finally into a ditch. Had Matt not dinked around for just that amount of time, we would have been slightly further along on our walk and as such, smack-dab in the rogue trailer's path.
Andy then told a similar story of a time when a matter of seconds and someone else's reflexes are the reason he is still alive today. Cathy didn't have an exact example, but after hearing her tell stories about her many Mexican and other south of the border excursions, let's just all agree, things have worked out in her favor and we're happy she lived to tell.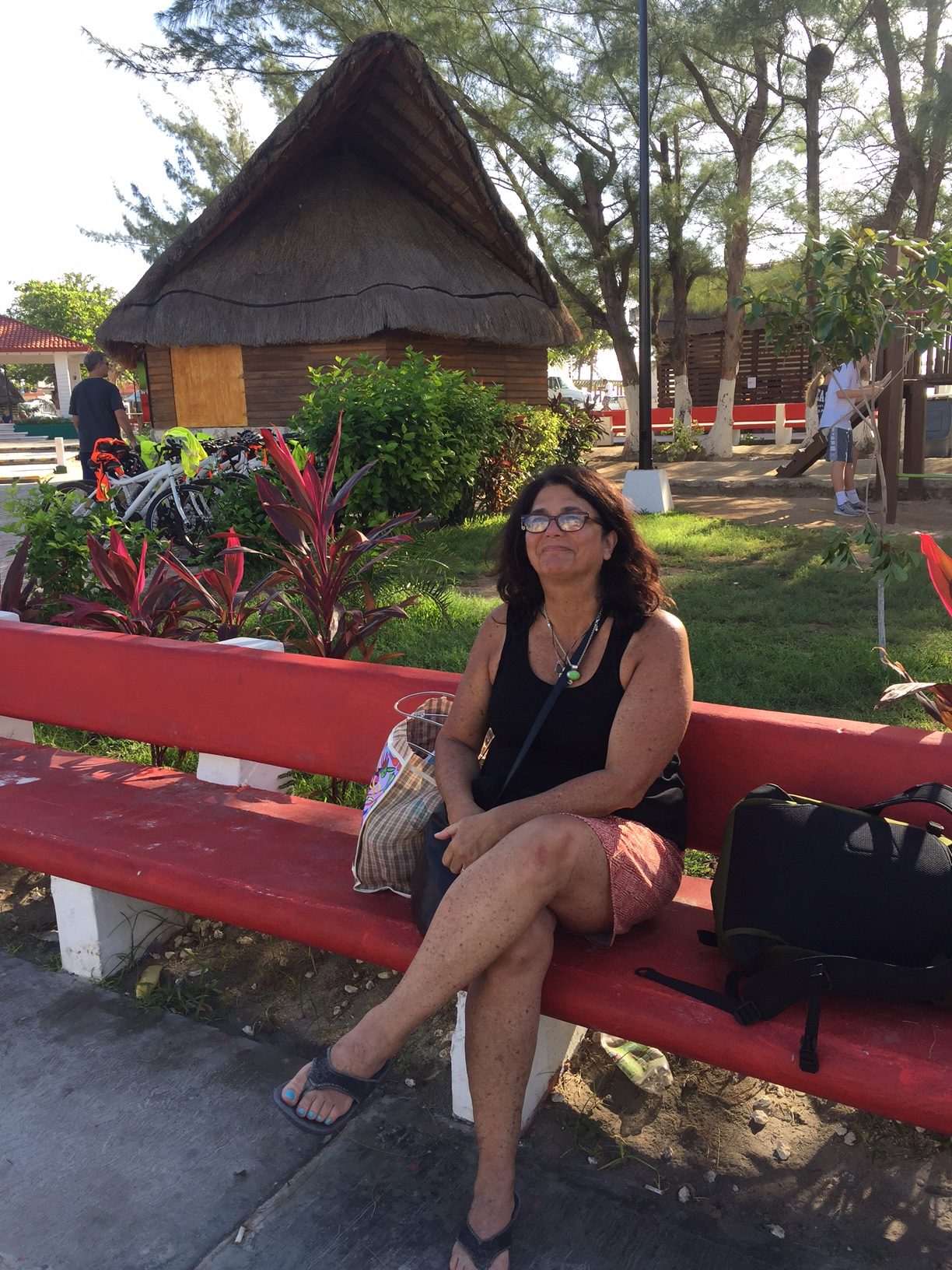 This brings me to a book that is great fun to read and think and talk about whether you are on a vacation or not. Dark Matter by Blake Crouch is about just these types of moments—everyday decisions we make that begin the domino effect of the rest of our lives.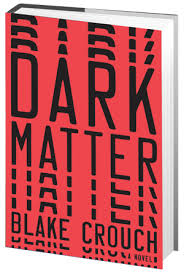 In Dark Matter, Dr. Mark Dessen, a quantum physicist, studies dark matter. He hypothesizes that dark matter is the atomic substance that holds the universe together in time and space. He also suspects that for each decision and path taken by an individual, a unique universe exists. Therefore, the world we know is just one of infinite possible worlds existing in a multi-universe. It is Dark Matter that somehow prevents our consciousness of the other worlds in simultaneous existence. For his theories and the potential they hold to manipulate this multi-verse, Dr. Dessen is the darling of the international world of physics and poised to win the most prestigious award in his field—the coveted Pavia Prize.
We first meet Mark Dessen in this story after he made certain decisions that ended his hot streak in the physics world. He is now a professor at a small college in Chicago teaching quantum physics. He is a husband, and a father. He is happy, and mostly at peace having given up the stimulating and competitive world of research, though the "what-ifs" plague him at times—especially like the night he has to attend a gathering to honor the career successes of his former class- and roommate whom he helped through undergraduate school.
This is the set-up, and the story moves at the speed of light from there. Mark drinks a little too much at the gathering, nearly gets hit by a cab on his walk home, he is mugged, and wakes up in a world where his wife is not his wife, his home is not his home, and he is seemingly a different version of himself.
And I really want to tell you more, but I also want you to experience this fast-paced, fun, funny, and thought provoking absolute page-turner for yourselves. Don't imagine, because the plot focuses on quantum theory, that it will be dry or complex reading. Everything is clearly laid out, to the scoff and head-shaking of true physicists, I'm certain. Put this one on your 2017 list for sure.
Back to the topic of vacation reading… what is one to do if one has a book like Dark Matter that flies all the way through your fingertips before your vacation has ended? If you are staying on the beach at CoCo Tulum, you head to the guest library and make your selection.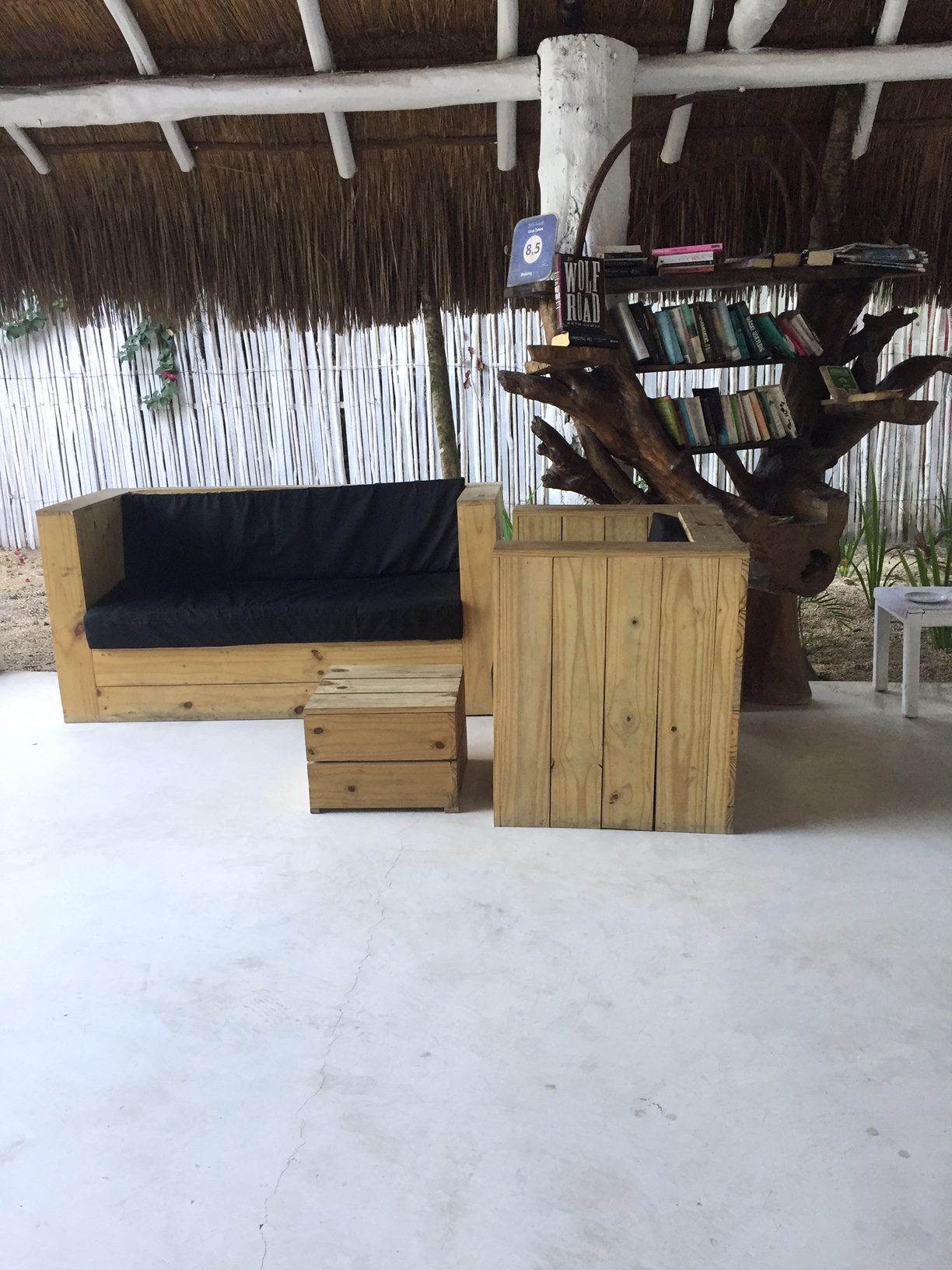 My choice was one of pragmatics, I settled on the only book available that was written in English. The version of The Kept Woman, by Karin Slaughter, I came away with was perfect beach material in more ways than one.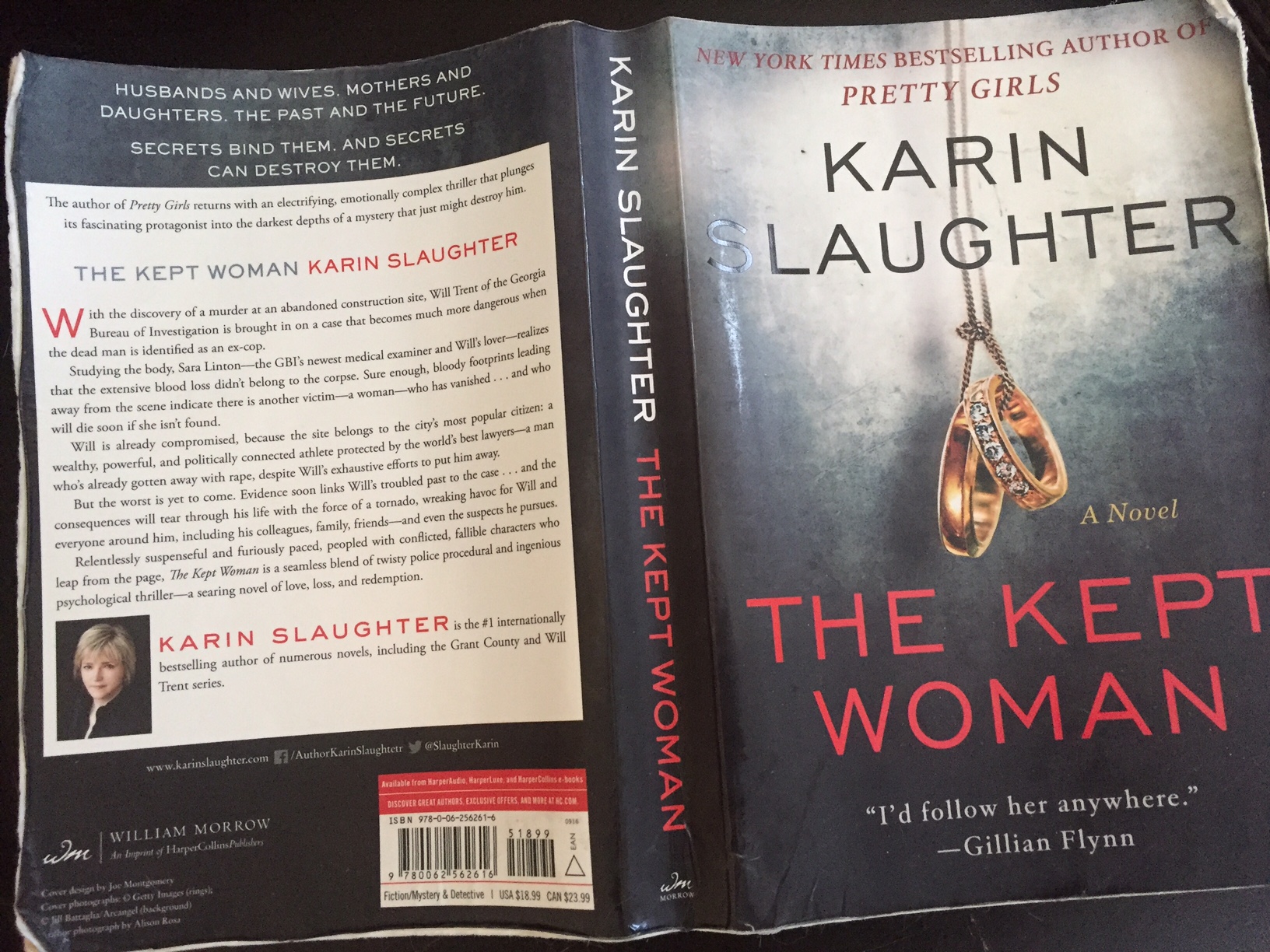 In a physical sense, the paperback is soft and pliable, worn from salty sea air and water. In the humid tropical Tulum, the pages actually felt wet. Back home in Nebraska, where it is a dry 9 degrees (yes, same scale), the pages feel rough, salty and sandy. The cats like to sniff the pages; I think because they have a slightly salty and suntan lotion odor from the beach. The book is also a great beach read as far as topic. It's a murder mystery, cop duo relationship. The coincidental events and slightly cliché cop and villain characters make for an unchallenging, yet pleasing read. Also perfect for a beach vacation, it is over 400 pages long. Not perfect if you are just starting it the day before you leave, but had I started it when I arrived, the length might have carried me for a week. On the other hand, the lax "lending policies" of the library allowed me to take the book with me, and it proved to be an excellent airport book as well. I owe the CoCo Tulum reading room a book next time I'm there.
A fantastic vacation and little light sci-fi and crime. 2017's off to an easy roll. Happy Reading and blogging in the New Year all.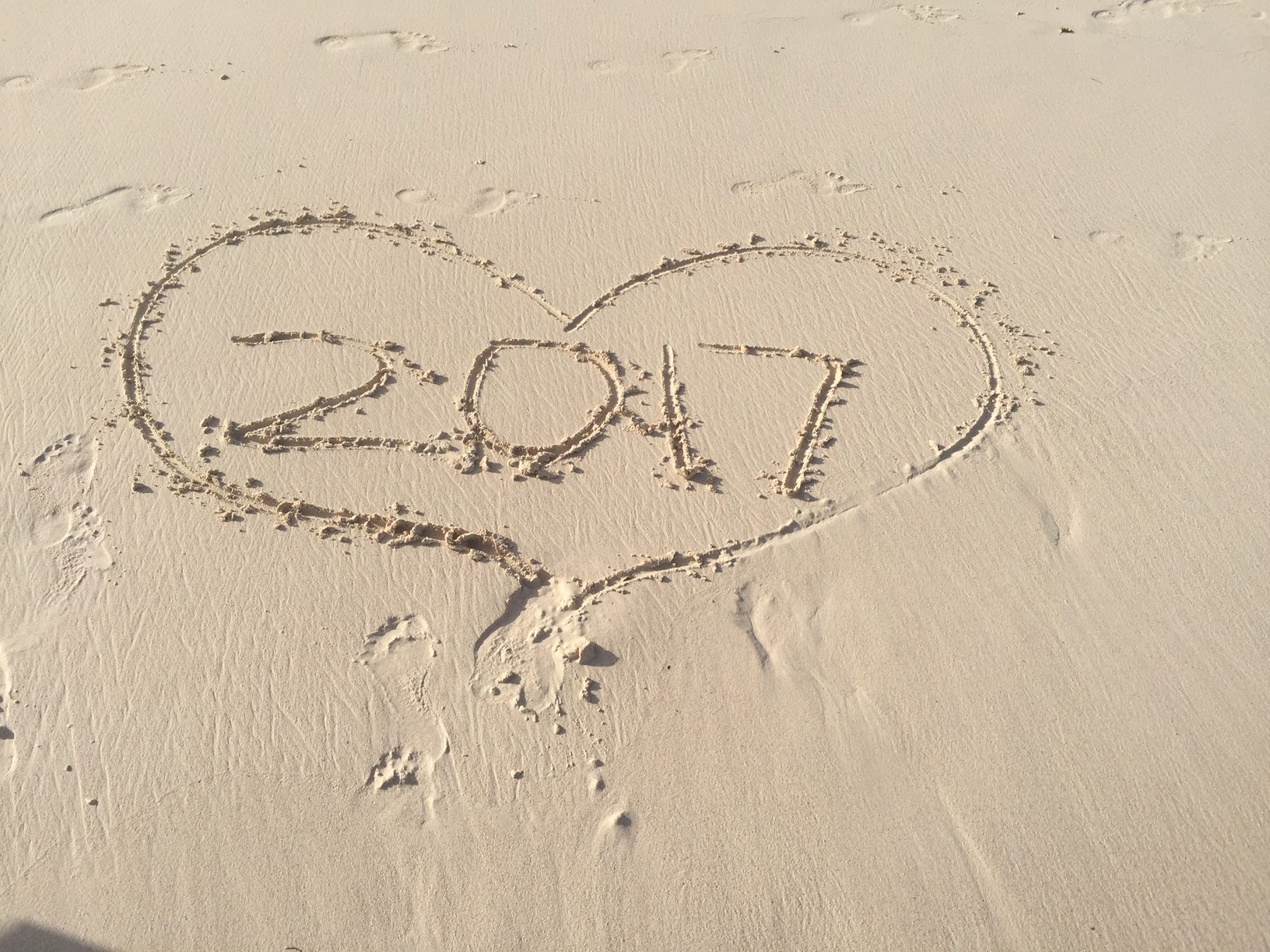 ---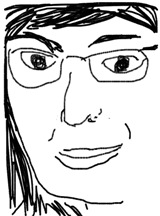 What a bunch of characters!
The handful of books I read recently are very different from one another in tone and topic but there was a single quality that linked them all and that is each book was dominated by a larger-than life and well-defined personality. Take for instance The Soul of an Octopus: A Surprising Exploration into the Wonder of Consciousness by Sy Montgomery.
I want to tell you why I reached for this book.
There was and still is an octopus in residence at the Seaside, Oregon aquarium, which I regularly visited as a child. The aquarium did not then nor does it now hold the octopus in a tank, but rather the octopus lives in an open hole in the floor, which is ringed by a low railing. When I visited in the1960's I could have easily fallen though the railings and into the water, and I knew it (the fact that the adults didn't was baffling to me even then). The possibility of such a terrible misstep frequently hemmed my final thoughts before tucking in for a night of troubled sleep.
I saw a lot of creepy and dangerous things when I was a kid but that octopus and his hole in the floor stayed with me a good long while – that is until it was replaced by an instantaneous bit of knowledge that not only did a wolf live under my bed but a bespectacled talking alligator watched me fall asleep each night from the bedroom closet. Moving on: my mother then helped eradicate those dueling nightly terrors by taking me to see Hitchcock's Psycho when I was 7 years old. Later on that.
Even though my attention became obsessively focused elsewhere in the dark, I never forgot about that octopus lying in wait for my accidental slip.
So that is why I reached for The Soul of an Octopus: A Surprising Exploration into the Wonder of Consciousness, because my god not only could I have easily been drowned by the Seaside octopus due to poor aquarium engineering but the title indicated that the octopus may have been planning my demise all those years ago because he was able to think that shit through!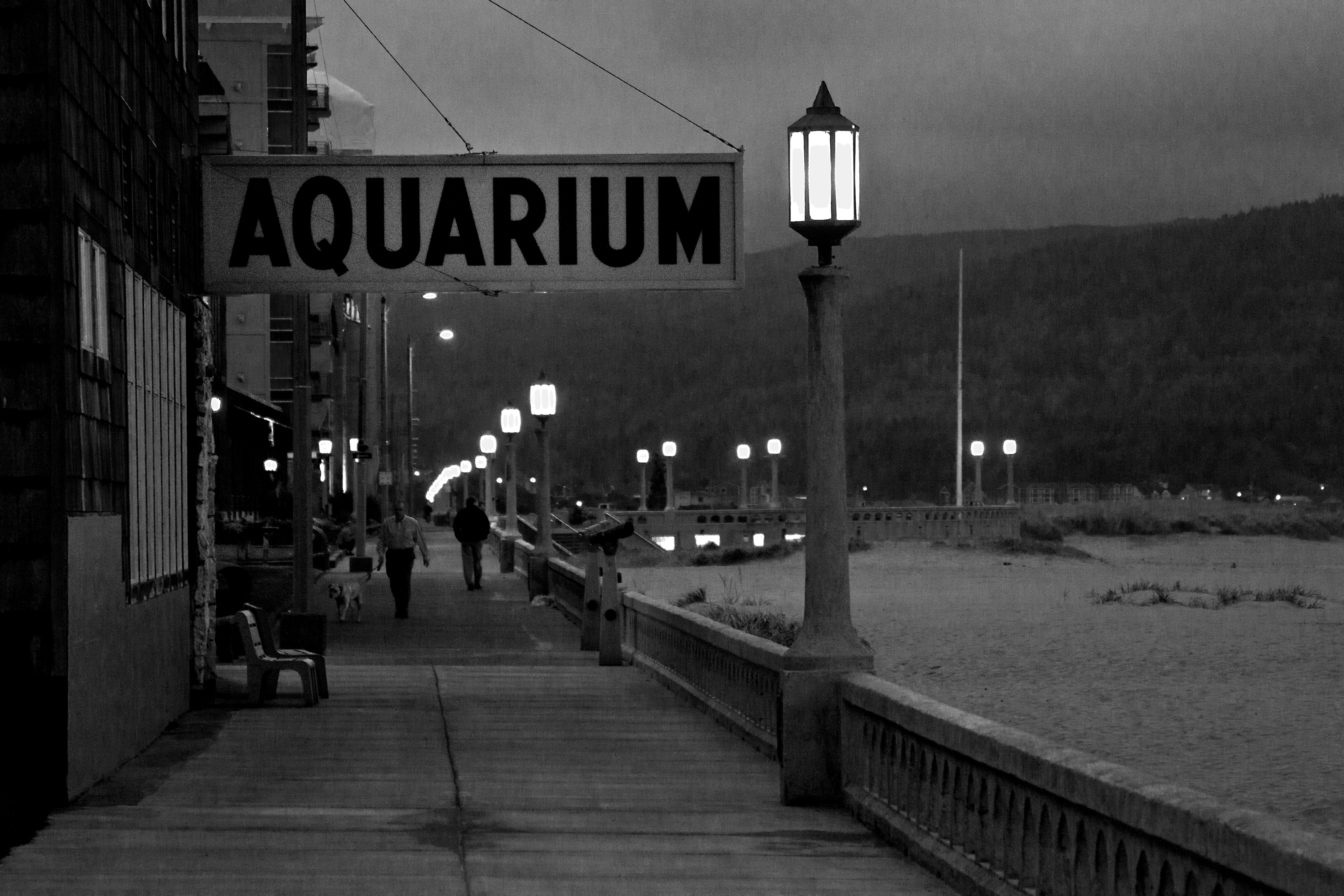 Thankfully my childish fears of animals have evolved and changed to the point where now I feel a calm connection to most animals. But I can't clearly articulate what it means to me. I think the inability to describe that connection is due to a lack of practice and opportunity. As a child the nuns and priests provided a stern smackdown when a student would dare ask about the spiritual status of a family pet recently dead. The rote response went like this, 'animals don't have souls, so no, they won't be there waiting when you hopefully get to heaven.' Animals were also further minimized by a common adjective: 'dumb'.
Isn't it odd that we were discouraged from discussing our real life relationships with the family pet yet were urged to make room on a swing for our guardian angel?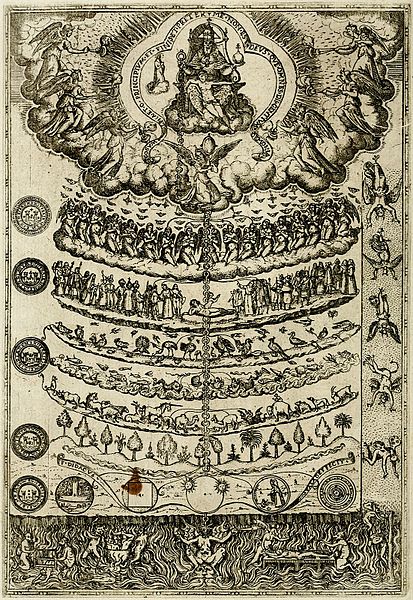 I believe what I was told about the lowly status of animals was not very different from what you were told by your moral guardians. We were to be kind to dumb animals because we had been given dominion over them. Theirs was a soulless and meaningless existence. Jesus loved the little children but he had no time to waste caring about the family poodle.
I believe reverberations from that attitude have seeped through our culture so much so that we shrug things off like gruesome animal experimentation, domesticated animal abuse and neglect, and purposeless organized hunts (I'm thinking here of the repugnant English fox hunts for one). The religious hubris that proclaims animals to be lesser entities has contributed not only to our cruelty toward them but may partially explain the slow start of scientific investigation into the emotional and cognitive lives of animals.
So with this growing sense of connectedness to animals I am interested to learn more about how animals understand the world around them and how it influences their emotional lives.
I learned a lot from The Soul of an Octopus but I had honestly hoped for more in this book.  I know the research with octopuses is nascent, so more will come. Here is how Sy Montgomery describes some of the many ways in which humans and octopuses differ:
They have no bones. They breathe water. Their bodies aren't organized like ours. We go: head, body, limbs. They go: body, head, limbs. Their mouths are in their armpits—or, if you prefer to liken their arms to our lower, instead of upper, extremities, between their legs. Their appendages are covered with suckers…
But these oddballs of the sea are a bit like us too. They are eerily intelligent, curious, and good at multitasking. They are the earth's greatest escape artists. And recent research indicates that octopuses exhibit signs of conditional discrimination (look it up).
The most important bit of knowledge this book shares is that octopuses are able to generate a sense of friendship and understanding with humans. The author documents hours spent with the octopuses in which they 'hug' the author and multiple others who are interested in bonding.
The Soul of an Octopus is an enjoyable easy read that shares a good amount of basic octopus information and packs a couple solid emotional wallops too. I finished the book and vowed to never eat octopus again.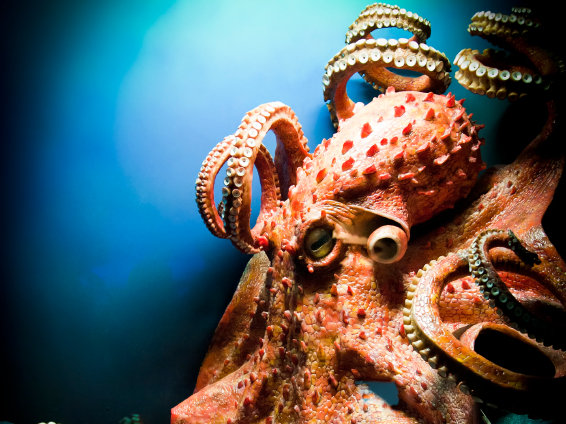 Here are additional books with big characters you might enjoy:
Today Will be Different by Maria Semple. This is Semple's first book after her very popular, Where'd you Go, Bernadette.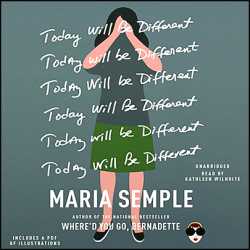 Eleanor Flood is the big character in this story. She is an east coaster recently transplanted to Seattle, a city with which she has a love/hate relationship. Eleanor once had a big career but it is winding down as her husband's career is taking off, so we have that going on (among other things). Throughout the book Eleanor plays her eccentricities off a charming straight man, her 9 year old son Timby (his name is a result of an autocorrected text of the preferred name). Eleanor and Timby are a funny twosome as they rumble through the Seattle day getting in one fine mess and then another.
This book takes place in just 24 hours but we get plenty of backstory on our harried protagonist who today is toting her 'fake' sick boy though town while searching for her husband. Who by the way is mysteriously missing from his office….and for the next several days too, his office workers inform a blindsided Eleanor.
This is a rapid motion modern story that is sharpened by Semple's acerbic insights. Semple's Eleanor is relatable but she is no stereotype. At this story's end we understand Eleanor well enough that everyone will have an opinion whether they would enjoy sharing a glass of wine with her or not. (Me, I'm in. I can trash talk Seattle with the best of them).
And then there is, Before the Fall by Noah Hawley. Hawley is currently the executive producer, writer, and show runner for the TV series, Fargo. I may not need to write more than that. If you have watched the show I would wager you were drawn into Hawley's strong storylines that are made extraordinary by his characters.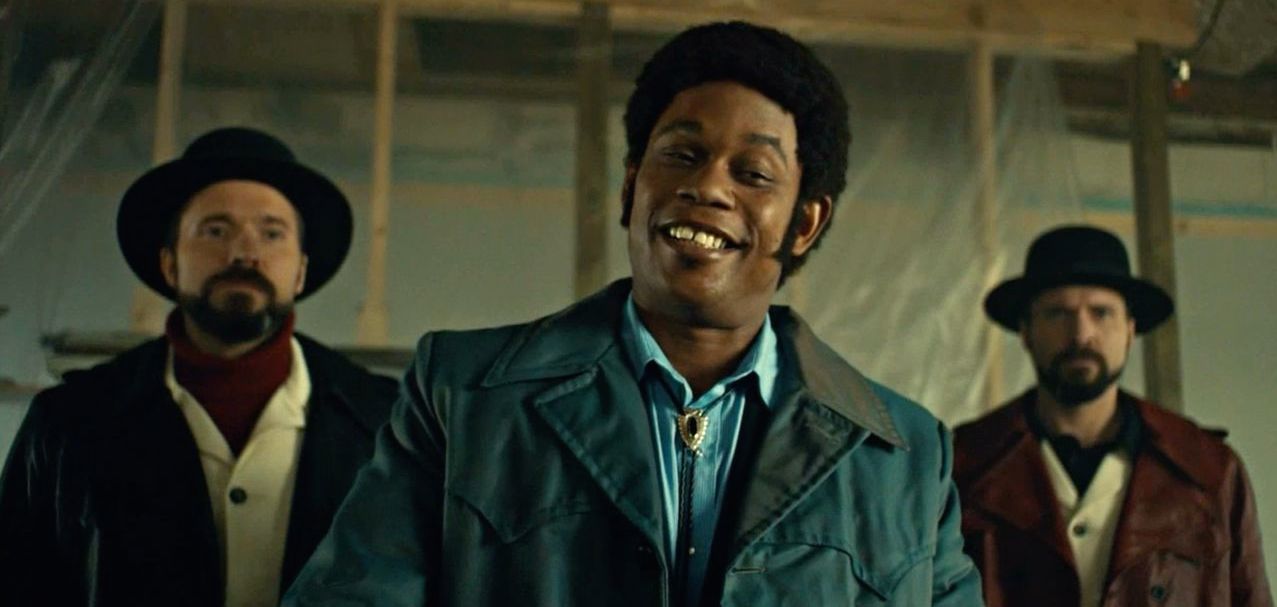 Hawley has done the same with Before the Fall. I don't want to tell you much about this thriller, but I do want to share enough so that one day you might pick up the book.
It starts like this: eleven people are on a private plane from Martha's Vineyard to NYC on a warm summer night. But the plane is in the air for just 18 minutes before it crashes into the Atlantic. Get this, there are two survivors, a man with very loose ties to the core group of passengers and a small boy. And then the story really starts.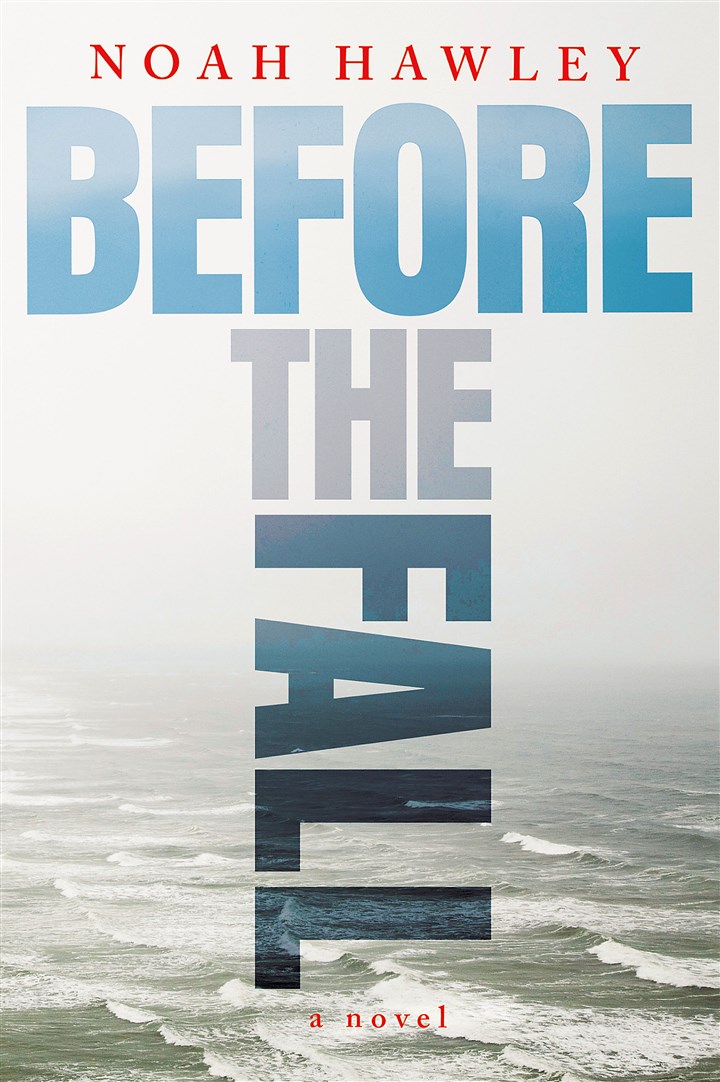 The book delves into the backstories of all eleven people. And no surprise, the characters are all much more than they appear. Big, meaty characters who on their own could carry the storyline but clever Mr. Hawley decides to juggle 11 of them.
There is more to this book too. Hawley weaves real life current issues into his story line like an unscrupulous media and the culture of 24 hour celebrity. The lagniappe in all this, the inklings of love between three of the best characters.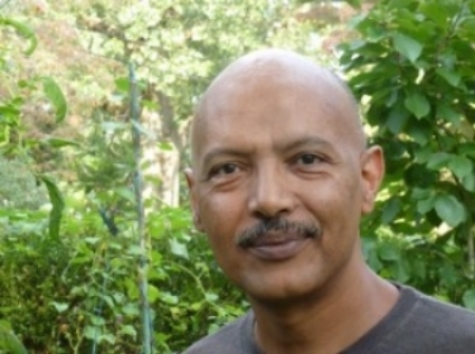 The poet Elizabeth Alexander wrote her husband's memoir in an emotional and clear voice in The Light of the World. Ficre Ghebreyesus was Alexander's husband as well as a war refugee, a chef, a painter, and father to two sons. Ficre's death was unexpected, just days before Alexander had surprised him with a houseful of friends for his 50th birthday.
The Light of The World uses the memoir format to deliver a tribute to Ficre's approach to living and the positive influence it had throughout his family and community. This is just the book if you need a calm voice to lead you back to the important things. Ficre shimmers through the pages from start to end.
Another reason to read The Light of the World, this was Michelle Obama's favorite book in 2015.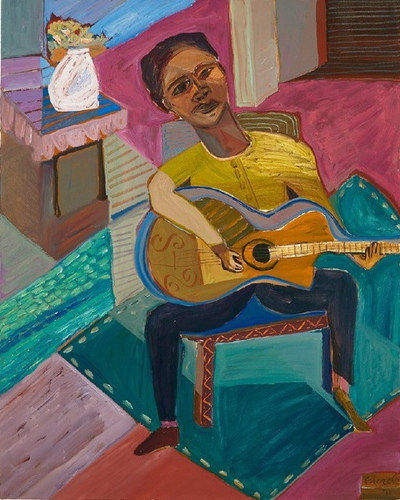 =======================================================================================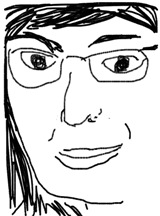 C is riding Jude's coattails:
I want to jump on Jude's latest post about books that use location as a character or craft their tale so that location is a significant influencer throughout the story. Well, I just finished reading a book with Alaska as the backdrop. The book is called Heroes of the Frontier and it is written by Dave Eggers.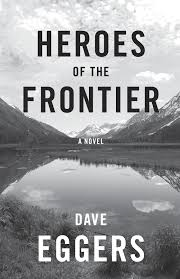 Alaska is the biggest character in this book and she behaves as we think of her: bold, demanding and wild. Let it be known that in her presence you must always keep your wits about you or she will kick your ass. And if you are lucky enough and she so deems, she may usher you to a new best secret spot.
The other characters in this gentle and sweetly funny road trip story include Josie who is a mother and a former dentist on the run from a bad relationship. She has bundled up her two children and is seeking solace temporarily with her stepsister who lives in Alaska.  After that, Josie's plans are a bit hazy. Just a little insight to Josie at this current point in her life, she is not feeling too sure of herself or her place in the world. She has made a few notable mistakes recently, one right after the other, and hasn't managed to get away with any of them.  So Josie does what many of us would do, she runs away.
Josie runs away with her children, who in my opinion are spectacular characters. Her son Paul is an 8 year-old with a kind heart, endless patience, and the quiet wisdom of a Jesuit who just happens to possess endless love for the eccentric women in his life. And then there is Ana, Josie's 5 year old daughter and official Wild Thing. Ana is also just flat out weird and provides a sizable portion of the book's laughs.
This is how Josie describes Ana: She woke up ecstatic and went to bed reluctantly….From a distance she resembled a perpetually drunk adult – bumping into things, yelling randomly, making up words. She could not be trusted in parking lots, near electrical outlets, near stoves or glass or metal, cliffs, bodies of water, stairs, and vehicles of any kind or pets. Who wouldn't want this tangled red-headed kid in your life?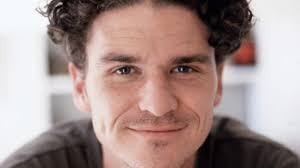 You can bet this odd tribe, this weary and eccentric family, is forever changed by Alaska. I guarantee it will be a great pleasure for you to read along with their journey.  Bonus: Josie and kids are carried over the land in The Chateau, a rickety old RV Josie rented from a sly old Alaska character. At the end of the book I decided I wanted to travel through Alaska in The Chateau too; that old jalopy RV has a whiff of magic about it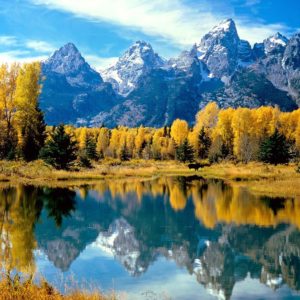 Eggers is gifted at creating world-weary characters who through a series of challenging events emerge shrouded  in the shimmering light of possibilities and a renewed understanding of life. We all know that Eggers raised his little brother when their parents passed away within months of one another.  Eggers at the time was 19 years old and embraced his new 'parenthood' role with enthusiasm that he documented in A Staggering Work of Heart Breaking Genius.  I am sure Eggers drew upon that life experience to create Josie and kids. I loved this novel filled with sweetness and light, wildfires and flash floods, and a mysterious group of musicians who are able to transcribe the music of Josie's life into a rollicking hootenanny somewhere in a living room in the wilds of Alaska. All Dance !
======================================================================================================================================================================
J writes…
Hola Scramblers. It's Labor Day. How is your summer winding down? In Nebraska it is happily warm and sunny during the day. Tall shadows and long sleeve weather in the evenings. A bug chorus morning, day, and night. I'm pretty sure the first settlers here must have landed during this September window of time when Nebraska is on its best behavior in both weather and beauty. And by the time they had their homes dug out in a nice sod bank, Winter came and shit hit the fan, but by then it was too late to get the hell out.  haha.
Speaking of Nebraska…I continue ticking off books on my Nebraska reading list. I read Goodnight, Nebraska by Tom McNeal and I was going to write about it. Then Cathy reminded me that she had written about it once in these very pages. Sure enough, I went back and looked and remembered immediately the challenge to create a living being of a place you know. You should go back and re-read this one before you read on. Scroll down almost about three fourths of the entire blog. It starts with "Ah Nebraska ". I'll wait…
Nice opening right? That's some good writing. Great question too. What personalities do certain settings take on? Reading the post, I couldn't agree more with Cathy's opinion of Goodnight, Nebraska. The main character, Randall, is a jerk and never really does anything to redeem himself. Most of the characters are jerks, whether circumstances or choices made them so. And the one guy who isn't, is finally destroyed by all the jerks around him. Is that the personality Nebraska conjures for Tom McNeal?
Bleak.
Grim.
These are words I use to describe this story.
But I like the idea of the land as a personality, a character that holds all the secrets, one that moves the other characters around in various directions. Remember The Dig (the story about an archeological find set in World War II England, by John Preston and written about here just months ago)? At Sutton Hoo the ground coughed up its secrets after thousands of years –both answering history's questions and creating more questions about humanity.
In contrast to physical artifacts, it is family secrets and sensitivities embedded in the
land, that surface following a patriarch's death in Haven's Wake by Ladette Randolph.
Seward County, Nebraska is the setting in Randolph's story of the land and its offspring. The principal figure, Johnathon, left southeast Nebraska 20 years ago rejecting his Mennonite upbringing and in the minds of his family, them. He has worked to shed the attached baggage that comes with growing up in a strict religious household where questions of faith are not tolerated. Johnathon, now a middle-aged man, has created (despite his upbringing and early struggles as a young adult, the reader gathers) a strong marriage, a successful and satisfying business, and a happy life.
He is called back home after his father, Haven, dies unexpectedly in a tractor accident. Back in Nebraska, Johnathon faces all of his ghosts –both real and imagined, living and deceased. He is reluctantly reunited with his difficult headstrong mother, his estranged son (from a first marriage), his bipolar brother, his busy aunts, his spooky niece, his former classmates who have stayed in the Mennonite church. The story is compelling and at times familiar. Secrets brew. Past histories, no one will talk about, are ignored—that is, until they cannot be disregarded any longer.
In this story, the author succeeds in making Nebraska more than a setting, but a character that creates forces within each of the players leading them to and fro, but always bringing them back.
Complicated
Comforting
Those are words that seem to conjure Nebraska for Ladette Randolph.
It's a good read. I'm recommending it.
---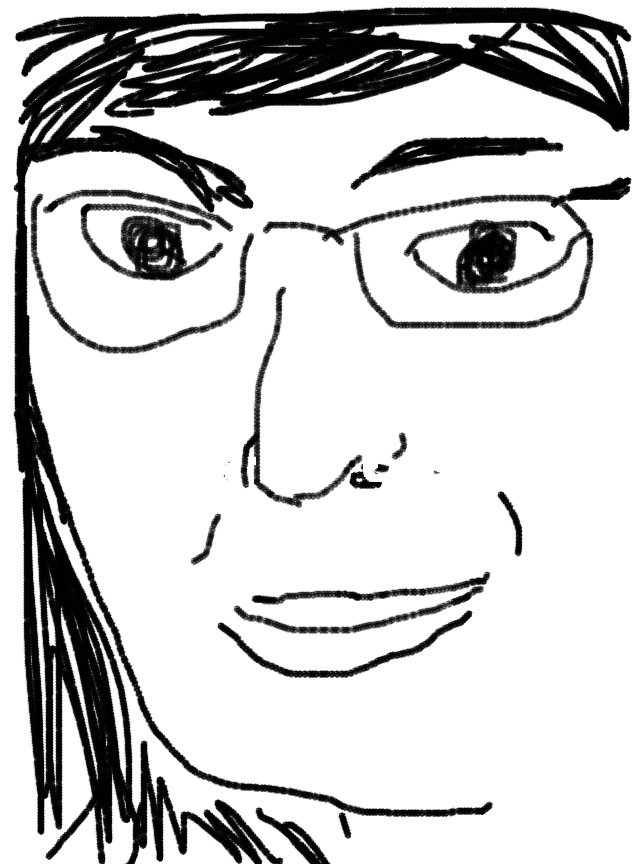 Summer Recs
Summer and girls on bikes.
Summer and girls in love.
Summer and girls in prison camps.
Summer and girls in parks.
Summer and old men remembering…girls.
In a nutshell that litany has been my summer reading. Here is the best of what I've been reading these last two months and maybe you can add one or two of my recs to your reading list.
Everyone Brave is Forgiven by Chris Cleave.  This book was not my favorite book of the summer but it certainly wins 'best title' ribbon.  This is a romance, a full blown World War II set-in-London-love-at-first-sight-even-though-we're-kissing–amongst-the-dropping-bombs kind of love story. The book is a little bit Mrs. Miniver, in that there is a fair share of innocence and patriotism that still manages to get your heart racing, and a little bit 21st century because some hard realities are addressed here.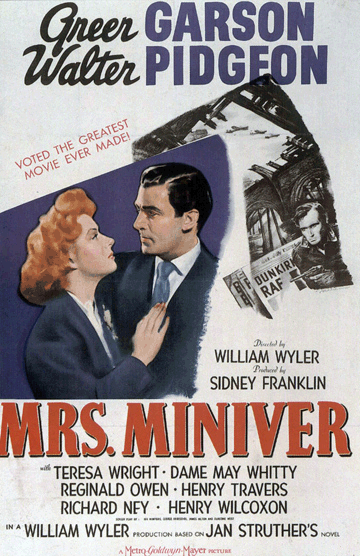 The main character is Miss Mary North, a daughter of the privileged class, who when war comes to town is savvy enough to grab a few opportunities that emerge from the disruption. Some of the opportunities include new personal freedoms because I ask you, who can pay attention to a young lady's consorts when bombs are exploding all about?  For Mary the opportunity of war allows her to become a teacher, take on a pacifist lover, fall in love at first sight with an English officer, and develop a morphine addiction.  –See what I mean about this novel, it is a little Mrs. Miniver, a little 21st century.
Mary's privileged background blinds her somewhat as she darts and dodges through the falling bombs, dragging the less privileged and prepared along with her.  But she is brave, so we must forgive her argues the author via his narrative (and to myself I thought, besides as we all know: "with the rich, always a bit more patience" and in Mary's particular case I would add, "and a lot more caution").
The book was inspired by the author's grandparent's courtship and overall it's a lovely tribute. The storyline, characters, and backdrops would all transition well into a movie too; we need an updated version of Mrs. Miniver after all – I am serious about this. If you are looking for an English love story set against a crumbling London skyline, this book is worth your time.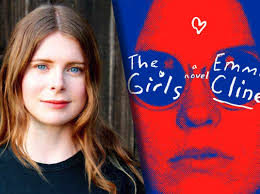 The Girls by Emma Cline.  This is Cline's debut novel, set in the iconic 1960's, a fictionalized retelling of the Summer of Charlie Manson.  Cline's central character is a lonely teenager, Evie Boyd, who has just been dumped by her best friend for one of those vague teenagerish reasons and is mostly neglected by her parents (they are newly divorced and caught up in their own 1960's personal reconfiguration).
It is in this vulnerable state when Evie, sitting in a park alone, looks up and catches a first glance of Suzanne, who moves confidently into Evie's sightline.
And so it goes, our lonely Evie gets caught up with a mesmerizing older girl, and is gradually lured into a family-like cult led by a charismatic man who fancies himself a bundle of talent loaded with mystical insight. As odd and disorganized as the ranch is, where the cult members live communally, there is some structure and for Evie even that feels more substantial than the wobbly life her newly single mother offers. At the ranch Evie's contributions are recognized and her youthful beauty noticed by the cult's leader.  Yes, it's creepy and the sense of impending danger will speed your pulse in places.
Pick this one up for nostalgia's sake – you know back in the good ole days when young innocent girls broke into people's homes and committed violent acts in honor of their psychopathic leaders.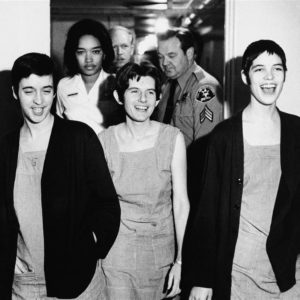 Sweet Girl by Travis Mulhauser was sent to me by my friend Dan who sure knows how to pick a good book. This has been my favorite book of the summer.  (Last summer it was Decent by Tim Johnson, remember? ).
Sweet Girl takes place during a brutal blizzard in northern Michigan and although the blizzard is a big part of the story this tale is also about interesting hillbillies, reckless drug dealers, a dead German Shepard, and a spunky 16 year old girl named Percy. I also found a new favorite character in Percy's alcoholic almost-step-father:  Portis Dale.  (I choose to believe the character has been named in honor of Charles Portis.  The quirky and nimble writing in this book reminds me of Portis' style).
Here's how this great thriller kicks in: our spunky heroine Percy has snatched an abused baby from the house of the local meth chef named Shelton.  Percy isn't the kind of girl who breaks into other people's houses, she came to Shelton's place in search of her mother, who is an addict with a history of falling off the wagon with Shelton.
Percy walks into Shelton's house after no one comes to the door and finds Shelton and a girlfriend passed out on the living room floor and Shelton's German Shepard, dead and decaying upstairs. Percy presses on through the house hoping to find her mother but instead finds Jenna, an infant who is covered in snow because a window has been left opened next to the crib. Percy decides immediately to take the baby to a hospital.  But things go awry and Percy has to run to the drunken but silver-tounged Portis Dale for help.
Eventually Shelton comes to and discovers Jenna is gone. The remainder of Sweet Girl is about Shelton's search for Jenna with assistance from his thug friends.  Imagine this in your mind's eye: a hunter and the hunted running through a raging blizzard, a sprinkling of broken down and stuck pickup trucks placed randomly across the scene, a fevered baby, and whip-smart and snappy conversations carried in the wind and hanging in the cold.  This then will give you a pretty good visual of a story you won't want to put down at the end of each night; that is if it takes you more than one night to finish.
Really. Read this one.  I think this Travis Mulhauser has something going on.
On the other hand, The Natural Way of Things by Charlotte Wood was a book I wanted to stop reading immediately.  Let me say I have no problem putting down a book that does not agree with me.  I told Andy more than once as I struggled through the first pages of this book, I've got to stop reading this thing (and I would shake the book high in the air and envision it engulfed in flames).  But I kept on because at the end of those first few nights I noticed how much I was getting through. That I finished it is a testament to Charlotte Wood's ability to draw readers into the nightmarish world she created. I almost hate her for it.
The book begins with a central character, Yolanda, waking up in a holding cell with other women who are all headed to a worse place. Their destination is a desolate camp in the Australian outback surrounded by a crackling electric fence. All the women in the story have been accused, kidnapped, and are now being held as prisoners for various sexual indiscretions.  The men in their lives have played the Judas role and turned them over to their captors. (It is hard to tell if the situation is a legally sanctioned one in the near future or something different.  Sections of this story are told in fevered dream-like passages and some detail is not spelled out by the author.  The devil here is not in the details my dear Scramblers.)
Once the women arrive at their remote prison, they are shaved, given rags to wear, and when they are allowed out of their sleeping kennels, they are leashed together, subjected to long hours of physical labor, and fed small portions of rotting food. It takes only a few pages before one woman's jaw is broken by a guard who finds an ugly pleasure in using his club randomly.
I used to think Margaret Atwood was relentless in her tales of cruelties unleashed on women but Charlotte Wood makes Atwood's books read like chick lit.
I could go on, but won't.
Read The Natural Way of Things for yourself. I did.  And surprisingly I found the book engaging me more with each page turn.  The writing is that strong. This one will stick with me for a while. But if you are looking for hope instead of blind luck as women's struggle for fair and equal treatment, this is not the book for you.
The Sense of an Ending is a slight book by Julian Barnes. I've always wanted to read a Barnes story and when I glanced at the synopsis for this one it seemed to me that the storyline shared some common themes with the work Matt is posting on M is for Music. So my decision was made.
The Sense of an Ending is a story of a man's life in two parts. In the first half of the book the reader is introduced to Tony Webster's family, friends, and school life. It is a simple story elegantly told about a man as he journeys to adulthood. 

The second half of the book is focused on Tony's late middle age. At his current point in life Tony has accumulated almost no regrets, surrounded himself with a satisfying set of memories, and is quietly content about all he has accomplished. And then….then he learns about a bequest left to him by an ex-girlfriend's mother he met only once over 40 years ago. Umm, all of a sudden I sensed things would not continue to carry on as calmly as they had been for old Tony. But this is Julian Barnes and I was not anticipating a scene where druggy thugs would come busting through the front door to upend Tony's apple cart of a life. I knew the disruption would play out mostly in Tony's brain.
The Sense of an Ending is heavy with insight on personal memories and the stories we tend to as we move through our lives. This simple narrative is well built by a master writer. I can't say much more than that. So if you need to rest your eyes on some gentle and clear words (let's suppose you've just finished reading The Natural Way of Things) then pick up this one.
And just as The Sense of an Ending is muted and thoughtful, The Papergirls written by Brian K. Vaughan and illustrated by Cliff Chiang is a boldly colored and littered with chatter.  This is a comic book series set in the 1980's and the central characters are papergirls who ride the neighborhoods in the early morning darkness, tossing news onto deep suburban porches.  Before the story really got up and running it struck me how dangerous it was then, peering back from my 21st century perch, the sending of children into darkness alone day after day to deliver printed papers.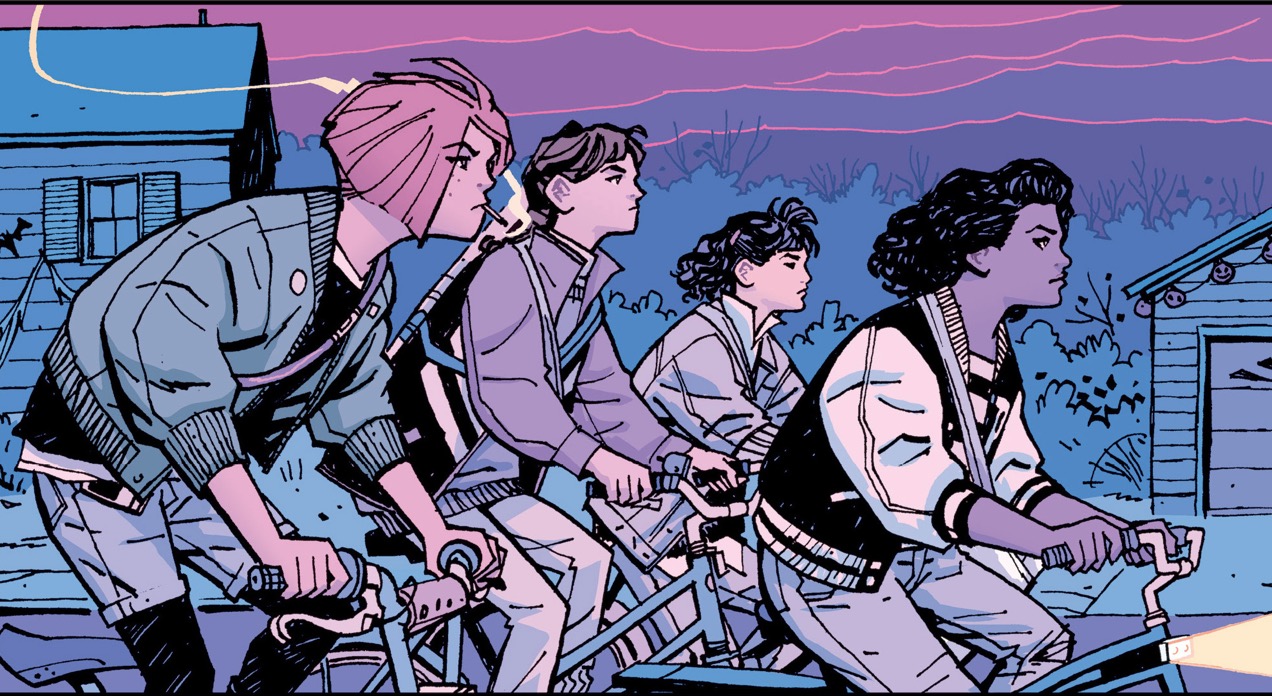 But these Papergirls are wise enough to bike together and amongst them is a celebrity of sorts, the very first papergirl in town (wait…did you just hear some glass shatter?). We see from the outset that these girls are resourceful; they love to smoke, cuss like truckers, and are all of 12 and 13 years old.
The story starts on November 1 when the girls roll up to a group of troublemakers – local goofballs really– still staggering about the streets, bags of Halloween candy in tow, masks akimbo. The girls share some smart words with the boys and dismiss them on their way.
And then just a block or two later the Papergirls run across a second group, this time a truly odd and foreign gaggle of people dressed in outlandish clothes and carrying futuristic-looking devices stamped with a half-eaten apple. It is from this frame onward that weirdness and chaos fills the papergirls' morning.
Papergirls has  a familiar feel to it like a Spielberg story mashed up with a classic print story like Wells' Time Machine.  I'll keep reading installments on this one; it's a charmer and I need to know how things turn out for the girls.  Maybe one will grow up to be president some day!
I also read another comic collection called: Morning Glories by Nick Spenser.  And keeping the 1980's theme, this one reads like Breakfast Club meets Motel Hell.  This comic follows a group of characters who are accepted into a prestigious private high school.  The story then quickly moves to redefine the word 'prestigious'.   On Day 1 things take an ugly turn when a teacher tries to drown the entire cohort.  From that point in the story it's safe to say: it's all downhill from there.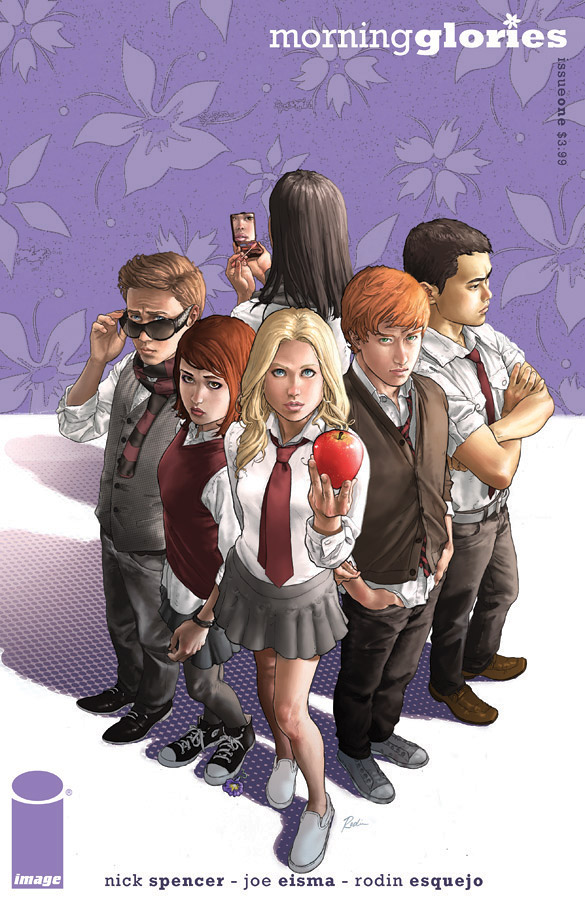 The woman with lilac colored hair who sold me my summer bundle of comics praised my Morning Glories purchase over all the other comics in my arm.  I plan to keep reading both Papergirls and Morning Glories.
Give either series a try. Support your local comic book store right now!  The most interesting people in your town hang out there.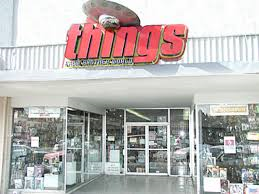 ========================================================================
J's summer reading so far…
I think what makes a good summer book is where you read it. I like a page-

turner any time of year. But if the outdoor temperature is above 70 (and in the case of this summer scorcher it definitely is) I am sure to find some time on the porch with a book. Remember the NE 150 Sesquicentennial Book List? Recently I learned that if I read all 60 of the books on the The List by February, I can enter my name to win a grand prize at the library. I don't' know what the prize is, but the contest seems easy enough. So I've mixed in a bunch of Nebraska literature with my summer reading in pursuit of a Major Award. Here are a couple of books from The List I've read so far and one other:
Night of the Twisters, by Ivy Ruckman, is a young reader's book about the night of June 3rd 1980 in Grand Island, Nebraska. That night 7 tornados careened down the town's main drag, Locust Street, literally wiping out everything in their paths. The storms were notorious not just in their numbers and strength, but two of the tornadoes spun the opposite way in which tornadoes usually do, creating a maelstrom that rubbed out a good portion of the small city.
This fictional account of that real day in history begins with our main character Danny Hatch, swimming at Mormon Island with his best friend Arnold. Mormon Island is a real camp ground and swimming hole in Grand Island, as are all of the landmarks referred to throughout the story—Fonner Park, Mavis Bowl, Driesbachs Steakhouse, A & W, The Armory, Barr Junior High and so on.
Ruckman perfectly captures the essence of a summer day for a 12-year-old in the early 80s. Swimming all day long, riding bikes home, asking your mom if your friend can spend the night (in front of the friend so she can't say no), and eating snacks in front of the TV while watching re-runs.
In Night of the Twisters, storm warnings start to break in while Danny and Arnold are watching Happy Days and the weatherman announces severe conditions in the area.  Danny's dad is at his grandparent's house. His mom goes to check on a neighbor, leaving Danny in charge of his baby brother. And while both parents are gone, Danny, Arnold, and baby brother take cover in the basement while the house blows down around them.
This really happened to lots of people that night in Grand Island.
The rest of the book is about the frightened two best friends picking themselves up by their bootstraps (mind you, this is a Nebraska book—there is much boot-strap-picking-up in our lore), and finding a way out of the basement only to emerge into an unrecognizable apocalyptic scene. There is nothing left. With little bro in hand they commence to finding people and shelter.
This same scene was played out by many people too.
The story ends well. Mostly happily. It takes a few hours to read. And if you have a connection with the time and the place, it is a bit of a trippy trip down memory lane. In 1980, I was happily living in Michigan. It was not good news to me when my parents told me we were moving to Grand Island, Nebraska. My dad moved there before the rest of the family to start his new job while we finished up the school year. On June 3rd, when my mom came tearing up the stairs in a panic yelling that "Grand Island, Nebraska has been devastated by 7 tornadoes," I can tell you that my first thought was "good, now we won't have to move there."  Well, we moved anyway. Our half-built house was demolished, but we didn't lose anything of emotional value. I didn't know it then, but my future in-laws had spent the night in their basement very much like Danny and Arnold listening to their house blow down around them, and dug their way out after it was over. My future husband had spent the night at his best friend's and walked through the rubble the next day to find his house but instead found a flattened neighborhood recognizable only by the street numbers spray-painted on whatever was left to paint them on.
If you ask anyone now who lived in Grand Island at that time, they will have a tale to tell. Either about their own experience, or someone close to them. Night of the Twisters really does encapsulate the stories of that night, the day after, and the year that followed.
I had started on the kids and young adult books on the Nebraska Book List thinking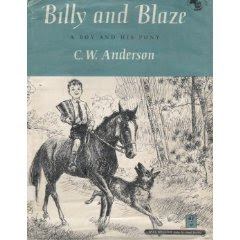 they would be fast and light reading so I could keep reading other books at the same time. For example, Billy and Blaze by C.W. Anderson (1936), took me about 10 minutes to read.  Eleanor and Park by Rainbow Rowell, however, required me to finish the other book I had going at the time so I could pay full attention. This is a book about a high school romance that takes place in the mid 1980s in Omaha, Nebraska. I want to tell you, readers, it is C.U.T.E.
In this story of young love, the author gets it just right. Eleanor is a new girl at school. She looks different than everyone else. She has out of control bushy red hair, wears men's shirts, and torn jeans held together with safety pins. Occasionally a man's necktie holds her hair up or serves as a bracelet.  She has a hard time breaking into the established clique on the bus. Seeming not to care, she turns a cold glare as kids on the bus cheer "Go Big Red" and in this case meaning her, not the Nebraska Cornhuskers.
Park is the only Asian kid in his class. His mother Korean, his father Caucasian, he was born and raised in Omaha. He's a sensitive kid who is drifting further and further left of his mainstream friends he's known since kindergarten—the clique on the bus. He frequents comic book stores (X-men are a favorite) and loves punk rock music, preferring bands such as the Dead Kennedys to top 40 superstars of the day.
On Eleanor's first day of school, no one on the bus will move a backpack or slide over to allow her a seat and the bus driver yells impatiently that he won't move until she sits down. To break the tension, Park grudgingly offers to share his seat. They ride the rest of the way to school, gaze down, avoiding any eye contact with each other as well as with the other kids who have made up their minds—Eleanor is not one of them.
Now Park is trapped into having to share his seat with her every day. He's not a mean person, but he definitely does not want to be linked to this new girl whose hair is bad enough, but who's unconventional style brings even more attention to her weirdness. His plan is just to ignore her by reading his comic books.  Eleanor is also trapped into sitting with the "freaky Asian kid" because there is no place for her to sit. And so for weeks they sit saying nothing, going about their business until one day Park notices Eleanor is reading his comic books too. And he starts to hold the pages a little more in her view, and waits until he senses she's done with the page before turning it.
And now, reader, it's on. Park slips a comic in between her books for her to take home and read. He begins to bring her his favorites. He notices she has band names written on her book covers—music no one else is listening to (The Cure, The Smiths, U2). He starts to make her mixed tapes. (Making a mixed tape for someone was one of the highest teenaged romantic gestures in the 80s). The relationship grows from these first precious steps to their first phone call, the first time they hold hands, meeting parents, kissing, going on a date in a car and on and on.
Their romance blooms in spite of darker elements looming in the background. Eleanor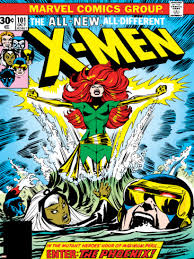 is bullied at school by the kids on the bus, and at home by her stepfather. Park's personality and preferences drift increasingly away from the type of all-American kid his father hoped for, making things tense in his home. The storyline comes to a little bit of a melodramatic climax – perhaps a nod to the courageous feats of their beloved X-Men – mutant heroes saving the world.  Also, in the dialogue, there are probably too few "totally"'s for the 80s and one to many "ginormous"'s (I feel sure that word hadn't made the scene yet). However, I was more than willing to accept the book as is. This love story is so sweet. It is also really funny at times. And sometimes familiar and nostalgic.  I highly recommended it if you wish to get in touch with your inner-teenager.
So what was the book I had to wrap up before reading Eleanor and Park? The Swans of Fifth Avenue, by Melanie Benjamin. It was recommended by my librarian friend, Erin. Since she's a book professional, you know it had to be good. It is the retelling of a fairly well-known story in the world of modern publishing complete with intimate conversations imagined from multiple perspectives. It begins when young Truman Capote makes a splash among New York's social elite in the early 1960s. Where wealth and appearance meant everything, Truman had the only currency that could buy him into such a club—he was amusing. At the time, he was gaining fame as an up and coming writer; his provincial upbringing gave him an unending thirst and eye for glamour and style; he was outwardly and conspicuously gay (quite exotic at the time); and he had a laser sharp, hysterically funny, mean-spirited wit, which he used without restraint.
Truman endeared himself to the big names and style makers of Manhattan—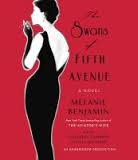 philanthropic socialites who had married well and were followed by the New York Times, Vanity Fair, and all the record keepers of cultural refinement. According to Benjamin's retelling, these socialites, Truman's "Swans" as they were known, thrived on his attention and impudent sense of humor. He made each his confidant and accomplice in gossip and scuttlebutt. And in turn—they dished. They doled out their own secrets. They tattled on each other. They spread rumors across the city.
Truman earned his own right to fame with Breakfast at Tiffany's and his best work, In Cold Blood, after which his social life could not have been more flourishing. The Swans bestowed on him entrance to the most elite clubs and restaurants, gala invitations, European vacations, and yachting weekends.  That is, until in 1975, he published a story in Esquire magazine called La Côte Basque 1965. That story consisted of gossip between New York insiders. The "fictional" salacious tidbits in the story, however, were the poorly veiled, if disguised at all, secrets of his Swans. As the legend goes, the swiftness with which his former friends cut him out of their social circle upon the release of the story was immediate and final. Like the fable of The Girl and the Snake, a wounded Capote is said to have murmured more than once "They knew I was a writer."
Though he continued to write, Truman Capote never came close to the literary heights he had once attained.  Perhaps in a bit of just desserts, Benjamin paints the picture of the writer as a sad parody of himself after La Côte Basque 1965. He is portrayed amping up his flamboyance and telling stale old stories over and over on his frequent Tonight Show appearances, talking about his next book, which never materialized.
I may have made this book seem overly mean, but it's really not. It's a dishy page-turner full of drama and scandal. It's well written, gossipy, funny, and fun to read. Pick it up, take it to the beach, the mountains, the porch, or to the lawn chair next to a sprinkler and enjoy.
---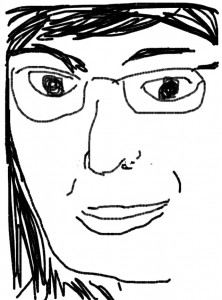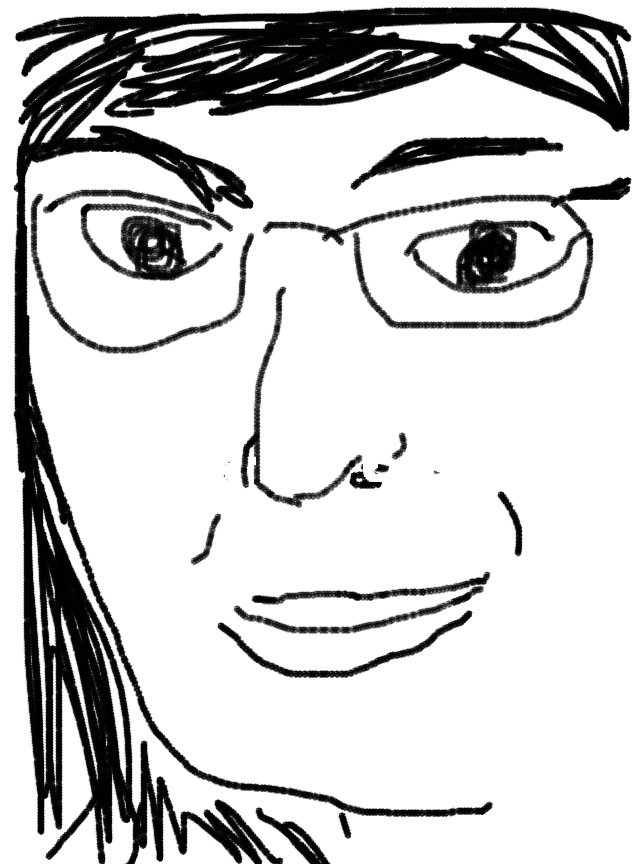 C has been reading biographies.  Here's a review of two books about one guy:
Joe Gould didn't do much of anything in his lifetime, nothing much for the standard history books that is.
little joe gould has lost his teeth and doesn't know where
to find them(and found a secondhand set which click
….
 and a myth is as good as a smile but little joe gould's quote oral
history unquote might(publishers note)be entitled a wraith's progress…
e.e.cummings
But Joe Gould was the kind of guy who was able to capture the curiosity and sympathies of the well-known artists and writers of his time. Gould's connections in turn resulted in long relationships (seldom mutually pleasant) from the early to mid-twentieth century with the New York intelligentsia. Not only was Gould a friend of prominent writers, artists, and critics, but he was often their subject in print and paint.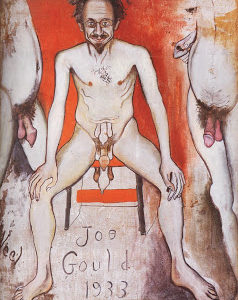 I read two exceptional New Yorker articles written by Joseph Mitchell on Joe Gould. These pieces were composed 22 years apart but are available in a single book called, Joe Gould's Secret, which was published in 1965.  And just this year Jill Lapore released a book called: Joe Gould's Teeth.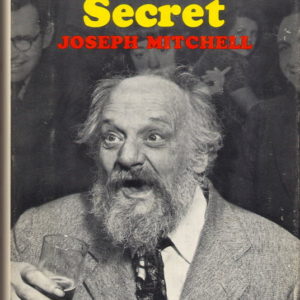 Lapore's book was inspired during preparation for a class she was teaching on Biography.  As Lapore readied for the course she reread Mitchell's articles on Gould.  And even though she actively focused on avoiding what she referred to as the 'chasm' of Joe Gould, Lapore found herself sucked into the Gould vortex. Happily she made it out the other side with a publishable book in hand.
Here's the low-down on Joe Gould, he was born into a Yankee family of considerable substance and Bostonian presence but Joe Gould was not made of the same stuff as the learned doctors and brave soldiers that leafed his family tree.  Instead Joe Gould described his childhood self to Mitchell as "not much good at anything-  at home or at school or play…I came across a word that sums up the way I was then, and, for that matter, the way I am now – 'ambisinistrous', or left-handed in both hands."
Lapore believes Joe Gould was autistic, which is based partially on Gould's exuberant childhood love of seagulls and his solemn claim that he spoke 'seagull'.  Even into adulthood Gould would flap his arms, skip about, and call like a seagull for a beer or two in Greenwich Village bars. He once recited a poem for Mitchell in the seagull language.  Joe's signature gull routine was so well known in New York at the time Mitchell titled his first Gould article "Professor Seagull", which ran in The New Yorker in 1942.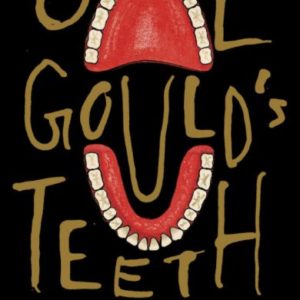 Lapore further notes that as a child Joe Gould had written over all the walls and floors of his bedroom.  She suggests that in addition to being autistic Gould suffered from graphomania.
Gould was tossed from the family home and cut off from any monetary support after multiple runs at Harvard and various jobs (all fails).  So it came to be that Joe Gould ended up homeless in New York City. However it is in the  city that Gould realized his calling; he was destined to pen the first people's history and it was to be called "An Oral History of Our Time" (although Gould tinkered with various titles for the book throughout the years).
Gould wrote a Harvard historian in 1931 and described "An Oral History of Our Time" as a work in which "I use only material from my own experience and observation and from the direct personal narratives of others."
It was this perspective, a people's perspective of history that caught the bohemian crowd's attention. Gould advertised his straight-up approach on gathering history in the vernacular to anyone he found in Greenwich's cafes and bars.  He was seen everywhere furiously, endlessly writing in dime store notebooks (his graphomania serving him well).  Given the cultural climate it is understandable how the bohemian crowd was caught by Gould's direct and proletarian spin on recording history.  He had some real writing chops too.  When he was stable Joe Gould wrote professionally as a journalist and a free-lancer.
Some excerpts of the Oral History were published in literary magazines. In 1923 "Chapter CCCLXVIII of Joseph Gould's History of the Contemporary World" was published in Broom: An International Magazine of the Arts (edited by Malcom Cowley).  And in 1929 Marianne Moore, as editor of  The Dial, published two chapters of Gould's book.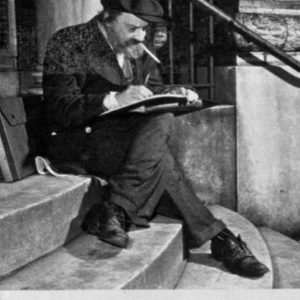 Here is the remarkable part: Gould claimed "An Oral History of Our Time" was nine million words all captured in dime store notebooks which when placed on top of one another reached over 7 feet high. Not only was the book possibly the longest book ever written but Gould also claimed to have birthed the concept of 'oral history'.
Here is the mystery: did he or didn't he?  Was Gould the author of the longest book of all time?  Due to his homelessness and rounds of mental hospital stays Gould's work has been scattered throughout the east coast in various closets and libraries.  In his final profile on Gould, Mitchell concluded that 'An Oral History of Our Time' didn't really exist; Lapore believes that it did.
Should you choose to drop into the Joe Gould 'chasm' you will find the books authored by Mitchell and Lapore are smooth reads. Mitchell is an outstanding writer and his affable narrative will draw you in. There is a persistent legend that goes like this, after Mitchell finished his second profile on Gould, he wrote no more but continued to come into the New Yorker offices for years.
In 2000, a feature film was released called Joe Gould's Secret (after Mitchell's book). It was directed by Stanley Tucci and the story-line is centered on the relationship between Mitchell and Joe Gould during the 1940s.  This is my next dabble into the Gould vortex.
Lapore's work is equally intriguing and is more detailed than Mitchell's on how Gould's mental illness was manifested over the years. It also is a good historical reference on the ways mental illness was treated in the mid-20th century.  The abridged ee cummings poem that I shared above is a reference to Gould's teeth being removed in one of his mental hospital stints.  At the time the medical world believed teeth contributed to a 'disorderly' mind and so they were yanked out of patients' mouths.  Patients were then given a set of used dentures. Gould was known to have problems keeping track of his.  Lapore also believes that Gould was given a lobotomy at one hospital in the late 1940's.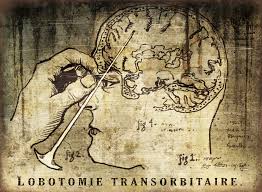 Gould died in Pilgrim State Hospital on Long Island in 1957.  He was 68 years old. Time's obituary for him stated: "Gould had no known relatives but many friends, including Poet E. E. Cummings, Artist Done Freeman, writers Malcolm Cowley and William Saroyan.   None attended his funeral."
Okay, it has to be said: some friends.
Both books are small treasures not just from the Biography tradition but for the heartfelt style in which the authors cover Joe Gould. Pest that he obviously was, Gould deserves the care and attention the authors took in dissecting his life.  It is the same care and attention we would all deserve – because that is the heart of a people's oral history.
———————————————————————————————————————————————–
J dug The Dig…
The Dig, by John Preston, is an imagined story of a few of the real people who were part of the excavation of Sutton Hoo—a notable archeological site located in Suffolk, England. Not only gold and treasures were found there in the earth. The shadowy silhouette of an 89-
foot ship and sandy outline of human remains within suggests the burial of a Royal. A ship's funeral such as this would only be held in that area with heavy influence from Northern Europeans of the 6th and 7th Centuries. Vikings. The site and its relics are evidence
of the mingling of ancient cultures resulting in Western Civilization as we know it today.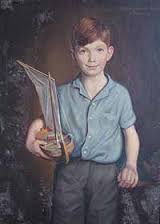 Sutton Hoo, Northeast of London, is the name of the area where a wealthy widow, Mrs. Edith Pretty, owned a large estate. She was a bit of a quirky lady, perhaps infirm, or just dainty, one can't tell at the beginning of the story. She has a young son named Robert and is often mistaken for his grandmother. Since the death of her late husband, Colonel Frank Pretty, Mrs. Pretty has become interested in spiritualism—the possibility of unsettled souls of the dead still roaming the earth. Maybe this is why she is intent on excavating three mounds on her property believed to be ancient burial grounds, to set free the souls buried there (that is, if grave robbers have not already struck long ago).
Through the local museum, Mrs. Pretty is put in touch with Basil Brown, an amateur archeologist whom she hires for the job in 1939. Mr. Brown is a self-taught soil enthusiast, described as, well… impossibly brown.  From his tweed suit to his mahogany skin, to his love of dirt, only his gray eyes do not reveal his name. He is a reserved man, competent at his work.
Mrs. Pretty also hires her gardener and gamekeeper as assistants. A bit of a dilettante operation, the three of them get on well and toil away at the site with the help (and more often hindrance) of young Robert Pretty. Robert's imagination is running wild with visions of buried riches and ancient tombs.
Skillful as Mr. Brown and his laymen crew are, however, once word gets to archeologists from Cambridge University that a dig has begun at Sutton Hoo, the academic bullies take over. Charles Phillips, a blustery big man with big appetites, blows in and, under the authority of the Office of Works, seizes the entire enterprise. Phillips hires friends and other academics he wants to impress and with hardly a nod of acknowledgement to his work, Mr. Brown is excused from the principal labor of unearthing historical artifacts and is put on helper-duty alongside young Robert—wheelbarrowing dirt away from the site and such.
Peggy Piggott is the new young wife of the archeologist, Stuart Piggott, one of Phillips' confederates from the University. A scholar and archeologist herself, Peggy is woman in a man's world and knows she is allowed to participate only by association (with her husband). She sees the dig as a once in a life time opportunity as she and the other archeologists pluck from the dirt a seemingly endless number of treasures one after another. When she meets Mrs. Pretty's nephew, a photographer and an unconventional fellow with an artist's temperament (for one, he camps in the woods though his aunt has an entire wing of available rooms for him), Peggy begins to view The Dig and the people around her through a broader lens.
The Dig is a quick, engaging, enjoyable read, as much about the the excavation at Sutton Hoo as it is about human existence and mortality. Throughout the story, traces of the inner lives of each character make their way to the surface just as the ancient burial site slowly but surely gives up the secrets of the tomb. Clues revealing just a little information at a time leave you, reader, to put together the bigger picture of the nature of each individual. Like piecing together ancient history from grains of sand, we are the sum of our parts, but even the total may be subject to interpretation depending on what pieces are revealed.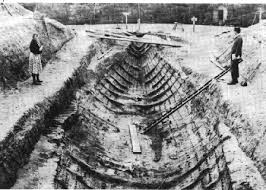 ---
J Writes…
As promised, I am reporting on one of the books from the bibliography recently created by the Nebraska State Historical Society and the Nebraska Library Association to celebrate the state's sesquicentennial. I read A Lantern in her Hands by Bess Streeter Aldrich. It's a good story about settling the west in the mid to late 19th century.
The story features Abbie Deal nee MacKenzie, who traveled in a wagon train at 8-years old with her widowed mother and brothers and sisters to Cedar Rapids, Iowa. There, they shared quarters with the animals in the barn before their permanent house was built. Abbie played with a doll made of a rock (no, not a cornhusk, her daughter would get a cornhusk doll almost 20 years later—progress!). For her chores, Abbie collected eggs. She went to a one room school house to learn her letters. And she dreamed of becoming a famous singer or painter. At age 19, Abbie fell in love with and married a strapping young farm boy named Will Deal. They set out to make their own home in Nebraska where real estate was plentiful and affordable.
Through Indian encounters (albeit, mild), storms of every seasonal kind, plagues of grasshoppers, dirt, and drought, Abbie and Will tame the land together. They build a 2-room soddy where they live until they can afford a log house many years later. They have five children. One is born only after Abbie goes into labor in a raging blizzard on the way home from a neighbor's and a sixth doesn't make it. The children grow strong and independent, just like their parents. The land eventually yields fruit. The kids inevitably transition to modern life—they go to college, they travel, they move to the city. The wireless makes the scene. So, too the telephone and the automobile. Times change, but the prairie winds still blow, and Abbie lives to be an old lady through it all.
You can see A Lantern in her Hands has all the elements of a pioneer story. I'm no literary scholar on the theme, but I've read some of the essential prairie works. Willa Cather, the matriarch of Nebraska literature, was the best. She could turn out sentences you want to read from every angle over again. She put out prose in beautiful, earnest stories that were at once unique to the plains, but unifying in a sense of human nature. Mari Sandoz's masterly non-  and historic-fiction has more wild west than settler-ism. Laura Ingalls Wilder, not a Nebraskan, but a contemporary of these women, wrote beautifully for young and old alike. All of these books feature covered wagons, harsh environs, and characters as tough as nails. Streeter-Aldrich's story has a wryness. Yes, the "Lantern" of the title, is a symbol for Abbie's watchful, protective love of the land, her family, and her neighbors—but it's not a sappy story. There prevails complexity and humor in our main character, who, on occasion, privately laments her dashed dreams and hopes, but then quickly picks herself up by her bootstraps (another pioneer theme) and carries on.
Abbie suffers her mother-in-law, who decides unexpectedly, and un-asked, to spend her final years with Abbie. Mother Deal lives out her life in constant complaint about everything until…
"On a morning in July, Grandma's restless spirit took its grumbling flight, sputtering a little at the Lord for the time spent upon her demise."
And, though Abbie never has the chance to chase some of her own aspirations as a singer, artist, or writer, she makes every effort—often at great sacrifice—for her children to know culture and the arts. She listens approvingly, and admittedly with little chuckle as her little girl, Isabelle, "pumps windily away at 'The Blue Danube Waltz' and 'By the Blue Alsatian Mountains'" on the reed organ Abbie is able to afford her (over the piano that was requested). Years later, she could not be more proud as she listens to Isabelle, the famous singer, on the wireless in her living room in Nebraska broadcast live from Chicago.
She reads about her son, the legislator, "causing Shakespearean-like plays" in Omaha.  With similar satisfaction, Abbie remembers Mac, her little boy growing up in the soddy, grumbling "What's the sense of this?" over his thick volume of Shakespeare she's placed in front of him.
Bess Streeter-Aldrich's mother, must too have been proud of her own daughter, the writer, for Streeter-Aldrich wrote this story in homage to her. It's a lovely Nebraska tale. Check it out. You can visit http://nebraska150books.org/nebraska-books/featured-books/ to get the featured book of the month, or that same website will lead you to a printable list of 150 recommended books including fiction, non-fiction, kiddie lit, and poetry.
---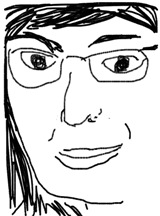 Thinking about the past and…
The Age of Innocence 1:
Maybe it is just a folly of an aging mind but it is an interesting mental jaunt to run through the cause-effect of: "what was it when I was young that contributed to making the 58 year old me?"
Because we are here you can guess I am going to talk about books. I took some time recently to consider what books from my childhood helped shape the adult I became.  The three books I identified –and I was able to name them immediately- are all different from one another but alike in this: I felt those books immediately as I read them, they wiggled into my bones and have made themselves at home within me all these years.  I took the time recently to reread all three.
The Velvet Room by Zilpha Keatley Snyder. This was my favorite book in grade school. I owned it and re-read it for years. Each quarter in grade school we were given a catalog of books we could buy. It felt like years before the orders arrived but when they finally did each student was presented their bundle of books by Teacher. It was a better day than Christmas for me. My bundle of books in which The Velvet Room arrived was especially tall and I recall the teacher making a remark to the classroom about me and my reading. The comment felt sarcastic rather than complementary and I burned with little geek girl reader-shame as I shuffled back to my desk- Christmas ruined.
But that teacher's rudeness didn't dampen my spirit for long because I found one of my favorite authors in Zilpha Keatley Snyder. I recently bought a used version of the same paperback edition I owned 50 years ago (although this time around the 1965 paperback version cost me 25 dollars). I reread The Velvet Room very quickly and when I came to the pleasing ending I congratulated my younger geek-girl self for having such great taste in books.
The Velvet Room's main character's name is Robin, a dreamy girl whose father is an itinerant worker in the early 1930's.  Robin frequently wanders away from her loud and messy family in order to find a little quiet in her unstable world. Robin is also an inquisitive girl and on one of her meandering walks she finds a secret passage into an abandoned house on the property where her father recently found work. Once she figures the way in, Robin slips away whenever she can to spend time in the abandoned house's library.  In the library Robin discovers a journal of a young woman who lived in the house many years ago and it is not long before Robin becomes consumed in the history of the house and its past inhabitants.
The Velvet Room is a bit of a mystery story but upon re-reading it as an adult I believe the core of this tale is a message about being brave in an unstable and unknown world. It's a story that assures the young reader that using your mind and imagination is the best balance when all is new and uncertain. This book's message is still relevant and empowering and I am grateful I found it 50 years ago.
Harriet the Spy by Louise Fitzhugh. Is there a better book title out there?   I don't think so (although The Winter of our Discontent is right up there). I reread Harriet right after rereading The Velvet Room and was surprised to discover that my two favorite childhood books had such polar opposite lead characters.
Robin of The Velvet Room is quiet and thoughtful, poor, and new to her California surroundings.  Harriet, is a very privileged girl of Upper Manhattan, attending a progressive private school, and has sophisticated parents who are established members of the media world.  Harriet also has a proclivity to break into houses, but unlike Robin, Harriet busts into inhabited homes and hides in dumbwaiters and peeks through windows to spy on living people as they go about their daily lives.
While Robin is kind and somewhat shy, Harriet is a young curmudgeon who on a daily basis is disappointed with almost all whom she meets and spies upon. This daily disappointment makes Harriet loud and grumpy. After sharing her disappointments with her nurse, Ole Golly, Harriet takes to her Spy Book to record her judge-y (and funny) insights:
…well maybe there is something to this Chemistry after all. I could poison Pinky and no one would ever know it. I bet they need some new poisons.
..Sport's house smells like old laundry, and its noisy and kind of poor looking.
Harriet is bold and brazen and doesn't apologize for her loud voice and cutting insights.  In the era when I grew up: "it is better to be seen than be heard", Harriet the Spy was an empowering read about a girl who was not afraid to speak her mind and scratch below the surface to gain understanding about the world around her. I wanted to be Harriet the spy when I was 9.  There are some days even now when I feel the same way.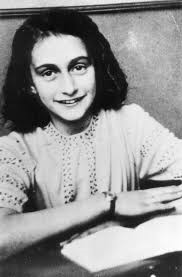 Diary of Anne Frank: This book yanked me out of my self-centered 9 year old self. When I read Diary of Anne Frank the words elicited a physical response in me. I felt Anne's restless claustrophobia and waves of fear. My little self-centered heart actually began to beat for someone else as I burrowed into the story. This book scattered the initial seeds of empathy within me. This book also burned an archetype of 'evil' into my psyche. I still have nightmares of being chased and captured by Nazis. I also have a recurring dream of murderous earthly invaders and as much as I love science fiction, the invaders are never aliens from far out galaxies, rather they are your run of the mill jack-booted German soldiers.
Anne was unique and every child rolled into one. Her words, the effect of her words,  are with me always and I know I am not alone in this.  Her legacy is forever.
The Diary of Anne Frank also sparked an interest in the "olden days", as I referred to history back then, and the unique world in which girls inhabited.  My childhood reading list focused on girls girls girls after discovering Anne Frank.  I read every biography about girls and women my school library had until the librarian had to borrow 'girl' biographies for me from other libraries.
The Age of Innocence 2
There is a section in Rocky Scramble on Hiking and there is a quote on the page that goes like this:
As you sit on the hillside, or lie prone under the trees of the forest, or sprawl wet-legged by a mountain stream, the great door, that does not look like a door, opens. Stephen Graham, The Gentle Art of Tramping.
I hadn't heard of Stephen Graham until I discovered the quote, but I felt he probably had something more to say to me. Inspired some by my Harriet the Spy read I decided to learn more about the man who wrote The Gentle Art of Tramping. Thanks to the internet, there was no need to break into a house, peep through windows, or record my notes in an official Spy Book.
Stephen Graham was a British travel writer, novelist, and tramp (the walking kind of tramp). He was born in 1884 and died in 1975. He had a big life; he lived in Russia and Yugoslavia, he fought in World War 1, and worked for the BBC in World War 2. He had famous friends including H.G. Wells and Ernest Hemingway. A lot of people thought he was a spy. He may have been.  He certainly was in some interesting places during some interesting times.
I ended up reading two Stephen Graham books: Tramping with a Poet in the Rockies written in 1922 and The Gentle Art of Tramping, written in 1926.
I called this section Age of Innocence 2 because Stephen's writings about tramping and the great outdoors come across as nothing less than inspirational words from one who is pure of heart in his love of and dedication to tramping. There was not a single hint of irony or irritation, burden or pretension in either of the books I read by Graham.
In Tramping with a Poet in the Rockies Graham invites Vachel Lindsay (at the time a famous poet who sang or performed his poetry and was a widely known international character) to walk with him through the Colorado Rockies up into Montana. The two start their trip with little money and minimal provisions and the book is a record of their agreeable conversations, mutual flights of fancy, and a diary of the poems and songs they sent up nightly to the stars as they sat around a campfire.  There are small illustrations throughout the book as well.  From end to end this book is a gentle delight.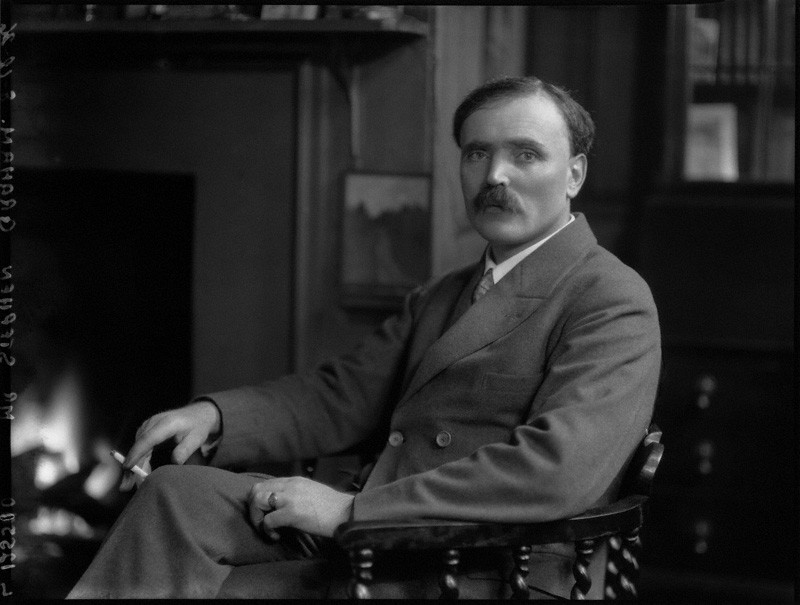 Tramping with a Poet in the Rockies is also a record of Stephen's and Vachel's daily trials in the wilderness.  My sense of these two was that while they loved the wilderness perhaps they would have benefited from a little more preparation and forethought before they started out on their long tramp.  But then again the story wouldn't have been as sweet.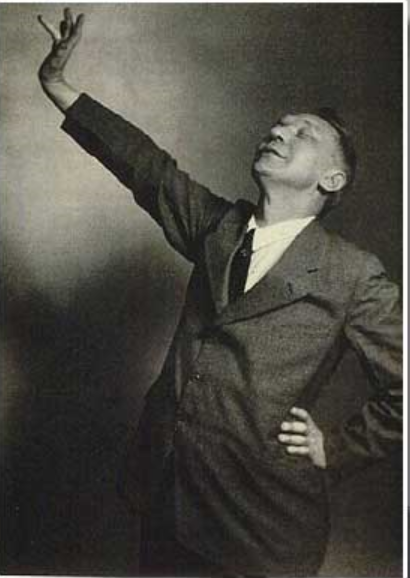 The traveling companions suffer multiple falls and injuries, periods of little to no food, and many unexpected cold cold nights. Luckily they meet a few folk along the way, and just at the right time, who are able to help them out of whatever their most current dire strait is (with the poet more than willing to trade his rhymes for food or blankets).  Even with multiple disasters I envied the two their long trip in the wilderness long before the Rockies were crawling with overly outfitted technical campers hauling high-end camping gear.  These two fellows got to view the Rockies on their own terms in the pristine wilderness of the 1920s.  How lucky they were!  The best thing is, they knew it at the time too.
In The Gentle Art of Tramping the reader is given a deeper insight into Stephen Graham's values which I sensed from the book as tolerance, kindness, a love of the laboring class, and a disdain of material wealth. The book is also a guide to living a simple tramping life.
I actually marked this book up as I read it so I can reread the delightful and instructional tramping passages like these two:
Do not take a cap. You need a brim. And do not take a straw hat.  You cannot lie down comfortably with a straw hat.  A tweed hat is best….A tramping hat does not get old enough to throw away.  The old ones are best.  Of course once you have slept a night wearing your hat it is not much more use for town wear.  It has become more tramp than you are.
And,
Tramping is a straying from the obvious. Even the crookedest road is sometimes too straight.  You learn that it is artificial, that originally it was not made for mere tramping. Roads were made for armies and then for slaves and laborers and for 'transport'.  Few have been made for pleasure.
But was life merely meant for pleasure? Perhaps not. But it was meant for happiness or for the quest of happiness. 
Stephen also has a few things to say about tramping companions:
The best companions are those who make you freest. They teach you the art of life by their readiness to accommodate themselves. After freedom, I enjoy in a companion a well-stocked mind, or observant eyes, or wood-lore of any kind. It is nice sometimes to tramp with a living book.
And advice on love:
You cannot tell till you've spent a night in the rain, or lost the way in the mountains, and eaten all the food, whether you have both have stout hearts and a readiness for every fate.  
The Gentle Art of Tramping is page after page of simple insights, engaging expressions of love for the great outdoors, and practical guidance on tramping and outdoor living and yep, even life itself.
Another insight to how Stephen Graham viewed life, his 1964 autobiography is entitled, Part of the Wonderful Scene. I love that title almost as much as I love the title, Harriet the Spy, and coming from me, that is saying a lot.
Unfortunately I will never be able to tramp the wilderness with Stephen Graham, so I appreciate the wisdom and instructions he left behind. The Gentle Art of Tramping will be a part of my bedside book stack for some time.
=============================
J writes…
Lucky for you, Scramblers, I happened upon a book called And Again, a debut novel by Jessica Chiarella, on the New Fiction rack at the library, and now I'm going to tell you about it so you can go out and get it.
And Again is a science fiction novel wherein four terminally ill individuals are randomly selected from a pool of other terminal patients—lottery style—to participate in an experimental pilot program called SUBlife. The medical trial, controversial for its use of stem cells, is the sole chance for each to extend their lives.
Once each individual's substitute body (referred to as a SUB) is generated, it is matured through DNA and hormones.  Precious seeds of thought, personality, and memories, are extracted from the subjects' brains and implanted in the SUB. The procedure takes months, after which the pilot patients wake to find themselves in exact replicas of their former bodies—with the mutant/damaged cells eradicated. Also gone is every blemish, scar, wrinkle, freckle, tattoo, or other mark of time. The four must stay in the hospital for a few months not only for testing and observation, but to build strength and endurance. After that time, they are released to continue on with their lives.
The new bodies take some getting used to. Though each character has their same personality and memories, their bodies do not. For example, looking in the mirror results in finding a familiar but startling face staring back, one containing none of the lines that convey past experiences. Another example: all of them gravitate toward food you might find on a kiddie menu—macaroni and cheese, oatmeal, peanut butter and jelly—their taste buds not yet desensitized by years of strong flavors, smoke, alcohol, textures, and temperatures. This becomes a bit of a running gag. At the SUB support group meetings they are required to attend, they drink hot chocolate instead of the universal support group staple, coffee.
Each of the characters struggle with the loss of idiosyncratic mannerisms their bodies have not yet begun to adopt and habituate.  One of the most thought provoking characters is Linda, who spent eight years before emerging into this new and foreign body as a quadriplegic unable to move or feel sensations. She is not even used to breathing on her own. Her established communication system for eight years has been "one blink for No, twice for Yes."  The new capability to communicate her actual thoughts feels almost impossible to her. For the first few days after her "awakening" she simply takes satisfaction in wiggling her toes and watching as the movement rustles the covers of her hospital bed.
Hannah is a painter. An up and coming force in the art world, she was diagnosed with inoperable lung cancer before winning a slot as a patient in the SUBlife study. Besides the superficial change in her appearance (her light brown skin smoothed and purged of tattoos and piercings), her SUBbody's hands lack the calluses, strength, and fine motor skills she earned through years of painting. Though she has the intellectual memory for the mechanics of painting and drawing and proportions, her new work threads none of the historic style that artists build upon. Comparing a self-portrait she painted right after her diagnosis to one she attempts to paint after her transition, Hannah is heart-broken by the staggering contrast. The first, conveying a full range of emotion through color and movement. The last, looking as if a talented first grader painted it.
David is a congressman, given a second chance after discovering a deadly brain tumor. Connie is an actress who's looks were destroyed by a particularly vicious strain of AIDS. Her flawless SUBbody is an opportunity not only for life, but to restart her career.  Both of these characters confront old lifestyles and habits.
Linda, Hannah, David, and Connie may never have crossed each others paths had they not participated in the SUBlife trial. But their differences now seem more diminished than their similarities. They are connected to each other after the experiment no matter how much they try to move forward with their individual lives.
This is a terrific book. The characters are well-developed and their actions ring true. The politician is charismatic, power-hungry, and self-serving. The actress is a complex combination of intelligence, narcissism and poor self-esteem. Linda, who was trapped inside her own prison of a body, is still seeking escape. And Hannah, the artist, yearns for expression.  There are so many plot events where the author could have taken a sappy sentimental turn, and she never did. The premise is captivating, and now having read the story, the characters are still living in my mind as I think about how they ended and where they will go from there. I hope you'll read this one and weigh in.
---
J has a library story and a book report…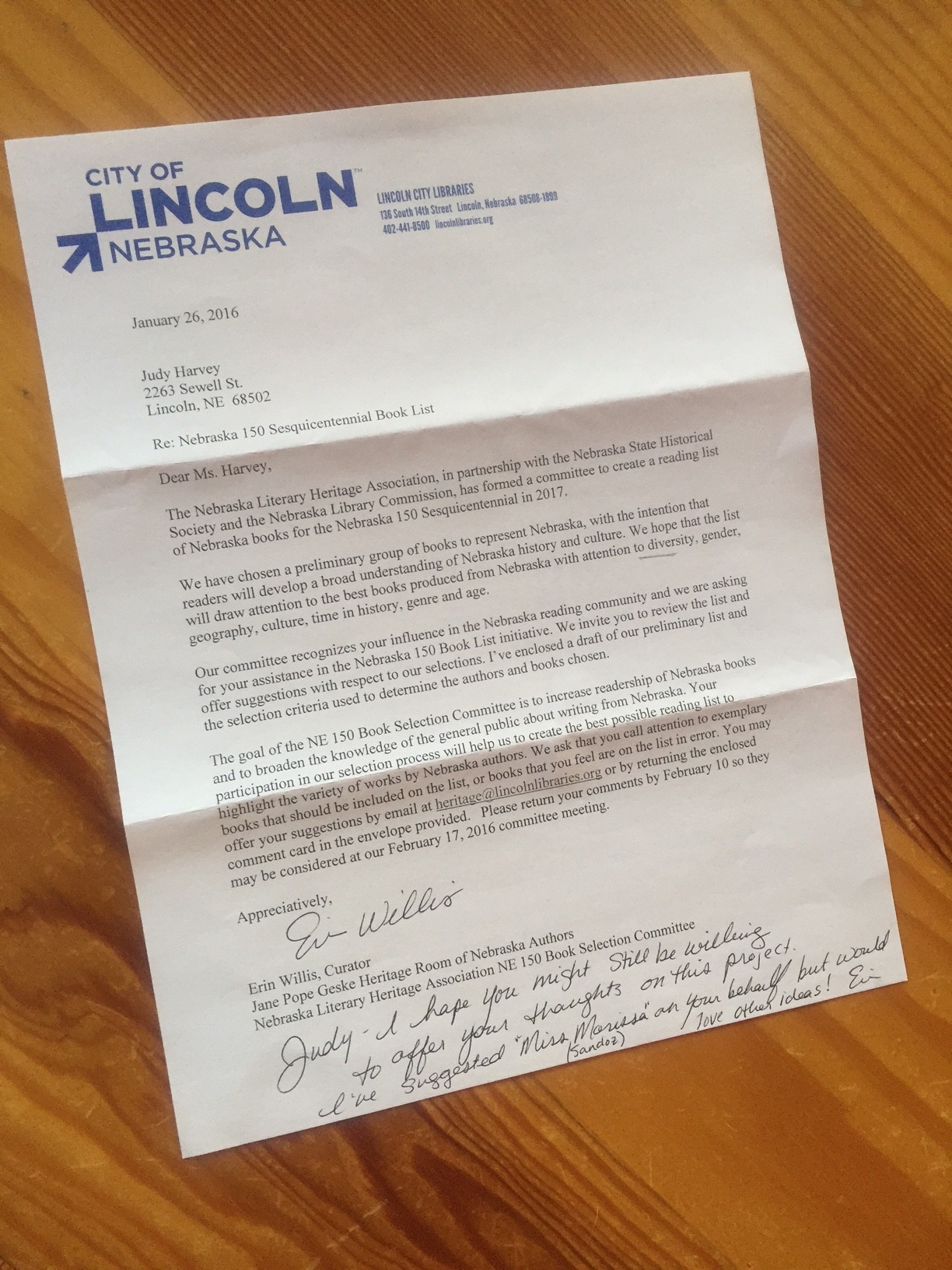 Matt recently introduced me to a new friend. Her name is Erin and she's the Curator of the Jane Pope Geske Heritage Room of Nebraska Authors at Lincoln City Libraries. Her office is tucked within a small reading room on the third floor of the city's main library. Entirely windowed on one wall, overlooking a community garden, and full of editions by writers who lived and worked in this city and state, The Heritage room is bright and warm and inviting. Though it is open to the public, the word must not fully be out about it, or (I would think) the library geeks would have overrun it by now. But it's mostly quiet. Just Erin and the books. It's special. After being introduced, we launched into a discussion about some books and recent reads. I liked her immediately. I told her I thought she has a really cool job in quite a lovely setting and she agreed. And then she asked me if I might review, and give my opinion about a list she and a committee are putting together. It's a reading list comprised of authors native to Nebraska, or who were at least residents during significant periods of time here. The list was created to celebrate Nebraska's Sesquicentennial (150 years). Scramblers, I think I might have burst a shirt button with pride for the responsibility.  Sure enough a week or two later, Erin's letter arrived in the mail with the Nebraska 150 Sesquicentennial Book List. I reviewed and dutifully responded—a little sheepishly, as I found I had only actually read about 6 or 7 of the 60 on the list.  Regardless, I look forward to sharing the final list with you all and maybe reading and reviewing some for our Weekly Reader. I also look forward to my next visit to the Heritage room, to peruse the shelves, visit with Erin, or take in a few sun rays on the last of the winter days.
Well Scramblers… that was obviously written earlier this year. Here it is already spring time and I am writing my first post of the year. How could I let that happen?
For today's book report, I want to tell you about Turn of Mind by Alice LaPlante. A woman I work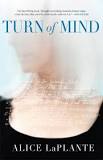 with (good reader) was so fired up on this one, she about dragged me to her office, shoved her library edition in my hands, and said "you've GOT to read this, don't worry about it being a library book, if it expires, I'll just pay the fine." How can one turn down such an endorsement! I eagerly cracked the book that evening. Turn of Mind is a whodunit featuring Dr. Jennifer White, a retired orthopedic surgeon (hand specialist), who is in the beginning stages of dementia, who can't remember her best friend and neighbor, Amanda O'Toole, is dead: found bludgeoned to death…with all of her fingers expertly excised at the phalangeal joints.
Guess who's the primary murder suspect.
Yes. Poor demented Jennifer.
But sometimes you wonder. LaPlante writes expertly from the perspective of Jennifer, whose cognition is deteriorating as the story progresses. When we first meet her, she knows who she is and that she has dementia. She knows her adult children and her caregiver, Magdalena, and her home. Does she know who killed Amanda? She knows to read her journal if she feels confused. The journal re-orients her to time and place and gives an account of her activities and her condition by the day. Some entries are written by her.  These vary between helpful and incomprehensible. Some are written by Magdalena or her kids. These entries are more detailed but so difficult to believe when she can't recall any of it. Are they true?
All of us have good days and bad days depending on a myriad of circumstances: sleep, interactions with others, weather, physical comfort… Individuals with dementia can be highly sensitive to changes in routine, and an off-day can demolish what little preserved attention and concentration still exists. However, with a good night's sleep, good health, and no interruptions in the daily regimen, an individual with dementia may act "right as rain" on the surface. And it is this variation in good and bad days that keep investigators (and you, reader) wondering what Jennifer knows and if she's guilty, covering, or has been framed.
The book is a wonderfully fast read, full of dialogue that moves the story along. But don't let the pace fool you, there's plenty to mull over after you've finished. Questions about trust versus faith and about the glue that holds relationships together.
So Scramblers, let me be the friend that shoves this one in your hands. You gotta read it!
I'll try not to wait so long til next time.
---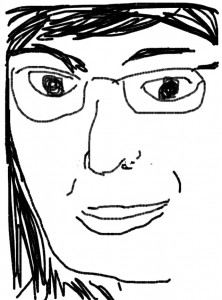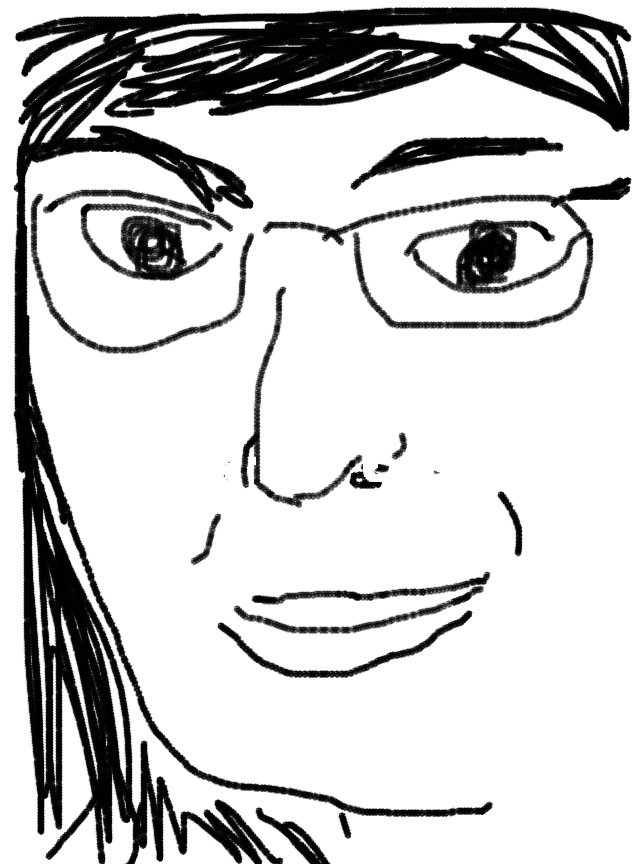 Getting books as gifts is a delight. I have enough of everything else except too much money and unlimited opportunities to possess the world (even if it's just through other people's words). This Christmas I received a number of books, perhaps because I was hobbled and people wanted to keep me engaged outside of the local TV channels and my sagging couch. When people give me books I gain a bit of insight about the giver – sometimes it's a simple peek into their current interests and tastes, sometimes it is more. Below is a summary of three of my favorite Christmas books from three fine friends.
First-time novelist Ann Leckie's Ancillary Justice is a science fiction story given to me by my friend Dan. Here are some things that I know about Dan: he is keen on understanding his friends' perspectives. He enjoys getting into people's heads and figuring out what is engaging to them. And once he has sussed that out, he takes a thoughtful amount of time researching (which he loves to do) the perfect gift that pushes a friend's interest or taste just a bit further. No one will ever get a mainstream book from Dan. It is never yesterday's news with him but rather it is just the news you were looking for that you didn't know you were looking for.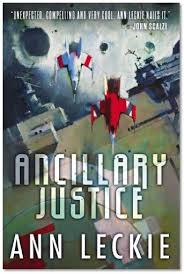 Breq is the central character in Ancillary Justice, a remainder of a group mind, an ancillary that now inhabits a human body. Breq was once part of a more extensive AI that commanded a massive starship over a thousand years previous to the present day story. A mystery is at the center of this book, what happened to the ship and how did Breq escape? From the outset the reader knows Breq is on a revenge mission but we aren't quite sure why.
Ancillary Justice moves between the past (when Breq was the AI of the starship -Justice of Toren) and present (when Breq inhabits a corpse body seeking revenge). This book was a reading challenge. Names were a problem to keep straight, the concept of corpse soldiers and distributed AI confused me for a while, and the language was difficult. Breq did not distinguish/understand gender and so all characters in the book were referred to as 'she'/'her'. As I read, images of characters would form in my brain – all female – only to have them break apart later on in the story as a more accurate gender identity was established. Challenging for sure, but certainly unique. My mind was engaged throughout because this book requires focused attention throughout.
Ancillary Justice won both the Hugo and Nebula awards in 2013. And if you are up for a demanding and remarkable read, you'll understand why. Thanks Dan! I loved this book from start to finish, even though it hurt my head in-between.
My dear friend Jude gave me: Miss Morissa: Doctor of the Gold Trail by Mari Sandoz (published in 1955). It was the first Sandoz book I read, which is a crying shame given the years I spent in Nebraska. True Nebraska writers create stories much like the prairie landscape that surrounds them, tending towards the sparse until something more is needed, but only just then. Brevity is beautiful.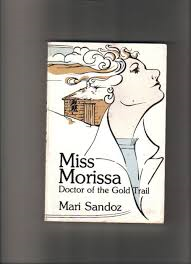 Jude and I are similar in many ways; for one we're not overly sentimental -take for instance we don't much care for babies and we think little kids are mostly painful to be around (why they can't hold a decent conversation is beyond me – the little narcissists). So it follows that our reading preferences tend towards straight-up stories. Jude has tried to get me to read Westerns for some time now, sensing I would like them. She was right, I loved Miss Morissa: Doctor of the Gold Trail and I believe that if Miss Morissa would step from the pages of that book, we all three would be great pals. (Although Miss Morissa would likely be way tougher than Jude or me, and we're no pantywaists).
Miss Morissa: Doctor of the Gold Trail has an abundance of high adventure that takes off on the backs of Indian ponies, unravels in saloons where we witness a drunk Annie Oakley with questionable morals, and whips up in the great outdoors with unexpected days-long blizzards. Adventure and close-calls are everywhere in this book and the reader cannot help but anticipate the worst for Miss Morissa's continued health and well-being; there is simply no way she can continue to beat those hard-assed Western frontier curve-balls. Every night when I put the book down, I was tired and anxious for Miss Morrisa.
The story takes place during the Black Hills gold rush of the 1870's. Dr. Morissa is a young professional from Omaha and is fleeing into the frontier wilds to hide the shame of a broken engagement. Morissa was dumped by her fiancé when he discovered she was born to a single mother (he doesn't deserve her). It is in western Nebraska, on the trail to the goldmines, that Dr. Morissa opens her office and on her first day the adventures commence. As an independent professional woman Miss Morissa does not shy from/ cannot shy from cattle rustlers, demented desperadoes, and a wide array of oddballs who are wandering west, lured by gold and other imagined adventures. In the great western tradition, Dr. Morissa distinguishes not between character or financial status but tends to them all (even the ones who kidnap her). In the preface Sandoz acknowledges that Miss Morissa is based on the lives of real female frontier doctors.
This is what Wikipedia has to say about Mari Sandoz's writing style: Some readers were shocked at her unromantic depiction of the Old West, as well as her strong language and realistic portrayal of the hardships of frontier life. Interpretation: Mari Sandoz was ahead of her time. I am looking forward to reading more of her books.     
My friend Lori is a soft-hearted one. She has a hearty and easy laugh and a quick wit but there is a deep and quiet gravity that washes over her when she talks about those who are vulnerable because of their place in the world. So I should have guessed there was something a bit more between the pages of a book she sent me over Christmas. We are Completely Beside Ourselves by Karen Joy Fowler begins as a typical story about a modern family with a few notable quirks and simmering problems. I don't want to tell you much more than this because I was oblivious to the core of the story and the reveal was a delight to run in to full force. (Warning! If you pick up the paperback, don't read the back please.)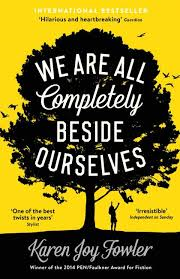 Briefly, We are Completely Beside Ourselves is told through a series of flashbacks by Rosemary, a lackluster college student. In the flashbacks Rosemary introduces her parents, her twin sister, Fern and her older brother, Lowell as they existed 20 years ago. And then as we are just warming up to the eccentric family, Fern disappears. And then Lowell disappears. The rest of the book deals with ways in which loss breaks apart Rosemary's family. This novel also addresses additional and equally serious topics besides familial loss, but I won't cover them here (I don't want to give away much, so much of this book's power lies in its ability to surprise). As Dan likes to say: No Spoilers!!
I don't use the word "poignant" often because like the word 'awesome' it is overused and misused. However We are Completely Beside Ourselves deservers the adjective; this poignant story is not for everyone, it packs a good emotional punch that will leave you feeling beaten and a bit hopeless. It is just as much about brutality (against those that cannot protect themselves) as it is about what defines "family". I enjoyed this honest book all the way through and I will certainly look for any new work from Karen Joy Fowler.  Thanks Lori!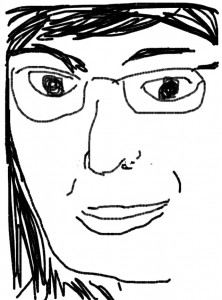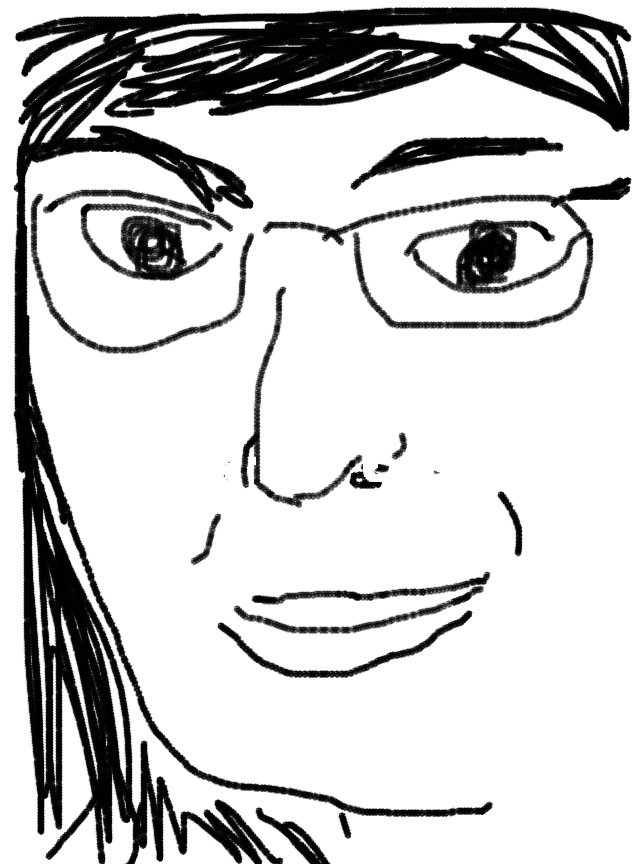 =======================================
It's the end of the year Scramblers! Here's some of the Best of 2015
Fates and Furies by Lauren Groff: It's on nearly every 'best of' list for 2015.   This is the second book of Groff's I've read and I enjoyed this one much more than her first, The Monsters of Templeton.   Fates and Furies is an end-to-end tale of a marriage first narrated by the husband, Lancelot (Lotto) Satterwhite. The second half of the novel is told by Mathilde, dedicated wife. Mathilde's narrative fleshes out the marital story in such a way that the readers' sense of Lotto's and Mathilde's relationship, which had been solidly formed in the first half of the book by Lotto, is upended. 
From the outset, the reader is made to understand that Lotto is fated for an enchanted life. Groff describes him multiple times as 'emanating light' or 'bathed in light' or 'golden'. But not everything works out well for old Lotto throughout his lifetime; nonetheless all that goodness and light carry him well through the rough patches. And Lotto, well Lotto has some sense about his luck, so we can't  dismiss him as a complete fool.
When Mathilde takes up the second half of the book we start with her childhood, which unfolds in stark contrast to Lotto's. As time rolls on we are exposed to long-term falsehoods that underpin the marriage and which unassuming Lotto never seeks to understand. Mathilde's version of the marriage is a full reveal of warts and bruises and of an anger which she cannot let go but manages to masterfully hide from Lotto until the end.
Yet when we are exposed to Mathilde's clearer truth of their marriage, there is no doubt Lotto and Mathilde loved one another well. The story was so moving it made me question my concept of what can be classified as a loving lasting relationship. Can a couple have a real relationship even if the secrets managed by one partner would undoubtedly change the quality of the marriage? Can a person say they truly loved another when they guided a subtext, if ever revealed, would derail everything? And in the end, does ignorance of the foundational truth diminish the achievements of the marriage?
Groff's writing and voice is well crafted in this one.  Fates and Furies deserves the attention it has gained this year.
Hunger makes me a Modern Girl by Carrie Brownstein is another book that received plenty of kind coverage this year and it sits on multiple 'best of' lists.
Carrie's book is a slim quiet one and for a memoir it reads a bit flat, as if she has detached emotionally from the circumstances that edged her towards the Riot Grrl scene in Olympia, Washington in the early 1990's. It may be too an indicator of a woman who continues to move forward, acknowledging the past, but not allowing it to influence her next steps.
Carrie frames her story with little drama and zero saccharine in the re-telling of her childhood. From my viewpoint she probably could have gotten away with it considering she had a mother so anorexic she had to be hospitalized when Carrie was young. And her father was a gay man who came out only after Carrie and her sister had left the house.
The reader senses how the family dysfunctions fed the emptiness in Carrie's household and how in turn that fueled Carrie's drive to escape it all. Granted she moved only from the suburbs of Seattle to Olympia, a small town down the road, but in the 90's that was quite the cultural leap.
I was happiest in this book learning about the nascent Rio Grrl scene in Olympia in the early 1990's. Carrie doesn't stretch too much outside of her personal experience though, she is a person who does not presume to tell others' stories (at least as an author – Portlandia is another matter). She does walk us around the Sleater-Kinney story and the stroll is worth the time.
Carrie's personal growth is intertwined with the band's growth and her maturation as a musician. We can all imagine though what that means, growing up in a band certainly does not lend itself to an all rainbows and light story arc. We are privy to more than a few tough scenes that develop both inside and outside of the band. And when I finished the book, I sensed Carrie attributed the breakup of S-K to her own unstable behavior.   
Well, most of us generally grow up no matter the circumstances. Carrie doesn't ask for pity nor does she make excuses. She continues to move on and I'll read the next volume of her journey if she chooses to write it.
Killing and Dying by Adrian Tomine. Ta da! As I write this on December 19th, I pronounce this book my favorite of the year. (Okay, I've got a few days left but I feel Tomine's book remaining in my #1 spot at the year's end is a sure bet ). This one is a graphic novel, well actually it is a collection of six short stories. Serious fiction Scramblers. Each story has real chops and is delivered masterfully through both art and words.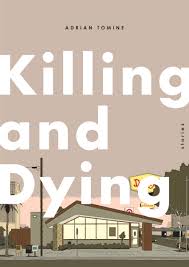 I like Tomine's drawing style. In this book his art varies more than in the past but the variation works well with the stories. The multiple styles used for the different stories add a pleasant nuance. And now, in this book, Tomine's story telling strengths have matured and landed on level with his art. The book is a mondo one-two punch. 
(If you pick up a New Yorker now and then you've probably seen Tomine's work on the cover).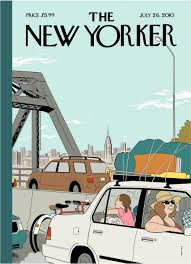 Tomine has been around for a while. As an overly-gifted teenager he self-published Optic Nerve and then moved on to Drawn and Quarterly.   I purchased his first graphic novel, Shortcomings, when I was working in Australia and I treasured it. I reread the book a few more times when I returned to home, just to confirm it was not the location that influenced my admiration. Yep, still did. Still really liked it.   
Killing and Dying is different from Shortcomings, all the bits and pieces that make up this book are more mature and developed then his previous work. The six story lines are broader and don't feel as self-focused, although I am sure a few personal life lessons have worked their way into the telling. In Killing and Dying Tomine deftly shifts gears and characters from story to story. But the stories share a common characteristic, each terse bubble reads true. You know these people. You've overheard these folks in bars, on planes, you've gone to school with them. Tomine simply reveals a deeper truth to these familiar lives.
Okay. I won't got on, I need to get through a few more books this year. But I will say this, at this point in his career it is a fair endeavor to look for comparisons between Adrian Tomine and Raymond Carver. Read Killing and Dying and tell me I am wrong.
=========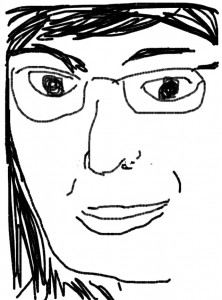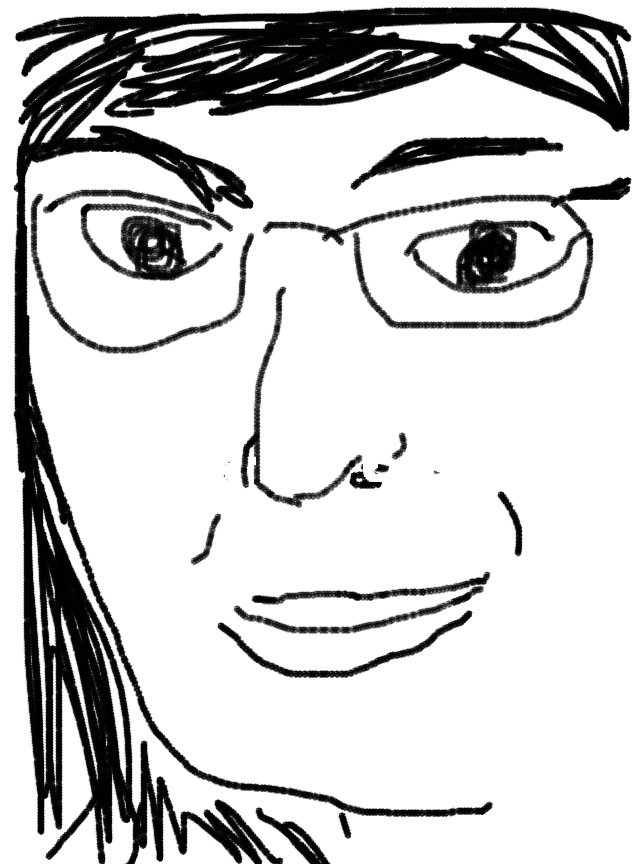 "Eastward I go only by force; but westward I go free." Henry David Thoreau
I read two western stories recently and I loved them both. So much so I may go on a western novel bender and attempt to fashion words on why Western themes resonate with me and why they should resonate with everyone else in this big country
But here is my first blush of insight and it's a simple truth, I am proud of my pioneer ancestors and because of them I feel a real connection to western tales. Lest you think there is some braggadocio in that sentence, let me follow up with this: Jesus, that lineage had a disastrous and painfully slow downturn after they landed in Oregon (all converging in a place bucolically named: Yamhill.)
I believe it is imprinted on my DNA, this love of the Great American West. It is something that survives deep inside and connects me to the landscape at such a basic level it makes it difficult to verbalize the sense of it in any logical manner. So I will share this instead: I began a 3 month sabbatical in July 2014 at our beach house. The sabbatical also marked the start of our move from the Midwest to (re)make Oregon our home. It took a day or two until I fully realized the move was really going to happen and I would soon be back where I belonged. And so on that sun-filled revelatory day I stepped into the backyard to the sound of squawking gulls and rumbly surf and hissing pines and I allowed myself to be overwhelmed by the great luck of my life, to have made it back. I set myself down on the damp lawn and gave the western ground as big of a hug as I could manage. I even did this, I murmured a few heart-felt 'thank-yous' to no one particular person or entity.
On to the stories: Destination West! was written by Agnes Ruth Sengstacken. The book is probably not well known, it was published in 1942 and even then didn't have a big audience. Agnes was 83 when the book was released.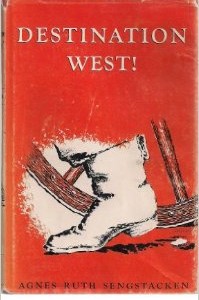 Destination West was Agnes' second book, the first she published nearly 40 years earlier. Agnes was the daughter of Freeman and Esther Lockhart, Oregon pioneers who arrived to the territory in 1851. Agnes' mother was one of the area's first schoolteachers and her father was…well, Freeman was a dreamer and a chaser of dreams although Agnes never cites that as a negative in her book.
Destination West is Agnes' mother's story of pioneer life first in Yamhill County and then in Coos County, near the Pacific Ocean where she was one of the first Anglo woman in the region. Esther Lockhart led an amazing adventurous life as a pioneer and her adventures included gold rushes, forest fires and floods, Indian ambushes, business scams, and mysterious Spanish female thieves. All of the stories take place on isolated farmsteads or pioneer towns in the deep woods.
Destination West would make a fantastic movie and someone should turn it into a screenplay. I would love to wield enough power to demand it. It would be a glorious movie propelled forward by adventure and surprise and natural beauty. The book itself moves quickly, like a Conestoga wagon headed down a precarious river bank, and is filled with Esther's achievements gained mostly on her own (you remember the dream-chaser husband). We know The Great American West was where women were able to extend their personal freedoms and Esther's story is a great personalized account. The uplifting book portrays what it was to live as a newly independent western woman. That she survived so much of those pioneering days on her own makes the storyline even more spectacular.
I was enamored of the book almost immediately, but what makes the story dearer to me is that Esther worked for my great great great grandparents in Yamhill country. She was hired to live with the family and teach the children to read and write. She had kind things to say about the McBride clan and it caused my breath to catch and my heart to race as I tripped across my pioneer ancestors' names printed on those pages. It was as if a small curtain was pulled back by the author just for me so that for just a moment I could gaze upon their lives.
I will hold myself back because I know I tend to ramble on these pages but I just finished The Oregon Trail: A New American Journey by Rinker Buck and I loved it. It is my favorite non-fiction book of 2015.  I can't say enough about it, so I will try to write carefully with just enough words to encourage people to pick it up for themselves.  
Rinker Buck is one of 11 children born to Mary Patricia and Thomas Francis Buck. Thomas was the publisher of Look magazine and a political activist in later life. And by bits and pieces the reader is exposed to the wonder and terror of his parenting temperament. It left a mark.
Rinker is a self-professed 'rut-nut', historian, and writer who had long planned to take a trip on the Oregon Trail as closely as could be replicated in the 21st century. The trip via covered wagon and a team of mules was also partially inspired by trip his father took the family on in a wagon in the 1950's.
This is not just an adventure story, it's a story of sibling reconciliation (Rink makes the trip with his brother Nick who suffers from a variety demons), it's a history lesson, a travelogue filled with honest and insightful admiration for the US, and a 'move until you heal' story. It's so great.
But with that said I was not drawn in immediately, Rinker is obsessed with many things and the book starts out focused on the history of mule breeding and wagon construction and harnesses and I grew weary of the detail. But when the trip begins with Rink's brilliant and unstable brother at the reins and Nick's scruffy dog, Olive Oyl in his lap all was forgiven and I was 100% in for the ride. Olive Oyl and the team of three mules add even more color to this shaggy dog travelogue – believe me the story is filled to bursting with characters of all kind.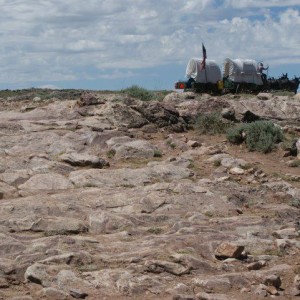 Rinker is a great writer — emotionally intelligent, clear, honest, and a little salty. Along the way Rinker reads pioneer diaries and colors in the modern day trail with a historical brush. We learn a lot of about the trip from a personal level because Rink is obsessed with pioneer journals, many of which he reread on the four month journey.
Rink also describes modern day life along the trail and his observations are unpretentious and finds good all across the country. And while Rink goes nearly full-on pioneer during the trip he also has his fair share of 21st century transcendent moments as he works through family demons and personal bug-a-boos.
Another surprise: a great great great great Uncle of mine, Joab Powell, is mentioned in the book. Joab Powell was a circuit rider preacher, a big man, a fiery speaker and he performed the wedding ceremony between my great great great grandparents right before they got on the trail. And then Joab led their wagon train to Oregon. I was surprised to find him in The Oregon Trail: A New American Journey and just like finding the McBrides in Agnes' story I was moved and proud of my ancestors' pilgrimage being noted in such a notable book.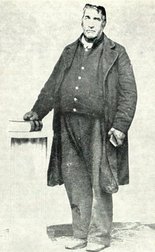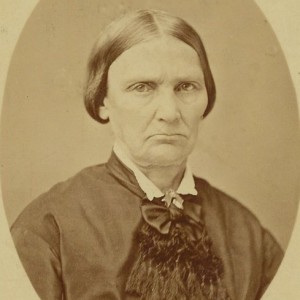 Many months ago, perhaps years ago my friend Jude urged me to begin reading westerns.  It took me awhile to get there, but thanks pal. It's a whole new world.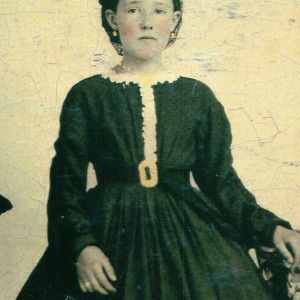 ===============
J writes…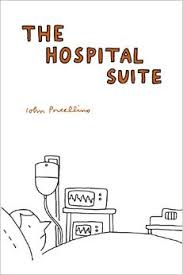 Walking past the Recent Non-fiction section on a quick trip to the library on Sunday, a book caught my eye. The Hospital Suite, by John Porcellino. I'd never heard of the author. I thought the book might be a send-up of our country's health care system. I picked it up and thumbed through it and was surprised to see it was a graphic novel.  (I have learned since, John Porcellino is the author of a long running comic 'zine, King-Cat, among
other graphic projects). Graphic novels are a little hit and miss with me, but the uncomplicated drawings paired with a complex topic appealed to me, and I wanted to spend a little more time with the book. I added it to my stack to check out. When I got home, I took out my pile of reading materials. Scanning each for print size, chapter length, author tidbits, and the like, I gave the first few pages of The Hospital Suite a look. I didn't put it down 'til I finished it an hour and a half later.
The Hospital Suite is about the author's initial experience with a serious stomach illness that
subsequently brings about some long suppressed mental issues he thought he had mostly kept under control. His story goes: after a year of hospital visits, medications, a major surgery, and a brief period of hopefulness, he down spirals. He has gut-aches, headaches, allergies, skin disorders, diarrhea, hearing sensitivity, sleep disorder, panic attacks, depression, … and on and on.  He sees one doctor and holistic practitioner after another. He tries this medication and that supplement. A cleanse here, a cleanse there, seeking answers, comfort, and restoration.
Porcellino's keen self-awareness of his broken mind-body connection is what kept me reading. In one account, he writes, he was drawing the cover of one of his 'zines using the view of buildings and apartments from his window as a model. A chimney on a rooftop spoiled the picture for him, so he left it out of his drawing. But that night, he could not sleep with the thought that removing the vent in the drawing might actually effect the lives of the real people in the building.  Though he knew this thought was delusional, he gave into his compulsion and did not use the chimney-less drawing.  He writes that he still regrets that he could not win that battle with his OCD.
Porcellino's simple honest drawings and plain language illustrate his candor and willingness to share his struggle to achieve mental and physical wellness (as well as his love for his cat and dedication to Zen meditation). His story is at once maddening and intriguing. Either way you find it, it's an engaging read.
---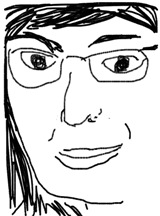 Once upon a time….
Once upon a time, when Summer had to hide her face away to make room for that gaudy cross-dresser known as Autumn, my feet would sprout wings so I could make home before 14 hours of darkness fell on the neighborhood. I raced from school in order to cross an empty field in the glooming rather than in the dark but more importantly I ran home so I could shut the bedroom door to the rest of the house and immerse myself in a spooky book.
It was my way then as it is now to welcome seasonal change by gathering books with links to the specific time of year. And as a child there was no finer reading season than fall. The Jack and Jill magazine always offered a frightening "haint" story or two and the local lending library also stepped it up by creating displays of scary books enmeshed in angel-hair webs supporting dusty stuffed spiders. My stack of library books was always tallest in fall and sometimes the local librarian made an exception for me when the number of books I wanted exceeded their strict check-out limit.
I know my love of the dusk and the damp and reading is rooted in those years. My own room with heat turned off and window cracked to maintain a damp chill was the perfect envelope for reading scary. I  skipped dinners to continue the stories uninterrupted. In my cool and clammy room there was a comfy old rocker, a faded lavender lap robe, and sometimes a stash of dried apples slices which all added up to a child's perfect (dark and stormy) reading nest.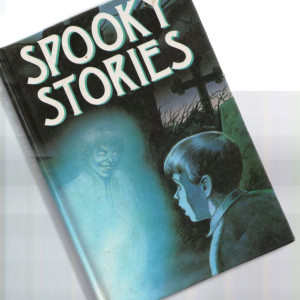 If you are reading The Scramble I suspect you also loved scary stories and fairy tales as a child. I am positive these kinds of stories set the hook for lifelong reading.
And this post is here to say: Don't walk away from the scary stories and into grumpy decrepitude, read Kelly Link. Her stories will reattach  those wings to your feet so you can get home swiftly and safely to read the scary and odd as the nights draw in.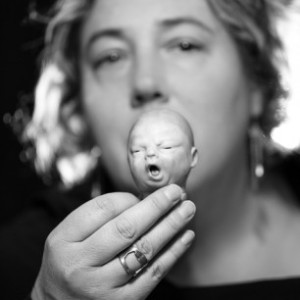 Besides owning Small Beer Press and editing a zine called Lady Churchill's Rosebud Wristlet Kelly Link has written a series of excellent short story collections that are haunting and weird and which cleverly blend fairy tales themes with those of horror and fantasy. Some of her stories read like Twilight Zone scripts. Many of the stories are lighthearted fun with just a right sprinkling of creepy. Others will leave you feeling lonely and somewhat vulnerable against the dark and damp. Kelly must have a trunk of literary awards (no doubt stored in a creaky attic) because she has won almost all of them.   
It is fall and Kelly has a new book out: Get in Trouble. If you can't find that try: Stranger Things Happen, or Magic for Beginners, or Pretty Monsters.   Heck, try reading this short story of hers out there on the interwebs:   http://www.fenceportal.org/?page_id=2327 . It is a haunting story with a 21st century Twilight Zone air. I cannot recommend any one of her books over the other.
I also want to give a little shout out to a comic book series I am reading called: Harrow County.   It's printed by Dark Horse Comics (right here in downtown Milwaukie). The series centers on a small town in the woods which provides a wandering ground for not just it's citizenry but also ghosts and goblins. Emmy is our heroine who may be unknowingly related to the all the spooks. And in issue two it appears they may be coming for her as they rip open local farm animals and make crops fail as they draw nearer. There is also a hanging tree in the middle of it all. (Did you know trees are some of the scariest icons in literature? If you think the flying monkeys of Oz were the most frightening characters in the story you are dead wrong; the scariest things were the talking trees that hurled apples at Dorothy and gang. Case closed.)
I am now reading Phillip Pullman's Fairy Tales from the Brothers Grimm: A New English Version. Did you know Jacob and Wilhelm Grimm were transcribers and not the end-to-end authors? These guys talked to people who shared household versions of local folkloric stories and then the Grimms simply edited what they had heard. One of their sources appeared to have her stories memorized perfectly, and the brothers returned often to see if they could spot variations, but weren't able to. Pullman included 50 of 210 original stories in this book and added a few tweaks of his own. (He notes at the end of each story the small changes he made. He also includes commentary about the original story source and a short list of similar tales from other countries).  
All the fairy tales move rapidly and many are graphically violent and cruel. A handful of the tales have odd sexual overtones. In my opinion the story of Hansel and Gretel remains one of the best short stories of all time; it is the stuff nightmares are made of. Many of the stories take place in the woods or lonely locales. Many of the characters are vulnerable, surrounded by conspiring evil. But you will also find kindly pipe-smokin' dwarves, clever children who can spew a quick rhyme in order to catch a ride on the back of a duck, and loyal foot servants to the end.
But never fear, the Grimm tales still have plenty of cruel stepmothers and cannibalistic witches to keep you reading through the dark and stormy nights.
==================================================
Euphoria—delight, glee, happiness—For J, the thrill of having just the right book to read. 
Ever had to wait to get ahold of a book on your reading list? And when you finally got it, the book was so worth the wait you almost wish it was still on your list so you could read it again for the first time?
That's the way Euphoria, by Lily King, was.
Let me pause to let that sink in…I wish I hadn't read it yet so I could read it for the first time again. It's that good.
I hoped I would like this book. It's about anthropologists. I had a brief love affair with Anthropology as an undergraduate student in an Intro class where I read about the Yanomamo. The Yanomamo is a Brazilian tribe of people who lived seemingly untouched by modern civilization until the 1950s. By report, they continued to live a native un-industrialized lifestyle through the 70s and early 80s. So fascinating! Inspired by case studies written by ethnologist Napoleon Chagnon, I imagined myself a fearless traveling investigator of human culture. I'd live among exotic peoples, and share my insightful revelations about humanity with the world, contributing to the creation of a more tolerant global society.
By and by my career took a different path, but just a few years ago I was again mesmerized by stories of the Yanomamo. This time, I was surprised to learn that much of the early research and writings about the tribe is suspect for fabrication. Both the tribe and the anthropologists are under suspicion. The Yanomamo are charged with chicanery—overplaying their indigenousness-ness, perhaps; the scientists, for urging them on in the name of academic notoriety.
Euphoria is about these very issues.
Like time travelers, do anthropologists, knowingly or not, alter reality simply by being present in the environment? Do their observations tell us more about the people observed or themselves, the observers?
In Lily King's novel, we first meet young scientist Andrew Bankson, trying to drown himself in the Sepik River with rocks loaded in his pockets. He is lonely. He has been living among the Kiona tribe, in Papua New Guinea, for two years and has little more than a few thin books of notes to show for it.  He knows the Kiona mock him. They leave him out of their secret rituals, and they lie, despite his gifts of knives and matches and the like. After he is saved (by two tribesmen who laugh at him for being so foolish to wade into the water that way, for the rocks will slow his swimming),
he spends some time regrouping in Angoram, the nearest city. Angoram is where he meets Nell Stone and her husband Schuyler Fenwick "Fen", also anthropologists.  Nell has already made a splash as a young social scientist. Not only is she one of few women doing field work, her book about the Kirakira tribe includes a short chapter about the sexual development of their young women. Following publication, Nell became instantly controversial and consequently famous in the world of human science.
Fen is a big personality, but has, so far, not been a big academic success. He thoroughly enjoys living among the tribes. He revels in winning them over with bribes of western clothing, weapons, and processed foods and candies. This, among other things, creates the dynamic between Nell and Fen. She needs him for his charisma with the tribes and he needs her for her research.
When they all meet up in Angoram, Nell and Fen enlist Bankson's help. They are looking for their next tribe to study the way an entrepreneur would look for the next big idea. They're not settling for your run of the mill aborigines. Bankson is uneasy with his own complicity in assisting such a pair, as he transports them down the river in his motorized canoe helping them "shop" for the most interesting people.  But desperate for companionship, and maybe falling a little in love with Nell, he continues on. They land from beach to beach as Nell and Fen size up each village for male/female roles, the complexity of their politics, quality of their artifacts, and possibility for religious tribal rituals. They finally decide on the Tam.
Euphoria is a fictional story inspired by the life and work of anthropologist Margaret Mead. Mead
lived and wrote about the people of Papua New Guinea in the early 1930s. King weaves this story using versions of Mead and other historical anthropologists of the time. She imagines their relationships to one another, and to the native people they study. King's story has romance, danger, and secrets.  Her writing is absorbing. It is compact—every word and every detail is necessary. What you may think is a quirky fact about a character in an early chapter will come back to make an impact later. The humor is dry and subtle, but often had me snorting and chuckling and reading passages aloud to others. The story had its hooks in me from beginning to end. I hate to give away details about books I want you to read, so I'll just say:  It's a good book to add to your list and will be well worth your wait.
---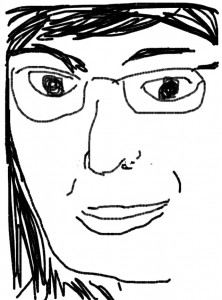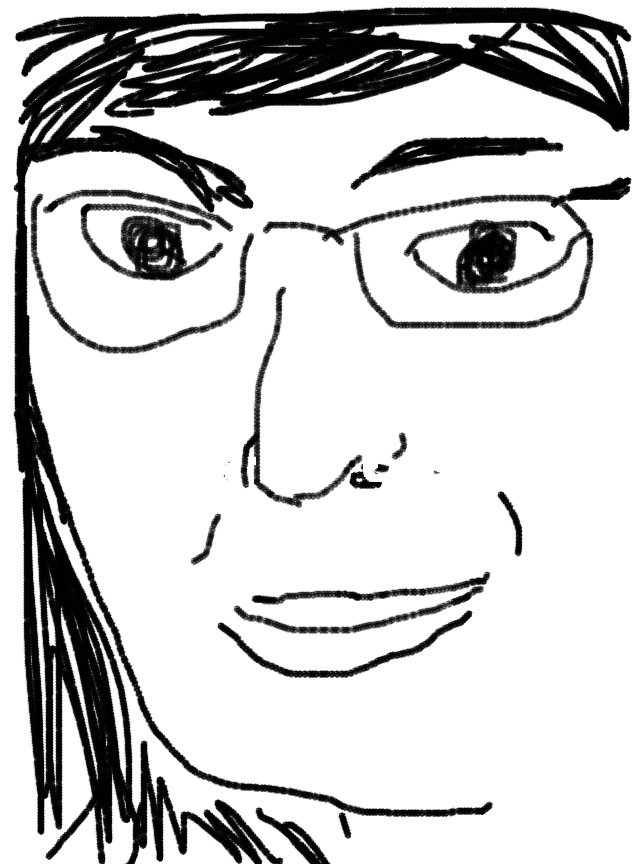 Great Science Fiction Series:
I was aching for something truly interesting to read about half-way through my first year in graduate school (back when dino's ruled the earth or at least when it was okay to smoke in bars) and  it was obvious that my desire was not going to be resolved by the stale list of required class reading.  And then one of my favorite professors handed me the Philip Jose Farmer series called Riverworld. It was my introduction to science fiction and to this day I thank Professor Johnson for that and his mind-blowing intro to probability theory.
The Riverworld series is made up of 5 books, To Your Scattered Bodies Go, The Fabulous Riverboat, The Dark Design, The Magic Labyrinth,  and The Gods of Riverworld.   The premise is this: All those who ever lived on Earth are reborn –healthy, young, and naked on the banks of a 10 million mile river.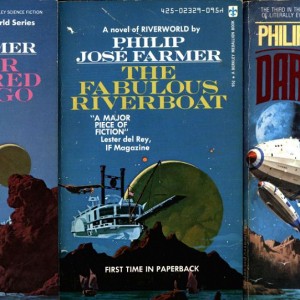 As time passes humans and pre-humans (a few central characters are of the Neanderthal persuasion) realize they can't die and their bodies don't age. They are also free from disease and no longer bear the physical disabilities they had while alive on earth.  It is also impossible to have children in Riverworld  –  so the whole set up sounds somewhat  like heaven.
Except that here and there Farmer places the occasional furtive alien and futuristic gadget in the story to remind the reader this is all classic science fiction.
There are so many possibilities in the series opening I was excited for the next page and couldn't wait to move on to the next book.  And that is what good science fiction is all about dear readers; it's about future possibilities and the adventures that come with those possibilities.  (Throw in a spaceship and an alien or two and you have the makings of a rollicking space epic).
Here are some of the central Riverworld characters: Sir Richard Burton the explorer, Samuel Clemens, Alice Hargreaves (the model for Alice in Wonderland), a boatload of Vikings, Odysseus, King John of England, and Cyrano de Bergerac.  We also get glimpses of Mozart, Tom Mix, Jack London, and Herman Goering (who decides this time around to clean up his act and establishes a benevolent church). And by the way some angry Christians kill Jesus a few times over in the Riverworld.  But they get over it.
It is not long into the first book that the central cast decides to seek the origin of the river and the reason behind humanity's rebirth.   This is the driving theme behind all the books but there is quiver full of interesting side stories in each book as well.
Side note: the characters in Riverworld use Esperanto to communicate.  A friend of mine (who we shall refer to as Mike Overton here) was so taken with this notion he started Esperanto Table at a local drinking establishment, Barrymores.  To my knowledge no one ever attended Esperanto Table but my friend kept the one-way sessions going for quite some time.  Every Thursday in Lincoln, Nebraska during the mid through late 1980's you could find his glum smile and a stack of sticky Red Snapper glasses sitting in a dark corner of the musty bar patiently awaiting a first like-minded student.  And if you squinted hard enough through the 1980's cigarette smoke you could see his scraggly handwriting etched upon a horizontal cardboard bi-fold proudly announcing:  Esperanto parolata tie.
I reread the Riverworld series now and again.  It makes me happy because it conjures that initial feeling I had when I first discovered science fiction (glee).   Actually, reading good science fiction fulfills a deep desire in me to connect to the future.  Prof Johnson's introduction to science fiction fired a life-long quest in me to unearth well-told science fiction stories and my biggest delight comes from discovering a worthwhile sprawling series.
Kim Stanley Robinson is an amazing writer and is my favorite living science fiction writer.  Red Mars, Green Mars, Blue Mars is  another series that will snag your attention immediately and you'll be thankful there is more than one book dedicated to the narrative.   It starts like this: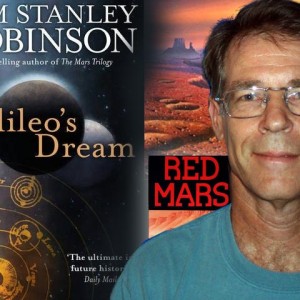 One hundred colonizers are sent to terraform the Martian landscape and prepare  the planet for mass colonization.  As the spaceship carries the First 100, the reader comes to know the array of scientists sent mainly from the US and Russia.  Robinson writes convincingly about the sense of surreal-ness the colonizers feel as they hurtle into the great unknown and sets a foreboding tone  by describing a scene where one Russian scientist believes she has seen someone on the ship who may be an unauthorized passenger (a potentially ethereal one at that).    
Red Mars is perfect space opera.  The book is filled with high adventure, murder mysteries, heroes and villains, and everyday characters you want be when you grow up or simply hang with to discuss the daily hot topics.  Robinson covers ecological ethics, socio-political conflicts, and how technologies may be used to terraform planets.  Red Mars is the best of the three books in the series and it's the first, so lucky you!
My favorite sci-fi book of the summer is Aurora by Kim Stanley Robinson.  It is a multi-generational starship saga.  It's a clever one and heavy on the science and technology aspect.  Inside this ship, which has been traveling for 160 years, there are 12 separate ecosystems each with their own human population.  Everything inside the ship has been crafted to sustain a wide diversity of flora and fauna.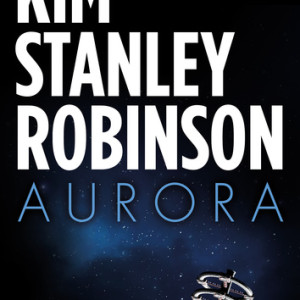 Two characters stand out in the book: the ship's computer, which you slowly realize is the story's narrator and Freya. Freya is a human female who was born on the ship to the ship's chief engineer.  Freya is an odd one, tall and gangly and her awkwardness is intensified and internalized at an early age when she overhears her mother discussing concerns she has about entropy and its potential negative effect on the current generation's intellectual capacity as evidenced by Freya's slow uptake of … everything.
Aurora's ship's computer notes: "Life is complex and entropy is real."
I couldn't sum up this story any better than that, and yet there is so much more in this novel.  I think Kim Stanley Robinson is brilliant and a brilliant writer. When you are ready to connect to the future, search out Kim Stanley Robinson.
I'm not done writing about science fiction series, so until next time Scramblers.
===================================================================================
J writes about
Lush Summer Literature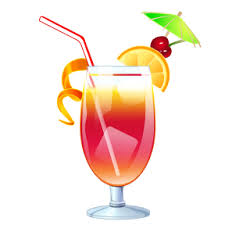 Since the season's not quite over, I thought I'd add to the topic of the season's reading. Over some summers, I've picked out a reading theme. One year it was all foody books, another time it was books on religion (spirituality really, but the word makes me feel flakey). One summer I read strictly fluffball mysteries.  Other years, like this one, I had no intended reading agenda …but a theme somehow picked me. Three of the books I've read since May have featured alcoholics as their main characters; alcoholic women, to be specific. From the stories' descriptions, I didn't guess this would be the case before I read them. It was just a coincidence. (Okay, Carl Jung might not agree, but that's for Rocky Scrambler's Weekly Psychoanalyses, an entirely different blog).
In general, I'm not that tolerant of alcoholism. Intolerance is not my best feature, but there it is. I know I should not judge. I should practice sympathy. I mean who wouldn't rather be a happy tippler than a woebegone alcoholic if there is a choice.
Unlike real life, however, the literary alcoholic captures something in me besides a "tsk" and a headshake. To name a few…It was sad, but humorous, in the blackest sense, when Frank McCourt's father drank the dole time and time again in Angela's Ashes. Raoul Duke, Hunter S. Thompson's doppelganger in Fear and Loathing In Las Vegas, drank and popped pills unapologetically. If not cool, it was at least edgy for the time the book was written (in excerpts for the Rolling Stone magazine) and made me feel kind of in-touch when I read it. The Richard
Bur
ton character in Jess Walter's Beautiful Ruins is laugh-out-loud funny, stealing every written scene in which he appears. Many more fictional drunks live in the archives. I'm sure you can recall your favorite heroes and zeroes. And a few more of these characters came out recently.
Second Life by S. J. Watson: Julia, our main character in this story, is a recovering alcoholic who has had a few backslides. For the most part, she is sober, but she's fragile, easily tempted, and has relapsed in the past. She lives with her husband (who watches her like a hawk) and school-aged son. Her complicated background includes well, let's just say a lot of emotional baggage. So when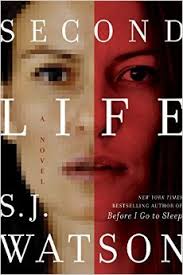 her younger sister is murdered, Julia is in danger of falling off the wagon. She throws herself into trying to find the killer by pouring through her sister's computer files. She learns her sister was an escort in some pretty dicey dating services. Convinced this is the link to her sister's death, Julia begins posing as her sister to lure the possible killer into a trap. She knows her actions are dangerous, that she could get in over her head, but she becomes addicted to the danger… and the men. The reader knows this because Julia is willing to let her husband, who notices she's acting strangely, think she's drinking rather than sluttily sleuthing around for a murderer. She eventually has to come clean because a guy she's tracking (among other things) becomes more to her than just a suspect, but begins to stalk her and blackmail her. Think Fatal Attraction.
Sounds like a racy story? Maybe, but it gets a little samey same over time and I found myself skimming until I got to the end which had such an impossible, actually silly twist that I can't recommend this one.
Summer Secrets by Jane Green: While the last book used alcoholism as a plot device to serve a larger storyline, Summer Secrets is about alcoholism and recovery. The main character, Cat (short for Catherine), started drinking when she was 10 years old and continued for the next 30 years laying waste, so to speak, to her own life and the lives of those around her. It's not such a
fascinating story. She has the stock excuses for drinking: a demanding, unloving father; a depressed mother. Her friends tolerate her: help her stay on the wagon when she asks; forgive her when she falls off. Even the "secrets" part from the title isn't so juicy. There is really only one secret and it is revealed pretty early in the story. The book should have been called Summer Secret. But these are minor complaints. This is a completely readable book with many likeable characters as well as some unlikeable characters to even it all out.  Green provides insight into the psyche of an alcoholic, the need to be constantly vigilant for drinking triggers, the oddball feeling of not joining in when drinks are being poured, waking up and trying to match the surroundings with the last memory of the night before. The author conveys all this without being depressing or overwrought and often with humor. Summer Secrets leans to the side of light romance, so if you're in the mood for a book that's the equivalent of a Hugh Grant movie, this might be for you.
The Girl on the Train by Paula Hawkins: This was actually the first of these three novels I read. Girl on a Train was the 2015 Gone Girl (Gillian Flynn). Everyone was reading it. It's a page turner for sure. Rachel, the main character rides the same train (line and time) into London every day, taking note of subtle changes in the seasons by the scenery she passes. In the almost indistinguishable beige suburbs she has begun to notice a couple. She gives the man and women fictional names. She imagines their history, their careers, their conversations. As the train rolls by each morning she witnesses them talking, drinking coffee, reading the paper, kissing, being a couple. Then one day she sees them fighting. From that time on, from her distance on the train, she only sees him. She fantasizes foul play. As the story unfolds, we learn more about our voyeur.  Rachel is a drunk. Drinking spoiled her happy marriage, her career and her own beige suburban life. As she becomes more obsessed with the couple, she follows their acquaintances, walks
through their neighborhood, and more. In the meantime, she's drinking heavily, blacking out, and waking up with bruises and gashes and not a thread of memory to sew all the pieces together. The reader (along with the police, her ex-husband, and Rachel herself) begin to wonder if she is just a sad alcoholic butt-in-ski creating her own drama fueled by gin and white wine or if there's something to her mad stories. And just when you're convinced she's turned over a new leaf, sobered up, and you're about to put two and two together to wrap this mystery up, she gets bombed again and both you and Rachel lose ground. But she's sorry. Sound familiar?  Yes, we give her one more chance. It's a good read worth the second, third and more chances.
Here's to summer reading. Cheers!
---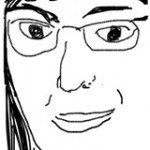 Summer reading
The season is more than half over and no one yet has shared their summer reading finds.  So let me begin.
Summer is obviously an extra special season for those who love to read.  All kinds of reading lists spring up suggesting what is best consumed on the beach, in a cottage by the lake, or on a plane headed towards what feels like two weeks of perfect freedom.
To my sun-addled brain there appears to be no specific or consistent criteria for summer reading recommendations. So during a recent Colorado vacation I shared with three amazing longtime friends, I began to formulate what I like in my summer books.  No doubt my initial standards, first put to paper on my friend's magnificent front porch, will become crisper over time but for now I am satisfied with the initial outline created amidst the hummingbirds and pines.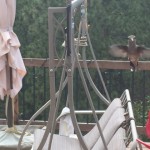 Its best if the book is a fast read. Duh – summer is a flighty time of year my friends. This standard lends itself to thrillers but…
A good summer book must be a story told well and well written, so thrillers often don't make my cut. My general experience with thrillers is that while the stories are compelling the narratives often feel as if the authors themselves are rushing to the story's end and just don't have time to tighten sentences, check grammar, and confirm the logical passing of the narrative's timeline.
A great summer read renders a wee chill (emotionally and physically). That is why Into Thin Air by Jon Krakauer and Where'd you go Bernadette by Maria Semple are two of my past favorite summer reads.
Finally, the book should at least hint of a summer season in the storyline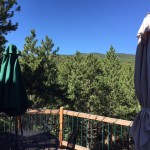 With that in mind I would like to cover 3 books I've read this summer.  They are Mrs. Chippy's Last Expedition: The Remarkable Journal of Shackleton's Polar-Bound Cat by Caroline Alexander and The Lumberjanes (Volume 1) by Noelle Stevenson and Grace Ellis.  And finally my favorite book of the summer, Descent by Tim Johnson
Mrs. Chippy's Last Expedition is the Endurance story retold through the eyes of Mrs. Chippy, the ship's (male) cat.  Many know the story of the ship Endurance, captained by Ernest Shackleton, which in 1901 became trapped in Antarctic ice. But in this book, the incredible true adventure is told through excerpts of a diary penned by the calm and capable Mrs. Chippy.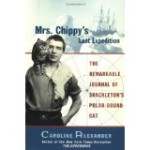 Mrs. Chippy came aboard the Endurance on the shoulder of the ship's carpenter.  The carpenter was an able fellow and sailor named Harry "Chips" McNeish but apparently was not especially gifted in determining the sex of a cat. As a team, McNeish and Mrs. C. skillfully completed a multitude of projects during the voyage and their teamwork continued even when the ship was caught in the ice. However Mrs. Chippy's wasn't satisfied with the minimum duties assigned to him and decided to set an industrious example to those who had become despondent about the situation.  Mrs. Chippy proudly describes the additional chores he took on in hopes of inspiring the human sailors.  Some of his extra duties included watching for birds and seals, climbing rigging, and monitoring the noisy sled dogs (they were so poorly behaved that Mrs. Chippy couldn't help but add a few catty comments in his diary).  The book provides a unique perspective on this well-known story and I believe that had he lived, Mrs. Chippy could have had quite a future as an author.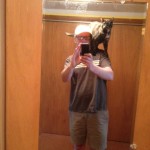 The book ends abruptly so if you don't know the entire story of the crew's survival in a cold cold climate on polar ice then read:  Endurance: Shackleton's Incredible Voyage by Alfred Lansing.  And if you want to maintain any respect for Shackleton, don't research what happened to Mrs. Chippy.  Mrs. Chippy's final days are not recorded in the book so I'll just say that Mrs. Chippy's end was wholly inappropriate for this four footed furry sailor and explorer extraordinaire.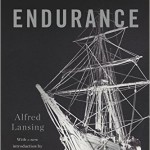 The Lumberjanes  (Volume 1) is a graphic novel compilation that follows a group of girls spending summer at a scout camp and their extraordinary adventures over a summer season.       
The story takes place at Miss Quinzella Thiskwin Penniquiqul Thistle Crumpet's Camp for Hardcore Lady Types and centers on five scouts bunking together.  A scary sighting triggers the Lumberjane's summer of mystery  — while out in the forest working on a badge, the girls  witness a mysterious woman transform into a bear, and after trailing her deep into the woods, the scouts then bump into a crazed pack of three-eyed foxes.
Over the course of the story, the Lumberjane characters earn various scout badges and while they work to gain the badges they run into and overcome all kinds of  supernatural terror (river monsters, talking statues, arrogant yeti's, and so on).  One of my favorite things about the books (besides the colorful art work) is the fun language.  For instance the girls frequently invoke the names of notable women of history in tense situations with call outs like: "Oh my Bessie Coleman!" and "What the Joan Jett?" An added bonus: each issue ends with a mixtape listing prepared by one of the characters.
Holy Kittens! and What the Junk! and Best Friends to the Max! The Lumberjanes is a fun summer read, especially if you are under 12 years of age.  Or have fond memories of summer camp.  Or were once a girl of 12.  Or once wanted to be a girl. Or have a soft spot in your heart for any sort of hardcore lady types.
At long last on to Decent by Tim Johnson. I enjoyed this book greatly and I dare any other book to beat it out for Best Summer Read of 2015. 
It's a thriller that slips into a modern western and finally returns to its thriller roots for the wrap-up.  Descent is well written, well-paced, frightening and burtally honest when it comes to families breaking apart.  The story begins with a Midwestern family on a final summer vacation together before the oldest daughter moves on to college.  The daughter is enchanted with the Rocky Mountains and the family honors her request by taking a cabin in the wilderness for a week.
The daughter slips out into the early morning cool one day for a vigorous run and is followed by her less athletic brother on a bike, which like him is not in the best condition (…'the bike began to jerk in mechanical palsy as he cursed through the gears').  And as the brother slips farther behind his fleet-footed sister she runs into the woods and vanishes. (Not quite the entire set up, but you get it.  I don't want to give away too much).
There is a single short message left on the father's phone, a small cry for 'help -daddy' but that is all. There is nothing to go on except a sighting of a man in a truck with yellow sunglasses. The book moves on after the girl's disappearance to reveal how each family member handles getting through the days with so much unresolved, so much unknown.
The western part of the story begins as the father settles into a half-life in the Rockies wilderness because he cannot leave without his daughter…
.. One speck of difference in the far green sameness and he would stare so hard his vision would slur and his heart would surge and he would have to force himself to look away—Daddy, she'd said—and he would take his skull in his hands and clench his teeth until he felt the roots giving way and the world would pitch and he would groan like some aggrieved beast …".
Descent is a perfect summer story.  It's a fast read, well written, and the towering Rockies evoke the cold and impenetrable treacherousness, which is the heart of this mystery.
==========================================
Excuses for Reading Light, from J…
Some theories exist about the way the brain allocates resources for attention and processing. I take liberties with them regarding my own cognitive capacity. In a nutshell, I have a finite amount of brain
space and the proportions I divvy up to different areas of thinking add up to the same amount in the end. Let's say my capacity is 100%. If I use 33.3% for work, 33.3% for social/emotional, then I have 33.3% left for idle entertainment. When work is challenging, the volume I can devote to social/emotional and entertainment space decreases. And vice versa.
Work has been challenging lately. As an illustration of my theory for you, I will admit that one night this weekend I watched the movie Muppets Most Wanted and laughed uproariously. I smiled with TV-face through the whole thing. The next night, I could not keep my eyes open for the more challenging Orson Welles classic, The Third Man. I have no chance whatsoever of getting through a movie with subtitles at this point.
So, knowing that I am in "Entertainment Light" mode, will you indulge me a moment while I tell you about a TV show? You may know it…. Castle. The actor, Nathan Fillion, plays the fictional, prize-

winning, wildly famous, and successful crime novelist Richard Castle on the TV crime "dramady." Castle is most famous for his series featuring the protagonist "Derrick Storm" in books such as Storm Front, A Raging Storm, and A Brewing Storm, to name a few.
As I understand it (disclaimer, I've not seen a single episode of Castle) the TV show starts when Richard Castle is called to consult with the NYPD when a couple of crimes from his Derrick Storm series are copycatted. He is matched with police detective Kate Becket (Stana Katic) who by the way, is n
ot only a weapons expert but also a brilliant and beautiful detective of force with a smoking hot body. In art-imitates-life fashion, Castle goes on to fictionalize his police consultations in a series about a wildly famous and handsome writer named "Jameson Rook" who goes on ride-along patrols with a smoking hot detective, named Nikki Heat (He writes Heat Wave, Naked Heat, Heat Rises) …you get the picture.
I know this blog is for readers about reading, so here's why I'm writing about Castle… the publishing industry actually publishes the Nikki Heat series under the pseudonym, Richard Castle, with Nathan Fillion's photo used as the author's headshot. The bio is the same as that of Castle's from the TV show. Fillion actually goes on book signings for the release of each book in the Nikki Heat series. Who is the true author? It's a mystery!
That's a good gag.
And the books? They're good. I wrote about mysteries a while back. They come in all configurations, but they all follow a formula that is predictable and somewhat comforting. In general, serial mysteries start with the backstory, as much as is needed depending on how deep in the series the book is. Then a crime occurs. The regular characters are re-introduced in necessary detail. New characters serve as suspects. Stories progress with both true and stale clues. Some writers give the reader a fighting chance to figure it out, some pull unforeseeable twists that can leave the reader swearing off the series (until the next book comes out).
The Nikki Heat series has all that. Plus, it's well written and not unnecessarily complicated. The bad guys aren't demonic villains and the good guys aren't supernaturally perceptive and intelligent. There are no recipes, Sudoku's, quilt patterns, or dog grooming tips in between chapters. And as an extra bonus, it's humorous.
So
who is the actual author behind this web of lies? Well, in the show, Castle plays poker with James Patterson, Michael Conelley, and Dennis Lehane, and other writers of the genre. He also mentions"friends" Jonathan Kellerman, Wes Craven, and Stephen King. So all are suspect. Writers from the show have also been fingered as possibilities.
In truth, it may be a variety. Different authors for different books or a joint effort for each book may be the case. Whoever it is has the style just right. Try to put one down once you pi
ck it up. It may not improve your life, heighten your self-awareness, or make you smarter, but you'll probably be entertained. That is, unless you've got some spare brain space, then you might pass for something with a little more literary weight
Hello  Scramblers! Hello June 1!
Let's get down to it…
Dan read the book.  I read the book.  Now you should do so too when you are ready for a thriller.
Alex is Pierre Lemaitre's first book to be translated into English. And it is an auspicious introduction. The hooks of this thriller kick in right away; my guess is most will be caught up immediately and read the book voraciously  straight through to the end. The lead detective in Alex is Camille Verhoeven and he will be appearing in two more novels.  I personally can't wait to read more, he's a great character surrounded by equally curious and entertaining policemen.
Alex's plot is a twisty one and to write more would be to hint at some of the unsuspected turns. So in attempt to reveal tidbits only, Dan and I wrote Alex reviews in haiku.   They go like this:
Acid can't erase
What life has done to Alex
Camille understands
====================================================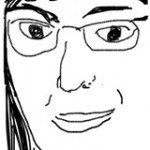 Evil watches her
The cage, starvation, and rats
Not the end, the start
Until next time.
===================================================================================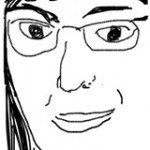 Scramblers:    I've just recently read three books in a row, quickly. I gobbled two because they were so good. The third I ripped through hoping to find something more.  At the end of that particular reading spree I stacked up the books and literally looked at them from different angles. The books didn't share a similar story line and I reacted to each one differently but still I had this sense they shared a link.  They read like this:
 An alien sneaks onto Earth to destroy anyone who may have even tangentially heard about the solving of an amazing mathematical equation. And you can bet the first dead guy is the one that solved the equation. The rest of the story we wait to see if this murdering E.T. can carry out the remainder Kill List as he learns more about and eventually begins to respect humans.
A 1970's Midwestern family wakes one morning to find the most promising of their three children has gone missing. The novel unfolds by telling individual backstories of each family member. It also shows us the many ways in which people can pick away at emotional wounds fueled only by best intentions. This one hurts some but it is lovely.
A sad tale about a deep enduring love between sisters, one of whom is ready to die in the prime of her life. This book, so focused on dying ends up showing what it takes to survive. Get this: the secret is the little stuff.  No surprises in messaging here but the writing is superb and strong and I loved the characters that fought to live through all the loss. This book made me question core beliefs and I still don't have my own answers. I am looking forward to a week at the beach with my friend Becky to discuss this.
And as with almost all things under the sun, you give that nagging unnamed thought a bit more time and eventually, the lightbulb.   In this particular puzzle of how these disparate tales were linked, it came to me: The Other. All three novels used  elements of 'The Other' to tell their story.
There are plenty of fine political, sociological, and anthropological writings about 'The Other',  read those for elegant insights and societal critiques. Personally, I believe the concept is summed up nicely in this classic bully line, "the game is locked'. As a child, the concept of The Other is spewed in petty playground teases. As an adult it's played out a hundred different ways from religious arrogance, to grievous violent acts, and pop cultural silliness.
The authors of the books I read used the concept to present the everyday through the disconnected eye of The Other. In the book, The Humans by Matt Haig, our alien thinks the nightly TV news should be renamed 'The War and Money Show'. He sums up the cycle of binge drinking like this: 'getting drunk is how humans forget they are mortal and hangovers are how they remember'. Clever stuff but it does wear thin in places.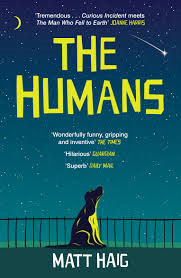 I wanted more from The Humans. What I really wanted was a little less Mork and a bit more Spock.   I hoped for a more acerbic eye but ended up getting a lot of tenderness.  The Humans was the book I raced through to find more. This is a good one, not great.
Everything I Never told You is a mystery novel and Celeste Ng's first book.  And like all well written mysteries it reveals just as much truth about the living as it does the dead.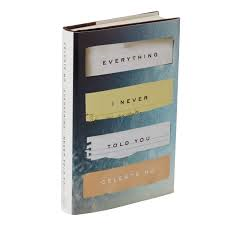 In Everything I Never told You Lydia Lee is the beloved child in a family of three children (the youngest daughter is like a ghost at the novel's start -made invisible by the blinding light that is the Adoration of Lydia). Lydia also just happens to be the most white-looking of her siblings in her mixed race family – Chinese and Anglo. From the outset the author shows us the many ways this mixed race family indulges in self-loathing behaviors.
The Lee family has always sensed the town's sniffing disapproval of their mixed marriage. So when Lydia goes missing and the tragedy becomes public knowledge, the Lee family is whispered about even more. And in wholesome god-fearing America no one is rooting for or supporting this bereaved family because of their otherness, which in the Lee's story is too foreign for compassion.
The strain of Lee's otherness has affected the family and the novel's backstories illustrate the impact this has had on each character individually and how each one has coped (mainly by staying silent in hopes of lessening the stress for one another). The story shifts between what the family believes happened to Lydia and Lydia's own story, which eventually serves up the truth. This is a great and sad book about a family struggling to find their place in 1970's mid-America that has little tolerance for their mixed-marriage/mixed race otherness. Read this one.
I read a Miriam Towes novel many years ago, a very good book called A Complicated Kindness which is a funny and sweet story about a 16 year old girl trapped in a claustrophobic Mennonite town. Towes has written a couple other novels since then but I hadn't caught up with her until I picked up her most recent, All my Puny Sorrows. 
All my Puny Sorrows is a story about two sisters, Elf and Yoli who grow up in a stern Mennonite town.   Their family is headed by a father that doesn't fit the male standard of a Mennonite head of family.   And so it goes that his daughters also don't fit into a community that demands unwavering conformity.
The story jumps forward several years and we find the sisters all grown up. Elf has become a world-renowned musician and has a partner who is loving and supporting. Yoli's story is a bit more stumble-bum but as a single mother she has managed to raise two fine children and keep food on the table, barely.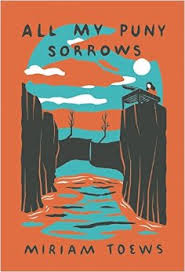 So you would think it would be more likely that it is Yoli who is strapped to a hospital bed in a psych ward with multiple suicide attempts to her credit, but it is Elf.
You'll think as you read: why can't Elf appreciate her extraordinary life?  You'll wonder: if you were in Yoli's position, would you ever consider — let alone act on—Elf's request of assisted suicide? If your beloved sister is bound to kill herself, do you want her to die alone? Carry that thought around for a while.
The story sounds heavy and it is. But the amazing thing about this book is Towes keeps you caring for Elf. She is also able to elicit a smile as you read about the survivors of this impoding family. In all the darkness that Towes shares, you can't help but feel all the goodness and light of the survivors. This is an amazing book and one that reads so personally, I assume there is some autobiography here. I suggest it goes on everyone's reading list.
Until next time.
===============================================================
Scramblers: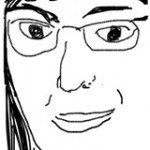 I have been reading and I have also been moving, working, and picking my way carefully through the winter holiday season. It's a lot to manage. And it leaves little room for writing about reading; actually it leaves no time for writing about reading. However, I now formally declare 70% extrication from the whirlpool of too-many-things-to- do, which is enough to allow for some writing.
So let's get to it: my pick for best book of 2014 is Station Eleven by Emily St. John Mandel.  It was a horse race between Station Eleven and Roz Chast's: Can We Talk about Something More Pleasant. But I was completely won over by Mandel's subtle storytelling ways as she unfurled her tough tale of a humanity-ending pandemic.
I know it's raining dystopian novels, but they generally trend towards the YA audience with an emotional intelligence level on par with a scented break-up note passed in Algebra 1 class. Please know: Station Eleven stands above those books, way above. Mandel's writing strength is demonstrated in the telling of small events and limited vistas placed against the backdrop of the Biggest Thing Ever. When I read Station Eleven I believed then and  there that nothing could be more wondrous and humane than small kindness toward one another when all is lost. My bet is that she has many, but at least one of Mandel's talents is her ability to wholly convey and convince in small brush strokes.
Station Eleven is told in interconnected stories that move back and forth through time before the pandemic and the left-behind days in a world which quickly lost 99% of its inhabitants. You can feel the fragile bits of humanity teetering on extinction in the book although the subject is never addressed directly.
Tidbits from the book:
A young girl, randomly given a gift of precious hand-drawn comic stories, lives through the first wave of the pandemic with her brother. They wander the Canadian woods until he dies and she is adopted by a travelling group of actors and musicians.
The wandering troupe stages Shakespearean plays and conducts classical concerts for the few people who remain around the Lake Huron region. Many troupe members are just referred by their instrument name: The Guitar or The Violin, so on…
The actors travel the dangerous landscape inspired by their motto : "To survive is insufficient".  These artistic words were not written by the Bard but taken from a Star Trek  character.
An actor, not directly associated with the Shakespearean troupe but still a key connector to many characters in the story, dies on stage the night before the Georgian flu descends on North America. This man, once a country boy from an isolated lush British Columbia island, consciously chased big lights and stardom. In flashbacks we see the actor achieve his goal but we also are made aware of a bottomless ache for his home, a place that no one in the fantastical movie-making world believes could exist. "The more you remember the more you've lost", says a character in the book. Apply this to all characters in

Station Eleven

.
The Museum of Civilization is housed in an airport that is thriving with 300+ inhabitants 20 years after the pandemic. The Shakespearean crew shows up to stage a play. Kristen, the young girl who was rescued by the troupe 20 years previously, is also ready to contribute her precious comic book collection to the Museum of Civilization.
The founder/curator of the Museum of Civilization was the best friend to the actor who died on stage. He passes his time now dozing in the sun that floods the airport's walkways.  He laughs with another about the foolish corporate language that once dominated their conversations ("Why did we say 'fire off' an email. It was just a button!").
The Curator recognizes Kristen and her comic books because of a pre-pandemic crossing of paths (it's that dead actor again). The Curator treats Kristen to a glimpse of something amazing through a telescope housed in an abandoned jet.
I'll let you discover for yourself exactly what miraculous vision Kristen saw.
============================================================================================================
J says Hello Scramblers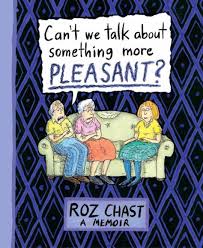 Here is my final post of 2014. I've read a lot of good books this year and a couple of stinkers. I wrote about a lot of them. I had a little blast of luck finding good stories in the last few weeks of the year and I thought I'd pass them along  in case you still have some reading time to squeeze in the end of your holiday vacation.
One of them was Can we Talk about Something Pleasant. In fact, if this were an end of the year favorites list, this book would be at the top. It is a graphic novel, a memoir, by cartoonist, Roz Chast, about caring for her aging parents. Do not let her beautifully simple and often hilarious drawings fool you into thinking this is a light read. She covers all the things that can knock you off balance right when you are thinking you've kind of got life under control and a little bit figured out. Her confused father getting lost in his own apartment building; her brilliant but headstrong mother refusing needed medical care; learning the ins and outs of insurance coverage (and what's not covered by insurance) are all personal accounts, but are also universal themes to a certain age group–the sorts of things that can blindside you. It's all there; as well as the lessons to take away. You read and know the feeling of the adult child wanting to be taken care of again instead of being the caregiver. Life, death, and loss. Roz Chast creates a magic combination of picture + words that is smart and funny and true.
Department of Speculation, by Jenny Offill—I noticed this was on a lot of "best of" lists for the year. To be truthful, I didn't
like it at first. It is like reading someone's journal. It is written first person. One sided, it doesn't explain. But it is somehow compelling and as I kept reading, it grew on me. The teller is a professor (of writing) who had a great marriage and became consumed with having a child. When she did have a child, the child consumed her. And then little by little–there were hints and
clues and telltale signs– she discovers that her husband is having an affair. It nearly crushes her. A couple of things stood out in this uniquely told tale. One is that you kind of don't blame the husband. She's all mom, all the time. No room for anyone else. Another is that she fights to get the marriage back. They go to counseling (which she refers to as "The little theatre of hurt feelings," there's a good dose of dry humor throughout). It just about brings her to her knees when he refers to himself and his girlfriend as "we." You feel it. You feel lots of things with this one. It's a small book, readable on a plane ride or road trip. It comes together slowly. But it's a thinker. It will stick with you.
We were Liars, by E. Lockhart—This book was on a bunch lists for YAs this year too. It's a good book for the young'uns. It is a good story in the beginning, a bit mysterious throughout, and finishes with a big "A-HA" at the end.
If you're in the mood for a thriller…The Interns Handbook, by Shane Kuhn, was one dark and twisted good read—an absorbing corporate send-up wherein, the protagonist is a paid employee of a company who disguises him as an intern and plants him in major corporations to assassinate the higher ups. The only thing is…his company might also be out to assassinate him. Read and enjoy!
And how about this for a plot… a wife finds a letter written by her husband beginning "If you're reading this, then I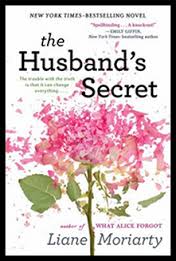 am dead…" and then in said letter he unleashes a deep dark secret. But she finds the letter while he is still alive.  And I'm not going to lie; it's a big secret. The Husband's Secret, by Liane Moriarty is about the people involved in an event that happened long ago and how their paths continued after that one event. Moriarty begs the questions…if they had known certain things at the time, would their actions have been different? Will their paths change now that the secret is out? The Butterfly Effect—sensitive dependence of certain variables on initial conditions—is at work in this gripping story that will keep you turning pages.
There were a lot of books on my list I didn't get to this year. So in 2015 maybe I'll write to you about some of the following…
The Vacationers – Emma Straub
Euphoria – Lily King
The paying guests – Sarah Waters
Friendship – Emily Gould
All I love and know – Judith Frank
The Last magazine- Michael Hastings
Arts and Entertainment-Christopher Beha
Wonderland – Stacey D'Erasmo
Chance-Kem Nunn
Blood Will Out –Walter Kirn
Stay tuned…And Happy New Year!
J wonders…
Have you ever kept reading a book you didn't really like? Or even kind of liked reading a book you hated?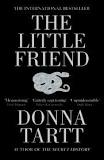 I did that with The Little Friend, by Donna Tartt. I slogged through that one because I kept waiting for it to
get better. I wanted to love it. I mean it had been 10 years since her last novel, The Secret History, published in 1992. Millions of people adored it, including me. We waited so long for the next one that it had to be good, right? Alas, it was nothing more than a rip-off of To Kill a Mockingbird played out by rednecks and three times as long.
I think I kept reading, partly, because of some good characters. I remember liking The Aunties. And the meth-head gang's granny was a nice creepy touch. She'd start each utterance with backwoods-speak like, "When I's comin' up," and, "…my Diddy tole me." Gah! Frightening. I kept reading for more of these characters. But what I got were pages upon pages of clichés and devices. The "extra wise child" device was in especially heavy use. A little girl nosing in and finding truths grown-ups were too blind to see, hiding, using her brave little wits to escape all kinds of danger…blah blah blah. Oh. And snakes. Lots of snakes. Ugh. Not cool Ms. Tartt. You disappointed me.
Last spring I read The Skin Collector by Jeffery Deaver, a book from the Lincoln Rhyme detective series. Rhyme is supposed to be a brilliant mastermind criminologist. He is quadriplegic and solves mysteries from his home, which is state-of-the-art-accessible and also serves as a super-crime-lab. With the help of his girlfriend detective, who goes to crime scenes wired up, Rhyme can see and hear everything real-time and tell her what to look for and what to do. In past books his nemesis, (his Professor Moriarty,) was the Watchmaker, an opponent as brilliantly evil as Rhyme is intelligent and virtuous. As you might imagine from this set-up, Rhyme and his archenemy have a mutual respect for each other's genius, and their struggle to stay a step ahead of the other goes back and forth.
In The Skin Collector, a crazy killer running around New York City is copycatting a previous Watchmaker plot. In Deaver's earlier novel, The Bone Collector, (1997) the mastermind killer did something twisted and gruesome with his victim's bones as some sort of message to Rhyme. The malefactor in The Skin Collector elaborately tattoos his victims, leaving cryptic messages on their skin, and then poisons them to death. The plot of this book is so overly complicated it was quite entertaining to see what would happen next and how Rhyme would anticipate the skin collector's next move. And he always did. Unlike The Little Friend, I had no pre-existing notions or expectations of this book. I was ready to put it down. In fact, I turned on Rhyme early on in the story, rooting for him to get his ass tattooed. But he never did.
Why did I keep reading? I think the book fit its genre. If you don't like the sort of thriller with tangled and gratuitous plot turns, you can put it down. I decided to enjoy it. So if you would like to see what villainy Deaver's investigative brainiac solves from his wheelchair next, just stay tuned. Something tells me the Watchmaker might make a comeback and he's got it out for Lincoln Rhyme.
The most recent readable stinker I finished was Transhuman by Ben Bova. This one might be a stretch for the literary minded. The story goes: a cellular biologist named Professor Luke Abramson has a granddaughter who is dying of brain cancer. Her parents have chosen to place her in hospice care. This decision makes Luke mad. He feels someone should do something, and it just happens that he has been researching the enzyme telomerase, known for its anti-aging properties. He's convinced that if he could treat his granddaughter with experimental telomerase supplements, he could stop the growth of the cancer cells (essentially stopping them from aging) and cure her.
So naturally, the professor snatches his terminally ill granddaughter from Boston General Hospital with the help of the young and beautiful head oncologist, Dr. Tamara Minteer. She, apparently, is also mad at cancer. At least that's the simplistic reason given just at the moment you're wondering, "Why would the head oncologist think kidnapping a dying eight-year-old and forcing her to participate in an experimental treatment is a good idea?" In fact, Transhuman often seems like a story told by someone who has a good tale to tell, but who always blows the punch line. Someone who repeatedly tells the endings of episodes first, and then has to backtrack and fill in the details, while the story recipient nods in slow and underwhelmed understanding.
On the lam with his granddaughter and new hot doctor friend, Abramson realizes, at 75 years old, he's already worn out on the first leg of their getaway. So he begins to examine the anti-aging effects of telomerase on himself. And yes, the hot doctor friend likes the effects on the smart, once handsome-for-his-age but now hunky professor. And the women scientists who give them refuge along their escape journey agree with Tamara. (Bova has written over 100 novels. He was 81 when this book was published. I guess his idea of a super hero grandpa charmed me. That might have been one of the reasons I kept reading.)
Professor Grandpa, the granddaughter, and the oncologist travel from lab to lab across the country, from one former research colleague to another, all of them willing to put the tortured doctor up and get him supplies. Meanwhile pursuers are hot on their trail: Luke's fuming-mad son-in-law and the FBI who want him for kidnapping; his research benefactor, who wants to stop him from spilling the beans about this new miracle anti-aging drug before a big profit can be made; and the office of the President of the United States of America. Yes, even POTUS wants to quiet him. (The fear of citizens living any further than they already do beyond expected social security age is a potential economic catastrophe.)
And the story goes. Cat and mouse. Hide and seek. Luke even makes a Rambo like escape from a government compound in the name of publishing his results. Okay, here's another reason I might have kept reading: The sympathetic researcher in me understands the desire to publish a discovery that sets the world on fire. And it was entertaining that this discovery was made in a single-case study where a non-FDA approved substance is used on one subject, who is the researcher's blood relative, and the measurements were taken across the country, by different labs, with varying tools and personnel. Such fantasy! A cheap academic thrill.
Like I said, Transhuman is not a book for the person seeking a scholarly or highbrow read. But sometimes, we just need a book to get into…love it, hate it, or a little bit of both.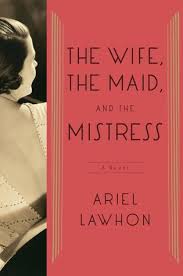 J writes…
One of my favorite books I read this summer was The Wife, The Maid, and The Mistress, by Ariel Lawhon. It is a historical novel about the disappearance of New York federal judge Joseph Crater during the jazz age. The story begins in Club Abbey, a dank bar that was once an illustrious speak-easy. For this novel, the bar belongs to a wiseguy, Owney "The Killer" Madden. In actuality, Owney Madden ran the famous Cotton Club in the 1930s.
The year is 1969 and Club Abbey's boyish-looking bartender is, upon second look, an old man with a graying shock of cow-licked red hair. Ghost-like, he's in the same bar apron he's been wearing since he started working there almost 40 years earlier. He is pouring a frail old woman, The Wife—Stella Crater, a drink. It is the anniversary of her late husband, Judge Joe Crater's, disappearance. The bartender and The Wife have played out this ritual every year on the anniversary of the judge's vanishing act. The only difference this time, is The Wife has invited an unlikely guest to have a drink with her—the now retired detective who failed to solve the case all those years ago. The detective also happened to be Maria, The Maid's, husband. In fact, he was promoted to detective on Judge Crater's recommendation many years ago. This favor, Crater had granted to appease his wife, Stella, who liked her maid.
Present-day Stella seems not long for the world. She chain-smokes and coughs a cough that rattles her whole body. With a seeming small number of days ahead of her, she is ready to divulge what she knows about her husband's disappearance. (That she knew more than she admitted privately, or in court, was always suspected). Lucky for you, reader, the story comes out, in its entirety. In its telling, Lawhon see-saws back an forth from Stella's big reveal in the speakeasy in 1969, to the events in the roaring 20s that lead up to Crater's permanent truancy. You will be absorbed in a story of mobsters, corrupt politicians and law officers, and showgirls—for which Judge Crater had a fancy. In this story, one particular "actress", was a long-legged redhead named Ritzi—The Mistress.
As Stella's account of the past unfolds, she describes the corruption and graft between "business men" like Owney Madden and the politicos of Tammany Hall. She implies that Crater bought his judgeship and owed favors. In her society, favors and information were a currency that could determine life or death, literally and figuratively. She eventually discloses the unlikely connection between the three women of the title. Individually, each was powerless in this world—just pawns, spoils for the winner. But together, perhaps they were little stronger. I'll let you learn for yourself, reader, if that was so.
This real life judge really did disappear in 1930 and not only was never found, the details of his disappearance have never surfaced. For years after, disappearing was referred to as "pulling a Crater." Lawhon fictionalizes a story—a theory, really—entwining both true and imagined historical figures and facts to tell a tale about what lead to the Judge's demise. It's a good gangster read, an absorbing tale of lust for power and wealth and the consequences of overreaching.
The Wife, The Maid, and The Mistress is a good one for you to move to the top of your reading list.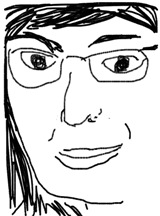 … you do this, do you keep a mental list of acclaimed books and authors you plan to 'get to soon'?  I do and I can't help but run it through my head whenever I find myself in a bookstore. And my list grows every year, added to by the pronouncements made by groups of experts. They heap even more material on to my 'must read' lineup. For example the below list shows the top 25 books on Modern Library's 100 best novels of all times.  Ever.
"Ulysses," James Joyce
"The Great Gatsby," F. Scott Fitzgerald
"A Portrait of the Artist as a Young Man," James Joyce
"Lolita" Vladimir Nabokov
"Brave New World," Aldous Huxley
"The Sound and the Fury," William Faulkner
"Catch-22," Joseph Heller
"Darkness at Noon," Arthur Koestler
"Sons and Lovers," D. H. Lawrence
"The Grapes of Wrath," John Steinbeck
"Under the Volcano," Malcolm Lowry
"The Way of All Flesh," Samuel Butler
"1984," George Orwell
"I, Claudius," Robert Graves
"To the Lighthouse," Virginia Woolf
"An American Tragedy," Theodore Dreiser
"The Heart Is a Lonely Hunter," Carson McCullers
"Slaughterhouse Five," Kurt Vonnegut
"Invisible Man," Ralph Ellison
"Native Son," Richard Wright
"Henderson the Rain King," Saul Bellow
"Appointment in Samarra," John O' Hara
"U.S.A." (trilogy), John Dos Passos
"Winesburg, Ohio," Sherwood Anderson
"A Passage to India," E. M. Forester
Okay, from start to finish on that top 25, I have read a grand total of four of the named books. It's a pity.  And I know, I know I should read more of the proclaimed great standards. You should hear my internal conversations when in bookstores. They sort of go like this: "Hey loser, pick up a James Joyce book. How boring can it be?" or "Come on, Sons and Lovers can't be grindingly slow from start to finish, can it?"
I have enough book recommendations from experts and past English teachers to last me from right here today until I draw my final final (breath). Yet when it comes right down to it, I find outstanding authors and their good work just fine on my own.  (As do all the other Rocky bloggers I've noticed).
This summer I made a few new discoveries and hopefully you will add them to your personal must-read booklist.  These writers have something to offer and deserve a spot on a lineup. It's just that they may not be as somber as Theodore Dreiser or as sad-drunk as Malcom Lowry.
My summer of '14 discoveries: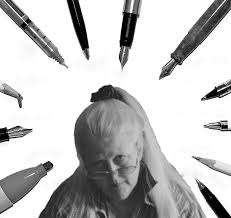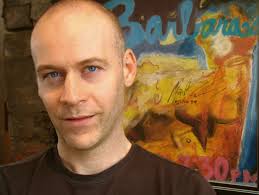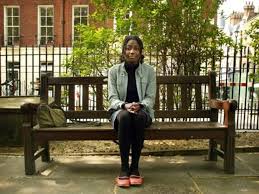 Jincy: Yep I feel I know her well enough to call her by her first name. Besides being an insightful and witty author, Jincy teaches writing and she will review your short stories or potential novel for 200 bucks an hour. Just check her website for updates and submit your pages.
Jincy's first book was a short story collection called: Jenny and the Jaws of Life. It was published in 1987 and got good reviews but didn't get the corresponding sales. Fifteen years later David Sedaris mentioned Jincy's book and the publicity helped Jenny and the Jaws of Life get reprinted. The short stories are engaging, hard-eyed, and funny. I read Jenny after reading two of her novels:  Winner of the National Book Award: A Novel of Fame, Honor, and Really Bad Weather and The Writing Class: a Novel.
All three books by Jincy are deserving of our time. She has a light touch and still manages to draw sharp insights on human behavior.  And though her characters can be dark and a wee screwed up, she cares for them and her writing talent makes you do the same.  All her books were easy reads without being vapid. I will grab her new book, Amy Falls Down because Jincy is now on my list of 'must read' modern writers.
Max Barry: He writes exceptional science fiction with a bright tone. (Enough of this heavy dystopia for the time being!). Sure the future is probably going to be weird and horrid but just maybe humans will take it in their wry homo sapien stride. Anyway that is what the characters in Max Barry's books do and it seems to work for them.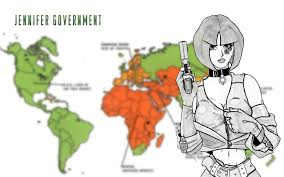 Jennifer Government: This Barry book bears the name of one of the main characters. Others characters in the book tout names like Billy NRA or Hack Nike. You get the idea. Work has become so invasive in the future bosses get to rename their worker's in their own image. The book is all satire and fun -plus it is a pretty good thriller. All of this makes for a topnotch futuristic read. And the same goes for Lexicon. He's got more out there. Syrup is on my list.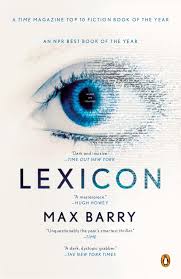 My final summer find is Helen Oyeyemi. Her books have elements of fairytale and folklore and then she often sprinkles into her potion an overwhelming sense of relationship claustrophobia. Someone at The NY Times referred to her books as 'fever dreams', which is spot-on and the most accurate two-word summary of Oyeyemi's work there could be.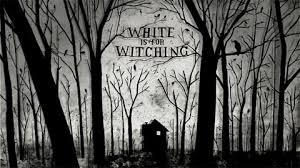 I read the ghost story White is for Witching in anticipation of Halloween. The central character, Miranda Silver, has an eating disorder that compels her to chomp boxes of chalk and random plastic pieces in secret. It's also a story of a haunted house and inconsolable loss. Read this only if you are in the right mood, but if the mood strikes you, I believe you will appreciate this young author's stunning imagination. I suspect Oyeyemi will have a notable achievement of stories over her lifetime.
Mr. Fox is probably Oyeyemi's most well-known book. It is a series of connected vignettes involving the love triangle between a self-absorbed writer named St. John Fox, Daphne his wife, and his imaginary muse, Mary Foxe. Again Oyeyemi does an amazing job telling us a story of what it is like to exist in this world without a stable sense of self while also trying to manage invasive and unsettling relationships. Her work  truly is a bounty of evocative fevered dreams.
========================================================
J Writes:
Hello Weekly Readers
The last time I posted it seemed like summer was just beginning. Oh wait … it was. Around Memorial Day I wrote that I was just signing up for summer reading camp. I had hopes of winning great riches in return for reading. I didn't win the grand prize in my public library-sponsored-summer-reading-program-for-adults, but reading is its own reward, no?
Being a dedicated reader is an agreeable thing to do any time, but it's an especially easy summertime thing to do.
Writing, on the other hand…well, not so easy. I've started several posts in the past few months, but never finished one to my satisfaction. Disappointingly for me, it seems I may always be a better reader than writer.
Nevertheless –I read several books in a variety of genres, and here's a start on my summer reading report…
The Guts, by Roddy Doyle's, was one of my summer books, and it was a rare thing: the fourth book in a trilogy. (Roddy Doyle's Barrytown Trilogy began in 1987 with The Commitments. It was followed in 1990 by The Snapper, and in 1991 by The Van.)
The Commitments introduced readers to the family, friends, and adventures of Jimmy Rabbite Jr., a likeable 20-something living in Dublin. Jimmy Jr., has a keen ear for popular music, and he assembles a group of mismatched individuals to form an unlikely, soul band. They start with audiences made up of only Jimmy's little brother's friends and the bass player's mother, but ultimately gain success in the local music scene. It's funny and true and sad in the way much Irish literature is sad and funny and true. (Roddy Doyle is wonderful – the real deal. I also recommend A Star Called Henry [2004] and The Woman Who Walked Into Doors [1996] among his many other works.)
Over twenty years later we have been given a chance to revisit the world of Jimmy Jr. in The Guts. Now 47, Jimmy is dealing with problems of his middle age: unsatisfying work; growing children; aging parents. He also has cancer.
The book starts with Jimmy telling his da, Jimmy Sr., about his illness over pints after work. Pints after work became their routine after Jimmy Sr. called Jimmy Jr. one day to tell him he was calling from his new "mobile" phone.
"Should we celebrate?" Jimmy Sr. asks.
Meaning — should they celebrate the world-shaking fact that he bought a cell phone?
Doyle has a talent for making the mundane seem special. That is how their routine began. They met for pints after work each day since the initial celebration of the new mobile. In addition to making readers see the special side of commonplace, humdrum events, Doyle bids you to recognize these rituals and even pay tribute to daily life with family and friends.
Reading The Guts, Roddy Doyle's loving portrayal of his Barrytown family, spurred me to do something I do with very few authors … re-read. I re-read the first three books of the Barrytown Triology. It's still as funny and true and as sad as ever. If you take on the quadrilogy, I suggest going from start to finish: The Commitments (mostly just funny, this one), The Snapper, The Van (for which Doyle was shortlisted for a Booker prize, if you care about such things), and then The Guts. The last may be the weakest, but it is a welcome reunion with the Rabbites and their friends.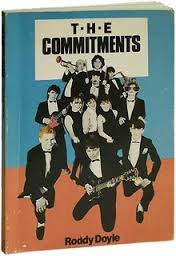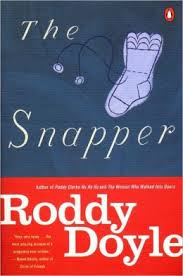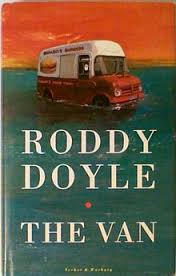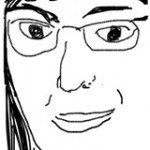 Going it alone, building a novel around an isolated character (or two), is a challenge only for the best writers I've decided.
In real life we only come to understand people's true character when we see them over time in various contexts interacting with the tangential and relevant. And fine writers who create memorable characters do just that for their readers.  We come to understand an author's protagonist by reading about the protagonist in conjunction with a host of other characters.
BTW: did you see All Is Lost?  It's a film Robert Redford starred in last year.  Redford is the only person on the screen in this movie.  The backdrop is also sparse: there is a damaged boat, the threatening sea, and an overpowering sky. There are so few words spoken you could hold them in your hand.  That is a helluva premise in which to tell a story.
I read something the director said in regards to filming All is Lost and to the best of my recollection it went like this: "It had to be Redford, because everyone has an opinion about who he is." 
  So the director provided the stunning visuals that elicited viewers' emotions and we brought our preconceived notions about who Redford is or at least what types of characters he usually plays to flesh out the story in our own minds.
One movie reviewer wrote that the film was simply Redford telling us about the tragedy of his own aging. The reviewer believed that the movie could have just as easily been set in a house with Redford displaying the frustrations of his diminishing abilities to complete tasks properly whilst really just waiting to die.
I wanted to write back to the reviewer, "No silly, its story about a man in a sinking boat all alone.  And I bet your greatest fear is growing old in a house by yourself."
All is Lost is a Rorschach of a movie. That is a harder thing to do with a book, so most authors fill their novel with characters to help convey their story. As a wise woman once said: "It takes a village." 
All the Birds Singing by Evie Wyld has a single strong isolated character that is constructed in such an evocative way that I gobbled up the story.  By the end of the novel I had great empathy for the solo character, a big strong woman with a big strong name: Jake Whyte.  All the Birds Singing is told both in present time and in flashbacks and it is all about Jake, an unspeakably lonely woman.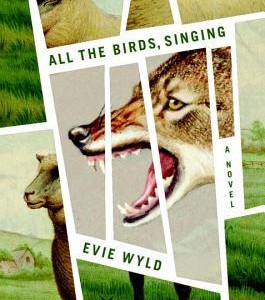 On the outset we come to understand or suppose that Jake has self-exiled to a sheep ranch on an English island and there is something dark and creepy killing her sheep.  The dark thing may even be wandering through and bumping into things in Jake's house late at night.  Anything that would scare big strong Jake would certainly scare me.  At times in the book when Jake was crazed with fear, I got goose bumps and had to turn on another light in the dark house.
The opening line of the story sets the book's overarching spooky-creepy tone: Another sheep, mangled and bled out, her innards not yet crusting and the vapours rising from her like a steamed pudding.    
Jake is lonely but sometimes it seems as if Jake is purposefully contributing to the loneliness.  She wears an off-putting haircut, has a short way when talking to neighbors, and generally refuses to socialize at the local pub.  All of which perpetuates the local notion that Jake may be a wee unhinged. Is she?  Right at the very beginning I hoped not.
In alternate chapters we read about Jake's backstory, which progressively retreats in time.  I grew anxious when reading these chapters, I wasn't sure I wanted to understand what compelled Jake to leave Australia nor did I want to learn that just maybe Jake could indeed be a bit mad.
While Jake's past is told in flashbacks, the present day tale on the wind-whipped rainy island moves forward as Jake battles her unknown enemies.
I won't tell you any more about this great book but Wyld brings the past and present together nicely.  This was an excellent read and Wyld demonstrates a strong writing ability as she builds a solo character that we come to understand very clearly and care about so deeply.
This is not true for California by Edan Lepuki. This book received some hype from Stephen Colbert and I think that propelled it into the spotlight.   It's the author's first novel. And the novel has an intriguing premise.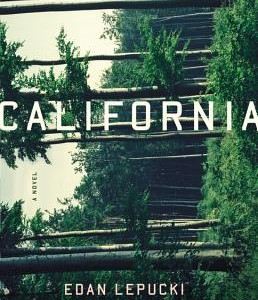 California is a near-future story mainly set in the wilderness. Society is crumbling but remnants remain. In other words we are not reading about 500 years into the future when humans have become better adjusted to the dystopia.
In this book we have not one but two protagonists: Frida and Cal.  Frida and Cal are a married couple that decided to move into the wilderness for their own safety.  Here they eke out a life on their own and out of the reach of disassembling and dangerous cities. And oh yea, the weather has deteriorated even more and the government is very broke and the rich have segmented themselves off from everyone else and refuse to help the masses.  (It felt to me that Lepuki was borrowing freely from Atwood's Oryx and Crake trilogy. This probably added to my general disappointment in the book).
The couple's quasi-quietude comes to an end when Frida discovers she is pregnant.  And now the two must decide if they want to continue on their own or attempt to join a larger group that is also living in the woods.
Lepuki was not able to build a story off these two characters, she is just not there yet as a writer.  What happens throughout the book is that Frida and Cal tell the California story through their conversations.  And the story is so busy conveying itself through conversations, the characters themselves fail to develop. I ended up not caring one whit about Frida or Cal because I didn't really get a sense of who they were. This one was a real 'meh' read for me. If you want some good early days of dystopia reading, head for Margaret Atwood.  And I will patiently wait for Lepuki's next.
================================================================================================================================================================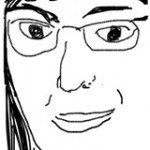 Hey you!  I think you all know how I am spending my summer.   If not, let me share: my 2014 summer is one filled with 90 consecutive Saturdays. Imagine that!
There are so many things I want to do this summer and I fear I'll achieve none of them. You have to be really organized to accomplish a lot in a set period of time and one thing I don't want to work on this summer is my organizational skills.   So you see my quandary. The only good option I think is this: if I am to accomplish anything, it can only be done by working towards a limited number of goals – nothing too lofty and nothing too much. So my list is a short one (and some may say it is one that lacks a single mote of ambition). My shrimpy list lies out like this:
sleep more
move more
read more
write more
stress less
All of the above (except one) seem to be easily achievable and the means to accomplish them is obvious: because I have the time, I only need to make the time. But the one item I am unsure how to accomplish is the stress less goal.
Now maybe if I execute the top 4 activities well, the stress less goal may be the logical outcome of those actions. But I feel I need to own that goal a bit more, I think to make the goal more meaningful there needs to be some unit of work exerted by me to achieve less stress. So – I stressed over this problem for a while and came to a conclusion: learn to meditate.
And as always, when I seek to learn something new, I read about it first. I do this a lot, maybe all the time. Now whether I end up actually doing that thing I am reading and learning about is an iffy bet. I am a strong proponent of the notion that if you know about something, that's damn near the same thing as doing it.
The first book I read to learn about meditation is called: Zen Confidential: Confessions of a Wayward Monk by Shozan Jack Haubner. It looked good and sassy. Leonard Cohen wrote the intro – so I had high hopes.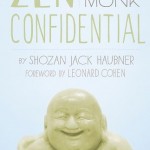 The book ended up a disappointment.
(An aside: a peeve of mine, well it's the next step up from peeve; it's vexation. The vexation is this, rich people. More specifically my vexation is rich people who randomly select something trendy for a hobby, with no thought or consideration of their selection. It's an eye-roller for me, but don't get me wrong I don't consistently begrudge the rich their diversions. For instance, I saw a documentary about the very rich years ago and in one segment an old monied family was interviewed. In this family the patriarch urged all younger members to develop a passion for collecting to keep their minds and hands busy in something worthy. This man had been collecting maps for 40 years. Fairly boring stuff but he had a genuine and obvious passion for maps. No eye rolling here with that one.)
Apparently our author, Shozan Jack Haubner, is the privileged son of a rich father.  Surprise, enlightened Jack is bothered how his father earns money (munitions manufacturer or something). Jack won't deign to enter the family business, won't work to earn his own keep, so to pass time Jack wandered into Buddhism – on his father's dime.  Our Jack is no dummy; he selected a beautiful Zen monastery in California on a lovely mountain.   Big eye rolls for me but Haubner Jr. had 269 pages to convince me his interest was pure and true. I wanted to learn about meditation so I kept a semi-open mind and ploughed on. I was hoping Jack would throw me a bone and in the end I would be shamed about my prejudice towards him.
But naw. I felt the book was filled with meandering self-congratulatory stories and thinly veiled vignettes about how subtly cool and adventuresome Jack feels he is. The whole 269 pages were obnoxious in places and boring in others. To boot, I learned nothing about meditation.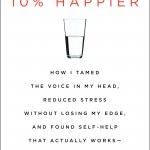 If you are really interested in meditiation, read this book instead: 10% Happier: How I Tamed the Voice in My Head, Reduced Stress Without Losing My Edge, and Found Self-help That Actually Works – A True Story by Dan Harris.   The title is long but at least you get the gist of the book. I loved this book, it was honest and refreshing. It was well written and informative. It gave a peak-a-boo of the goings on behind big TV news too (Harris came up under Peter Jennings and pals around with Diane Sawyer and that crew).  And most importantly I understand now that reading about meditation is not really akin to doing meditation at all, and I must press on because the only way I am going to reduce stress is to be an active participant in that effort. Thanks Dan!   I think I can't give the book any greater praise than that.
I accidently found this book because I was reading Sam Harris' interview (no relative) of Dan Harris. They both are dedicated practitioners of meditation (Dan is a more recent convert than Sam) and both find tangible physiological benefits resulting from the practice. Sam's book on meditation is coming out in early fall.  I am interested to read Sam's book, because that man can write a fine sentence but I wonder if the impact will be as great as Dan's book was for me. I'll keep you posted on that one! –as well as my efforts on learning how to meditate during my summer of many many Saturdays.
J writes:
I joined an adult Summer Reading Program at the library. For every four books I read I am eligible for prizes like free licorice, entry into a baseball game and I can put my name in a drawing for a mini iPad. The more I read, the better my chances of winning the iPad. Sounds like a kid's camp incentive, doesn't it?
When is the last time you got a prize to read a book? Mine was in the third grade as a member of the Cubs reading team (all of our reading teams had baseball names). I think I won stickers and bookmarks and the like, maybe a funny eraser for the top of my pencil as the "big" prize.
Guess what. Getting prizes for reading is still motivating, even though now, like then, I'd read anyway.
Here are the first four books I've read for summer reading camp so far…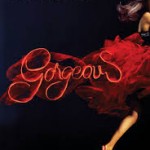 Gorgeous by Paul Rudnick…This YA novel starts with a plain Midwest girl, Becky, living in a trailer park with her extra large-sized mom who dies of obesity leaving Becky nothing but the dilapidated trailer and a collection of holiday sweaters, each big enough to cover a Volkswagen. This being a modern-day fairy tale, Becky is called to New York by the ghost of her dead fashion designer dad where she meets and falls in love with the Prince of Wales. Girl meets boy-prince, girl loses boy-prince, girl eventually becomes the beloved Queen of England. And because it's by Rudnick, this fantasy is filled with hilarious truths, facetiousness, and snark.
That Part was True by Deborah McKinlay…On a whim, lonely English introvert, Eve Petworth, writes a fan letter to Jackson Cooper, a celebrity best-selling American author. A line he wrote about the lusciousness of a peach prompted her. And so their correspondence begins, their unexpected courtship unfolds on paper as they continue to communicate through recipes. Consuming foods of all kinds serves as a metaphor for life and the variety of ways in which we live it. I really liked this book. I looked forward to the letters and the messages within as much as Eve and Jack did. I rooted for the two to meet in person and to realize they were meant to be. But I also hoped they wouldn't. That wouldn't really be in line with Eve's proper English sensibilities. And so I came to the last page…it ended perfectly. Just right. I hardly ever say that about a book. You should read this one just for it's perfect finish.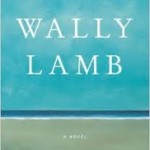 We are Water by Wally Lamb…This is a story told from multiple perspectives, first is Annie's, a housewife turned artist. Then, her three adult children. Finally, her ex-husband, to whom she was married for 27 years. It begins when Annie is considering cancelling her upcoming wedding to the woman who launched her career, an art dealer who now sells Annie's avant-garde installations for hundreds of thousands of dollars to the rich and famous. It is deep with allegory, back-stories, and histories—Seventh Heaven for the reader that likes to connect the dots. Nevertheless, I would not dive in headfirst, lest you get mired in the sea-weedy details. This one is for diehard Wally Lamb fans. He's written better ones for the rest of us.
Joyland by Stephen King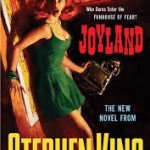 …Mr. King has made my pages here before. Personally, I like his style. He spins a good yarn, as I think I've mentioned. Joyland entertains. It is a thriller that includes a theme park, a mystery, ghosts, a group of college kids, some townsfolk and carnies, and even a dog. It is Scooby Doo for adults. I read it in paperback—the cover, classic pulp with a pretty girl in bright colors and heaving cleavage parting her full red lips in terror at something just outside of the illustration. The page-count comes in under 300, so it's perfect for a weekender at the cabin or beach house.
Better get back to reading now. More prizes to be collected. And I want that iPad mini.
————————————————————————————————————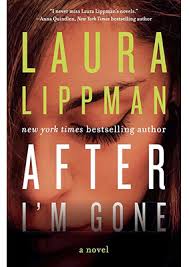 This Memorial Day, J's thinking about summer reading…
What makes a good summer read?
For me it's a story that lures you away from your gardening, your bike ride, or your dreamy summer nap, with characters that come alive. They occupy your thoughts and you can't wait to get back to them to see what they've been up to while you were away. A good summer read is a book you can't put down.
After I'm Gone is a good summer read. Laura Lipmann's novel takes place in Baltimore. In 1959, Felix Brewer, a charismatic about-to-be self-made young man wins the heart of Bambi (Bernadette) Gottschalk, a smart debutant, who's prettier than Liz Taylor. It was love at first sight for both of them. He's not the tallest or the best looking boy in town, but he's definitely the most assured. He tells Bambi on their wedding night that they're going to live well. He's going to get rich, he says, and if what he does to make money isn't strictly legal, well, it doesn't hurt anyone. Felix has a big appetite for money, power, and pretty women. And he gets rich; really rich. And he gets pretty women. However, despite his late nights, suspicious businesses, and philandering Bambi sticks with him. She knows that he cherishes his marriage and his three adoring daughters as the most honest symbols of his success in society. Their initial attraction and this ongoing balance of power only strengthens their marriage through the years.
But in 1976, after being indicted and while headed to prison, Felix goes missing without a trace. Ten years later to the day, so does the only person likely to know his whereabouts: his mistress.
Over 25 years later, the mystery of Felix and his missing mistress has never been solved. The case went cold. Enter Roberto "Sandy" Sanchez, a retired Baltimore detective, picking up such cases for an hourly wage. Sandy takes up the trail. He talks to the cerulean-eyed Bambi, still a beauty in her 70s, her three devoted and protective daughters, Felix's entourage, and all the players from back in the day. Cuban-born and forever struggling with the English language, Sandy has been an outsider looking in his whole life, always an observer, always searching for the simplest explanation. While rehashing Felix and Bambi's complicated history, his own history burbles up as well.
There are plenty of facts and fibs for Felix to untangle while you plant your last tomato or bicycle the last mile or wake sleepily from your nap. Working this cold case, and contemplating his personal past, Sandy eventually untangles the truth (maybe just a jump ahead of you).
Once you start reading After I'm Gone, it will keep calling you back to your lawn-chair in the shade. And like summer, once you finish, you'll wish you were starting it all over again for the first time. It's a good summer read.
————————————————————————————————————
J writes:
Dear Scramblers,
Sorry I've been away for so long. I've been reading away as usual, and I've read some good books. I set out to write about a three or four recent readables but The Visionist, by Rachel Urquhart, kept interrupting my thoughts and wouldn't be ignored.  Here's why:
Set in the early 1900s The Visionist is a novel about a young girl named Polly, a victim of her father's abuse, who sets her family's farm on fire. Her father goes up in flames leaving nothing but a miserable, unidentifiable mass of ashes. Trust me, he deserved worse.
In the era of the novel, only the male next-of-kin could inherit land, so Polly's mother stows her children away to be cared for in a Shaker colony, and then she disappears. The mother is a pathetic character who never spoke up for herself or her children. The reader is left to ponder (for a while anyway): Did Polly's mother demonstrate a bit of decency (finally) and possibly legal savvy? Was she smart and brave enough to recapture her property? Or has she has just abandoned her family and slunk off into further wretchedness?
Polly has only one friend in the Shaker colony; Charity, a girl afflicted with a swirling red rash all over her body, who is shunned by almost everyone else. The "devil's markings," they whisper. This snub is one of many signs that the seven sins are alive and kicking in the commune, even though the Shakers may pretend not. Though Polly is grateful for the friendship, she cannot bring herself to tell her friend of the horrors she suffered at the hands of her own father. So the two friends, who become almost as close as sisters, live with their own demons.
One day, Polly goes into a trance during a prayer meeting. Assuming she has had a profound religious experience, the Shakers deem her a seer, a religious medium, a Visionist. (The wink and nudge to the reader is that the trance wasn't religious. It was escapist. It's the same tactic Polly used to "fly away" in her head when her drunken, pig-faced father was on top of her. She didn't purposefully lie about it, mind you, the Shakers assumed she was touched by the Spirit. The point is that both violence and religious fervor brought about the same desire—to vanish.)
Many in the congregation rejoice. They feel they have their long awaited messenger from God. But a few harbor jealousy, suspicion, and doubt. And guess what… now young girls are falling into fits in worship meetings left and right (a nod to Arty Miller here, right Ms. Urquhart?).
Well, I wrestle with what to tell you next. I never like to tell the ending unless I get the green light. So I will tell you just a little more about why this book sticks with you:
Without the father's identifiable body to prove that the master of the property is indeed dead and the land is up for grabs, no one can claim it. So a quiet search for Polly's mother and legal battle over the homestead takes place while she's living amongst the Shakers. The Shakers themselves have an eye on the property as well (the sneaks). Besides Polly and her visions, there's a whole separate mystery with its own group of characters going on behind the scenes. Good stuff.
And then there is the conclusion—wherein bad behavior leads to a good end. This conflict is one to puzzle over even months after I've finished the book. The characters and the situations are not all good or all bad, neither charitable nor selfish, godly nor godless.
The Visionist poses more uncertainty than resolution, but in a thought-provoking satisfying way.
———————————————————————————————————————————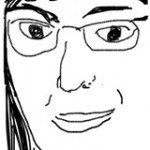 Tolstoy wrote: Happy families are all alike; every unhappy family is unhappy in its own way.
You'll hear no argument from me.
But on to books (this will come together later I swear):  I suspect many people associate graphic novels with fantasy and whimsy but graphic memoirs spring from another place.  They tell real stories, many of which are sad, and sometimes those sad stories can be very disturbing, so you have to be ready for it. I suppose the more unsettling a person's life or the more stressful a childhood, the better fit the story is to a graphic format. The illustrations soften the tough edges of the narrative and in the end the art leaves a greater impression on the reader than page upon page of grim and heavy words.
Give one or two of the following graphic memoirs a try.  I predict you'll be moved by the the combination of smart story-telling and unique drawing styles of each author. Here are a few I would suggest:
Hyperbole and a Half by Allie Brosh. This book was a Christmas present to myself.  Hyperbole is more essay-ish than graphic novel-ish so it's an easy intro to the style.  The author recounts stories of her depression, her love of the family dogs (who are just as dysfunctional as she is), and other assorted goodies of growing up in a goofy family.  Current-day Allie remains a dysfunctional adult (so she claims) and lives a semi-reclusive life in Bend, Oregon mostly locked in her bedroom when she is not out running or contributing to her blog. I was delighted by her drawings. Her illustration style is intentionally crude but she has fine-tuned it so well that the smallest nuances in the drawings convey wildly different emotions. See below for an example of "Allie anticipates" in  the first drawing and "Allie panics" in the other.
Do you like her weird little yellow ear?  Allie's stories are mostly charming and breezy and even when she talks about her depression you sense a strong steady light at the end of the tunnel.  I believe I would enjoy getting to know her (even if we had to talk through opposite sides of her closed bedroom door).
Calling Dr. Laura is written and illustrated by Nicole Georges. In this story the author grew up believing her father died when she was very young.  Why? because her mother told her so when she was a small girl.  However young adult Nicole is told by a psychic that her father is alive.  And so it goes that the psychic is right. The familial web of lies puts Nicole on tilt and she turns to radio talk-show host Dr. Laura Schlessinger for advice on how to carry on.  BTW: Nicole is a lesbian so you can imagine how that shakes out with nasty piece of work Dr. Laura.  I loved Nicole's story telling so much I got glasses just like hers!
Fun Home and Are you my Mother: by Alison Bechdel   Did you ever feel you were part of a familial sham when you were growing up?   I never did, because my family let it all hang out all the time (only because we lacked the finesse to consider keeping certain things behind closed doors).  But I am fascinated with families who create elaborate false fronts to divert outsiders from what is really going down. Bechdel artfully shares her family's extreme window dressing in Fun Home.
(Fun Home is the moniker given to the funeral parlour and the family home where Alison lived with her parents and sibs).  Fun Home is mostly about Alison's father who tended the dead, taught English at the local high school, and worked tirelessly to restore their 19th century mansion.  Alison's father also was fully occupied with keeping up a false front throughout her childhood, which made for a frustrated man, nervous and suspicious offspring, and a passive aggressive mother. I suppose I would not be exposing anything too much if I mentioned that the title is an ironic one. It is a book you just might consume in one setting.
Are you my Mother is the follow up to Fun Home.  When Alison was 7 her mother asked Alison to no longer touch or kiss her. This graphic memoir covers a lot of Alison's adult personal life but deals mostly with Allison's significant work to understand her mother more clearly and the gulf she created between them when Bechdel was so young.   There are a lot of psychoanalytic references and diversions throughout this sleuthy story, much of which was over my head but that was okay. I kept reading because I wanted to see if any type of understanding or form of forgiveness could be forged between the two talented and lonely women who fill up the pages in this memoir.
Persepolis: The Story of a Childhood by Marjane Satrapi.  Read this one.  Really.  It's the gold standard of graphic memoirs. It's all here: Persian history, specifics on the effects of modern political repression and the personal coming of age story of Marjane in the midst of the Islamic Revolution.  She is a marvel. This is one of my favorite books of the 21st century.
Lynda Barry….she was my first.   Lynda is the genius creator of Ernie Pook's Comeek (starring Marlys). This series is not pure graphic memoir but they are close enough.  Every few years, beginning in the 80's, Lynda's comics would be collected and published in small books. I think I have all of them.  I hope I have all of them. Besides small collections made from Ernie Pook Lynda has created a series of other small books like: My Perfect Life, Come Over Come Over, and 100 Demons (there are more).  And while Barry's characters vary wildly she often sneaks in stories of her childhood.  In these revelatory peeks there is not one drawing that misses the message. There is no snippet of dialog that feels false.  Her stories come from a pure hard-eyed place that is unique to growing up poor in the Pacific NW and yet the stories manage to be filled with a good amount of humor and fortitude. Barry is a hero and an artist that blazed the way for all the aforementioned artist authors.
I notice that I have included a lot of female authors here but male authors use the format too and their stories are equally fine.
One of my favorite male writers in this genre is Chester Brown.  His books are honest, uncomfortable, and funny (in a nervous sort of way).  The Playboy stands among my top favorite graphic memoirs.  I don't know if anyone writing in any format has captured sexual awakening and the guilt feelings associated with it better than this author.  Paying For It and I Never Liked You are also strong memoris illustrated with Brown's unique style.
Stitches was written by David Small and it is a chilling recount of Small's very sad and tortured childhood.  The art work throughout evokes and reinforces the lonely and vulnerable childhood he endured while living with his terrible parents.  The man who Small credits with saving his sanity, a therapist, is depicted as a well-dressed rabbit throughout.  This graphic memoir was a finalist for the National book award and that will come as no surprise if you read it.
Back to Tolstoy, he is right, sad is unique and because of that we have an overwhelming abundance of individual voices who generously share  their escape from unhappiness and frustration with us.  Lynda Barry also sums it up 21st century style:   The happy ending is hardly important; though we may be glad it's there.  The real joy knows  that if you felt the trouble in the story, your kingdom isn't dead.
D really likes "Bay of Fires" by Poppy Gee: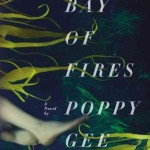 If you'd like to be transported to the shores of Tasmania and inhabit the mind of wonderfully complex character, this may be the book for you.
Sarah Avery is back home trying to regroup. She just lost her job and her boyfriend. She misses them both, but those bridges have been rather convincingly burned. Sarah does not suffer fools gladly. She'd rather punch them in the face.
What's the best way to rebuild your life? Start by drinking until you black out. Go fishing. Continue drinking. Alienate your friends and family as much as possible until you can figure out who's really on your side. And maybe sleep around a little bit.
While you're at it, try to figure out what happened to the young woman backpacker, whose body has washed up on shore.
This is the kind of low-key mystery that I love. It's more about the effect of violent death on the local community than on the solution to the crime. You are right inside of Sarah's head as she tries to navigate a very difficult phase in her life and figure out how and why this young woman died.
When I read "Prep" by Curtis Sittenfeld, I was similarly transported into the mind of the narrator. I enjoyed that book quite a bit, but I kept thinking, "what this book really needs is a murder."
Then I read "Bay of Fires". Exotic setting. Wonderful character development.  And a mystery! What more do you want? Very satisfying. 
Imagine my surprise when I read the acknowledgements. This book wasn't meant to be a mystery. It started out as something else entirely and became a mystery later on. Wild. Did I sense that as I was reading it or was that just a coincidence? Either way, great decision by the author and the editors.
———————————————————————————————
J writes…
SISTERLAND
POPULATION 2
DO NOT ENTER WITHOUT PERMISSION!
This is the sign on the door belonging to Violet and Daisy Tucker, the main characters in Curtis Sittenfeld's novel, Sisterland, in which the author captures sisterdom extraordinarily well.
Here's my point of reference: I am the youngest of three girls. Growing up, my middle sister and I were mistaken for twins all the time. She's older than me by two and a half years. Both of us were among the shortest in our respective classes throughout our school days, and I've been the same size as she ever since I can remember. We have the same hair and eye color – same complexion.
Our dad was always in sales and moved our family around the middle of the country about every four years. The older you get, the harder it is to be the new kid, to make new friends. So my sister and I were constantly together. We had each other. (Our oldest sister was 7 years older than me. She didn't have much use for us when we were little, and fended for herself.) We made up games and dances with rules and steps only we could follow. One terrifying game was called: "Open your mouth and close your eyes and you will get a big surprise." We had dress-up alter egos: Mrs. Patton and Mrs. Grey—originally named for Mrs. Patton's black patent leather dress-up purse, and Mrs. Grey's vintage gray wool hat. We made cakes in our Easy Bake Oven, almost inedible with added frosting, chocolate chips, M&Ms, and Red Hots. We listened to my aunt's old 45 records, lip synching and making up dances to Lollipop, sung by the Chordettes, Little Devil by Neil Sedaka, and The Little Blue Man, by Betty Johnson. (Now that's a creepy song if you ever want to hear one).
We always had our own rooms but often moved in together and shared digs. On each of these occasions, my sister would get sick of rooming with me and toss me out within days, after an Odd Couple style fight. Sometimes we called each other names or the fights would go on longer than usual. But we never really worried about it because we were sisters and knew we always would be.
To this day, my sister makes me laugh like no one else. There is no better Anthony Newly impersonator. We're distant in many ways now, but mostly because of miles. I'm pretty sure if we shared a room, she'd still kick me out. But when you grow up close to a sibling, for better and for worse, it sticks. It feels more solid, more permanent than almost any other relationship.
So now, back to the book. The main characters, Violet and Daisy Tucker are identical twins. They grew up in a modest home in the suburbs of St. Louis. They had a depressed mother who didn't expect to have twins, and a seemingly clueless father. Violet and Daisy are inseparable most of their grade school lives, living oblivious to the rest of the world. They are never in the popular clique, and don't get invited to parties unless the whole class gets invited. But it doesn't occur to them that this could be a social slight, or even that they should want to be included in social groups outside of each other's company. Sittenfeld perfectly describes all the activities, games, laughs, fights, pacts, and conspiracies sisters can share. And then, as an added feature, she makes them psychic. Not just twins-knowing-how-each-other-think psychic—ESP psychic. They've got the Shinnin'.
As an adult, Daisy goes by "Kate," and she is the story's narrator. (The name change is an attempt to distance herself from a brief period of popularity occurring in junior high, ended by an unfortunate Ouija board incident, and followed with accusations of witchery.) She is married to a smart, nice, sensitive guy named Jeremy. Jeremy and Kate have two children, Rosie a 2-year old and Owen, 6 months. Jeremy is a geologist who teaches and does research at Washington University in St. Louis. Although Kate had a career as a social worker, she now stays home with the kids. She and Jeremy live a comfortable suburban existence.
Violet also lives in St. Louis. Unlike Kate, who does everything she can to separate herself from the history of her clairvoyance, Vi makes her living as a psychic. She is single with no children and beginning to entertain the idea of dating women. Kate attributes this to the fact that Vi is 60 pounds overweight and believes Vi is seeking female company because lesbians won't be as judgmental as straight men about weight. Kate's many veiled prejudices in that sentiment alone are not lost on Vi. Where Vi is liberal, outspoken, and eccentric; Kate tries to be conservative, careful, and conventional.
So when Vi makes the national news by publically predicting that St. Louis is headed for a massive earthquake based on intelligence provided by her spiritual messenger, 'The Guardian', it upends Kate's provincial applecart. Everyone who went to school with her and knew her as one half of the  "psychic twins" comes out of the woodwork to say, "Knew ya when…". In addition to national and international media, Kate and Vi's world floods with critics and fans from all walks of life including, clergy, comedians, politicians, psychologists, and scientists, (and don't forget, Kate's husband is a geologist).
Sittenfeld expertly weaves the events of the story from present to past to present again and sometimes hints at the predicted future. The anticipation builds pleasantly. Will Vi's earthquake happen? Her record of prediction is pretty good, but not 100%. In fact, upon attending one of Vi's group readings, Kate is surprised at how willing Vi's clients are to accept their future as told to them. Some of Vi's predictions, Kate thinks privately, could actually be made by any perceptive individual willing to listen and observe. Does Vi really have the power to predict a major calamity in the not-far-off future? Did Kate herself ever really have that power?
In the end, something big does happen. I won't tell you if it's The Earthquake or not. You'll have to read Sisterland for yourself to find out, which won't be hard to do. It's a compelling story. Smart and funny, if a little…and I'm sorry Curtis Sittenfeld….a little too steeped in the genre of Mommy-lit. I mean, there's enough good in it to recommend, but it would be wrong of me not to warn you, Rocky Scramble Readers, that you'll have to slog through a few too many references to breast feeding, precious utterances from two year olds, and a variety of other mini-van moments.
What I don't need to tell you is that the big thing that happens at the end does not separate Kate and Vi. They're sisters, after all. That sticks.
———————————————————————————————
An introduction to Charles Yu:
This guy writes a mean short story. His stories are very clever and amusing. And just when you're not expecting it, they often pack quite the emotional punch. I find myself thinking back to his stories weeks and months after I have read them.
His depictions of loneliness in "Florence" from "Third Class Superheros" will stay with me forever. The protagonist in this story, set in a strange future world, is stationed on a planet at the edge of the universe where he is the only human inhabitant. He is in charge of monitoring a giant shark, Florence, as she swims in circles around a vast pool. He gets an e-mail message every four years or so from his boss, who may or may not still be alive. He's been meaning to visit his aunt on a nearby planet, but he just doesn't seem to get around to it. Now she's moving away. He is filled with regret for blowing his chance at love with a woman who flies a spaceship that occasionally drops off supplies. He didn't speak up in time at a pivotal moment in their relationship. His entreaties to her now, and her dispassionate replies just break my heart.
The title story from the collection, on the other hand, borders on the hilarious. It describes the ostensibly sad case of Moisture Man, whose superpower is his ability to suck moisture out of the atmosphere and then spray or squirt it at his enemies. He desperately wants to break into the big time, but it is apparent that his efforts are not likely to pay off.
One of my favorites, from "Sorry, Please, Thank You, Stories" is "Standard Loneliness Package". Here, our protagonist works in a call center environment, where he is paid to experience pain for clients who want to outsource the less pleasant aspects of their lives. He is saving up to buy a "package" that could provide him with a better life. You can read this story online at the following link:
www.lightspeedmagazine.com/fiction/standard-loneliness-package/