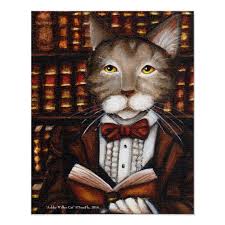 Happy Holidays Scramblers.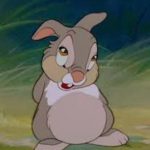 I thought I'd write a year-end book report.  As an introduction, I started to comment on the year and came up wordless.  It seems trite to kick 2020 to the curb. And yet it's not quite true to call it all good or all bad.  It depends on your health, your job, your friends and family…and so on.
So – on with the book report.
Good Fluff
My goal this year was escapism through reading. I found some nice light reads did the trick of taking my mind off current events.  The description for the book Takes One to Know One by Susan Isaacs calls it a "suburban mystery" wherein "a Long Island housewife taps into her investigative past."   I wrote in my notes about this one "housewife mystery surprisingly good."  I am not promising you that you will be blown away if you give it a read, but it was just the diversion I needed early in the year.
Recipe for Persuasion, by Sonali Dev, falls into the same category.  I checked it out from the library based on the jacket summary… "heartwarming romantic comedy that follows in the Jane Austen tradition."  What could be wrong with that?  Nothing. It was as the title promised, all the makings of the story Persuasion by Jane Austen but in Bollywood style.  Delightful.
In Evvy Drake Starts Over by Linda Holmes, a superstar pitcher for the NY Yankees comes down with a case of the yips, ruining his career. He escapes to a small town in Maine to clear his head and get away from the media, renting a room from Evvy Drake.  Evvy, a young widow, was born and raised in the town. She's got her own demons to exorcise. This is a bona fide rom-com.  Will they? Won't they? If they could just… I'm not embarrassed to admit, I liked this book.  Holmes is a writer for NPR, knows how to tell a story. While she keeps the words light and often humorous, the deeper human emotions ring true.  You could do worse than finish this book on a Saturday afternoon on the couch under a blanket with a cup of tea.
Hard-boiled Best Sellers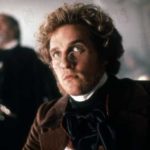 Sometimes the heavy hitting authors are just the thing for escapism.  I went mainstream and read one from Michael Connelly's Lincoln Lawyer series, The Reversal. I've never seen the movie version of the first book, staring Matthew McConaughey.  My reading note on this book says simply "brain candy."  In this story, unconventional defense lawyer, Mickey Haller, teams up with the feds to nail a serial killer.  It's funny at times, and exciting. It has crime, mystery, and romance.   It moves right along. It's an enjoyable read.
I didn't branch out much for my next book.  I went for classic Nelson DeMille. I read Plum Island. Its plot has smart-ass NYPD detective John Corey on a literal treasure hunt while wooing the ladies and pissing off the other alfa male characters. Of course, he cracks the case.  I'm serious, if you're in a reading funk, you need DeMille.
I hardly ever stick with a series.  But I like the detective character Cormoran Strike who debuted in The Cuckoo's Callingby Robert Galbraith (AKA JK, as in Rowling, as in Harry Potter author) so, I kept reading.  Lethal White is the 4th book in the series. Strike is a wounded war veteran with a famous rock star father and mommy issues, who likes a pint, watching football (Arsenal fan), and owning his own private detective business.  Rowling has formed a riveting push-pull, do-you-love-me-do-you-not relationship between Strike and his assistant Robin.  Robin's got way more going for her than anyone, except Strike, gives her credit.  This book is for fans only as Rowling gets more and more longwinded. Lethal White was 656 pages (and didn't really need to be in my opinion).  Troubled Blood, which came out just this Fall is over 900 pages (It's on  my queue at the library. Good thing I have some holiday time to devote to reading).  Perhaps Rowling will use some of her royalties to hire an editor.
Devil in  Blue Dress by Walter Mosley gives you just what you ask for in a mystery.  Easy Rawlins is the detective who you get behind early.  The clues and characters stack up one by one, but not enough to solve until Easy puts it together for you. The writing is stylistic, and the setting (LA, 1940s) is a time capsule to remember – but not repeat. This is good stuff.
Books with Pictures
When I'm browsing at the library, the graphic works often catch my eye.  I read a few good ones.  Herstory by Katherine Halligan and illustrated by Sarah Walsh is a collection of women through history. This YA book does a  fantastic job of highlighting women's contributions throughout history. It includes women we probably have heard about, Madam Curie, Frieda Kahlo, Sacagawea, for example; but also women that didn't make the history books when I was in school. To name a few: a British Celtic queen who led troupes against the Roman Empire Boudicca; An Egyptian Pharaoh named Hatshepsut; and current-day Theresa Kachindamoto, the chief of a tribe in Malawi who focuses on female education. I loved this book.  It is not meant to be a text.  It heavily summarizes, only sketches, but it brings to light the power of women through times that have largely been documented by men, about men.
Death Wins a Goldfish by Brian Rea is a whimsical illustration of Death as he takes a year-long sabbatical from work.  It's silly, in a good way, with charming drawings. Its bigger message is that life is often about the little things we enjoy.

I was their American Dream by Malaka Gharib is a graphic memoir about growing up with Phillippino and Egyptian immigrant parents and about trying fit in when differences seem so great.  It's well done.
Send in the Clowns
A very Punchable Face by Colin Jost is a collection of personal stories from the senior writer from Saturday Night Live. He is a good sport and usually the butt of his own jokes.  Reading books like this, excerpts from the lives of famous people, can get a little samey same from chapter to chapter. This one's no different, though I think better than most.  I enjoyed every hilarious bit of it. It will be no surprise to you that I laughed hardest at the poop stories, though honestly, I would recommend this to anyone who wants a good LOL.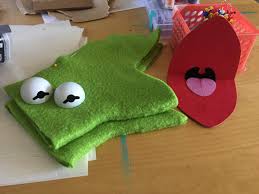 Is This Anything asks the title of  Jerry Seinfeld's latest.  Seinfeld is a comedian's comedian. He loves to dissect funny. What's funny. Why is it funny. He has archived every joke he's ever written and performed since the 1970s and they are all collected together right here for your perusal.  You'll remember some of them. You can hear his voice. Some bits are still funny. Some are dated.  But reading Seinfeld's words in print is a little like seeing Kermit, or Burt or Ernie, sitting lifeless on a stand.  The potential is there, but the body is not.  This book is a good skimmer for Seinfeld fans.
Also Noted
In Take Me Apart, a romantic mystery by Sara Silgar, a young writer running from something in her past is staying with her aunt and uncle in a small town just north of San Francisco. She takes a job working for the son of a famous painter, archiving the painter's work.  The painter died mysteriously, maybe at the hands of the son.  He could be dangerous, or just dangerously attractive.  The story keeps you reading.  I liked this one.
Turbulence by David Szalay is a tight collection of stories that takes about the same time to read as it would to say, fly across the country.  This is fitting because each story begins with a character taking a trip to see another character with whom there is some conflict. On each of these journeys, there is some foreshadowing turbulence on the flight. Though the stories can stand individually on their own, in the end, they are all connected. This is a clever book by a good storyteller.
Almost, but Better Luck Next Time
The Truants by Kate Weinberg promised to be an academic thriller.  It included some academics, but, sad to report, not that many thrills.  Jess, an undergraduate student is enthralled by a high-profile professor of literature and Agatha Christie expert. Jess gets into the professor's class, and against all odds gains her attention and becomes a teacher's pet. Great start to a novel, I think.  But the story becomes more soap opera than Christie-style murder mystery complete with the main character heading to a crystal decanter of brandy and slurping nervously every time she has a conversation that comes close to revealing the true sinister plot. A little overwrought in the end.
Bronte's Mistress by Finola Austin is about Lydia Robinson, a middle-aged woman in the throes of a mid-life crisis. Her mother has just passed away, her marriage has cooled, and her   daughters are brats. Bramwell Bronte is the brother of their daughter's teacher, and of the famed literary family. He's creative and exciting and interested in Lydia's thoughts. And he's 25 years old.  They start up an affair and this book looks as if it will be good old 19th century forbidden sex romp.  When Bramwell's demeanor begins to shift from artistically tempered to erratic alcoholic, he gets careless. The servants begin to notice, and talk about Lady Robinson and him. The story moves on to Lydia fighting for her place in society as a known adulteress. This wasn't a bad read at all, but my notes indicate some let-down , "not as racy as promised."
The Turn of the Key by Ruth Ware, according to my notes, is a "haunted house dud."  The story is about a young girl who gets a nanny job that seems too good to be true. And of course, it is. The house, where she is a live-in au pair, is loaded with technology and she does not know if she's being spied upon by the parents, or someone else, or if her imagination is running away with her. In the end, the author springs in new facts and memories that help the plot come to a conclusion. A very dissatisfying conclusion, to this reader.
Love by Roddy Doyle could have been better.  Of course, Roddy's been doing fine as a writer without my input, so take my opinion for what it's worth.  It begins with two men in their 60s who were inseparable friends in their 20s meeting up for dinner.  One of them tells the other he is having an affair. The affair is with a woman they were both infatuated with when they were youths. It causes some jealousy and triggers old memories.  The book is all dialogue. It's like a book version of My Dinner with Andre. I think it would make an interesting story if it was played out instead of just talked about. Maybe I'm not the demographic. I thought the book was boring and depressing.  You expect some sadness from Roddy.  Some wistfulness. But I missed his typical punch of dark Irish humor.
Well, readers, there were others, but these are the ones I picked to tell you about. With my book list  forever growing, I will look forward to talking about good (and not so good) reads with you more in 2021.
Happy Holidays.
J