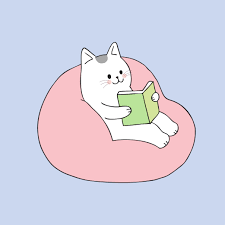 Happy Holidays, Scramblers.
I have completed a year-end summary of noteworthy books I read in 2021, books I have not yet told you about. I am on holiday break, I had time, I may have gotten a little wordy. So, you better settle in and get started…
In the Department of Literature: I started the year with American Dirt by Jeanine Cummins. Cleverly titled, it made quite a splash in 2020. It is the story of a woman and her son escaping from Mexico to the U.S. after her husband and entire extended family are brutally murdered by the leader of a drug cartel.  The pair make their way to the U.S. and live as undocumented citizens. The book was controversial. Some said the story was not the author's story to tell (Cummins is a white American).  Some thought that Cummins over exaggerated the mistreatment and hypocrisy the characters suffered in the U.S. I say, making up a story and exaggerating the points you want to make are a writer's job.  So good for Jeanine Cummins. She did her job well.  But also… there is not one chuckle in this book.  I'm not saying this is the story for a chuckle, but it was heavy, and probably a bit too dark for me.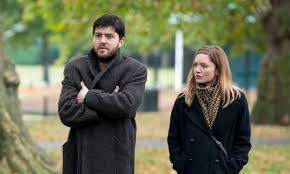 I moved on to Troubled Blood by Robert Galbraith (AKA J.K. Rowling). I've written about my attraction to this series on thesepages before. I love the push/pull relationship of Detective Cormoran Strike and his assistant, Robin. I enjoy it so much, I bulldozed through this 900-plus page edition. As they all do, this fifth in the series featured a main mystery as well as a number of side cases with a cast of characters and agency goings-on that add to the enjoyment. After reading this installment, I indulged in watching the TV version, Strike, on HBOMax.  Though condensed, the TV show pretty closely aligns with the books.  It was a good binge (for this fan, anyway).
In The Terranauts, author TC Boyle has fun with the Universe within a universe theme. In real life, eight scientists entered a "closed earth system" in Oracle, Arizona in 1993.  Their mission, and that of Biosphere 2, was to create and examine a closely controlled ecosystem and the psychosocial consequences on humans living within this small manmade world. In the end, the bionauts (the scientists who were selected to live within the biosphere) suffered from hunger and infighting and the biosphere itself deteriorated and began to decay. A true reflection of life on earth? Or a consequence of poor management of the experiment – either way, the project was a highly publicized failure. The Terranauts is an imagined sequel to the real-life Biosphere 2 project.  Boyle spoofs on the idea of such a biblical science project. His CEO of the bioengineering firm that manages it is an egomaniac with a god complex and an unquenchable thirst for celebrity.  Under the enclosed glass dome, the terranauts (three female and three male scientists chosen to live in the world within a world for two years without coming out) manage varying ecosystems and daily life in their contrived environs. But like the first experiment, and like life on earth… nothing goes exactly as planned. This book was a lot of fun to read with a good amount of humor poked the intermingling of big media, big business, and big science.
Probably the smartest book I read this year was Transcendent Kingdom by Yaa Gyasi.  It's about a young woman named Gifty earning her PhD in neuroscience.  Her parents were immigrants from Ghana, but her father left her family to go back to Africa leaving her, her mother (a strict disciplinarian and a devout Christian) and her brother alone in Alabama. Her mother suffers from severe depression, which at times throughout her life lay her out  – going for days and weeks requiring someone (her daughter) to make sure she has her basic needs met.  Gifty's brother was a rising soccer star who was sidelined by a knee injury in high school.  During his recovery, he became addicted to oxycontin and subsequently died of an overdose. Now, a doctoral candidate, Gifty turns her personal questions into scientific ones. Her research focuses on the relationship between depression, addiction, and the brain's reward networks. While Gifty explores the brain's response to chemicals, religion and relationships from her own perspective, her findings broadly apply to the reader, and the greater world.
I thought Songs in Ursa Major by Emma Brodie would be a good follow-up to Utopian Avenue, one of my favorites from last year. Both books are about young musicians hitting their stride in the 1960s. In Songs in Ursa Major, Jane Quinn is a bartender and singer in a band, who gets a big break when her band (booked as an opening act) get to play the main show at a big music festival.  Jane ends up being a natural leader, music producer, and mega-star.  And the book is a fun and engaging account of her ride.  I liked the story a lot, but, be warned… Brodie takes (some would say mis-placed) historical license in more than a few instances, for example when her characters high-five and say "Awesome!" This may be to connect with younger readers, or may be because Brodie is young, herself.  I was able to overlook it, but some readers may not be as forgiving.
In Early Morning Riser by Katherine Heiny, everyone learns a little something. That's not a bad thing.  This is a story about living in the moment, letting life unfold, and recognizing fortune in all its forms.  The story features the main character Jane, her sometimes complicated romance with Duncan, and their friends and family. It takes place in Michigan. It is a well told story with a good number of ha's. I could see Reece making this one into a series. I hope she does.
I am wrapping up the year with The Lincoln Highway by Amor Towles. It's a journey book beginning in Nebraska (so it's caused a buzz in these parts). The story begins in medias res, somewhere in the middle. Main character, eighteen-year-old Emmet is just released from juvenile detention where he served time for unintentional manslaughter. He is released early, upon the death of his father, so he can care for his 9-year-old brother Billy. You will learn their mother left them years before. Making a fresh start, Emmet and Billy head out for California by way of New York, for reasons you will also learn. Taking with them only necessities, Billy packs his book "Professor Abacus Abernathe's Compendium of Heroes, Adventurers, and Other Intrepid Travelers." As the Lincoln Highway unfolds, Billy and Emmet, like the characters from the stories in his book, have an epic adventure.  It's a good long yarn with each layer building foundations for new ones. The characters are full and come alive in your imagination as you read.  It's a door stopper of a book, but if you've got some time to get lost in a story, I recommend this one.
I read a number of good page-turning thrillers this year: Genuine Fraud by E. Lockhart was a good one that keeps you guessing about the true identity of the narrator.  In The Wife Upstairs, author Debra Hawkins gives clues, but only sparingly and never quite enough to solve the mystery.  Hawkins lampoons suburbia, book clubs, and beige neighborhoods. Suspense plus some sarcasm… It's a fun book to read. The Maidens is a bit of ancient Greek mythology mixed with a modern-day academic send-up. In it, author Alex Michailides puts almost all his characters in the line of suspicion before the big reveal. And finally, the secret in The Last Thing He Told Me by Laura Dave is not what you think.  Even though in the end it's more about the meaning of family than a mystery, this story has enough of an edge to avoid being twee. I can recommend all of these as captivating reads that you'll not want to put down once you start.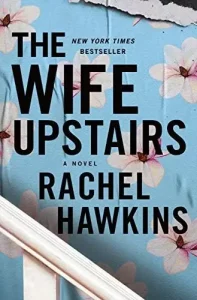 Other mysteries: The Divines by Ellie Eaton, features Josephine, who is a student at the elite boarding school St. John the Divine, and member of an even more elite group of mean girls who call themselves "The Divines".  The story is told from the perspective of adult Josephine remorsefully remembering what bitches they all were and how they tortured certain students.  There is seemingly one event for which Josephine cannot forgive herself and the story leads up to this and the aftermath.  Next, I guessed Charles Finch's who in his who-dunnit, An Extravagant Death, at the character's first appearance. But that didn't diminish the enjoyment of the story, which features a Scotland Yard detective solving crimes in New York City in the late 19th century. Until reading this one, I was unfamiliar with the Charles Lenox series, of which this was the eleventh in the set so far.  I was also unaware that there is a mystery series wherein a restaurant owner in New Delhi doubles as a gumshoe with a baby elephant named Ganesh as a sidekick.  If you don't believe me, check out The Strange Disappearance of the Bollywood Star by Vaseem Khan. It has a set-up (see title), some red herrings, a little danger, a little humor, and a solution.  It's a solid read.
In picture books: I enjoyed Le Road Trip: A traveler's Journal of Love and France. Writer, artist, and traveler Vivian Swift supplements a charming description of a honeymoon trip to France with drawings.  Married later in life, Swift parallels traveling, something she's enjoyed and perfected throughout her years so far, to that of getting comfortable in a relationship, something new to her.  It's not only winning text to read, this is a beautiful book to look at. Also in pictures, I hadn't encountered Nathan Pyle's plainly descriptive little aliens from Strange Planet before this year. If you don't know about them either, maybe you can grab one of Pyle's books and read it with a sneaking vibrating creature on your lap.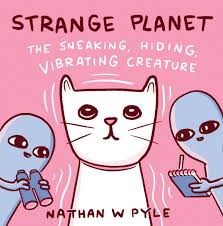 Nonfiction: I don't often read non-fiction for pleasure, but I did pick up NY Times best seller, Crying at H Mart, by Michelle Zauner. The same Michelle Zauner from the band Japanese Breakfast is nominated for a best new artist and best alternative music album in this year's Grammy Awards.  Nice year Michelle!  Crying at H Mart is a memoir that focuses on Zauner's relationship with her mother as her mother battled cancer.  It includes stories of her identity as the child of a Korean mother and American father, her yearly visits to Korea with her mother where she learned to eat and cook Korean food, and her development and rise in the music world.  Zauner is a good writer and a good musician… I can't wait to see what she does next.  Here's one of my favorite songs of 2021: https://www.youtube.com/watch?v=aA5l2qsX_O8. And finally, I must give props to fellow SLP (speech language pathologist) Christina Hunger, who writes ab
out teaching her dog to talk in How Stella Learned to Talk. Hunger uses applied behavior techniques and the principles of augmentative communication to teach her dog to press buttons that have recorded words on them.  What's good about this book is Hunger's descriptions and explanations of language development, how to create an environment to recognize and support language learning, and the importance of recognizing and adapting to learning styles.  Did Stella learn to talk?  Well, she certainly seems to be smarter than the average dog and she clearly recognizes words, as anyone who's ever had a dog knows they can do.  But when Stella puts together a bunch of words like "help beach love you" I kind of think she's not getting the point of syntax. But that might just be me. Regardless, it's an interesting and amusing read. Here is Hunger's website to check out talking Stella https://www.hungerforwords.com  I'm pretty sure I could teach ThunderCat to press a button to communicate if the message was "Back up or I will bite the shit out of you."
And on that note, Happy New Year and Happy Reading everyone. See you back here next year!