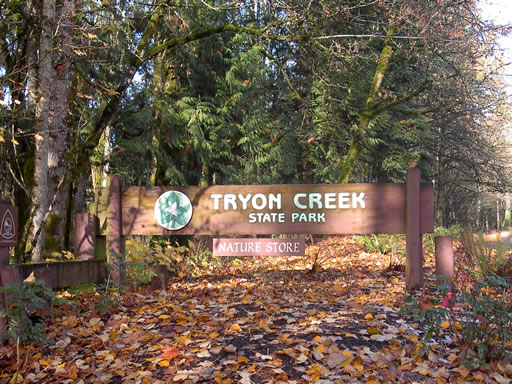 Portland City Hikes (#1) – Tryon Creek State Park
September 18, 2018
Summer 2018 was filled to the brim with challenges, and I discovered my sixth grade English teacher, Sister Gabriel, was right again –with every challenge comes a valuable lesson. Here was mine:
I had the crappiest boss ever this summer. For months she made work miserable, spewing verbal abuse that she followed up with days of complete silence. I likened her to the classic abuser boyfriend who had perfected the "beat-up the bitch then sail into the honeymoon" cycle. Here is the lesson I learned, an interesting friend does not naturally translate to a good boss.
Her instability had my gut in knots and I was disappointed in my inability to act and simply walk away. I told myself next time she called me an embarrassment I would quit.  And like the common batterer returning to the boxing ring, she threw her go-to punch. And then I quit.
I had planned on stopping work next summer, so I was not completely unprepared for not-work, yet it's a little earlier then I had anticipated and it happened quickly. So I admit to being caught a little unprepared; it is as if I had a small amount of wind knocked out of me. For now I am willing to let the days unfold quietly as I catch my breath. (Did you know this is what you should do when you are lost or stranded – unpack everything you have with you, lay it all out, and contemplate what is available to in front of you that can be of help).
While I don't want to set large goals now, I do want to lay out some small milestones, you know to set some guardrails. So here is something I have set my cap for, I've decided to take local hikes, Portland hikes. Not hikes out in the country or up on Hood or further afield in Washington, I am going to focus on local hikes –around the corner or across the river.
I took my first city hike yesterday on September 18th at Tryon Creek State Park. The park is just a little over 650 acres and sits across the Willamette River from our house, north of Lake Oswego and snuggled into Portland's southwestern canyons.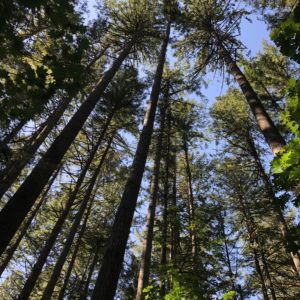 The area that makes up Tryon was originally an 1850 land claim which was later sold and logged. Some of the roads used by the loggers back then are trails hikers use today. In 1900 the upper part of the land parcel burned and the old snags remain in place, you can see them from the trails.
Tryon is an example of why Portland is one of the best cities in the US. There is plenty of culture and fun to be had but politically there is a serious focus on supporting and maintaining natural areas. Tryon is a preserved parcel of typical Willamette Valley ecosystem and it is used extensively for public study and education and….recreation. Dogs, horses, bikers and hikers are all welcome. About 350,000 citizens visit annually. There is a nature center that anyone can use. I spent time there with my girl scout troop around 1971 before Tryon became a state park.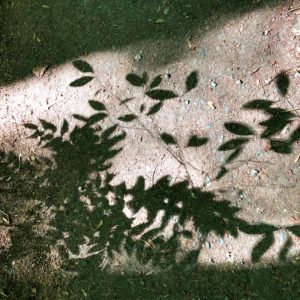 There are nearly 300 plant species in the park and 90 types of wildflowers. The trees in the second growth include alders, maple, Doug Firs, red cedars, and hemlock. There are more than 50 species of birds and small mammals in the park including beavers. Tryon Creek is one of the few creeks in Portland with a run of trout and salmon. This is a humbling list, an awe-inspiring outcome of people's work to protect this parcel of land and make it available to everyone.
I took the big loop trail and hiked up and down the canyon. Unlike hikes in the coastal range or Cascades some of the hikers I passed were in flip-flops and carrying iced drinks from the coffee shops down the road. There were plenty of mothers too, leading children and naming trees and fern species, and occasionally stopping everyone in order to listen to woodpeckers.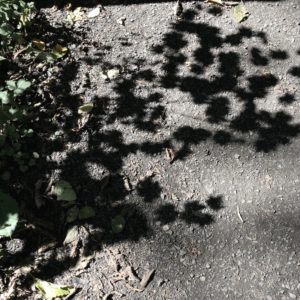 I was captivated by the early fall light that fell through the trees and the patterns it made on the forest floor. Komorebi, even saying the word brings a wave of calm.
I passed others with cameras pointed at autumn colors and at the remaining late blooming species of wildflowers. It was a bustling park but for many stretches I was on my own. Despite my stiff ankle and cranky knee that day I was able to move easily in and out of the warm yellow light and cool shade. The air is finally fresh again in Portland after a long summer of suffering from wildfire smoke. And all of it at that moment, the light, the shade, the cool on my face, knowing the effort people put forth to assure this park in the middle of our dense city is available to everyone, well I felt renewed, unscathed by the challenges of the summer. And at th