Slow Screaming Bewilderment
I welcome the nihilism. Message received. Just these four words and a link. Sent from my friend Jeff, I clicked the link. The band's name: Frigs. The first few seconds of sound sent me back in time to the days of post punk at their darkest and most glorious fringes.
The song Jeff sent is Talking Pictures (linked below.) It announces itself with a fast ringing guitar that is quickly joined by a thick, urgent drumbeat and clear bass. Frigs use their instruments like weapons, and the band's atomic bomb is the voice of Bria Salmena. Her singing combines the best of rock and roll theatricality with sincere rage and desperation.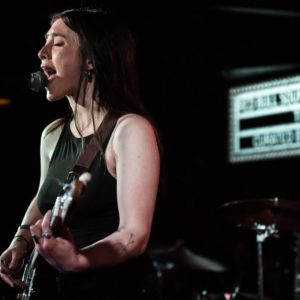 Basic Behaviour is Frigs first full-length release and it's a really great listen. It is filled with lots of intensity and lots of two-and-a-half to three-minute songs. There really is a strong whiff of nihilism hovering over this enterprise – and it is strangely purposeful and super satisfying.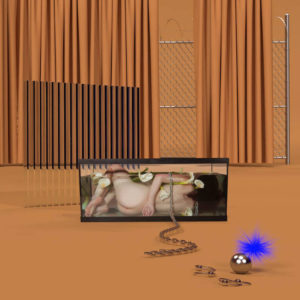 The group can take a tender turn, too. Songs like the beautiful and dreamy Gemini are keyboard driven and brimming with a spaced-out longing. There are also meltdowns like Trashyard, a tune that starts with a warm and assured bass groove and marches through its six plus minutes swirling into slow, screaming bewilderment.
Frigs are based in Toronto, and have shared bills with the likes of Lydia Lunch, Protomartyr, and Deerhoof. They will support SUUNS for the Canadian leg of their North American tour this autumn. After that, a British tour with a couple of dates possible in Europe. I imagine that as a live act, Frigs are savagely affecting. Catch them if you can.
Take a few listens. From Basic Behaviour by Frigs (2018 Arts & Crafts):
13 September 2018