"The world has raised its whip; where will it descend?"
Put in the context of the past couple weeks, that is one timely quote from Virginia Woolf's great novel, Mrs. Dalloway. In just ten words, (only eleven syllables!) the quote delivers a brusque promise, not an empty threat. Woolf brilliantly captures a sense of stark anxiety and certain danger.
Something mightily fucked up is coming. Really coming. Not if, but when? What will it hit? When? And with what crackling, savage severity?
The knowledge that the lash is up and is certain to strike somewhere leaves us wrapped in a thick fog of unknowing. It leaves us with a crippling sense that nothing will ever be the same as before.
Stick around. Or don't.
This evening I should be packing my bags. I am scheduled to take a six o'clock flight tomorrow morning. Jude and I were going to take a trip to visit friends, hike, and get away. Instead, for the foreseeable future, we will be getting away, as usual, to the local bike path and the neighborhood sidewalks for our hiking.
No complaints – it makes me happy that we can do that. Among the many confusions and disappointments of these days, something like the normalcy and simplicity of these neighborhood excursions will provide a consolation and a boost.
Anyway, instead of packing, I sat down to think a few things through. What would I want to tell my current self with the hindsight of coming weeks or months? Maybe this.
Don't play down big disasters, but stay positive – you have very much to be grateful for.
Keep making plans, but accept things you can't control.
Don't waste time, but relax.
Identify problems, but focus on solutions.
Keep listening to lots of music, it will make you feel better.
And especially this, look out for others whenever you can.
Maybe we'll all know a little more about what's happening on April 3, when bass master, Thundercat, releases his new album, It Is What It Is. The man's long list of collaborators includes Flying Lotus, Childish Gambino, and Kamasi Washington. He has a distinctive but familiar sound; funky and soulful. He has favorably addressed past comparisons to the magnificent artist Shuggie Otis, and OH MAN the single below sounds like a Shuggie song. Hope that the whole thing is in this vein. Dig these.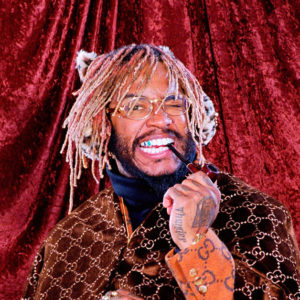 Black Qualls by Thundercat, (with Steve Arrington and Steve Lacy,) from It Is What It Is (2020 Brainfeeder).
Inspiration Information by Shuggie Otis from Inspiration Information (1974 Epic).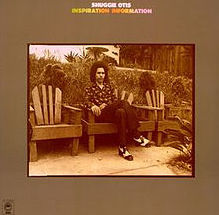 Please note that the musical artist is no relation to the master pouncer, Thundercat, who shares space with Judy and me. The name is quite a mouthful, but I love the nickname that our sister, Linda, has given him: Thundy.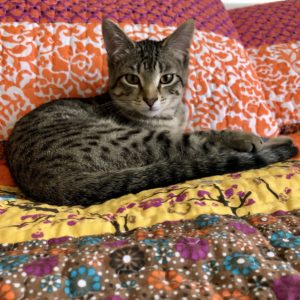 Meow meow. Ciao ciao.
19 March 2020
_________________________________________________________