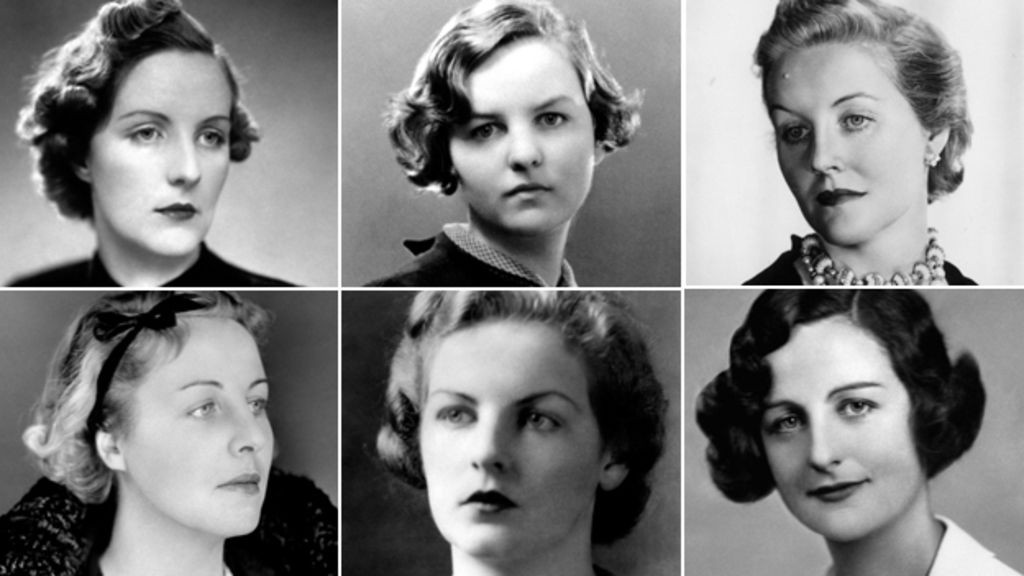 Bright Young Things
Nancy Mitford was born in 1904 into an eccentric aristocratic English family and was the oldest child of six fabulous sisters. It is pure pleasure to read about their rambunctious lives and there are plenty of books from which to choose, like: The Six: The Lives of the Mitford Sisters by Laura Thompson and The Sisters: The Saga of the Mitford Family by Mary Lovell. There are more.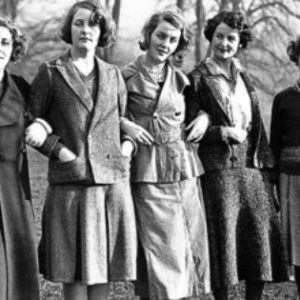 In 1920's London the press tagged a group of notable young bohemian aristocrats as Bright Young Things. It is not a surprise, given her background, that Nancy Mitford became a part of that crowd after her public debut. As a part of that crowd she got to pal around with the likes of Evelyn Waugh –who became her lifelong friend and supporter.
Nancy Mitford's claim to fame was her writing (a couple of her sisters were famous for more notorious reasons) and this summer I picked up her first novel, Highland Fling, which was published in 1931. Nancy's novels are what many of us look for in a summer read, witty fun. The world Nancy shares in Highland Fling is long gone, but her set-ups and send-ups are ageless, and her wit is still fresh and snappy.
Here's my armchair psychologist hypothesis, a person who longs for romance and never finds it is able to write the most charming love stories. In order to appreciate Mitford's novels fully, readers should know a little something about Nancy's love life.
Nancy's first disappointment in love was a long-time infatuation was with a Scotsman who had no interest in being the object of any woman's affection. She ended up marrying her second disappointment in love, Peter Rodd, who was by all accounts a philandering bore. It may have been during her marriage that Nancy quipped: "If one can't be happy, then at least one should be amused." It is likely that Peter failed even to amuse because the couple separated during the Second World War and later divorced. Finally, Nancy moved to France to continue an on again/off again affair with Gaston Palewski, a general and chief of staff for de Gaulle. Wikipedia calls Palewski a "notorious and reckless womanizer".
Nancy got her payback in her novels by poking sly fun at the men who hurt her heart. And Nancy's clever sendups of her failed loves means trickle-down snarky goodness for us.
In Highland Fling a group of incompatible and odd characters are brought together in a Scottish castle for an annual hunt. The Bright Young Things play pranks and mock the old and the gouty (the other half of the party) throughout the story. The snippets and snipes between the characters are delightful. There is a simple love story in there too and this novel is an indication of what Nancy would deliver in The Pursuit of Love and Love in a Cold Climate, two of my all-time favorite books and published about 10 years after Highland Fling.
I would certainly start a Mitford reading spree with The Pursuit of Love and Love in a Cold Climate, they are quick and clever reads that poke fun at dullards, shine a loving light on the screw-balls, pay little heed to the inner lives of the characters, and create some of the best comedy of manner situations put to page. Mitford is on the top of her game in these two books. In Highland Fling she is simply clearing her throat, but it still entertains. Summer could not be cooler with some Mitford on the deck along with a tasty cocktail that had its birth sometime between the two big wars.
21st Century Bright Young Things
Sally Rooney, the author of Conversation with Friends and Normal People, has been dubbed the newest Bright Young Thing (although I think I am the only one who has used that moniker because there is little doubt Rooney would protest mightily at being called a 'thing'). To be precise, Rooney has been called the Voice of Millennial Fiction and The Salinger of the 21st Century by people who count.
As I read Conversations with Friends and it struck me how much Rooney's work was Mitford-like even though there is an eighty-year gap between the two -so the social constructs and commentary are very different. But like Mitford's work, Rooney's book is centered on developing relationships between lovers and the changing power structures inside those relationships. Her plot is not complicated, but her characters are.
Conversations with Friends is set in Dublin and the novel opens at a poetry night where Bobbie and Frances, two of the four main characters in the story, have just finished a joint performance. They are best friends and former lovers still attending university. At the end of the evening they meet Melissa, a famous photographer and Melissa asks the two women to her home for drinks. Almost immediately Melissa and Bobbie are drawn to each other and the story springboards from their first lusty interactions. This of course leaves Frances (the narrator) and handsome Nick (Melissa's famous actor husband) with some time on their hands…
Conversations with Friends is a whip-smart examination of modern relationships in all their machinations. This book is a great summer read –it's an easy page-turner and yet is filled with youthful insights and millennial wit.